Filling a gap in the company's lineup, the Topo Athletic Pursuit is a surprising zero-drop trail shoe that impressed runners with its superior quality. A fantastic supplier of protection and comfort, it goes far and does not compromise when it comes to traction in rough conditions. No need to be a trail runner to enjoy it though, it's a solid option as an all-day hiking shoe as well.
Pros
Comfy and foot-shaped
Superb grip
Smooth and cushioned ride
Solid midfoot/heel lockdown
Excellent protection
Versatile for different distances
Above average durability
No breaking-in needed
Great for wide feet
Doubles as a hiker
Cons
Laces come undone easily
Feels somewhat heavy
Who should buy Topo Athletic Pursuit
Get it if you have normal to wide feet and need a shoe for daily training and long distances efforts, capable of tackling technical terrain with confidence. It's great for beginners and advanced trail runners alike but bear in mind that, although it does not really feel like a zero-drop trail shoe, it still is. Therefore, a gradual approach is needed for those runners coming from higher drops.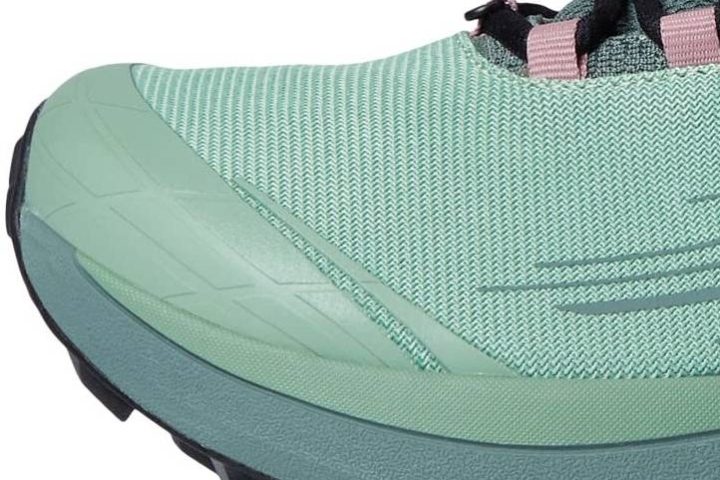 Who should not buy it
Look elsewhere if you: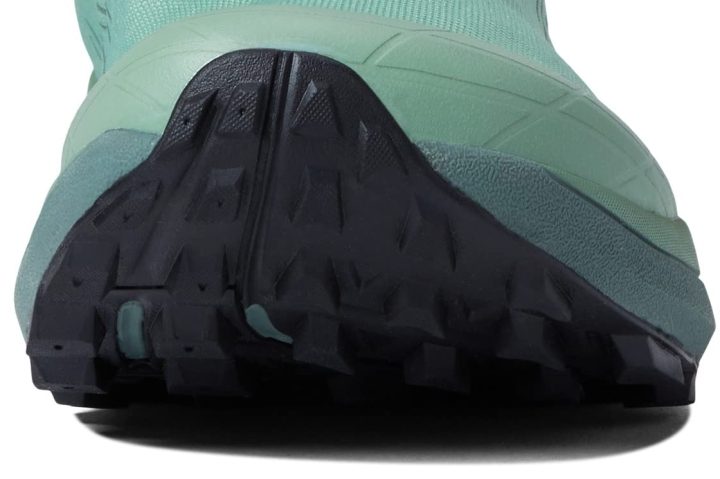 Amazingly comfortable
Despite some minor issues with the laces, which needed to be adjusted more than usual, those who tested the shoe said that its upper feels great on the foot. It's very well padded, and the gusseted tongue, as commented by a runner, "really cradles [his] feet perfectly."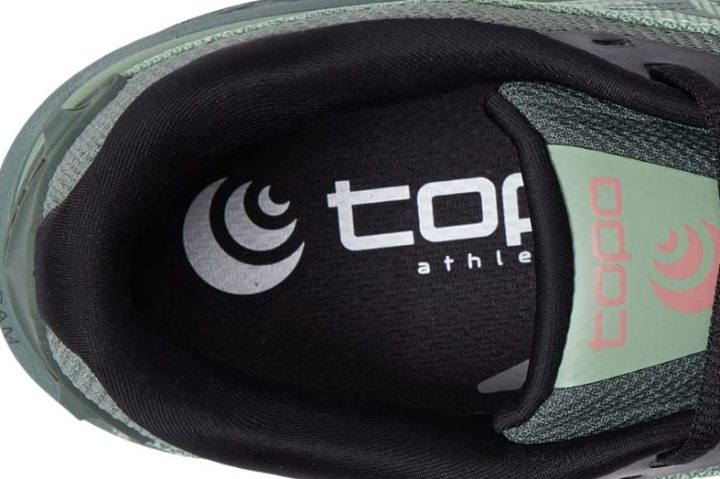 Plenty of room for wide feet
Topo shoes are typically secure at the midfoot and rearfoot while giving a bit more room at the forefoot. In the Pursuit, there's the added extra comfort provided by a toe box that is even slightly wider than usual for this brand, and according to a runner, it's "dialed in all the way around."
Another tester confirmed this after his first run in it: "wow, this is a comfortable shoe."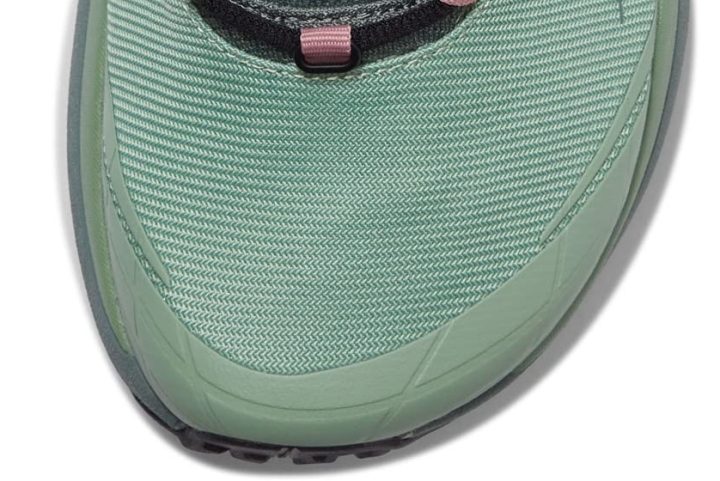 Outstanding traction in the Pursuit
Boosting 6-mm lugs, the Pursuit's outsole is superb in any conditions, from smooth to very rugged terrain, on rocks, mud, and much more. A tester said he was "surprised at how exceptionally well the shoe gripped," the ground, while another runner added that he had "a lot of confidence in navigating through trail terrain in nearly any condition."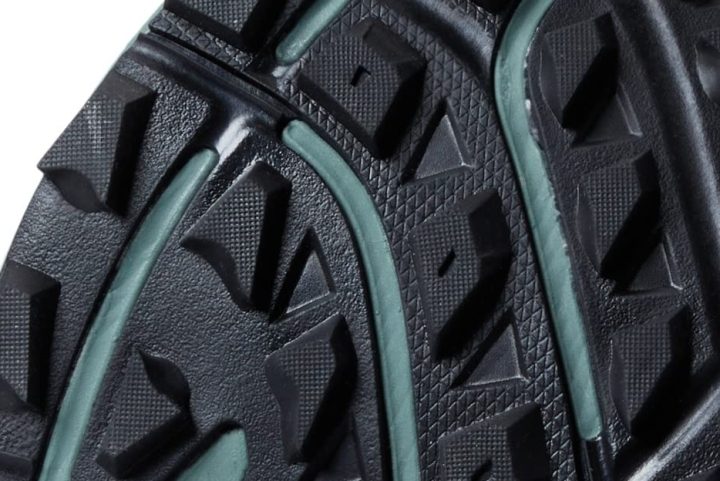 A dreamy ride
The ride is smooth and plush, and as a tester put it, it's also "incredibly secure" and "surprisingly stable."
Reviewers said that the midsole is softer than other Topo Athletic shoes and there's the perfect amount of cushioning. An experienced runner put it perfectly: "a dream to run in," and "one of the softest impacts I've ever experienced on the trail."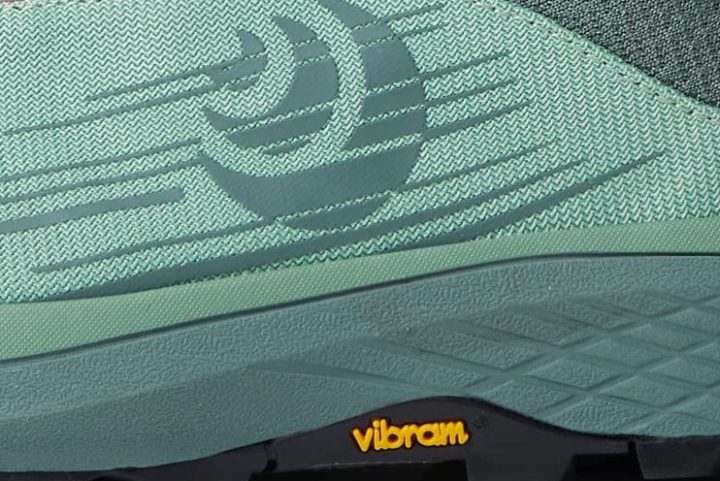 Perfect for all-day runs in the mountains
Judging by the reviews, this shoe is best as a daily trainer and for ultra distances. As pointed out by an expert, it can easily "eat up the terrain and the miles, while keeping [his] feet and legs noticeably comfortable."
The same expert loved how well they handled rocky and technical terrain, while another tester said that "it has all-day comfort" and can definitely be a fantastic choice for hiking too.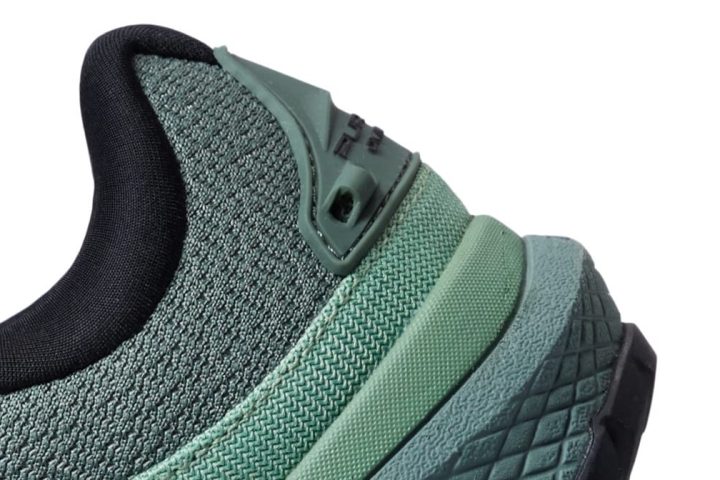 No issues underfoot with the Pursuit
This shoe doesn't have a rock plate, and trail runners said there is no need for one as, according to one of them, there's "superb foot protection while maintaining a great trail feel."
Feels a bit heavy
At 10.8 (306g) the Pursuit is just slightly above the average weight for a trail running shoe (10.5oz or 298g). Yet, although the shoe is very well balanced, runners felt it a bit heavy during long runs. As a tester explained, the weight "catches up to you after some time."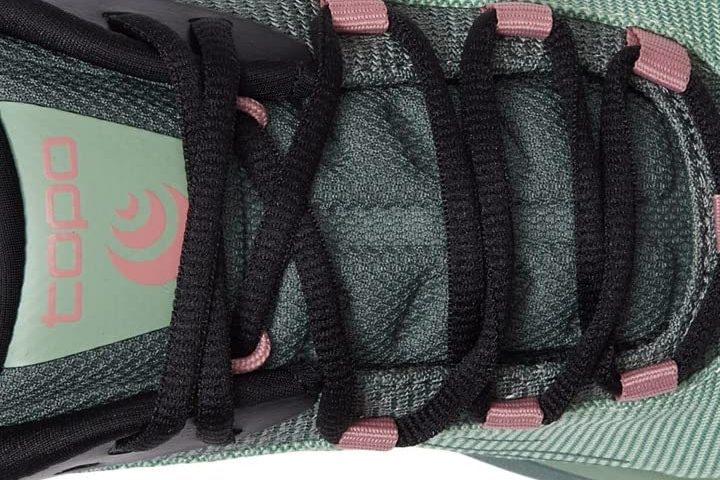 No need to wait
Unlike some other shoes, which need a few miles to break in, there's no need to give time to the Pursuit, it's ready straight away. As a runner pointed out: "out of the box they couldn't be better."
Topo Pursuit is hardwearing
Testers noticed that this shoe has great durability. One of them said that, even after repeated runs on rocks and debris, "everything is holding up well," while another runner praised the well-built mesh upper, which "seems as indestructible as any."