If you want your feet to fall back into a bear hug each time it hits the ground, Phantom 2 is an option to consider. It is the most cushioned road shoe from Topo Athletic yet and it is now back with an improved version 2.
Pros
Extra cushy midsole
Stable ride
Slight rocker for speed
Very spacious toebox
Hugs the feet securely
Gusseted tongue
Breathable upper
Durable
Cons
A bit heavy
Bland aesthetics
Who should buy the Topo Athletic Phantom 2
If you want a big and cozy daily trainer for the following, be sure to consider the Phantom 2:
short, easy runs
long-distance cruising
pampering your beat-up legs on recovery days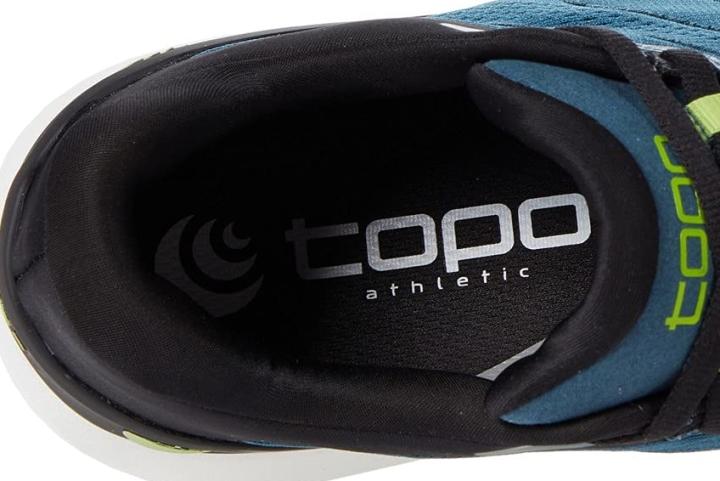 Who should NOT buy the shoe
If 10.6 oz (300 g) in a men's US 9 is a bit heavy for what you would expect in your daily running shoe, even a max-cushioned one, check out the Hoka Clifton 8 or the Asics GlideRide 3 instead.
Max-cushioned goodness
Introducing even more stack height in its second iteration, the Phantom grows 3 mm taller in the midsole. Now, with 33 mm in the heel and 28 mm in the forefoot, it takes up a place among the most max-cushioned running shoes on the market.
This makes the Phantom 2 a popular choice for slow, long-distance runs as well as a full day of walking:
"I can literally run twice as many miles in these"
"ride is comforting for easy long runs"
"comfortable even on a 16-hour work day"
This Topo shoe even helped to relieve pain for some people:
"my lower back felt much better after my runs"
"my legs actually felt better after the run than they did before"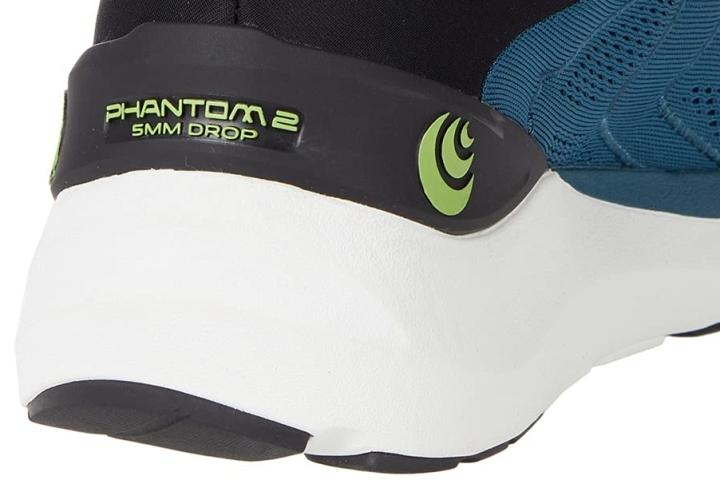 Well-judged midsole softness
Runners agree that the ZipFoam cushioning is soft without feeling mushy and actually having some bounce to it. As one reviewer describes it, "I didn't feel like my foot was sinking into a pile of mush." Another one adds that "for a maximum cushioned shoe, it's also fairly responsive."
That's because the foam in this iteration is caged inside a firmer EVA carrier. It makes the ride much more balanced, stable, and consistent.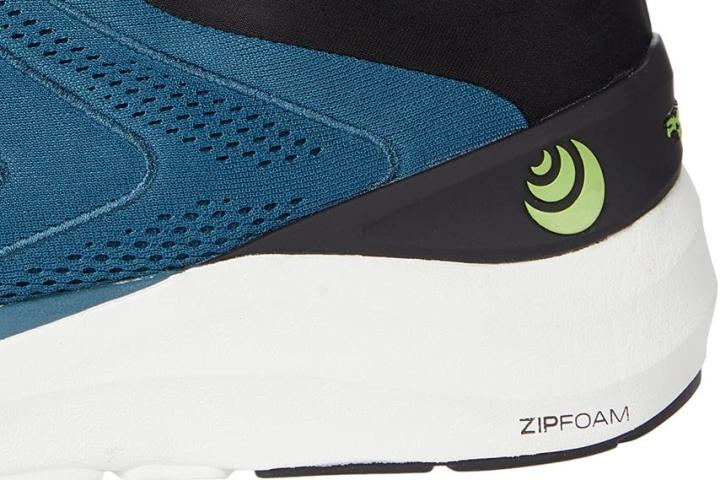 Rocker promotes toe-offs
Expert shoe reviewers have taken note of the slight rocker upfront. They found it to be a nice touch as it allowed for the toes to "peel up off the ground so comfortably" and made the shoe "capable of quick turnover for faster efforts."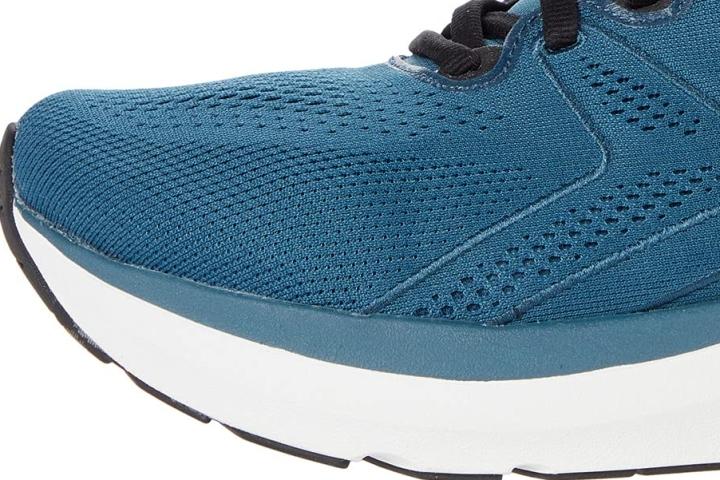 Topo Phantom 2 has an insanely wide toebox
This thing will fit anyone.
As a brand that usually has extra roomy toebox designs, Topo continues this trend in the Phantom 2. People who typically have to get 2E (Wide) options received plenty of space in the shoe's standard fit.
Here is what the happy wearers say about the shoe's fit:
"extra space in the toe box gives my feet lots of space to land naturally"
"plenty of room for my toes, but my feet don't wiggle inside the shoes"
"makes you feel like the shoe is designed just for you"
No rubbing or hot spots have been reported.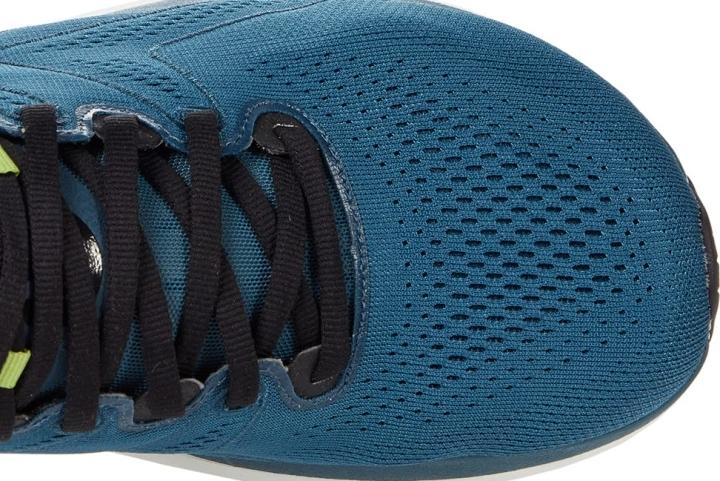 Cozy and secure foothold
Despite having so much space in the forefoot, the shoe feels nice and secure in the heel and midfoot. So, there is no worry about your foot swimming around. The gusseted tongue on both sides also contributes to the lockdown fit.
In addition, everything about the Phantom 2 is plush and padded, from the heel counter to the tongue.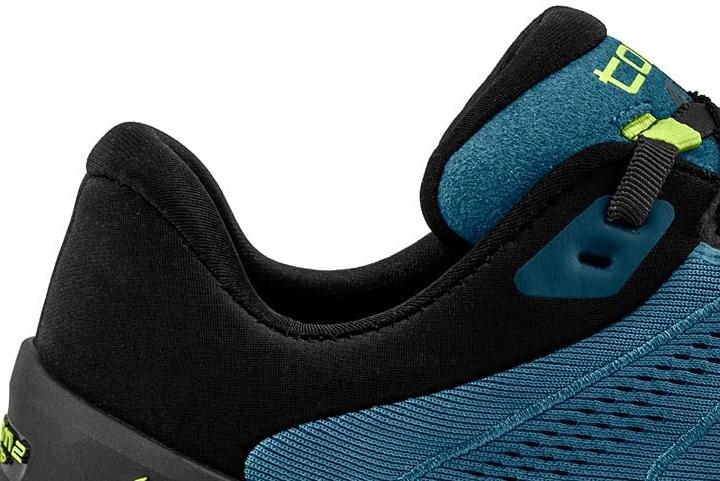 Airy upper
The shoe is recommended for summer use given its well-ventilated upper design. In addition, it is reported to be more breathable than the first iteration due to removed overlays.
Phantom 2 is here to last
Those who have tested the shoe for as much as 100 miles report that there are "no signs of external wear on the outsole."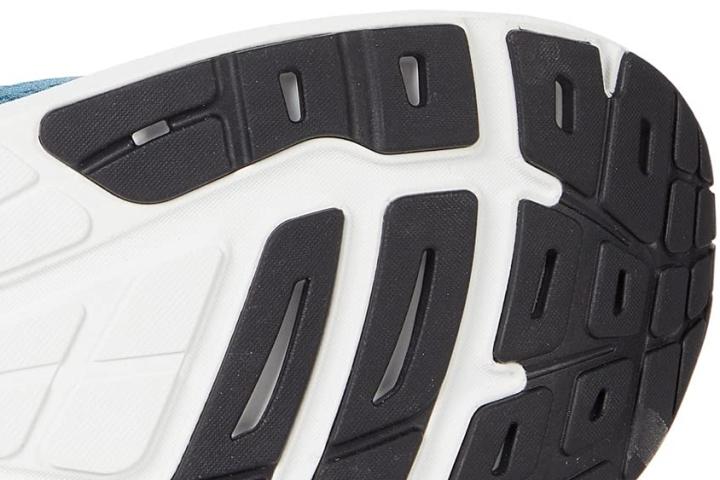 A bit heavy for a daily trainer
The Topo Phantom 2 is 10.6 oz (300 g) per shoe. This is heavier compared to the average of daily trainers which is 9.9 oz (282 g). The extra bulk is a tradeoff for the shoe's max-cushioned sole.