Where mobility is of the essence, the Euro Trekker has the credentials to impress. Built around a low-profile last, this day hiking boot from Timberland offers precision and impressive tenacity on various terrain, whether level or mildly elevated. There's also its pub- or bar-worthy design and cheaper-than-most asking price to reel you in further.
Pros
Exceptional comfort level
Loosens up in no time
Fantastic grip
Lightweight
True to size
Dashing aesthetics
Very affordable
Cozy in chilly weather
Cons
Not very protective
Underwhelming arch support
Tongue not

gusseted

anymore
Who should buy the
Timberland Euro Trekker
In the Euro Trekker, dapper looks meet eco-friendliness. You're part of its main crowd if:
You go straight to your hiking trail after a busy day at work.
The types of surfaces you tackle range from concrete pavements to mildly loose soil.
You collect leather hiking boots, especially the inexpensive ones.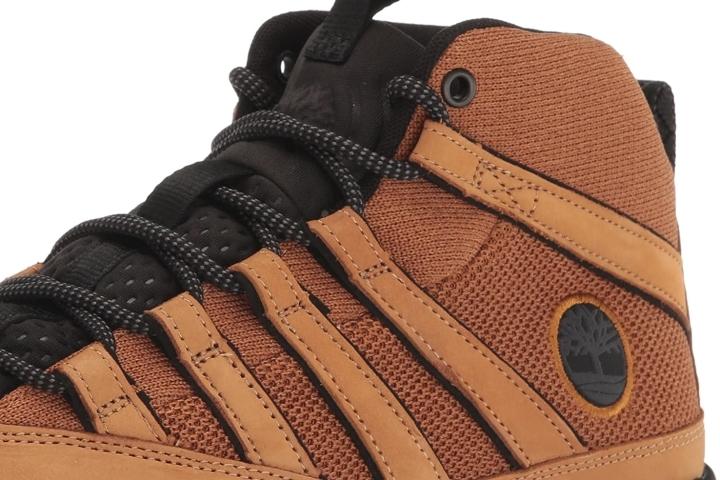 Who should not buy it
If you're looking for something that can withstand scratchy hazards more effectively, trade the Euro Trekker for the stouter Timberland Euro Hiker. Also, look in the direction of the Danner Mountain 600 if you need better top-to-bottom support.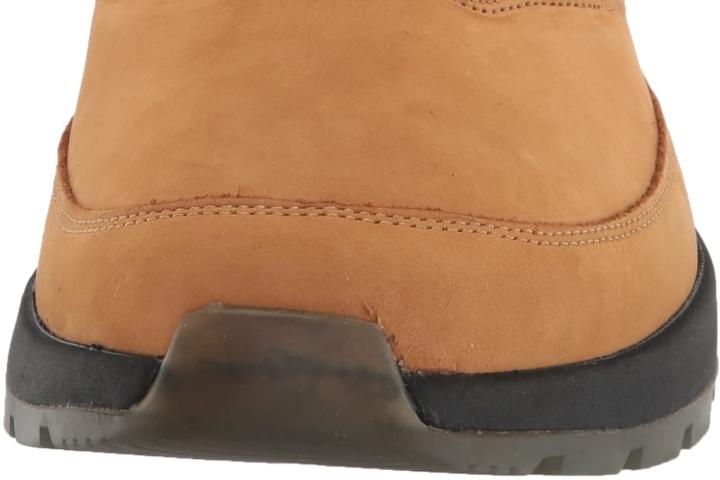 Immensely comfy on day one
"The comfort level of this is actually pretty good," says one of the reviewers who find the Euro Trekker super comfortable. It's "the most comfortable shoes I've ever worn," says another.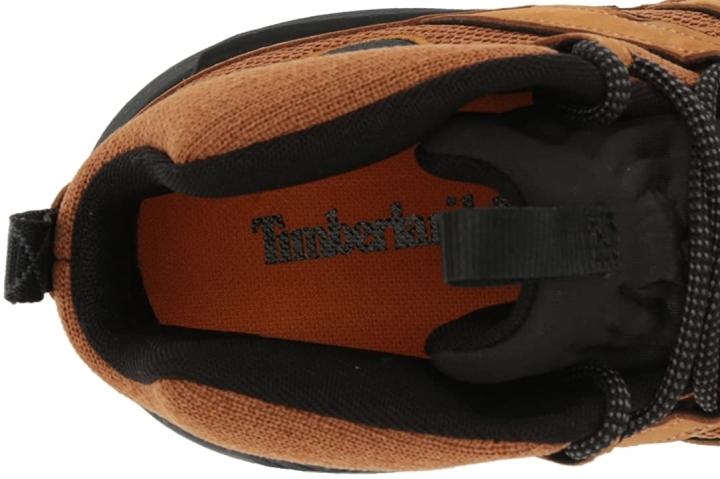 The Euro Trekker's super-sticky outsole
An expert is quite sold on the Euro Trekker's stickiness, describing its outsole as having a "good balance between aggression and flatness." He loves it because it's very good for:
Asphalt and tarmac

Sand

Rocky flats and inclines
Non-professional reviewers have pretty much the same positive impression of the shoe's stickiness, with one saying that the shoe has a "great outsole for all-weather traction."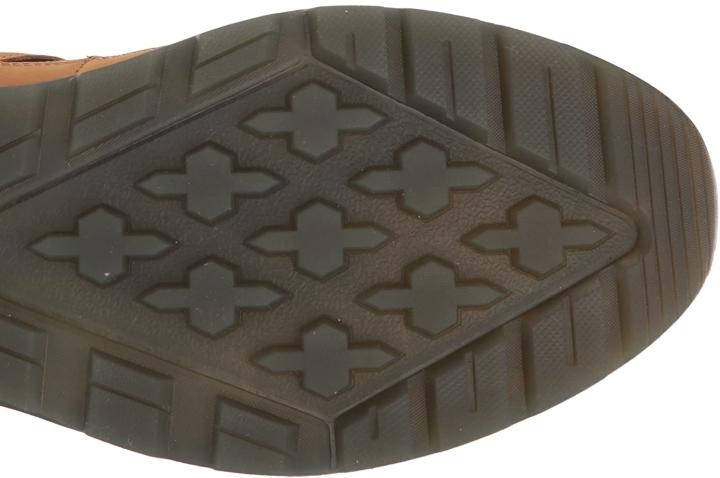 Among the lightest hiking boots
On the lightness front, the Timberland Euro Trekker is great, according to a professional blogger. It, after all, weighs only 433 g per shoe. FYI: the average weight of hiking boots is 570 g.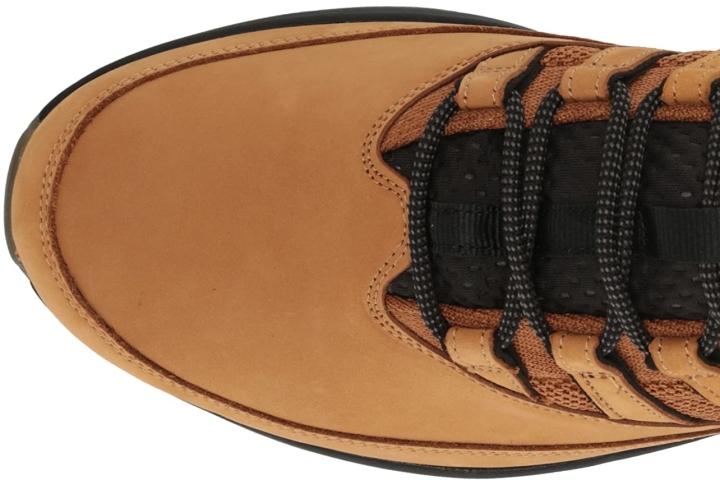 Subpar bump protection
The biggest downside to this boot, according to a professional reviewer, is that "there is really no protection" on it. He is particularly stumped about its toe box being too soft, which can lead to bump-related injuries.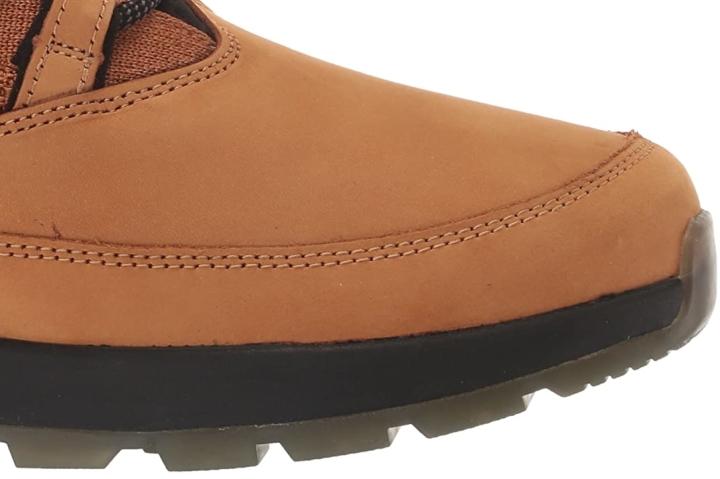 Timberland Euro Trekker vs. Your budget
The word "budget-friendly" is written all over the Euro Trekker's proverbial face. Case in point: this "great for hunting" bad boy (as one reviewer puts it) asks a meager $120 from your pocket. In contrast, the average price of hiking boots sits at $196.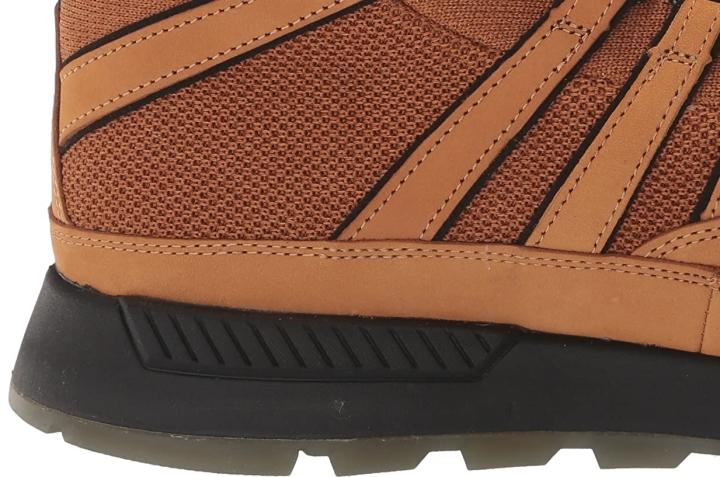 Can launch a thousand ships
With comments saying that these boots look great and look like "dressy ankle boots," reviewers really dig the Timberland Euro Trekker's grounded-yet-handsome design. Because there's nothing wrong with negotiating trails and looking good at the same time.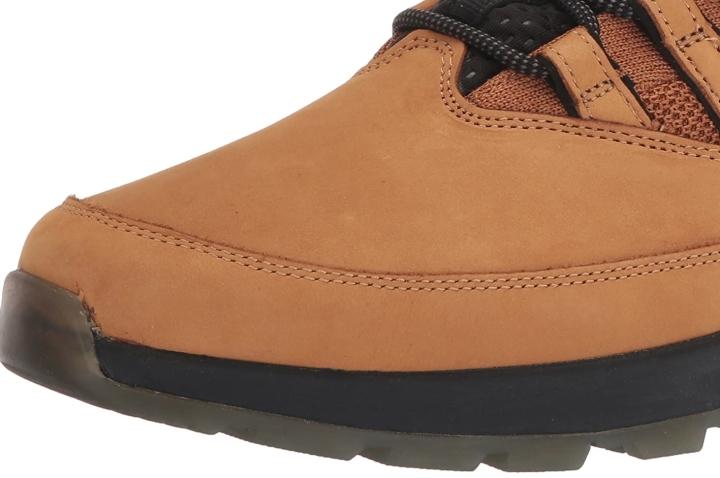 Not-so-supportive arch zone
The Euro Trekker's "inner sole is a disappointment" as "there is no arch support" on it, says a vlogger. He also said that the shoe selling for $120 a pop should have a better footbed by default.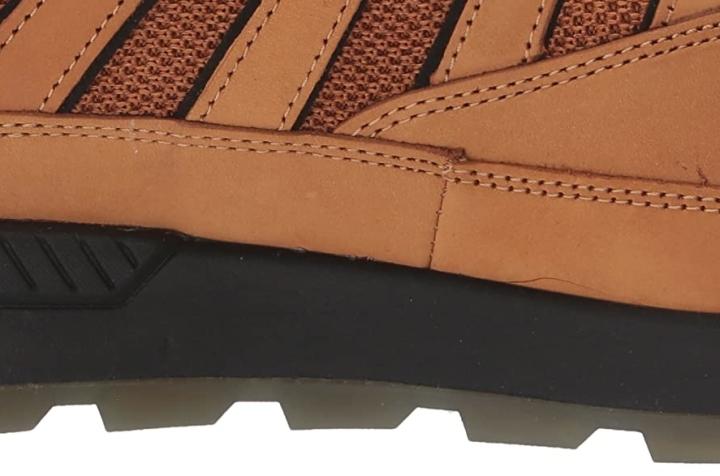 The Euro Trekker's precise sizing
Experienced trail-goers, including a footwear critic, find the Timberland Euro Trekker true to size.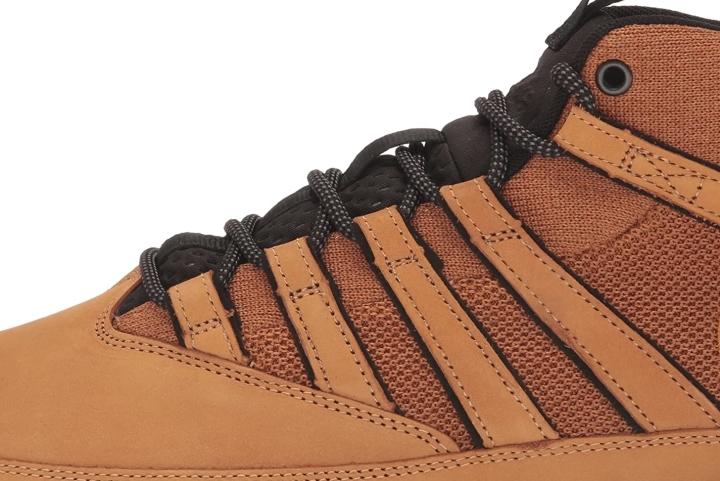 For a greener Earth
The Euro Trekker is among Timberland's kicks that are partly made of recycled bottles. Its leather parts also come from a tannery whose work practices highlight efficient energy, water, and waste management.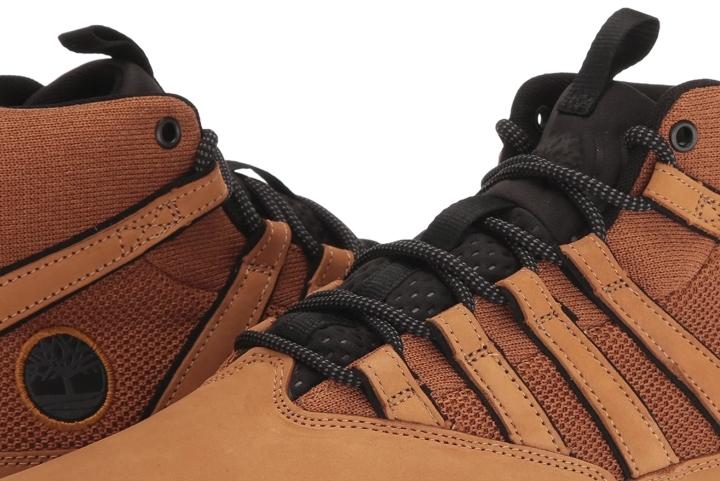 Intrusion is likely
There are long-time Timbs fans who are disappointed with the Euro Trekker not having a gusseted tongue, unlike before. "It lost its practicality in snowy conditions," said one of them. Another hiker calls this downgrade a "HUGE disappointment," for he can no longer use the boot to traipse through creeks just like he used to.
Your portable campfire
The Timberland Euro Trekker, while not insulated, provides a haven for the feet in chilly conditions, according to a decent number of trail-goers. It's "surprisingly warm in winter," says one of them.