Generously cushioned and protective, Enduris is the daily workhorse from the North Face Vectiv series. There is plenty of tech crammed into this version that makes it an efficient cruiser for anything from recovery days to ultra marathons.
Pros
Rockered ride
Responsive
Great for heavier runners
Comfort for all-day adventures
Durable
Secure fit
Excellent grip on dry surfaces
Versatile
Cons
Requires break-in
Lacks drainage
Not for technical terrain
It's a workhorse
Many have commented that these trail running shoes are great for trail runs of different lengths, from short easy jogs to ultras. However, there were a few mentions of it feeling stiff at first. Make sure to break it in. What's great is that no matter the pace, there's a feeling of the Vectiv Enduris pushing you forward!
Vectiv Enduris grips everything
As long as you stay away from technical terrain where stability is more of an issue than the grip, these shoes bite. Neat or loose, dusty or somewhat rocky - the thread pattern seems to be great.
You might need gaiters!
Especially if you're used to other shoes from North Face which have a high-heel collar that offers almost a sock-like fit there - you might want to use the gaiters. These get rocks inside easily. You've been warned.
Heavier runners love the cushioning in Vectiv Enduris
These are stable, sturdy and cushioned. So much so that heavier runners had no complaints and found these to be protective enough - both when it comes to some trail elements like rocks and branches and when it comes to the ground feel. No beaten-up feeling afterward.
The North Face Vectiv Enduris: max-cushioned "endurer"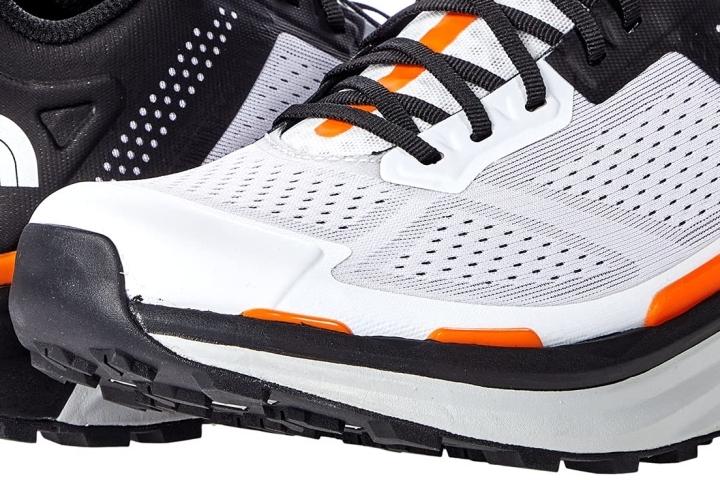 Enduris handles just about any distance, be it a daily training session, a hike, or a 100K.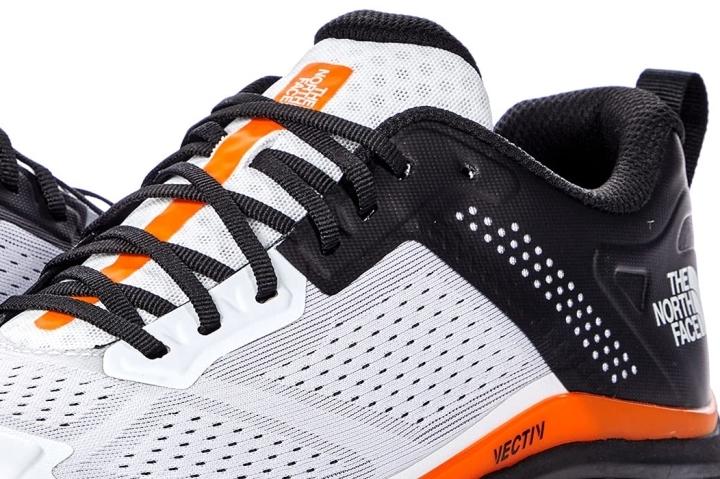 Looks can be deceiving as the shoe is visually similar to its counterparts in the Vectiv lineup. In fact, some features are even identical. Here is what all three shoes have in common:
Rocker midsole design: creates a rolling sensation and smooth, quick transitions
Dual-density midsole: gives a balance of responsiveness and protection (firmer on top, softer at the bottom)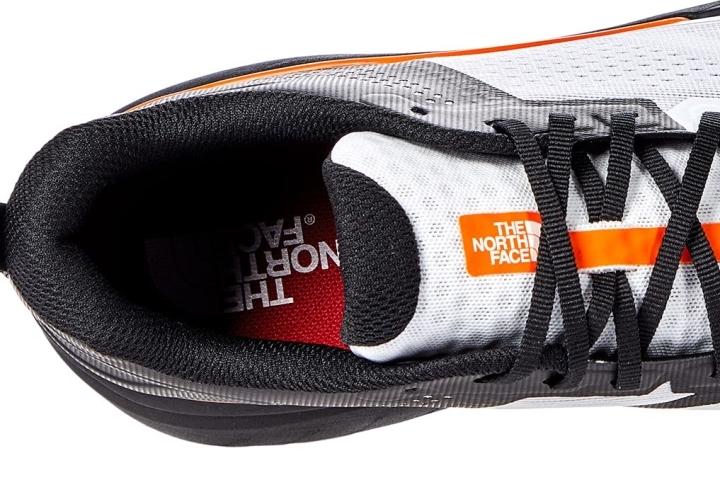 Surface Control rubber with 3.5 mm lugs: highly grippy on a wide range of surfaces; just not that effective in mud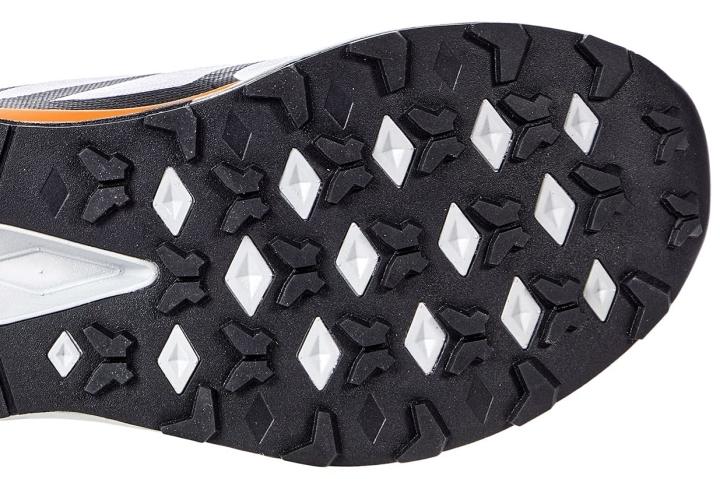 What makes The NF Enduris different
Most flexible/forgiving plate (TPU plastic): accommodates slower paces better but still stiff enough for an efficient ride. For reference, Flight Vectiv uses carbon fiber (the stiffest and fastest) and Vectiv Infinite uses Pebax (middle-ground but better for tempo)
More cushioning: higher stack and softer than other Vetciv shoes; better for longer miles
Air-Mesh: softer fabric, not as rugged as the Kevlar-infused Matryx upper on the other two shoes
Might not be as durable as expected
A handful of runners commented that they wished these lasted longer. Surprisingly, it was not about the outsole and lugs, but the insides (padding).
It's also a hybrid
While not branded as a hybrid, based on what runners have reported - this shoe delivers both on roads and trails. Of course, focus is on the trails, but you don't have to worry about lugs giving your feet painful distances, they are subtle and/or soft enough to offer a good road-to-trail transition.