The Vectiv line keeps growing and now it's the turn of the Eminus, which in a way, is the outsider of the bunch. Built on a surprisingly soft midsole, and relying on a superb outsole, this is a serious trail running shoe. It's neither afraid of dirt trails nor of asphalt, and given the level of comfort that it offers, it's a great choice for long days out, including hiking. And the low price tag is just the icing on the cake.
Pros
Super bouncy midsole
Amazing outsole
Smooth transition
Flexible forefoot
Versatile road-to-trail
Good-looking
Wallet-friendly
Doubles as a hiker/sneaker
Cons
Upper may not last
Stability could be improved
Who should buy The North Face Vectiv Eminus
Buy this shoe if you are after excellent comfort, plenty of cushioning and traction, and need a shoe for daily miles or recovery days, on any surface (except very technical trails). It's not going to make you go fast, but it's a perfect match for long and easy runs.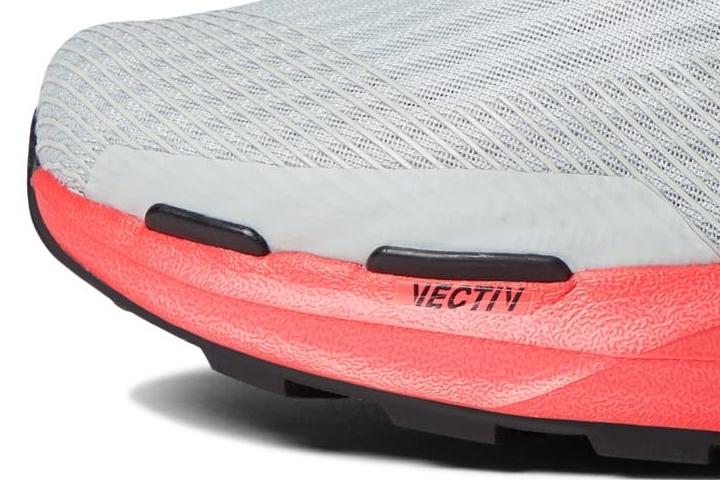 Who should not buy it
Look elsewhere if you want a more durable shoe or need more stability. In the first case, consider the The North Face Vectiv Enduris instead. For the latter, have a look at The North Face Vectiv Infinite which is much more stable.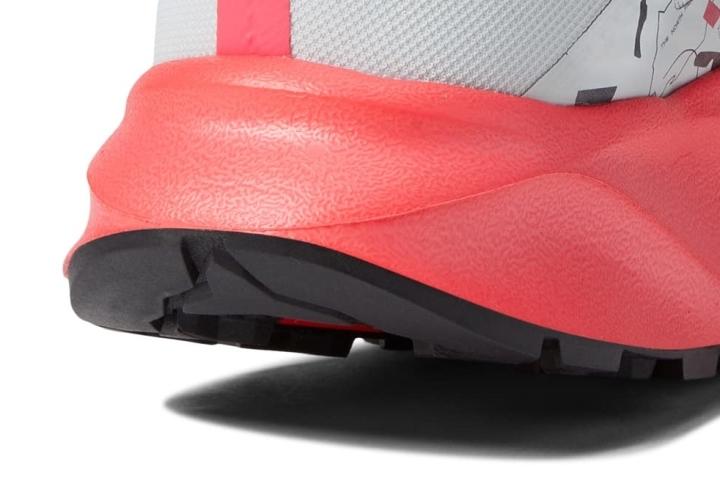 Luxurious upper
As stated by the reviewers who tried the shoe, the upper is stretchy and extremely comfortable. The toe box is ample, and both the forefoot and the heel counter are quite flexible. As testers put it:
"it is so comfortable, I really really love it"
"just felt great the all way through"
"it just makes me happy."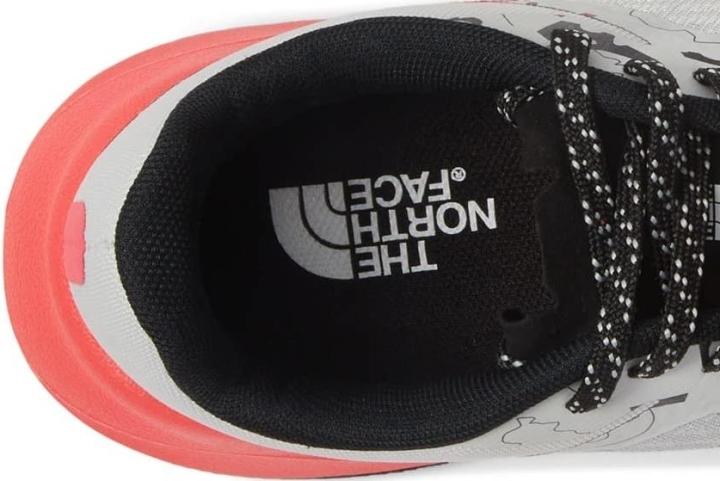 Vectiv Eminus has the perfect outsole
Along with the midsole, the outsole was what runners appreciated most in this shoe. It grips extremely well on dry trails, wet rocks, and mud. Even on some snow-covered trails it "inspired confidence to push the pace."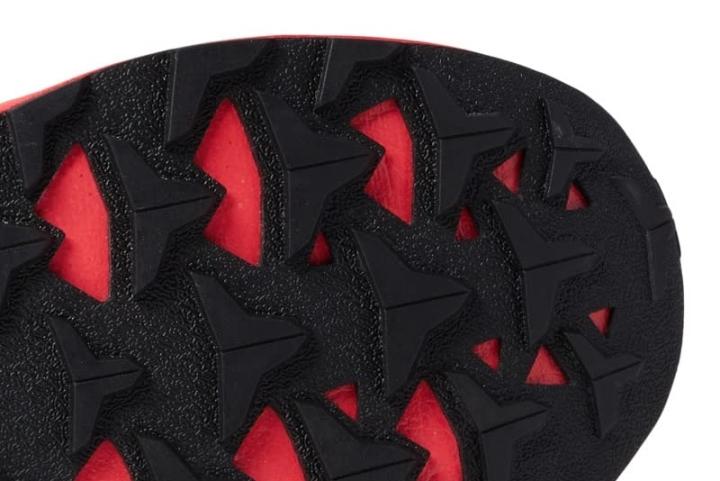 A tester stated that it's "the real standout," and added that "it's fantastic, very unexpected."
Not the usual Vectiv shoe
Most Vectiv models have a firm or, at most, balanced cushioning, while here, fans see a midsole that's soft and bouncy, which makes for an enjoyable ride. Testers put it perfectly:
"I just loved the way it feels underfoot"
"a really nice smooth transition"
"surprisingly fun."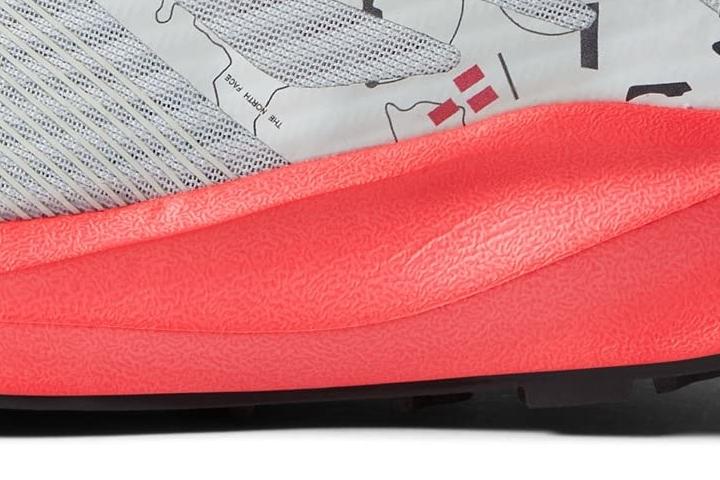 Door-to-trail, hiker, and sneaker as well
According to reviewers, the sweet spot for this shoe is longer runs (up to 30 miles) at an easy pace, on a mix of terrains. It's also a fantastic option for hiking and, as a runner pointed out, it can be worn casually too: it's "perfect for just kicking around."
Vectiv Eminus is lighter than expected
Reviewers noticed that at 10.4oz (297g) this shoe, while having a very average weight (which for trail running shoes is right at 10.5oz or 297g), is not among the lightest on the market either. Yet, as a tester explained, he was pleasantly surprised that while running "it didn't feel that heavy."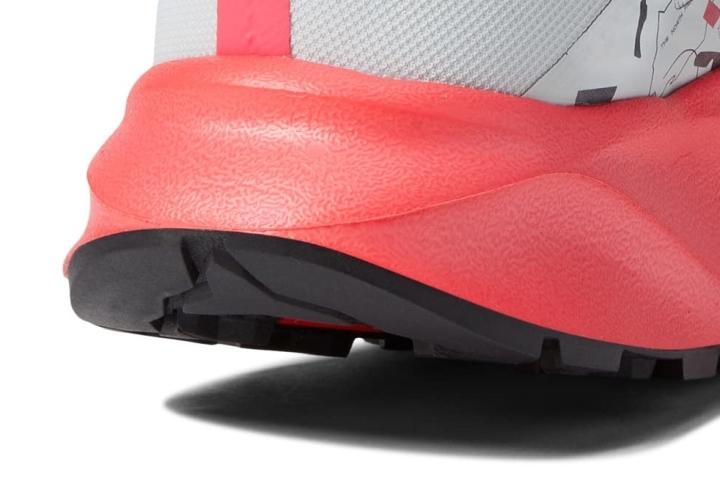 Not the most stable shoe
The Eminus is not the best when it comes to technical trails, as they are not very stable.
A tester said that, although this "did not take away from the joy that [he] felt," there are better alternatives among The North Face trail running shoes.
The North Face Vectiv Eminus is not wholly durable
Some issues were reported about the upper durability, which for an expert started to break down a little bit after about 80 miles. While it was the opposite for the outsole, for which testers reported a great capability of lasting long.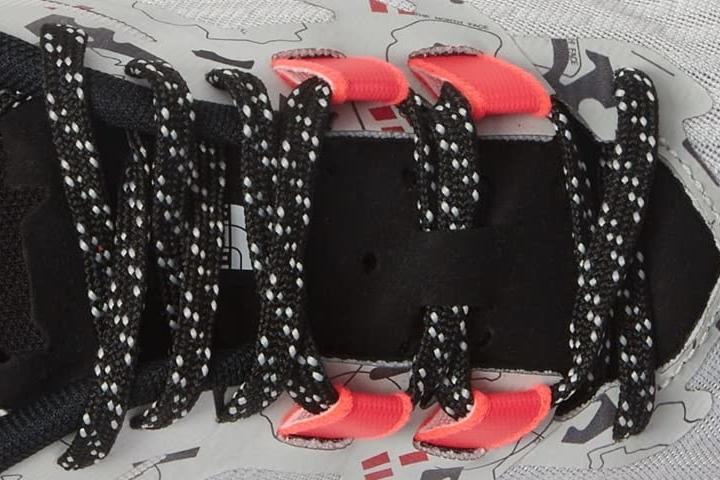 A shoe with style
Trail runners and hikers loved the colors and the design of the Eminus. After praising its performance side, an expert added that this is also "a pretty damn looking shoe."
Cheap for what it offers
The average cost of a trail running shoe is $129 and the Vectiv Eminus has exactly that price. As an experienced runner pointed out, for a shoe that "can accomplish a ton," that's very good.