If you've always viewed adventuring in the winter as something quite intimidating, the Chilkat 400 II will likely change your perspective for the better. Engineered with 400 g of insulation, this winter boot from The North Face can help you beat the odds in cold conditions, whether the trail is icy or not. And while its coziness can reel you in effortlessly, the boot's budget-friendliness can warm your heart just as easily.
Pros
Unbelievable level of comfort
Plenty of weather protection
Keeps feet warm
Quite grippy (especially on ice)
Minimal break-in time
Attractive price
Heavy-duty
Cons
Could be lighter (women's version)
Collar is stiff at first
Who should buy The North Face
Chilkat 400 II
The Chilkat 400 II from The North Face supplies over-the-ankle weather protection in cold temperatures. Buy it if:
Your go-to trails require you to take a plunge in about 5-inch-deep snow.
Cold,

non-frozen

creeks and streams are part of your daily adventures.
Collecting cheap hiking boots is your thing, particularly those that thrive in freezing conditions.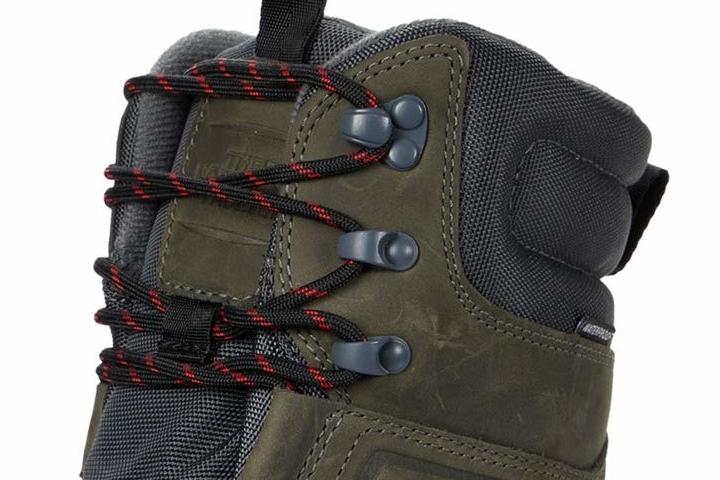 Who should NOT buy it
If you find the women's Chilkat 400 II too weighty, skip it for the lighter KEEN Revel IV High Polar (it's only 550 g per boot). Also, you might be better off buying the Columbia Bugaboot III as it doesn't have any reports about collar stiffness.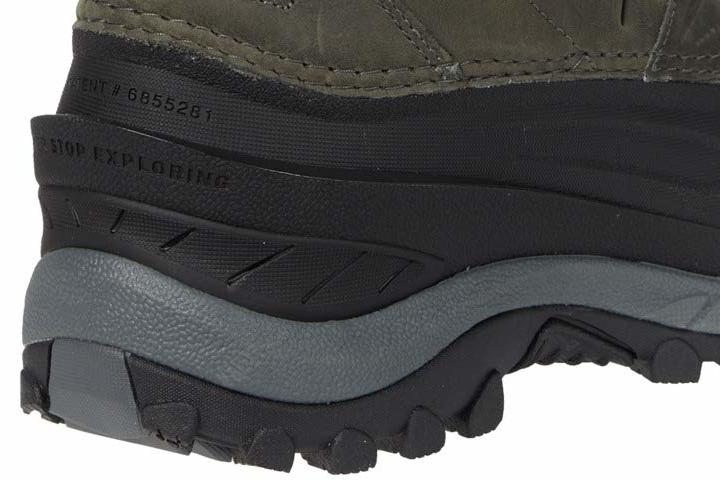 Updates to The North Face Chilkat 400 II
Unlike its predecessor, the Chilkat 400 II from TNF has a pair of pull loops—one on the back of the heel and another on the tongue. Their presence makes on and off much easier.
But perhaps the most significant change done on the second-generation Chilkat 400 is found on its outsole. Now engineered with V-shaped ridges at the heel and forefoot, the boot's outsole delivers more braking power on ascents and descents than before.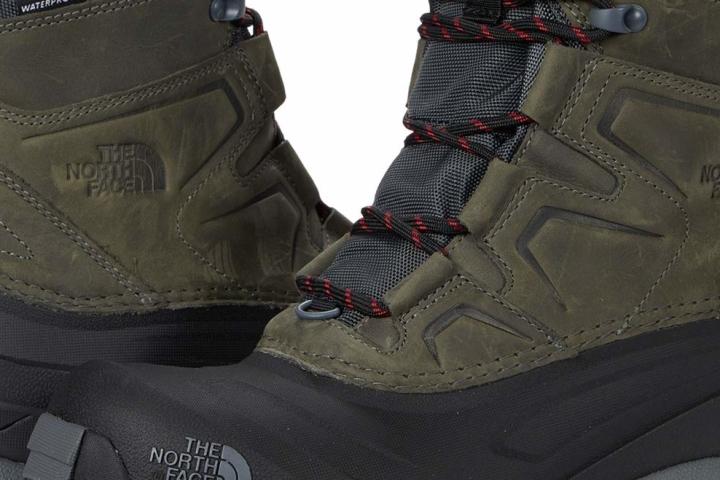 Great for winter in Wisconsin
This winter hiking boot from The North Face got "the best warmth-to-weight ratio" result in a gear blogger's test. Another critic also swears by its excellent warming ability by saying, "I didn't wear wool socks, but my feet never got cold at all." Also, picture this: Wisconsin is hailed as the eighth coldest state in North America during winter.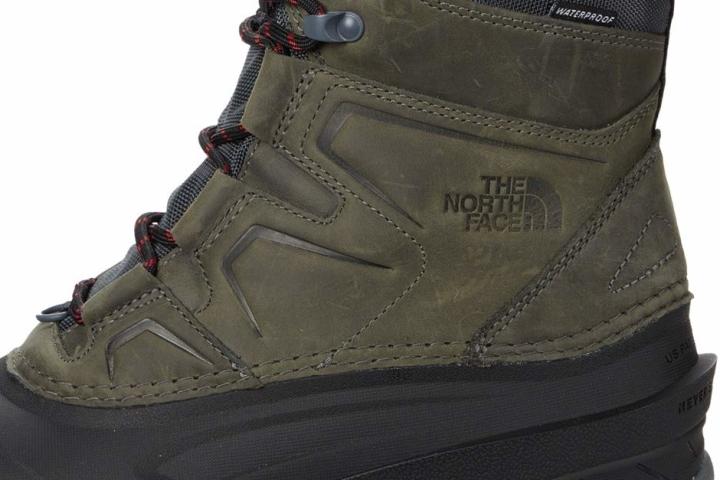 An enduring winter boot from TNF
"Extremely durable" is how numerous reviewers describe the Chilkat 400 II. Those who chose to use it for work (lift operation, equestrian work, and mail delivery) attest to its amazing durability, and believe it is "well worth the price."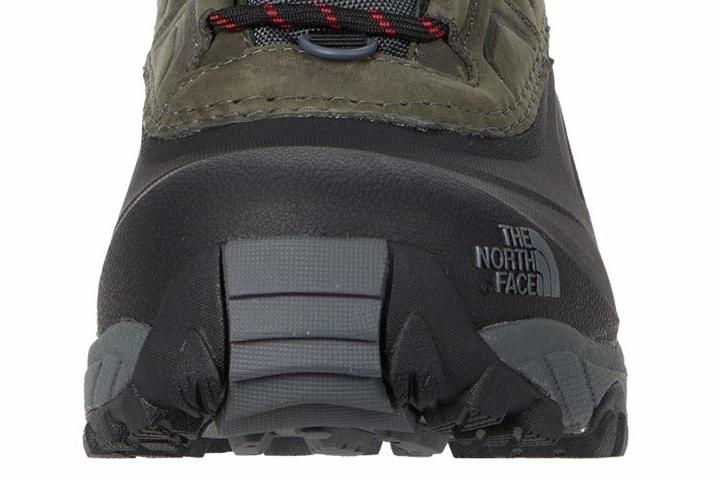 The North Face Chilkat 400 II: Comfy on day one
Many reviewers, including a professional one, find the Chilkat 400 II from The North Face mighty plush, with one stating that it's "unlike other boots I tried." Because of how comfortable and well-fitting it is, an expert considers it his day-to-day winter boot.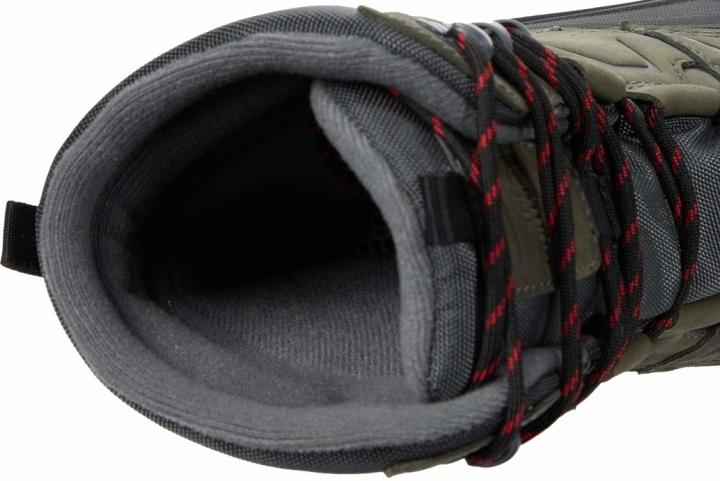 The Chilkat 400 II's initial stiffness
Based on reports, the featured boot has a rather stiff collar. They're stiff when you first put them on, said one reviewer, who also was quick to point out that the boot's high ankle cuff loosens up (or relaxes) sooner than later.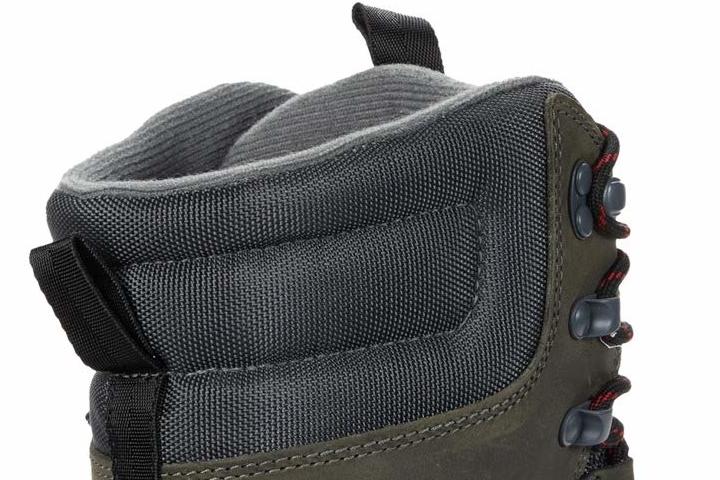 Keeps wetness at bay
"Plenty of weather protection and water resistance"—this is how a professional gear tester refers to the Chilkat 400 II in the area of waterproofing. Many experienced hikers who gave this boot a 5-star rating also ended up with the same conclusion, with one saying that it's "great for stomping around town in slush".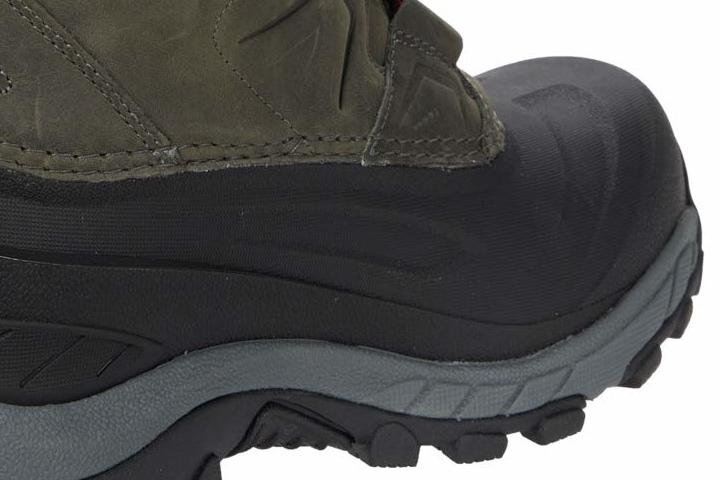 Anchored feet on
ice
Experts trust the second-gen TNF Chilkat 400 II with their knees because they have proven its superb traction "on the snowiest and most slippery days." Its aggressively lugged outsole apparently produces great traction on a variety of surfaces, which include slush, melting snow, and wet leaves.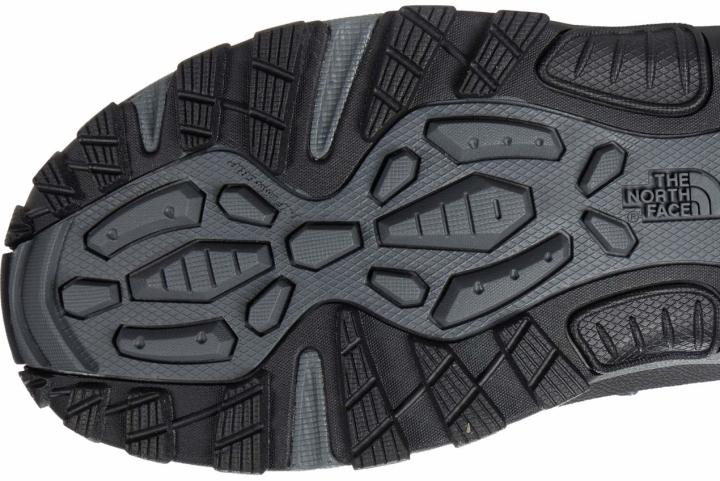 Might drag you down
Many female trail-goers find this hiking boot "extremely heavy and very bulky." Such an observation is not without basis, however, as the women's version of the Chilkat 400 II weighs a whopping 671 g per boot. To put things into perspective, the average weight of insulated hiking boots for women is only 464 g per kick.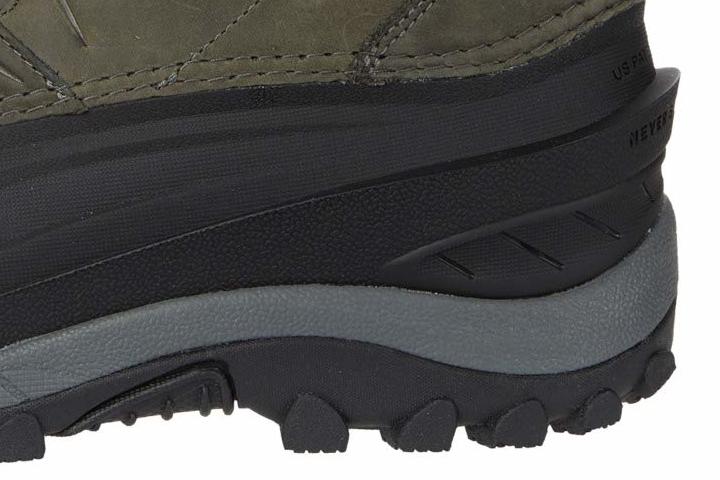 Puts emphasis on affordability
Numerous trail-goers are quite impressed with the shoe's 150-dollar asking price. FYI: on average, winter hiking boots sell for $186. In other words, choosing the TNF Chilkat 400 II translates to saving $36.