This superbly lightweight yet supportive Teva Tirra offers high levels of comfort and durability. It is also praised as a quick-drying footgear that performs well in wet conditions. It provides excellent ground stability and surface traction.
Pros
Incredible durability
Excellent arch support
Comfortable footbed
Superb surface traction
Fantastic stability on uneven terrain
Lightweight
Quick-drying
Zero break-in period
Cons
Scratchy and short ankle straps
Makes feet sweaty
Straps leave too much space
Who should buy the Teva Tirra
Teva's response to the demands of the hiking community is the trendy Tirra. It is a solid option if you:
Prefer a hiking sandal that is specially made for adventurers who are looking for great mobility and agility.
Look for a new pair that has a shock-absorbing unit embedded in the heel zone and an odor-resistant footbed.
Need a hiking sandal that gives more grip over mixed terrain, come rain or shine.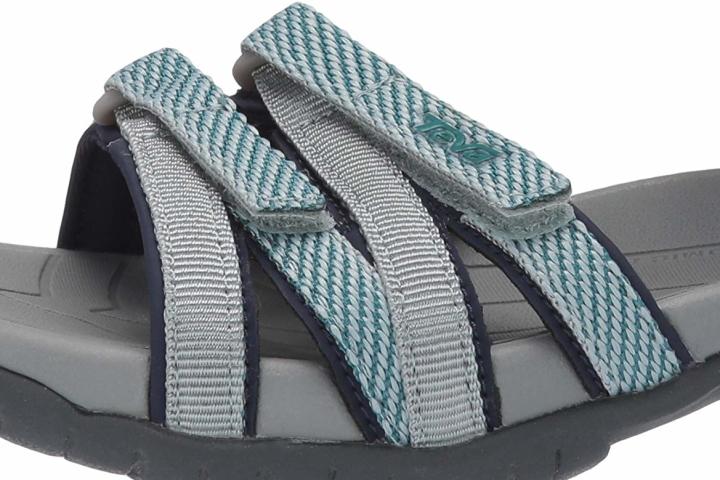 Excellent traction in all-weather conditions
Powered by its Spider Rubber outsole, the Teva Tirra delivers traction on tricky terrain no matter the weather condition.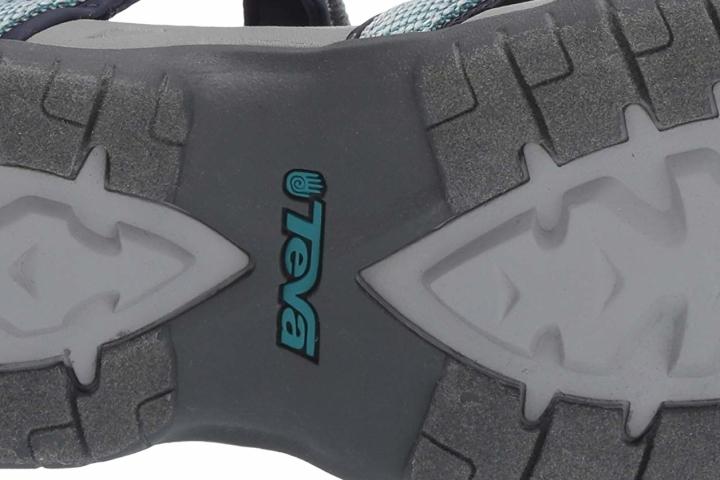 Excellent multi-directional grip
The sole's water-shedding tread patterns prevent traction loss on wet surfaces, while its multi-directional lugs provide grip from nearly every direction. This rubber layer will also not stain urban surfaces as it is non-marking to boot.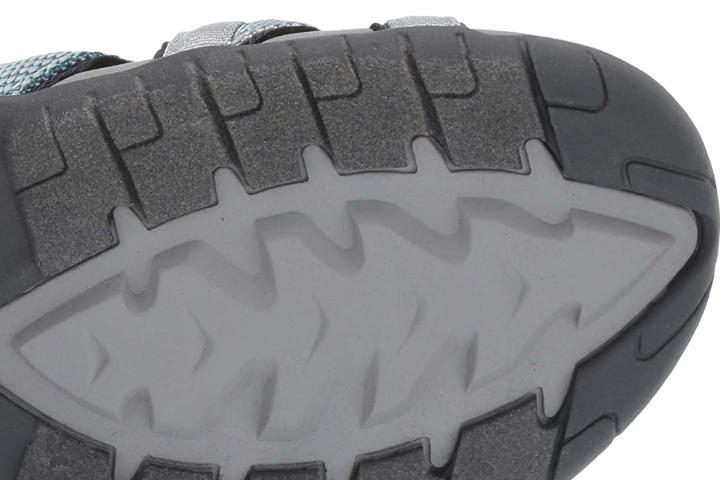 Excellent arch support
Wearers are granted stability on uneven and undeveloped trails thanks primarily to the sandal's cushy midsole. It has ample end-to-end thickness to ensure proper shock absorption and distribution. It also provides adequate arch support with its raised arch zone.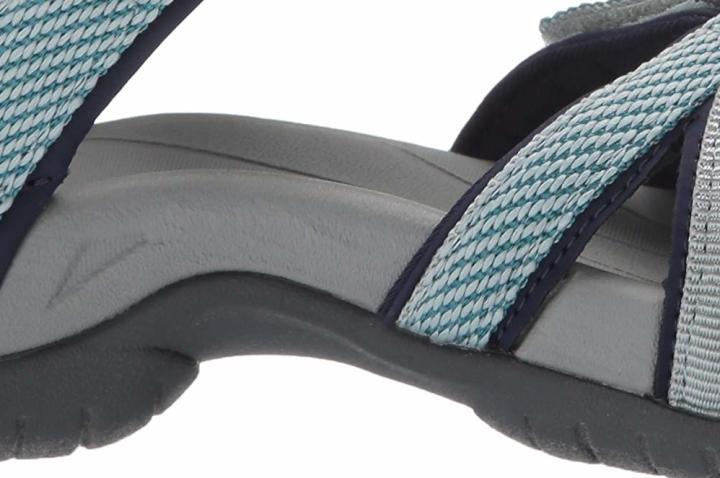 Excellent stability
Within the confines of this comfy platform is a nylon shank. What this added component does is reinforce the midfoot zone to improve the user's balance. It also contributes to the sandal's overall stability, especially during transitions.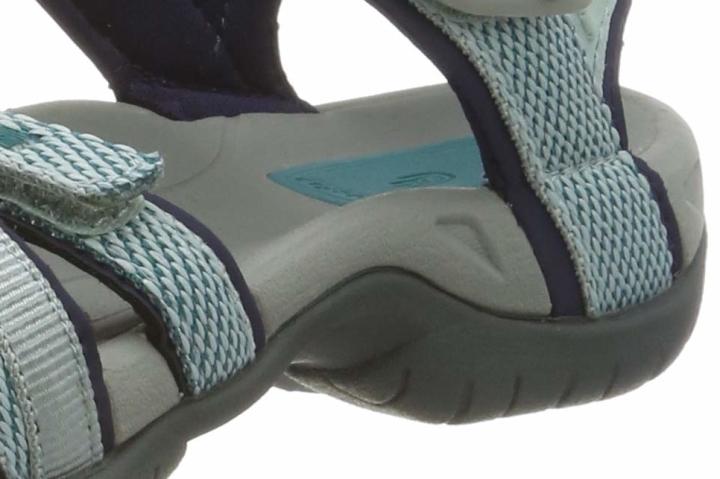 Soft footbed
This shoe's insole is extra soft and has more prominent contours, catering to the female foot needs.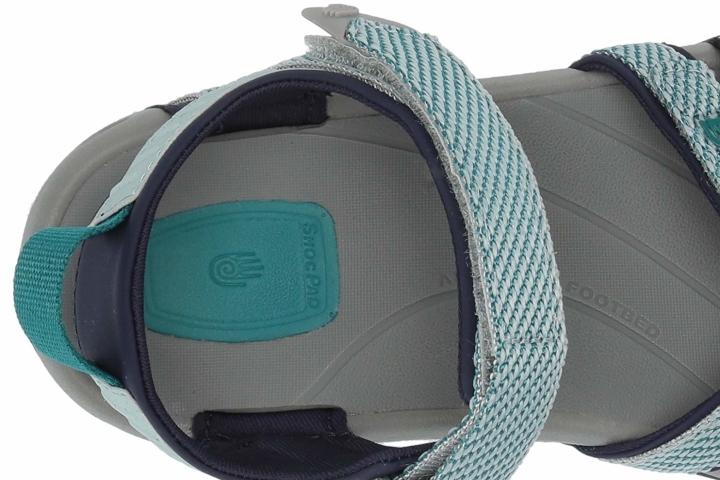 Shock-absorbing cushioning
There is a cushy component placed in the heel cup of the footbed called the Shoc Pad. This springy patch, which is made using a combination of polyurethane and EVA, contributes to the sandal's shock absorption by evenly transferring the energy of impact throughout the midsole.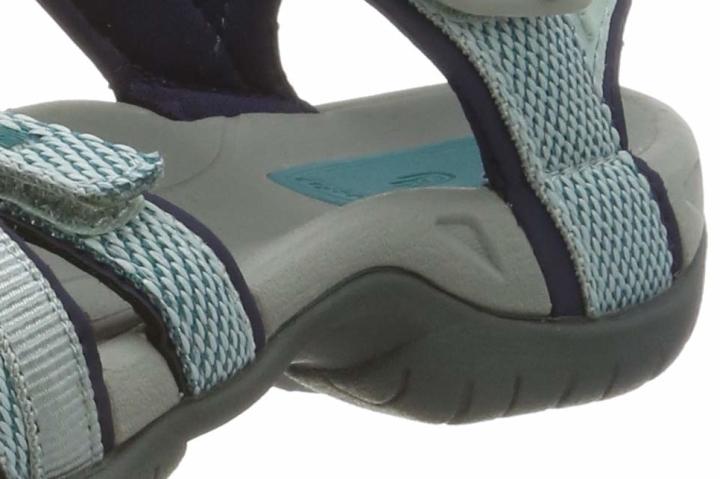 Odor-resistant
Infused into the insole and midsole is Microban's zinc-based antimicrobial technology. By actively inhibiting odor-causing bacteria on a micro level, it is able to fight off the stink. It also prevents mold buildup, thus improving the lifespan of the sandal.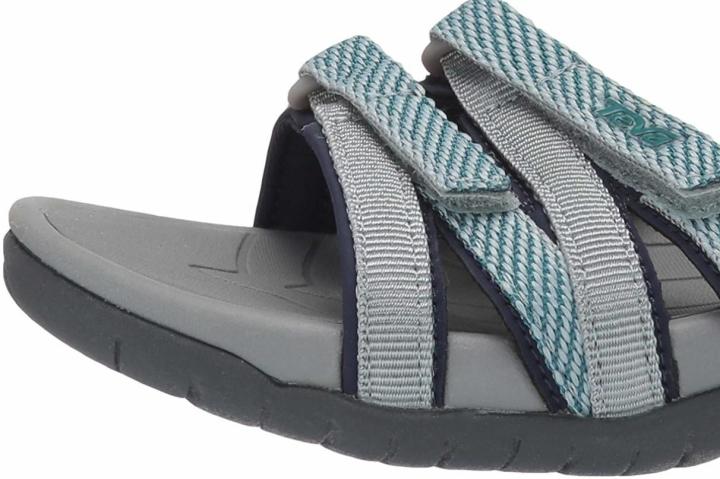 Lightweight
The women's-only Teva Tirra is lightweight and fast-drying thanks to its strappy, webbing upper which is mostly made of polyester. It is a hydrophobic, synthetic material characterized by lightness, strength, and resilience.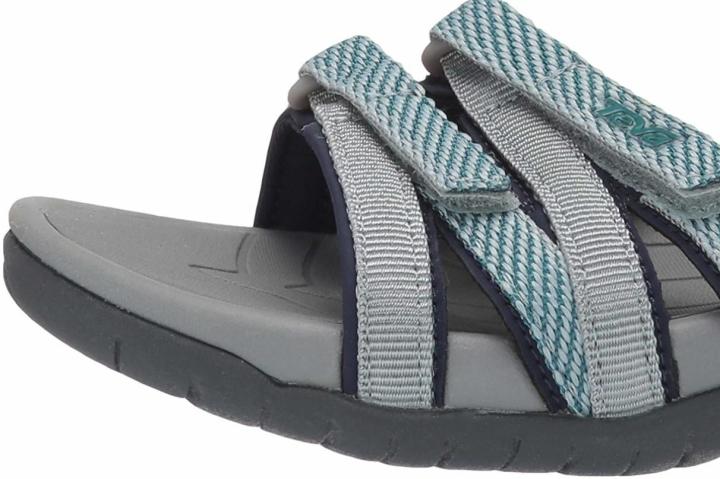 Wider lockdown configuration options
The sandal's set of straps uses hook and loop fasteners to give wearers wider lockdown configuration options. There is also a pull tab stitched on the heel's back strap for effortless on and off.