With its metatarsal, arch and heel support, the Taos Dandy provide unparalleled comfort in a minimalist shoe. Many wearers admire its convenience that is suitable for all ages, and comes at an affordable price.
Pros
Comfortable arch and metatarsal support
Easy to slip-in
Worthy investment
Easy to clean
Lightweight
Well-constructed
Stylish and versatile silhouette
Narrow style
Cons
Tight fit
Warm upper canvas
Not durable
Upper creases
Who should buy the Taos Dandy
This Taos sneaker is a good match for you if:
You want a shoe that has a lace-less design and side goring for easy slip-on wear
You are after a sneaker with a removable footbed for comfort and support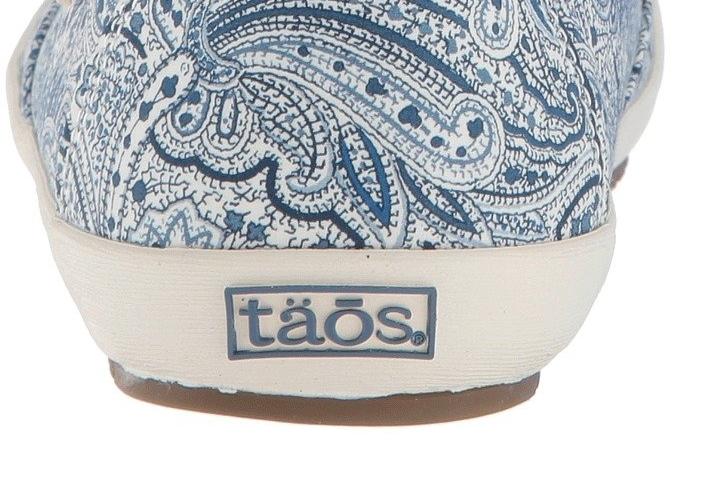 Style of the Taos Dandy
Having a name that is very appropriate for the shoe, the Taos Dandy embodies fashion and style in a low-top sneaker. The canvas upper in a slip-on profile makes the designs and patterns stand out. Although this model features a wide variety of designs, it also comes in plain colors for users who want to maximize the versatility of these.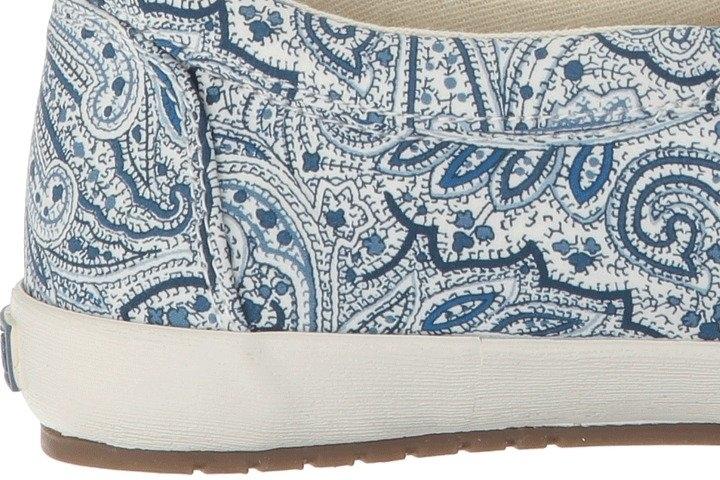 Because of the simplicity of its look, users can pair these with an equally simple outfit like a shirt and shorts or dress it up a bit with jeans or dresses.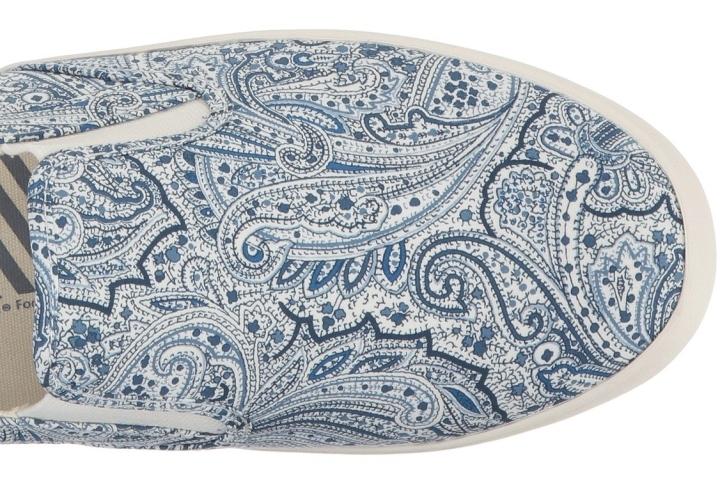 Notable Features
It may not be the style that sets the Taos Dandy apart from other sneakers, but when it comes to the interior, the game changes. Equipped with a premium removable footbed called the Curves and Pods, these sneakers deliver all the support needed by the feet—metatarsal, heel, and arch.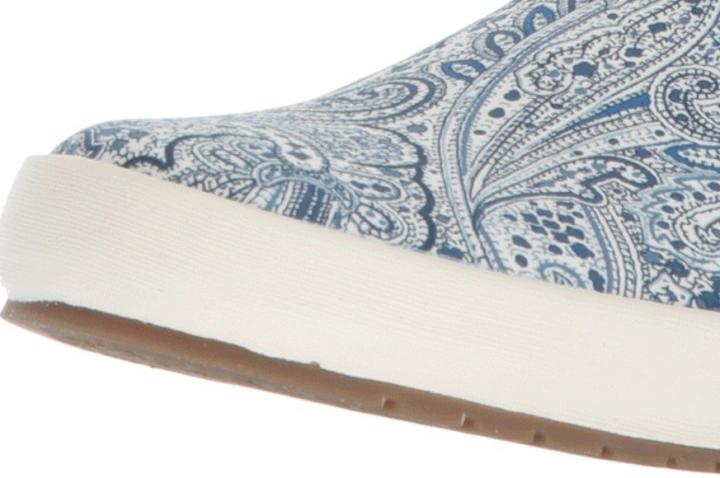 The curves embrace the contours of the foot, giving support, stability, and comfort. The Pods, on the other hand, are firm and absorbent. It offers a cushion that helps alleviate fatigue and remove pressure off the foot.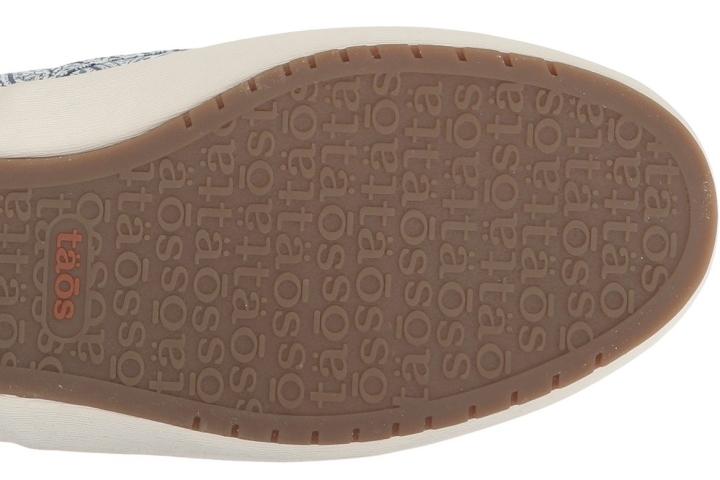 History of the Taos Dandy
Because of the tight competition in the footwear industry, it can be quite hard for companies, especially those that are new in the game to find the right recipe to survive the market. Founded in 2005 by Glen Barad, Taos was born through a simple idea of producing comfortable and stylish footwear without compromising anything.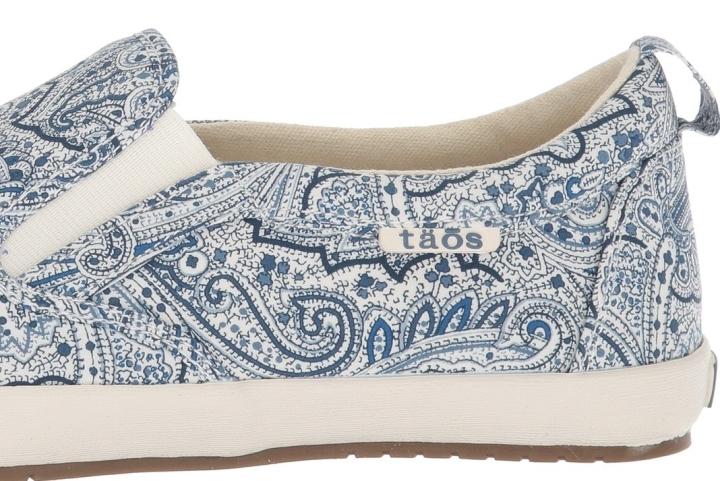 Although it is designed in Southern California, the brand draws much of its influence in Taos, New Mexico, hence, its name. The city exudes an artistic nature, casual lifestyle and serenity which reflect heavily on the designs of its shoes.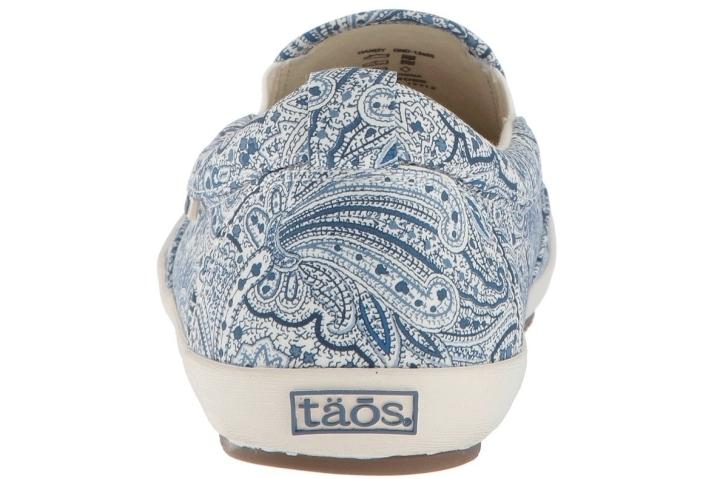 Because of this, most of its designs carry natural stones, playful embroidery, and metal ornaments to pay tribute to Taos' heritage.