Who should buy the Steve Madden Maxima
Don't pass up on the Maxima from Steve Madden if: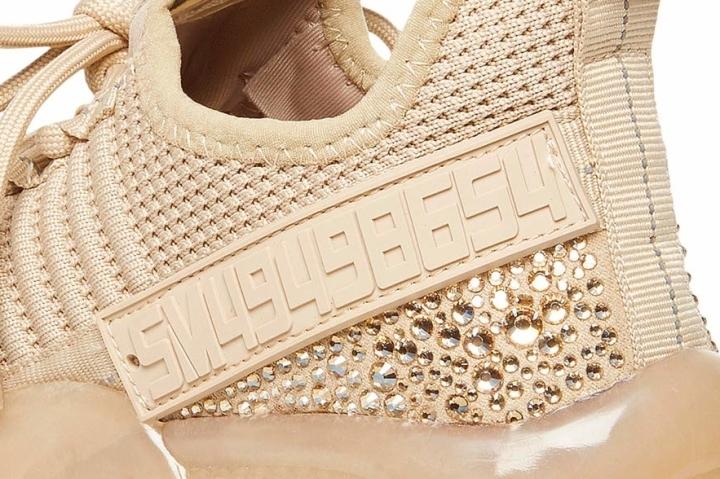 Who should NOT buy it
Because it doesn't have enough room in the forefoot, the Steve Madden Maxima is a big no-no for those with large feet. For a roomier fit, here are the different wide sneakers that you can choose from.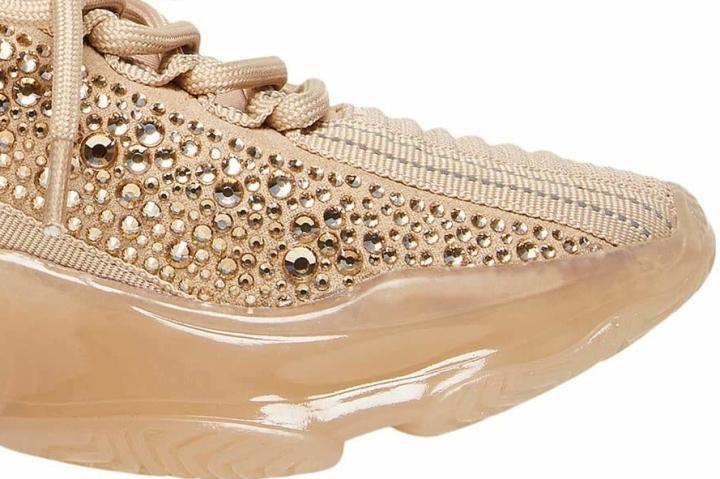 A cozy haven for the feet
With generous padding, most ladies are over the moon about the "all-day" comfort provided by the Steve Madden Maxima.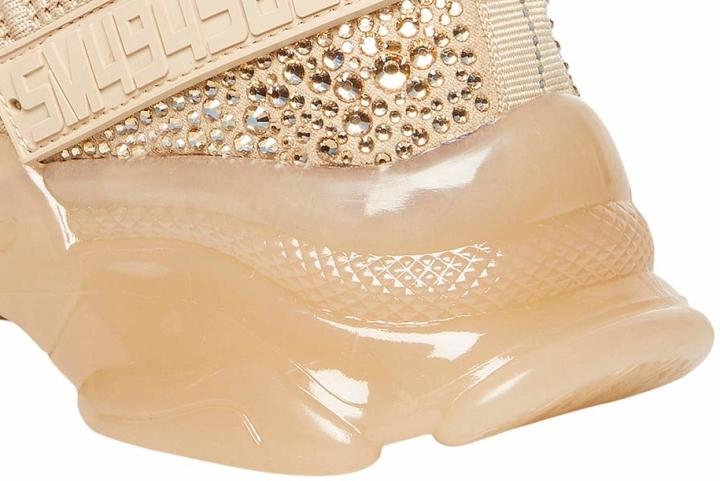 According to them, it's soft and plush; it feels like "pillows" to the feet.
Cool for the summer
Like most knit sneakers, this model perfectly belongs to the summer kicks collection as it provides superb ventilation on foot.
Under humid conditions, the shoe lets in enough air to keep everything cool and dry.
Upscale look for an economical price
Countless onlookers compliment its rhinestone accent that gives the Maxima a luxuriously stunning appeal.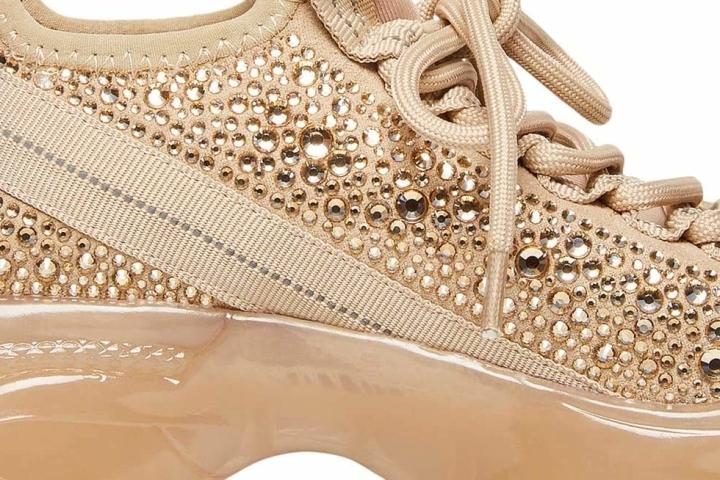 On the outside, it looks all expensive. But it's the exact opposite when it comes to price.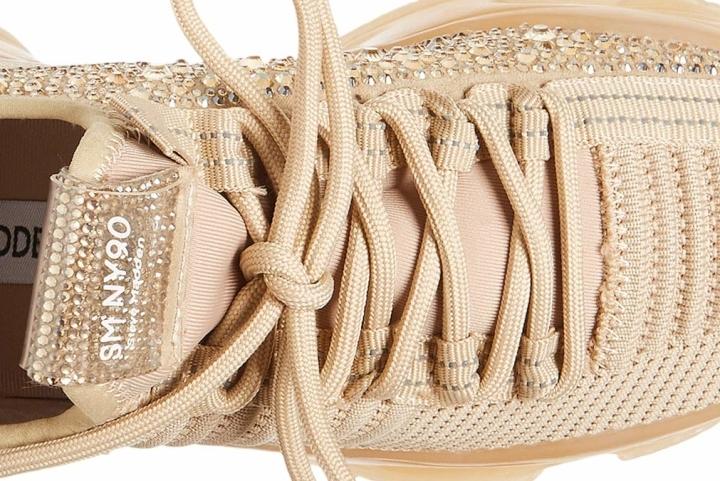 It only retails for $100, automatically placing it under the cheap sneakers category.
The Steve Madden Maxima keeps the weight down
Despite having a beefed-up midsole, this shoe feels airy on the feet.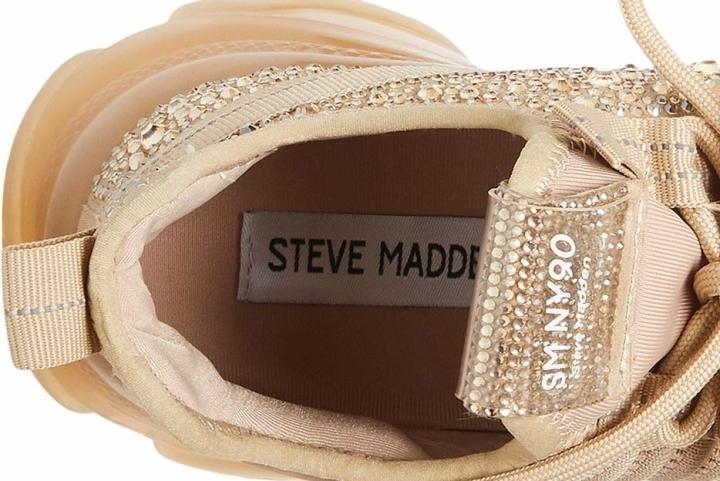 Colors that will make you swoon
Buyers love that Steve Madden offers this in swagger colors. Online buyers even swear that it looks even prettier in the actual.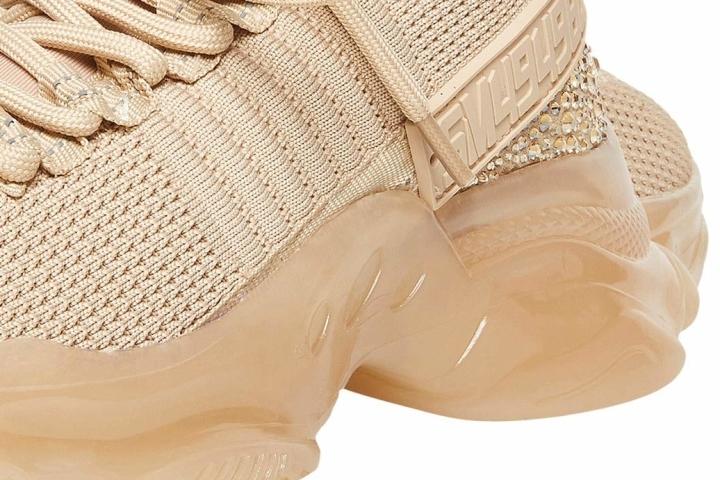 Red flag: Not for wide feet
It's tight on the forefoot. Reviewers with large feet find the upper "limiting" their movements to the extent that it's "uncomfortable."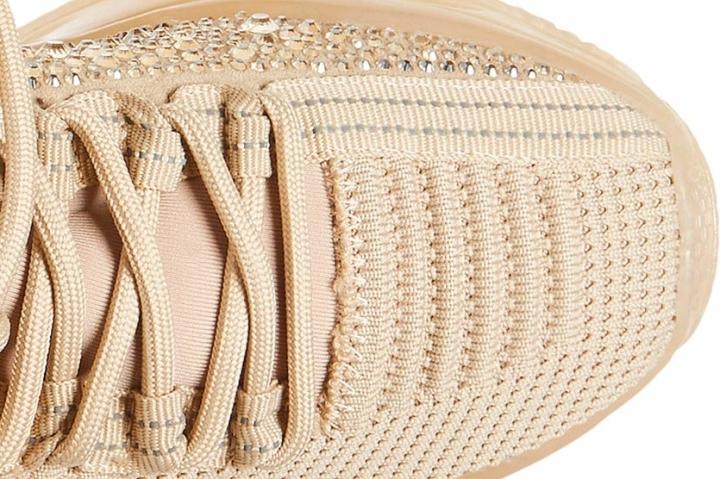 Steve Madden Maxima's upmarket alternative: Gucci Flashtrek
Although it was molded with a hiking sneaker style, the fit-for-a-queen Gucci Flashtrek actually champed in the fashion scenes.
Similar to the Steve Madden Maxima, this sky-rocketed priced sneaker displays its eye-catching lavish crystals. Wearers can easily detach this bejeweled strap if they opt to flaunt a less flashy look.
Compare popularity
Interactive
Compare the popularity of another shoe to Steve Madden Maxima: