Who should buy the Sperry Halyard CVO
The Sperry Halyard CVO encapsulates what an upscale sneaker should be. Add this to your shopping cart if:
You want to spice up your office wardrobe with something fab yet laid-back.
Casual sneakers are your thing, particularly those that cost less than $70.
You're looking for a boat shoe that looks and feels cool.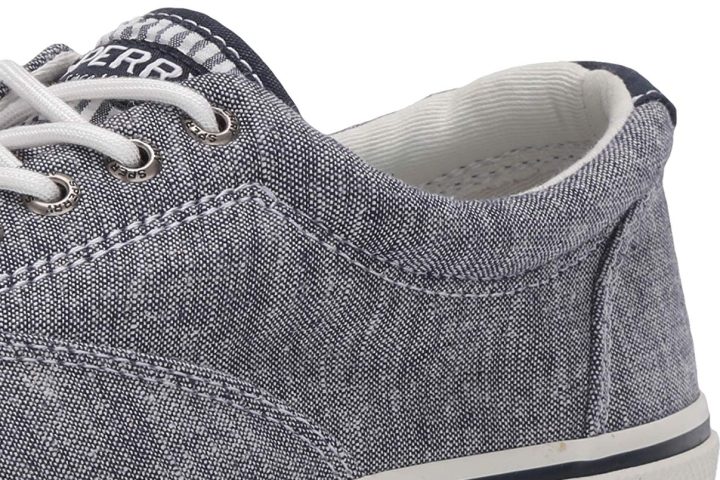 Who should not buy it
With no critical reports about creasing, the Sperry Gold Cup Haven is a great alternative to the Halyard CVO. And if you prefer a Sperry kick that loosens up in an instant, check out the Pier View.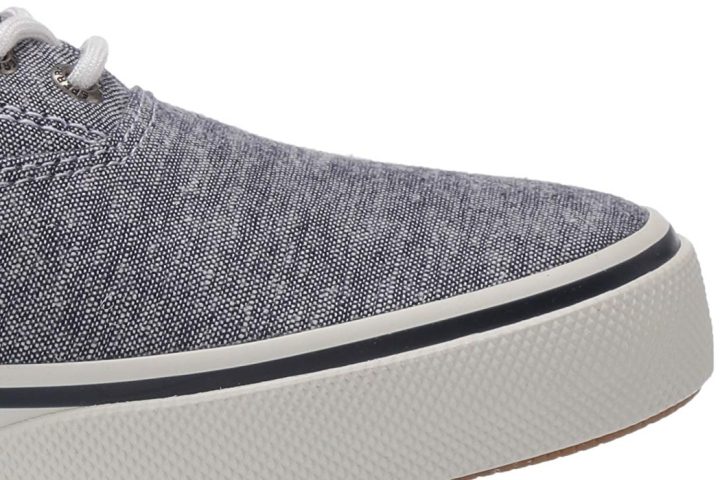 Halyard CVO: Your source of max suppleness
Sneaker fans in droves are quite stumped about the comfiness of this Sperry kick. "They're like buttah," says a reviewer about their Halyard CVOs. "Feet did not hurt after walking in them all day," says another.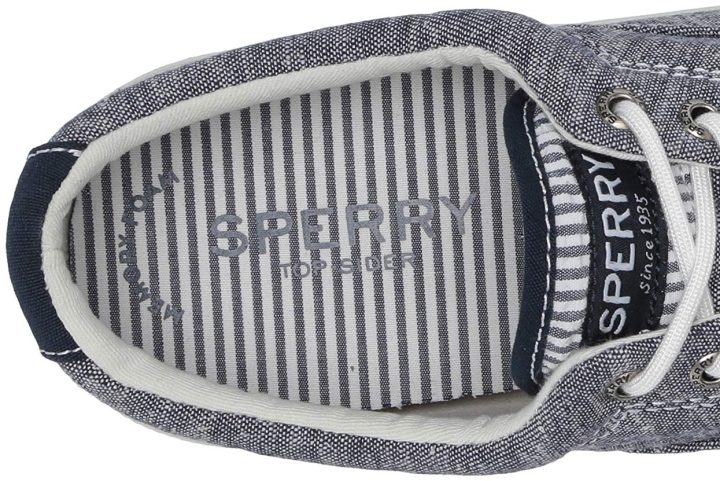 Stylishness that rocks the boat
Based on many reviews, the Sperry Halyard CVO is quite smashing in terms of design. Take a look at these comments for proof:
"Makes any outfit look great."
"Visually stunning."
"Gives me a clean look."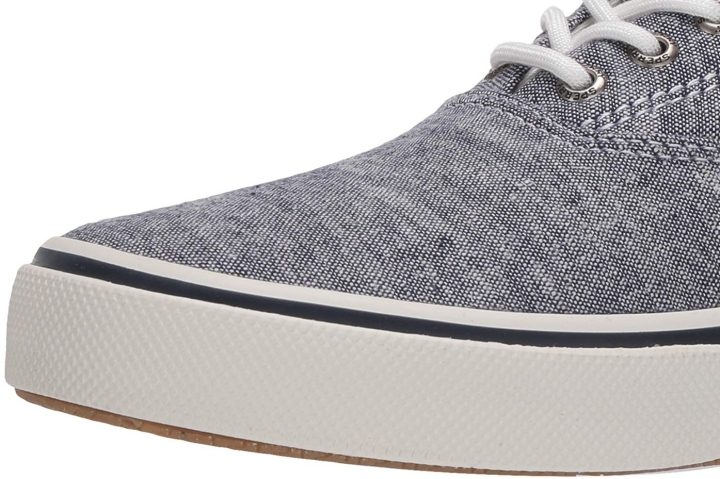 Flaunt it in the workplace
The Sperry Halyard CVO is one of those boat sneakers that give a corporate vibe. It's "very nice to dress in business casual," says a sneakerhead. "These shoes fit the bill perfectly," says someone who wants a pair that looks sophisticated enough in an office setting.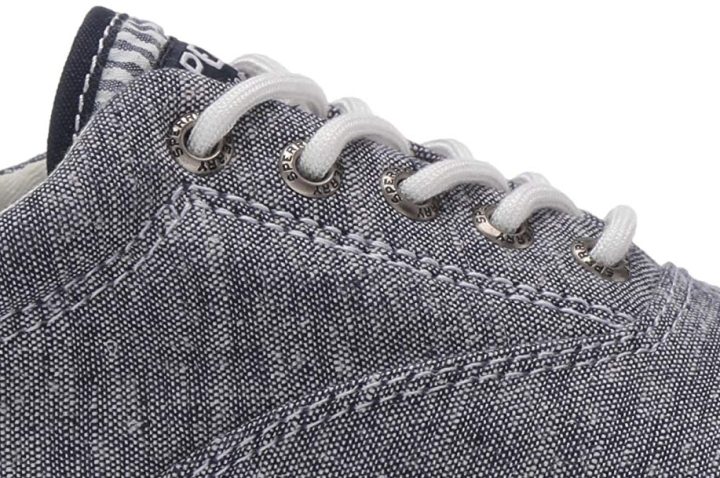 Wear it with socks during break-in
It's been reported that the Halyard CVO has a break-in period of about a few days. During this initial phase, a wearer dissuades people from going sockless, as the featured kick can scrape the ankle, causing bruises. It "cut up my ankle," said he.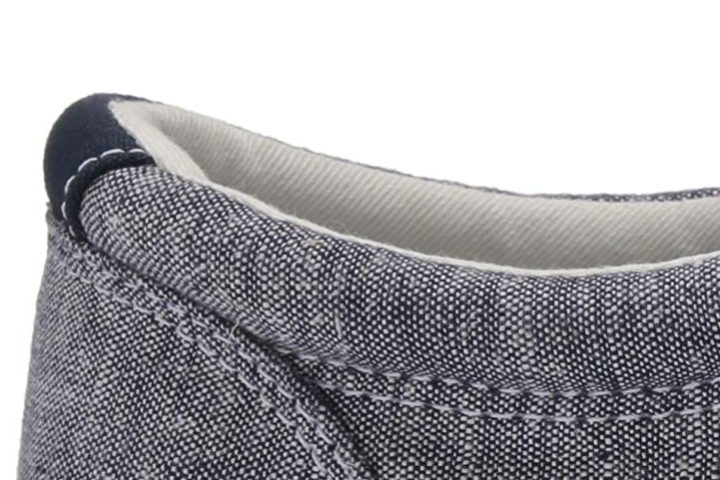 Sperry Halyard CVO equals dreamy fit
This handsome boat shoe from Sperry gives the foot a just-right fit. Remarks that back this statement are "good fit and feel" and "they have a nice relaxed fit."
Very convincing underfoot
With comments such as "they have excellent support" and "inner sole gives you amazing support," the Sperry Halyard CVO is the companion you need for standing all day. A non-professional reviewer stood for over 8 hours in it and went home with ache-free feet.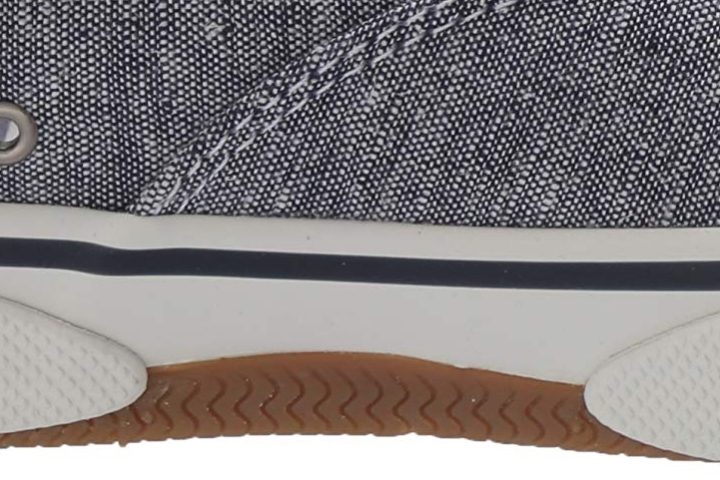 A wrinkle in time
One of the criticisms about the Halyard CVO has something to do with its upper developing wrinkles too soon. A New Yorker said that the shoe started to show wear in less than a month's use. It looked old and beaten, as if "it had been worn walking back and forth from Battery Park to Morningside Heights," said he.
The Halyard CVO knows no stuffiness
The true-to-size Sperry Halyard CVO has incredible breathability, and sneaker fans agree. One of them says that "his feet don't sweat in these like many others." Another individual says that the shoe in question is an "an asset to his summer wardrobe,"
Compare popularity
Interactive
Compare the popularity of another shoe to Sperry Halyard CVO: