The Kinetic RNEGD Conquest from Sorel is a winter boot with an incredibly fresh design. Its aesthetics are extraordinary, drawing attention from others and leaving them in awe. Its on-foot experience is fantastic, taking the comfort of a sneaker and adding a few features to make winters simply the best.
Pros
Sporty and stylish look
Gets bombarded with compliments
Surprisingly lightweight
Keeps feet warm and dry
Amazing ankle support
Comfortable off-the-box
Waterproof
Good for light hikes
Cons
Leather comes off
Not good for slippery surfaces
Pricey
Who should buy the Sorel Kinetic RNEGD Conquest
The Sorel Kinetic RNEGD Conquest is perfect for those who:
Are looking for a winter sneaker with stunning aesthetics
Love sneakerboots that feel great in both indoor and outdoor conditions
Want a boot that is instantly comfortable even for hiking.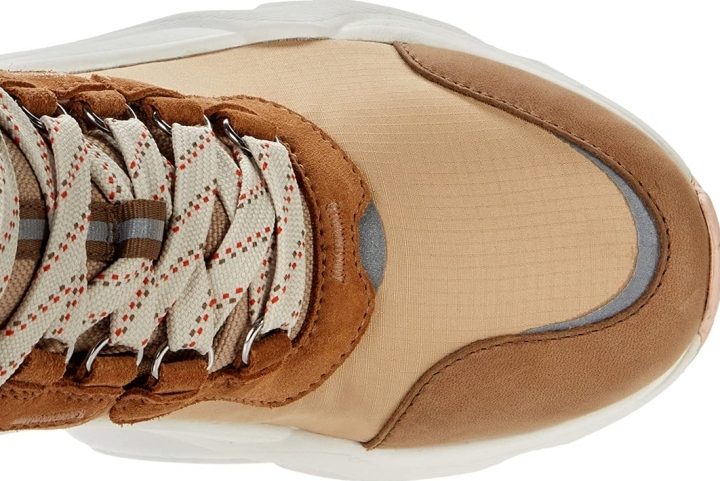 Who should not buy it
The Nike Manoa has a stylish look on winter boot that has a more durable construction. If you want something with great grip even on slippery surfaces, the Nike Air Presto Mid Utility can do that for you. The Merrell Moab Adventure Mid Waterproof is another winter boot that comes at a significantly lower price.
The Sorel Kinetic RNEGD Conquest: Dazzles with its uniqueness
Those who have bought and worn them love these sneakers for their sporty look with a very trendy-looking sole.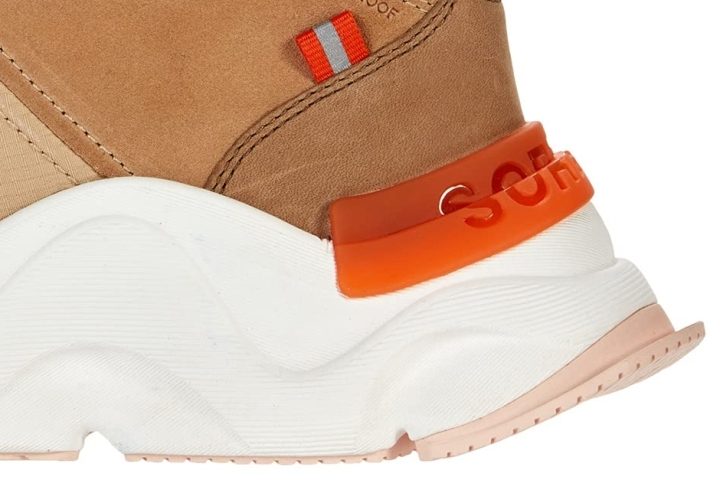 The design has been described by both wearers and onlookers as "stunning", and "striking", in the coolest sense. Several have received a ton of compliments for their unique look, with a fan even sharing that they have gotten compliments on them "basically every day."
The Sorel Kinetic RNEGD Conquest works wonders in winter
Wearers found a lot to love about it for chilly winter days. One of them praised them for keeping their feet "super warm but not too hot" while another said that they "prevent clammy feet, even during [their] wettest walks."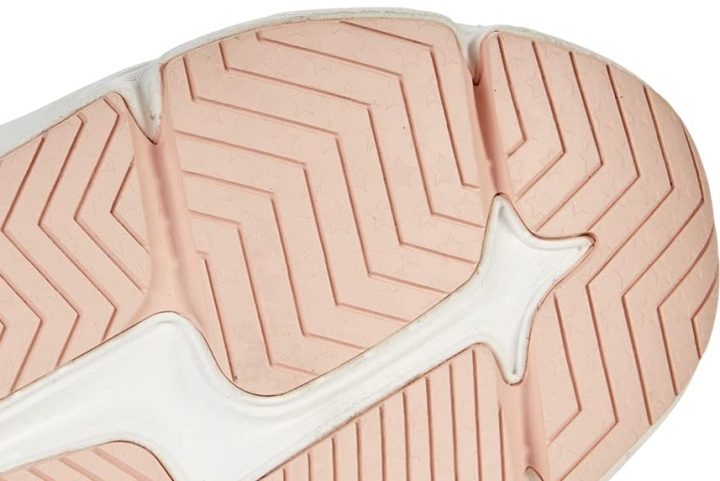 One person took them on a trip, saying that the boots "have seen mud, snow, ice and more, and they have performed amazingly well," but tempered expectations for long treks by saying that the traction is only good for hikes of the average user. Some others echoed this sentiment, wishing that the soles had more grip and that they didn't slip.
The Sorel Kinetic RNEGD Conquest weathers through everyday
Regular wearers love having this on their feet for everyday wear. One of them has compared their on-foot experience of the shoe to "walking on soft butter" while another says that "every step feels springy and supported."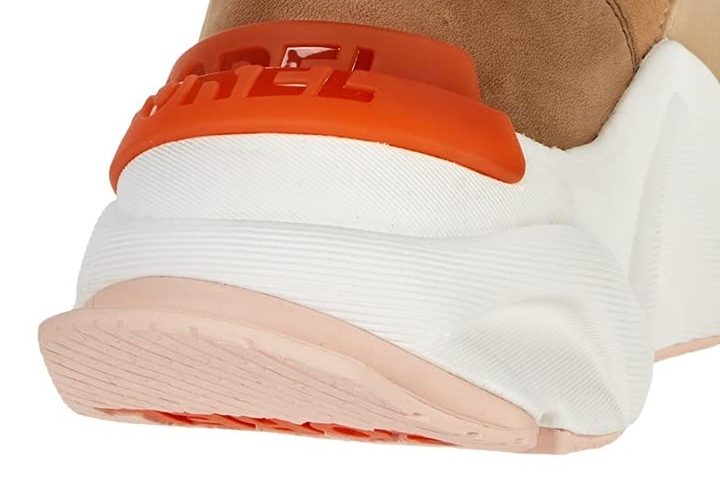 A tester mentions that they can walk for miles in them and their feet never hurt, saying that they even feel better than some of their running shoes. Others praise the shoe for being surprisingly lightweight compared to how they look.
The Sorel Kinetic RNEGD Conquest goes the extra mile for comfort
The sneaker was observed to be instantly comfortable for its wearers. A hiker wore them for the first time on their trip to Iceland and was very impressed, having "zero discomfort" and gaining "zero blisters" for the duration of their trip.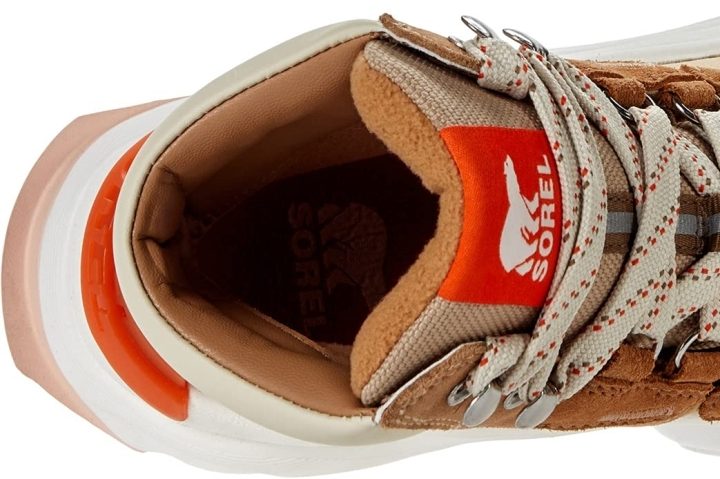 The ankle support of the boot has been nothing short of amazing to its wearers. A tester who shattered their bones said that they felt very secure because the shoe gave them the support they need while recovering. On the other end, a healthcare worker also loved the ankle support for being great for their 12-hour shifts.
The Sorel Kinetic RNEGD Conquest has an elongated heel
The boot's elongated heel has been a matter of contention for its reviewers. One person found it annoying to walk on, saying that they caught their heel on everything. Another found that it reduces the looks of the boot, saying that it is an eyesore and did not fit the other parts of the shoe which had great visuals.
Despite that, one reviewer said that it grew on them, actually feeling "very natural and supportive." Others also just pointed it out, but have no issues with it.
The Sorel Kinetic RNEGD Conquest's durability dips
Some wearers were disappointed with the boot's durability, encountering problems early on including:
The right toe guard coming off after four wears
Wearing within one month of getting them
Leather coming off after one wear.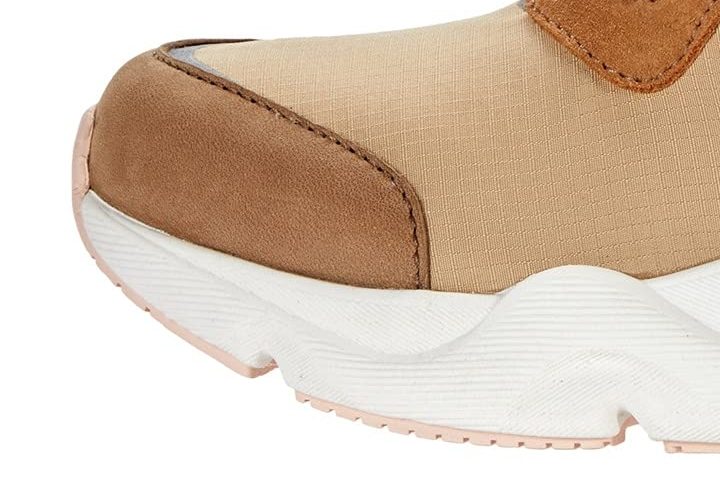 The Sorel Kinetic RNEGD Conquest is on the expensive side
The Sorel Kinetic RNEGD Conquest retails at $160 making it more expensive than the average Sorel sneaker at $145 and putting it on the upper end of sneaker price points.