Who should buy the Skechers Work: Squad SR
The Skechers Work: Squad SR might benefit you if:
A shoe with ample ventilation is what you prefer to keep your feet healthy and fresh all the time.
You are looking for a shoe that would last several months to avoid spending money on a new pair.
You are looking for a walking companion with an eye-catching design.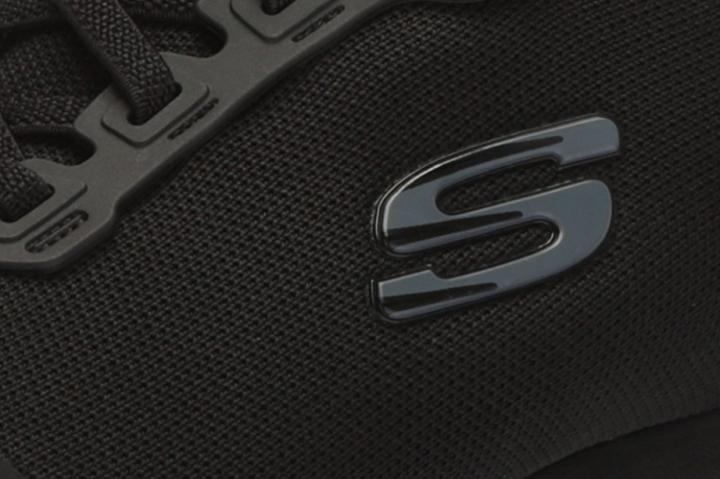 Who should not buy the Skechers Work: Squad SR
Wearers looking for a work shoe that can be worn with comfort out of the box might not get what you want from this pair. Wearers claim that the Skechers Work: Squad SR needs to be broken in because it was a bit stiff at first. Also, people prone to slippage will also not get impressed with the traction this shoe provides. Many are not happy with the outsole because it caused them painful falls. Lastly, a few users wished that the midsole of the Work: Squad SR was thick like the other models from Skechers. With all these being said, they might want to give other Skechers walking shoes a go.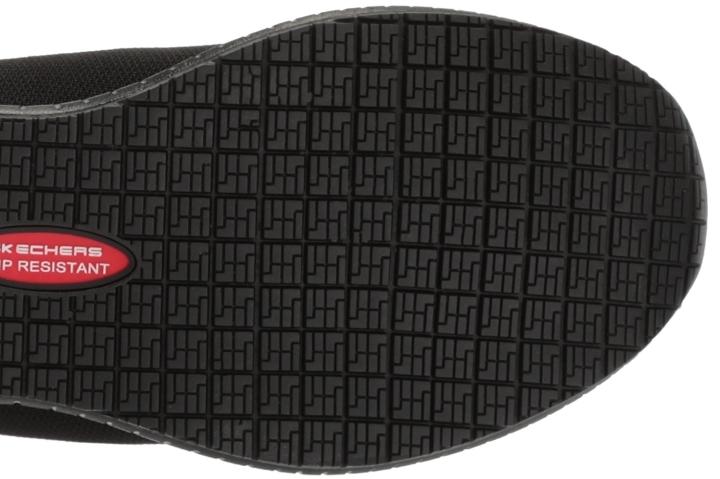 Comfort that lasts
Tons of owners sing praises for how comfortable the Skechers Work: Squad SR was for all-day wear.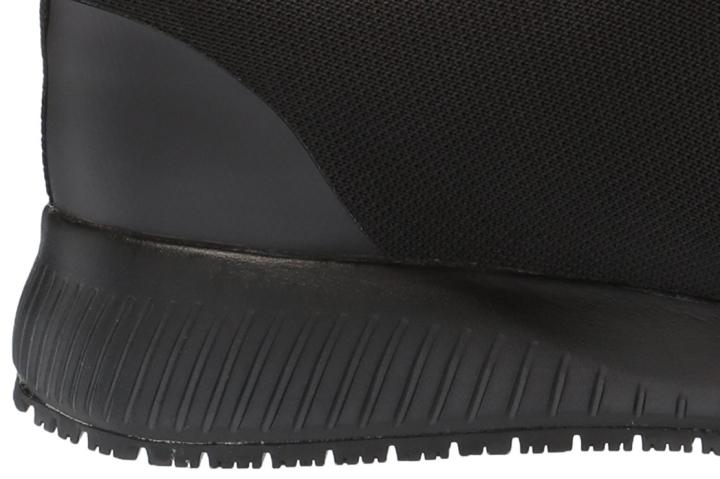 A wearer reported that wearing this shoe at work allows her to be on her feet for several hours while another owner claimed that her feet no longer hurt after a long shift the moment she purchased this shoe.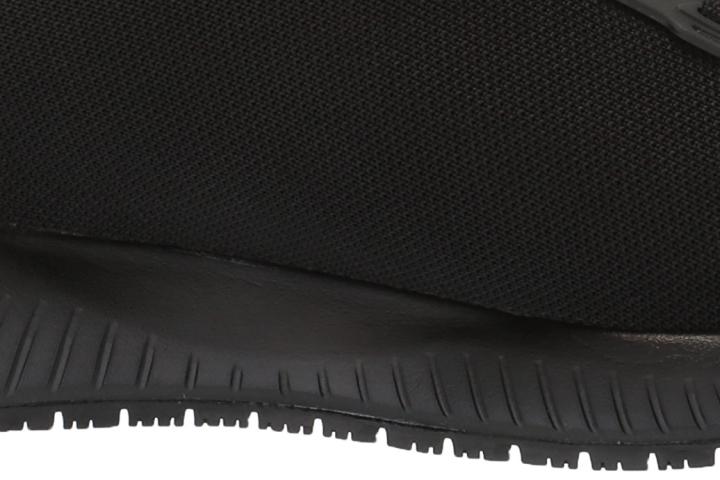 For a healthy foot environment
This mesh-top walking shoe offers adequate breathability to keep the wearer's feet fresh and cool.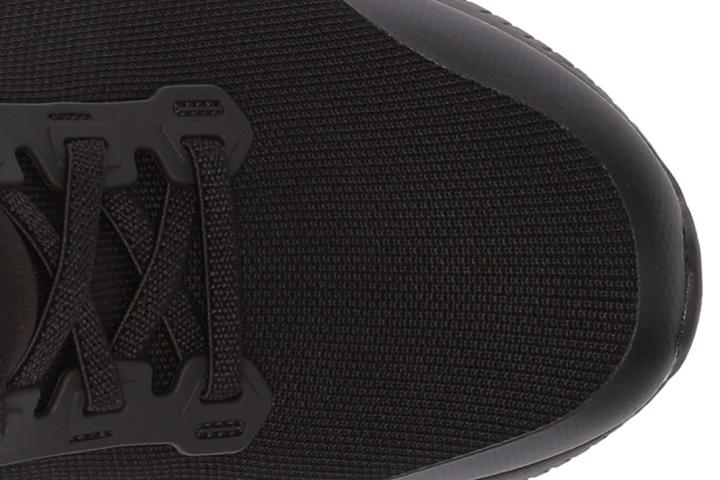 A pain-free experience
Those who suffer from foot, leg, and back pains claim that wearing this model eased their discomfort. However, it might not be so great for wearers who suffer from plantar fasciitis but adding an insole to bring in more support would do the trick as suggested by a satisfied owner.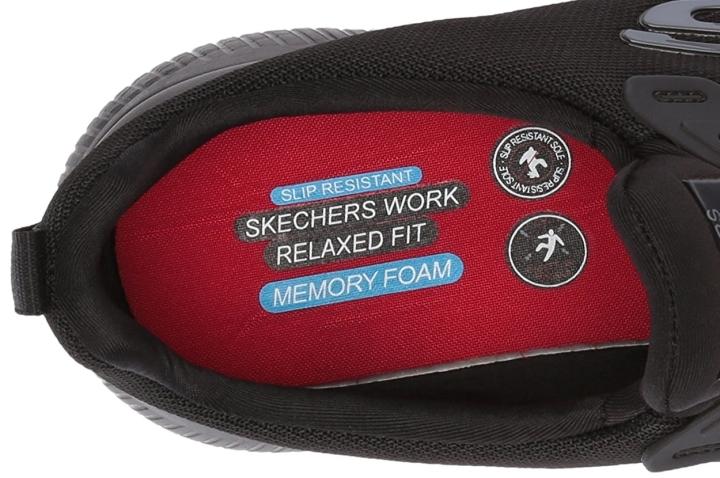 The durability of the Skechers Work: Squad SR
A lot of folks have stated that this trainer lasted more than 6 months of everyday use.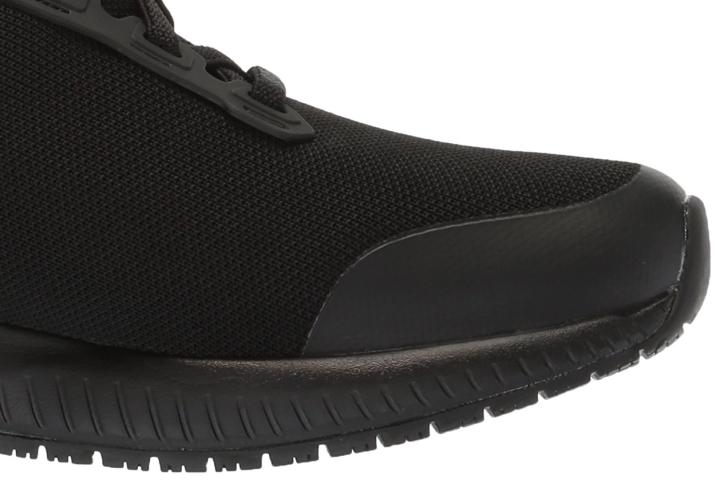 Quick on and off
Some might think that the Skechers Work: Squad SR has actual laces to lace up but they don't.
That said, plenty of reviewers enjoy its easy-to-slip-on design because it saves them time and energy wearing and removing the shoe.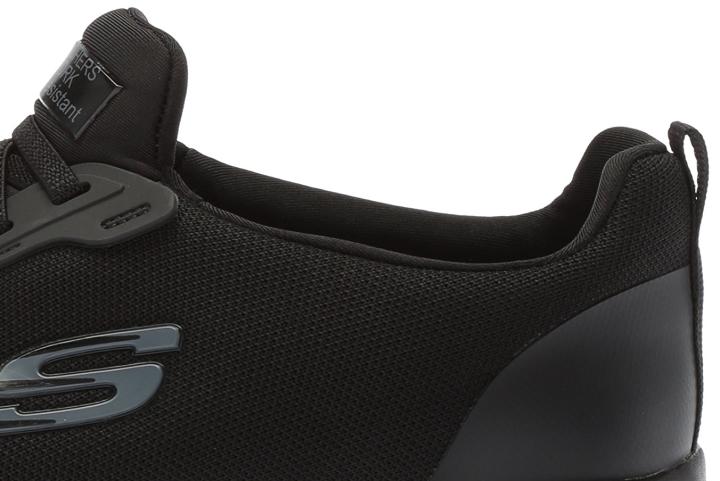 A beautiful creation
The Skechers Work: Squad SR does not only offer functionality but beauty as well. According to numerous shoppers, this work shoe is quite stylish. Skechers made a win with this pair when they combined comfort and style mentioned one reviewer.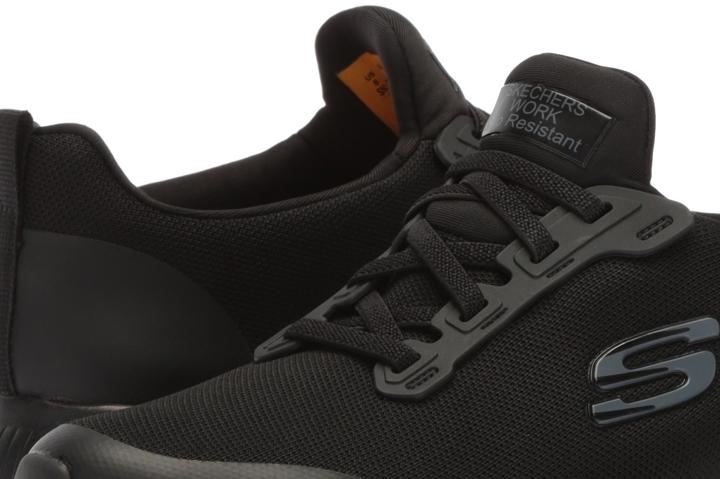 Compare popularity
Interactive
Compare the popularity of another shoe to Skechers Work: Squad SR: