The Skechers Vigor 2.0 - Serpentine was lauded by reviewers for its comfortable build, fashionable design, rich cushioning, true-to-size measurement, and affordability. Despite the vast number of commendations the shoe received from its wearers, Vigor 2.0 - Serpentine was also criticized for its inferior materials and uncomfortable construction. But in the end, the benefits the shoe can deliver overshadowed the flaws.
Pros
Fits as expected
Great stylish and athletic design
Comfy insole
Versatile
Good quality-price ratio
Cons
Smaller than usual
Substandard materials
Discomfort concerns
Fast insole compression
Who should buy the Skechers Vigor 2.0 - Serpentine
The Skechers Vigor 2.0 - Serpentine is an update to the Vigor 2.0 line that provides more stability to its wearers. It is a solid choice if:
You are after a shoe that provides good quality at an affordable price.
Your workout routine involves activities on various types of surfaces.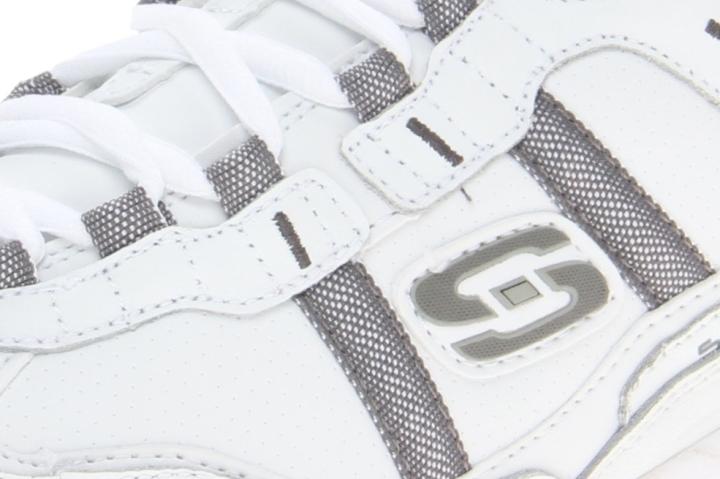 Updates to the Skechers Vigor 2.0 - Serpentine
The previous iteration utilizes a mostly mesh upper, the new model now sports an entirely smooth leather one. This material offers more support and protection to prevent wobbling.
The front and side panels have been microperforated that allows air to circulate throughout the foot chamber.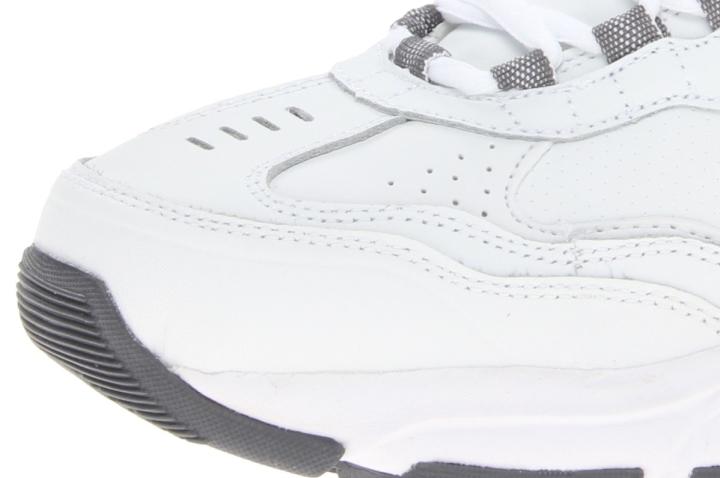 Multisurface outsole traction
A flexible rubber covers the entire bottom of the Skechers Vigor 2.0 - Serpentine. This compound boosts traction on various kinds of surfaces. It also delivers the flexibility that can keep up with dynamic workouts.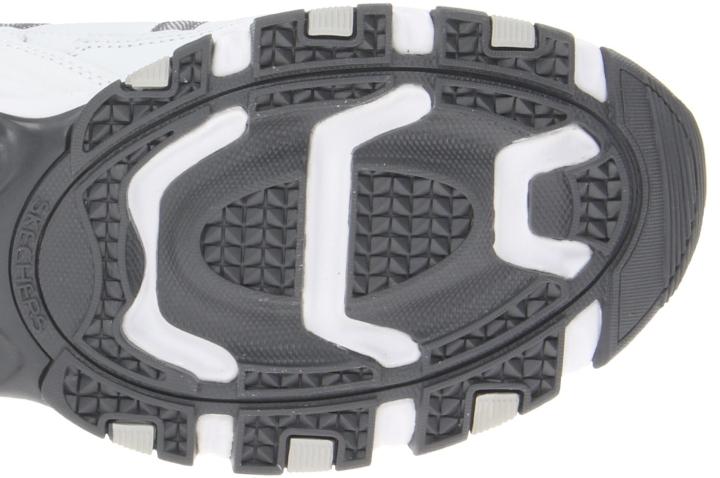 Generous insole cushioning
The insole of the Skechers Vigor 2.0 - Serpentine is topped with the Memory Foam that delivers plush cushioning. It molds to the crevices of the foot for a more personalized sensation.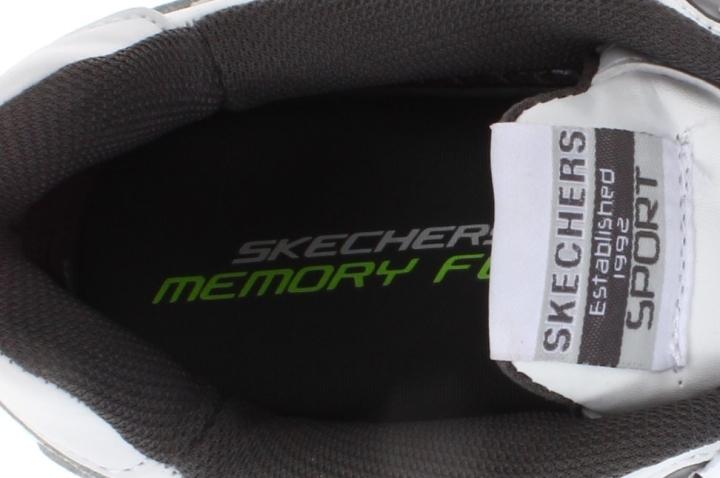 Shock-absorbent midsole
The model employs a shock-absorbing midsole that protects the foot against potential stress and injuries caused by heavy impact. It acts as a stable platform for the midfoot and the heel.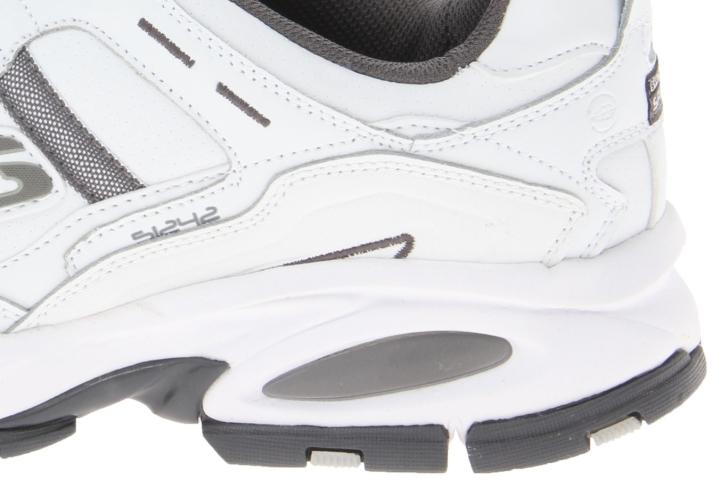 Anti-wobble upper
Smooth leather is wrapped around the topmost part of the Skechers Vigor 2.0 - Serpentine. This rigid textile supports the foot and thwarts wobbling. Due to the opaqueness of the material, the sides and the toe box have been microperforated for ventilation.
Textured synthetic overlays are sewn over key areas for protection against rips. It also improves the support of the shoe.
The Skechers Vigor 2.0 - Serpentine's lacing system
It employs a traditional lace-up closure for an adjustable fit. It contributes to the lateral support of the shoe as it creates makeshift sidewalls that steady the foot.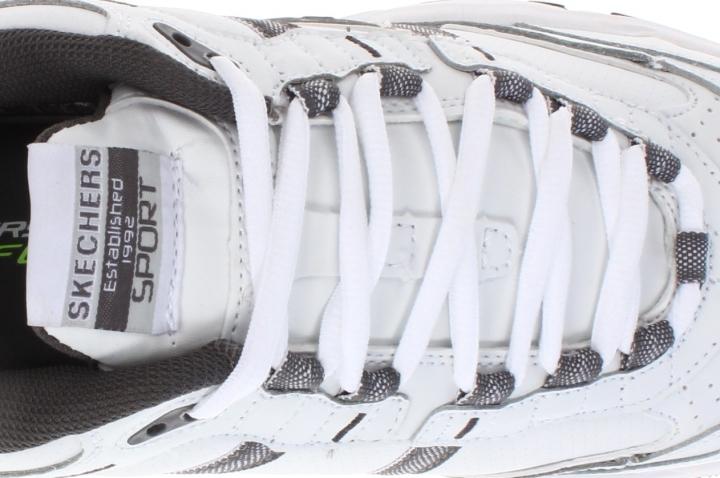 Irritation-free tongue and collar
The padded collar and tongue protect the skin against irritation. They also make the trainer have a more snug fit.