Sporting the Skech-Air Envoy from Skechers means traversing the trail with a whole lot of quickness minus that dreaded premature leg fatigue. It supercharges your every step, giving you a confidence spike no matter if the terrain is semi-rugged or well-maintained. And have we mentioned yet that it's both multi-use AND quite inexpensive? Yes!
Pros
Roof-busting comfort level
Zero break-in
Supportive arch
Stellar stickiness
Versatile performance
Great fit
Super affordable
Beautiful in real life
Cons
Gets untied easily
Lacks breathability
Who should buy the Skechers Skech-Air Envoy
The Skech-Air Envoy is a day hiking shoe that gives a burst of speed when you need it. Purchase it if:
You're looking for cheap hiking shoes that you can feel very comfy in on day one.
The terrain you often take on is moderately rocky with some mild slopes.
You wish to own just one shoe for work, outdoor leisure, and hiking.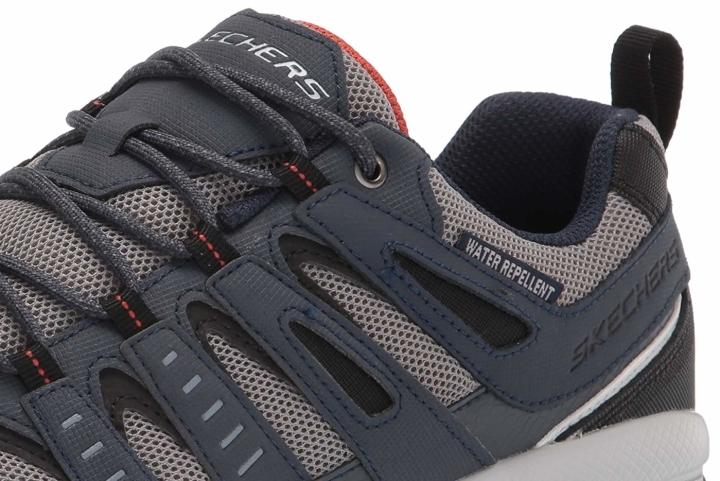 Who should not buy it
With no reported lacing issues, the Merrell Moab Speed is a fantastic alternative to the Skech-Air Envoy. You might also be better off wearing the Salomon Outbound Prism if you usually hike in warm conditions.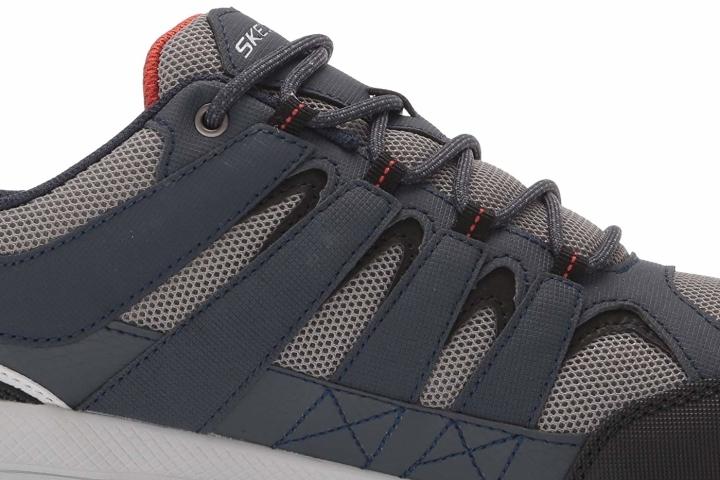 The immeasurable plushness of the Skech-Air Envoy
The featured shoe's comment basket is filled with raves about its high level of comfort. The following are but a few examples:
"Like walking on air."
"Super comfortable."
"These feel great on my feet."
That said, what sweetens the deal is its non-existent break-in period, according to numerous reviewers. Apparently, this shoe will "cradle your foot in comfort" (as one adventurer puts it) straight from the box.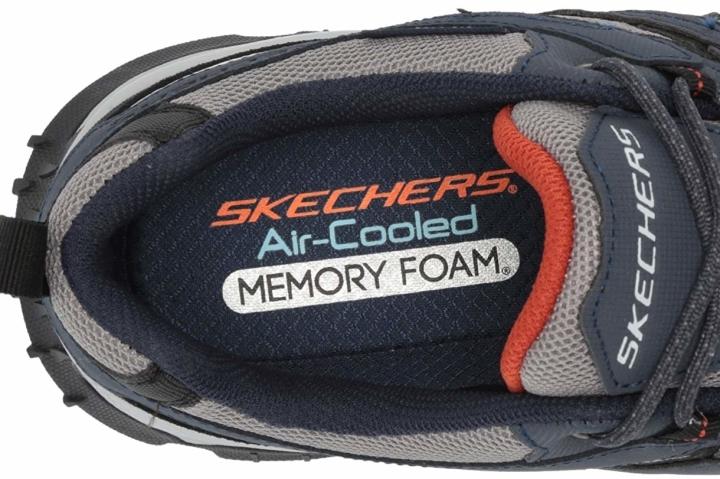 Armor for your arch
Among the Skech-Air Envoy's aces is its bracing design, particularly around the midfoot. "Mad arch support" and "crazy good arch support" are two of the best remarks about it.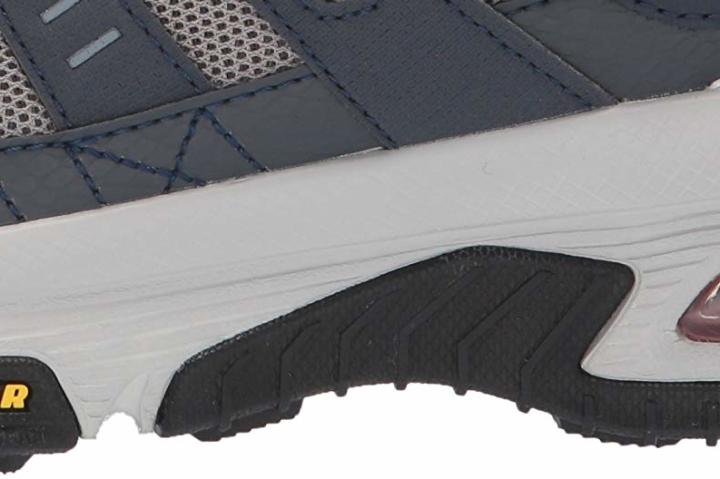 Tons of grip in the Skechers Skech-Air Envoy
Experienced trail-goers are impressed with the featured hiker's adhesive power. I "don't have to worry about slipping with these shoes," says an adventurer. Another one says that it provides "excellent grip when walking on hard surfaces."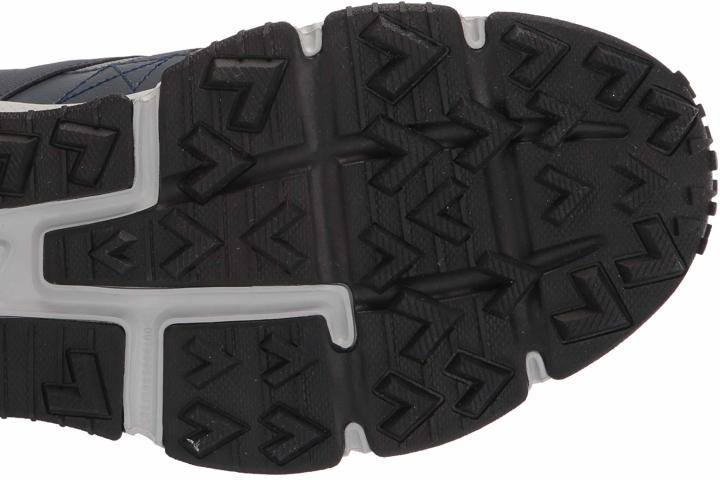 Wanted: More dependable laces
Many outdoorsy folks aren't impressed with the Skech-Air Envoy's laces. They say they get undone easily. Compounding the issue is their short length, making doing a double knot quite difficult.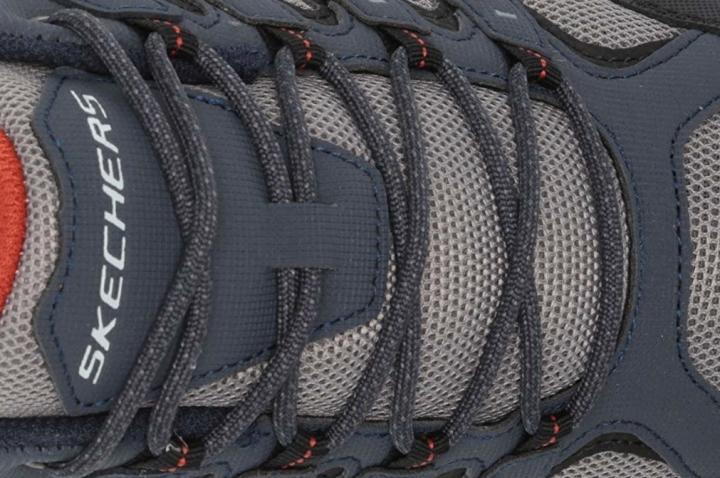 Spot-on fit in every pair
With comments like "perfect fit" and "these fit like an old friend," the Skechers Skech-Air Envoy is on the money fit-wise.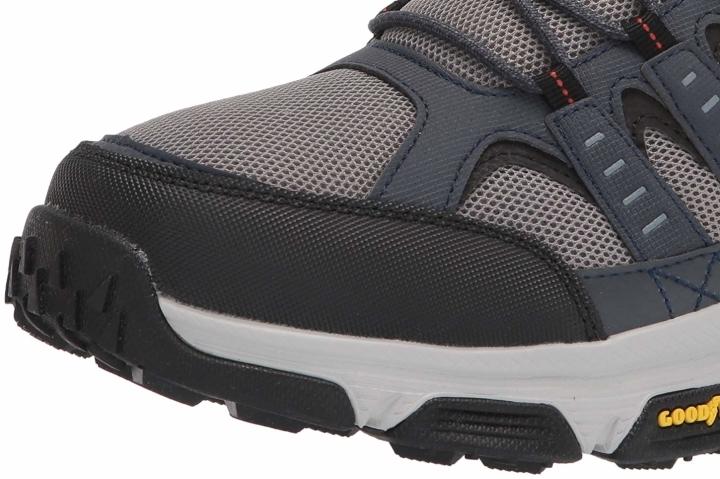 Skech-Air Envoy: More than just a hiker
The Skechers Skech-Air Envoy is quite versatile in terms of utility, and trail-goers agree. One of them says that it's "good for daily office use," while another says that it's "great as an everyday casual shoe."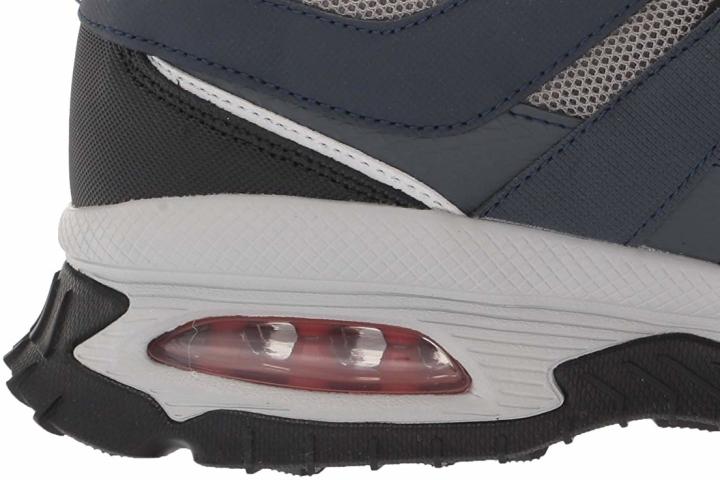 Attractive in more ways than one
This Skechers offering "looks better in person," says a verified purchaser. It's a trait that many deeply appreciate. But perhaps what's even more captivating is its very low asking price of $90. So, with this shoe, you're not just going to look your best; you'll also save some cash, which you may spend on other worthwhile stuff.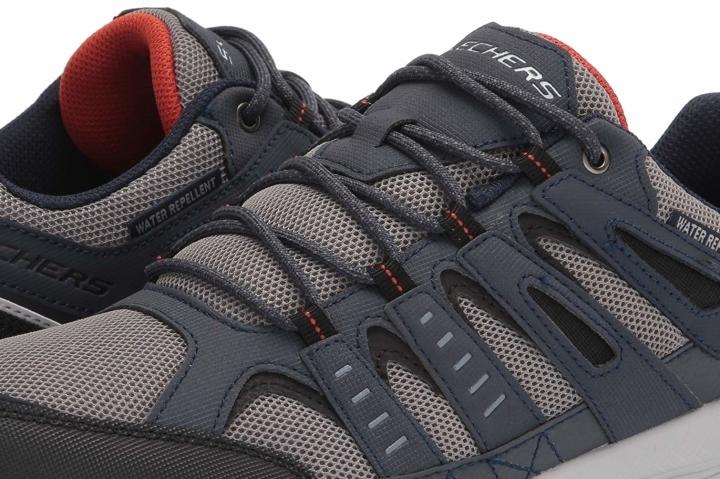 Not the most breathable
There are those who find the Skechers Skech-Air Envoy poorly ventilated. A non-professional reviewer says that their feet "are hot and sweaty all the time" in it.