Roadies-True Roots by Skechers is classic footwear infused with the brand's updated comfort that provides a hip and vintage vibe. Thanks to its stylish look, this stunner has received accolades from people around. It is also affordably priced, extremely comfortable, and can be for all ages.
Pros
Pocket-friendly
Supreme comfort
Compliment magnet
Extra laces provided
Awesome tread
Cute and stylish
For all ages
Cons
Tongue doesn't stay in place

No arch support
Who should buy the Skechers Roadies-True Roots
This lace-up casual Roadies is a good match for those who:
Want a cheap but comfortable sneaker
Prefer a classic, platform shoe
Are looking for a sneaker that is also for the golden agers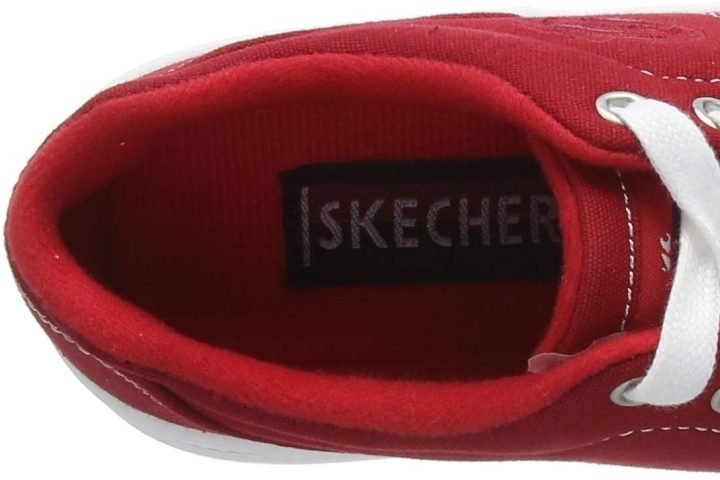 Who should NOT buy it
If you're looking for supportive footwear, then the Converse Chuck Taylor All Star Platform Low is a better choice. It has enough support and is extremely comfortable, too. If you are someone who doesn't want any hassle about the tongue, the Vans Sentry Old Skool is the answer. It also adds height and is super stylish.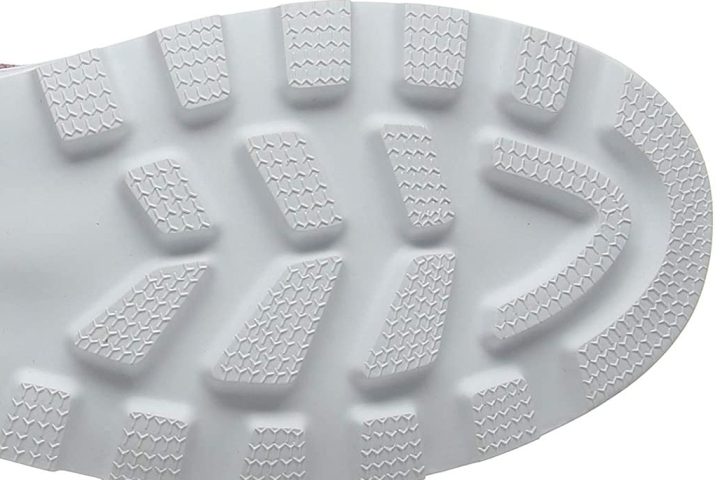 Skechers Roadies-True Roots: a shoe for all ages
Roadies-True Roots is definitely not just for the young ones but also for the young at heart. Several reviewers above the age of 60 adore this beauty. One said that she "loves the style of these shoes" and that "it goes well with [her] outfits." She even enjoys the compliments she got from her friends.
Roadies-True Roots comes with a freebie
A Skechers fan is thrilled that Roadies-True Roots comes with 2 sets of laces. "Since I like funky, I'm using both pairs of laces at the same time," she shared.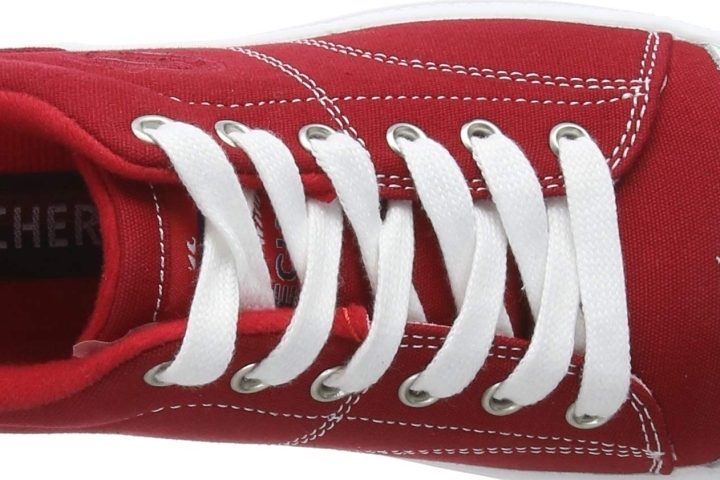 A winner in the category of comfort
No one can deny the coziness of the Skechers Roadies-True Roots as evidenced by the reviews:
"Dreamy comfort"

"The look of converse with the comfort of Skechers!"

"So comfortable that I can walk around in these shoes all day."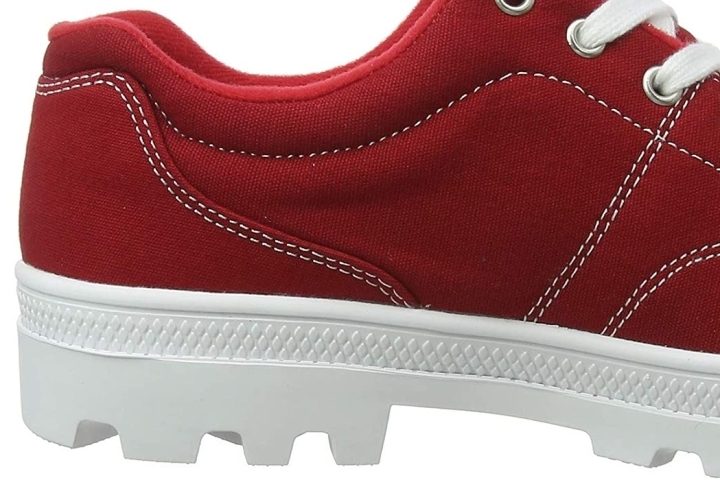 Roadies-True Roots by Skechers has an excellent tread
The flexible Roadies lug textured traction outsole of this footwear is a plus to most wearers. One of them commented that it has "excellent tread and shock absorption with every step."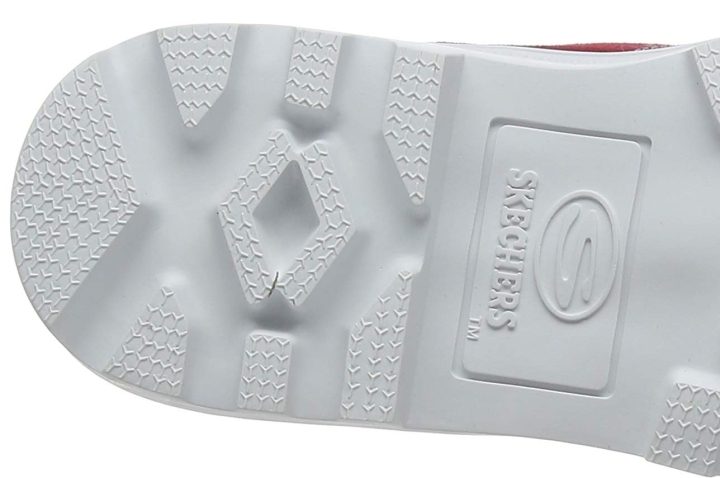 Where is the support?
Some buyers of the Skechers Roadies-True Roots claimed that it has no arch support. An unhappy user said that after wearing it for 15 to 30 minutes, "my feet feel like they're broken." Another said, "how I wish Skechers would put the arches back in shoes like they used to have."
Get noticed in these stylish sneakers
With its variety of colors and snazzy look, one can't help but notice the Roadies-True Roots by Skechers. A smitten sneaker fan said she loves the style of the shoes because it "adds a cute little flare to casual outfits." One more fan said, "they are like converse made for brat dolls and I love them."
Most consumers of this sneaker shared that people admired the looks of the Roadies-True Roots. "I get compliments on these shoes constantly," a fan revealed.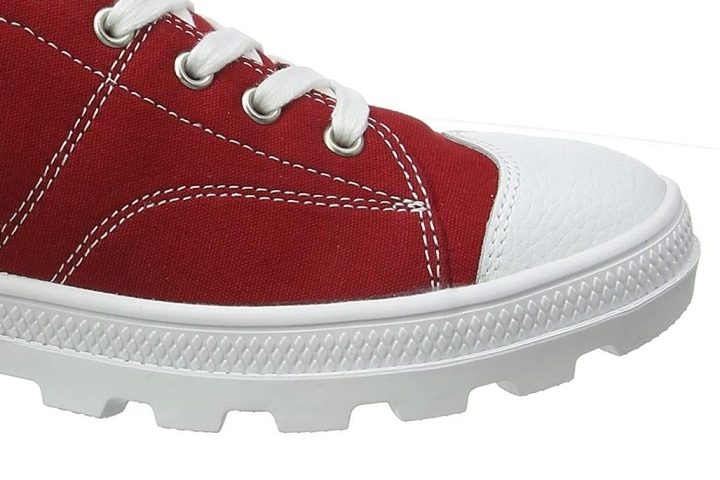 Tongue is unsteady
An unsatisfied user said that she loves the sneakers and the only negative thing she can say is that "there's no way to keep the tongue in place."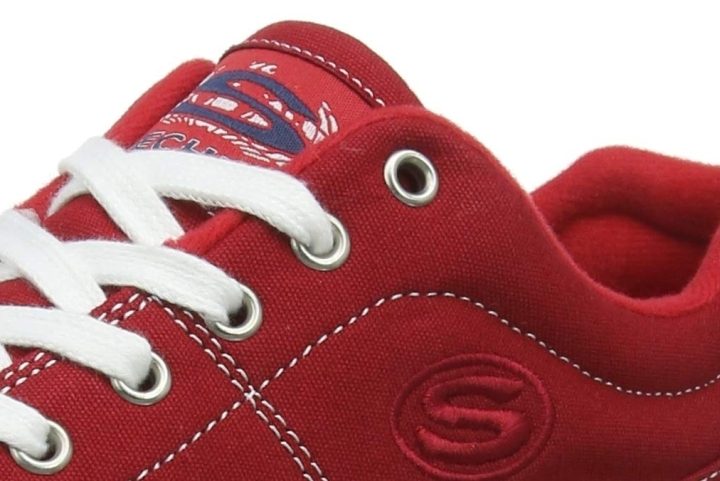 Easy on your wallet
With its retail price of $60, you can't blame a fan when she said "at this price, I purchased every color." An average low-top, casual sneaker retails at $120.