Props to this heckin' labor-saving sneaker! Skechers Respected-Loleto empowers everybody to go out and have fun during dainty trips because of its slip-on feature. With just an easy slide of the foot, there is more time to enjoy the time outside and less squatting down to tie laces. What's even more delightful is it gives off a glorious feeling to the foot, even after being on for hours.
Pros
Excellent on-foot feeling
Soft and supportive insole
Wide-feet friendly
All-around sneaker
No more lace-tying
Perfect for walks
Lightweight
Attracts repeat buyers
Cons
A little tight on top of the foot
Non-adjustable fit
A tad high price point
Who should buy the Skechers Respected - Loleto
This casual sneaker is a must-buy for:
People who like to encounter an over-the-moon in-shoe pleasure
Those looking for the ultimate all-around sneaker from Skechers
Sneakerheads who don't mind being hooked to this slip-on sneaker.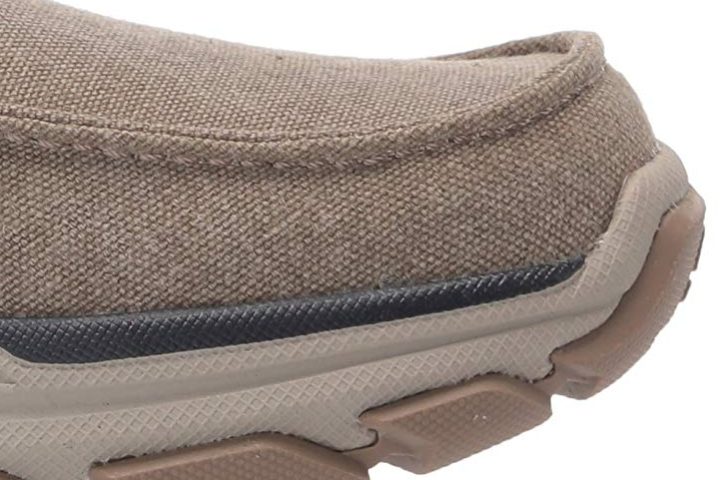 Who should not buy it
Respected-Loleto is a bit tight-fitting around the insteps, so if you want a generally wide sneaker, go for Skechers Depth Charge 2.0. On the other hand, if you prefer a pair with an adjustable fit, check out the Skechers Solar Fuse.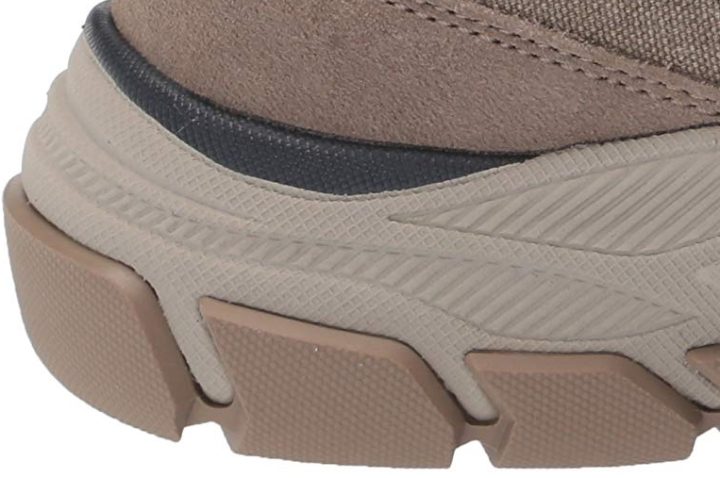 Skechers Respected - Loleto's laces: Decorative, not functional
Accommodates wide feet? Yes. High-insteps friendly? Nope! Even though this sneaker's toe box apparently "leaves you with more than enough room," it is still a bit tight at the instep. Another issue was its laces couldn't be utilized to adjust the fit to the reviewers' preferences because it is nonfunctional.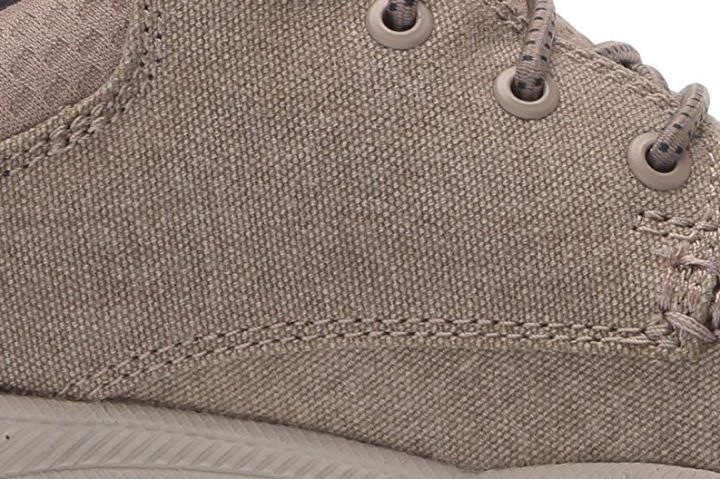 Hands down, comfortable
Probably, the best way to demonstrate this sneaker's comfort capacity is with reviewers coming back for more pairs. According to a fan with feet issues, "these make walking comfortable again." The pair is incredibly comfy, making another remark: "I would never not have this shoe in my closet."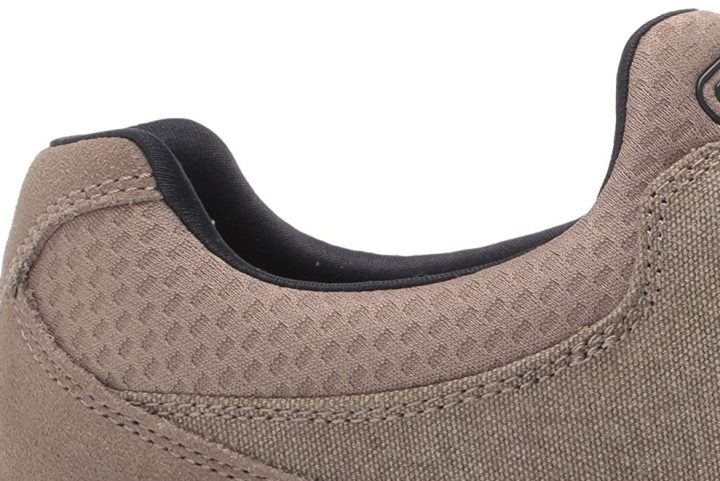 Since this sneaker was reported by users to be "well-cushioned in the heel and ball, with just-right arch support," many enjoyed walking and standing for hours without feeling fatigued. One even used it on concrete floors but remained satisfied with the on-foot feeling. An admittedly large guy also declared the support and comfort "spot on."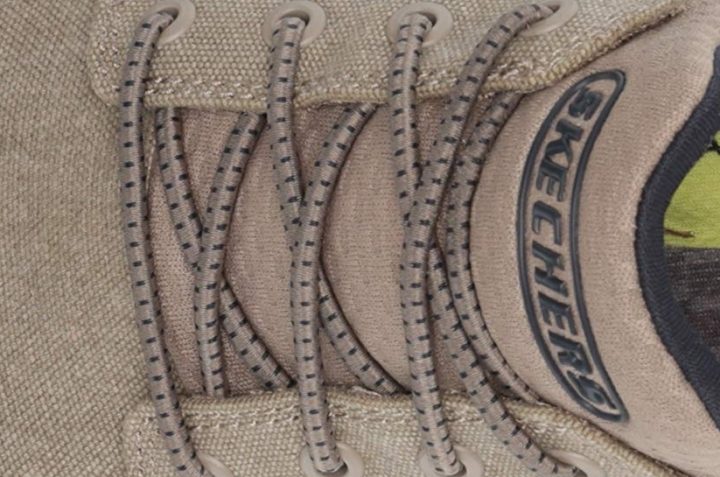 The ultimate constant
Respected-Loleto was hailed as an "all-around casual shoe" because of how easy it is on the tootsies. It is used regularly by sneakerheads, especially during walks. Some comments were, "they ensure walking to be a comfortable experience" and "like wearing a well-made pair of slippers."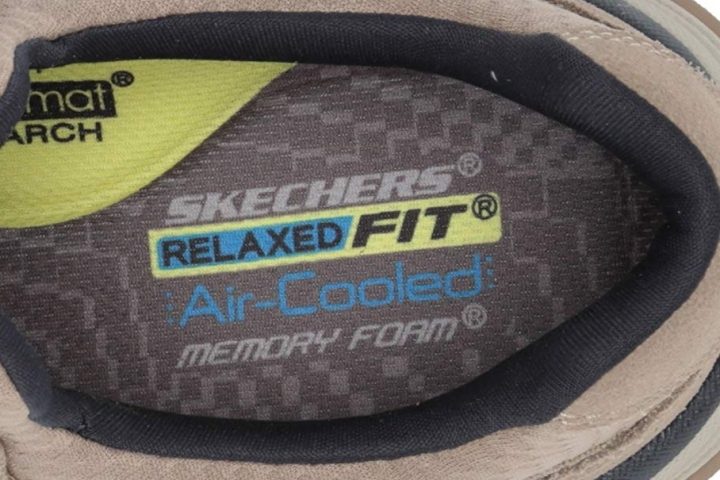 Floaty feelin'
Sneakerheads shared the same opinion as the one saying Respected-Loleto is "light as a feather." For them, its lightweight build was a big bonus that contributed to the overall comfort experience.
Goodies for the oldies
"Slip-on convenience for those on the go and older folks" is a remark that many would likely agree with, as they loved the easy on-and-off feature of this sneaker.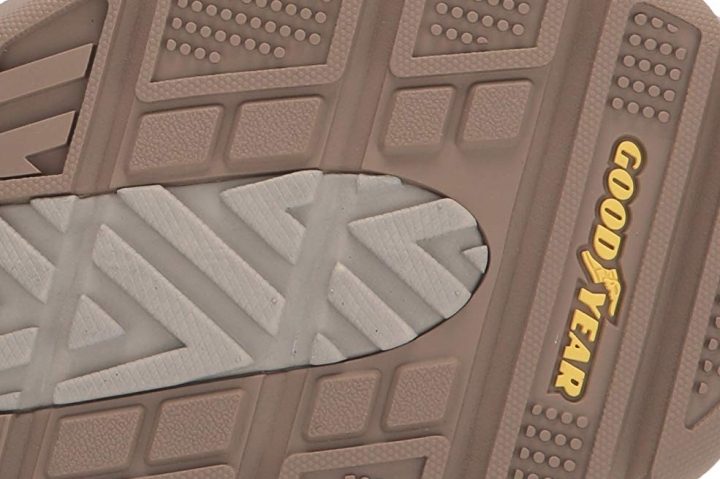 Could be easier on the pocket
Although it was evident that many fans (especially those already on their 2nd, 3rd, or nth pair) found this sneaker worth the price, some wished to see Respected-Loleto at a lower price point. When put side by side with the average cost of Skechers casual sneakers, it was revealed that Loleto is 22% pricier.