Who should buy the Skechers GOwalk 5-Trendy
With the comfort it provides through its soft cushioning and lightweight materials, the Skechers GOwalk 5-Trendy is a solid choice if:
A shoe pleasant to wear for work, traveling, and hanging out is what you are after.
Daily errands require that you'd be on your feet several hours that footwear with lasting comfiness is what you need.
You are looking for a shoe that could keep your feet cool and dry.
Traction and stability
The outsole of the Skechers GOwalk 5 - Trendy is made from dual-density foam. It can adapt to uneven surfaces while also being able to withstand walking on rough surfaces.
The visible buttons that are strategically placed under the heel and the forefoot deliver adaptive cushioning. These are springy elements that make walking on uneven ground, not an issue.
Sustained footbed comfort
Walk around the block or the streets of Europe with no worries as the GOwalk 5 - Trendy has several cushioning features that actually protect against impact keeps the foot supported.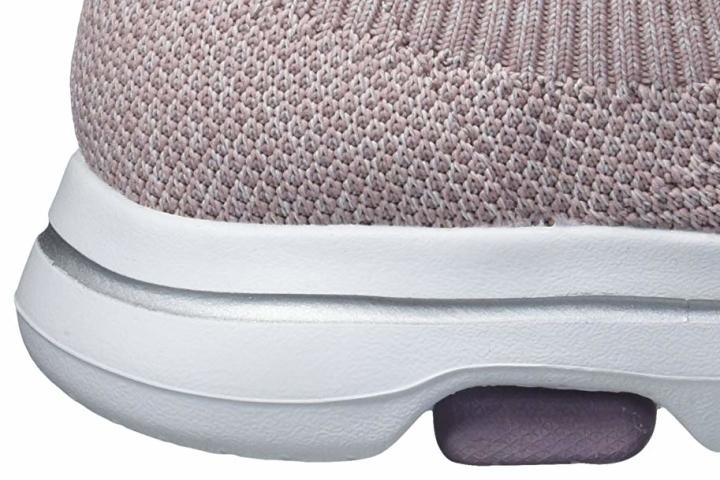 The Ultra Go is a full-length cushioning unit that lessens the impact that travels from the foot to the joints of the lower extremities. It ensures that no matter how far you walk, you will not experience any foot, leg, or knee discomfort.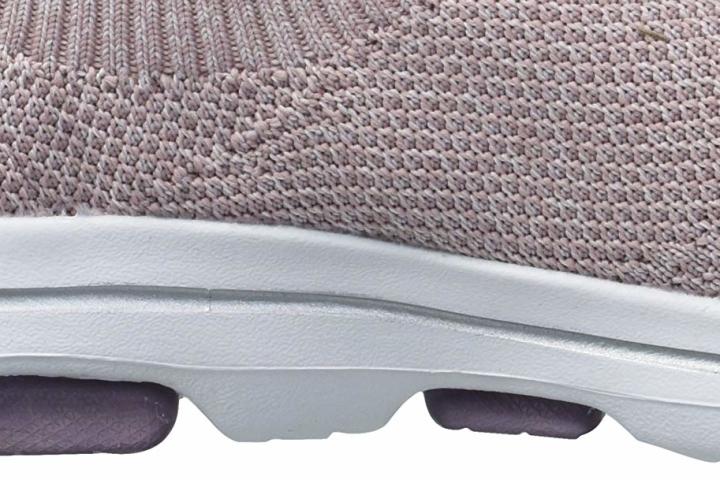 Hygienic and anti-slippage
The Air Cooled Goga Mat insole provides maximum underfoot coverage that prevents in-shoe slippage. It is also breathable, and it makes sure your feet will stay fresh as you go on your travels.
Easy-to-wear style
The Skechers GOwalk 5 - Trendy features a slip-on upper. The ribbed collar allows it to stretch when the foot slips in or out. Meanwhile, the fabric tab at the back will enable users to pull the shoe up and prevents the panel from collapsing.
The Skechers GOwalk 5-Trendy's upper
The upper is made from a flat knit fabric. It has a stretch-fit characteristic that allows it to accommodate different foot volumes and the foot's in-and-out movement. It fits like a sock when the foot is settled inside.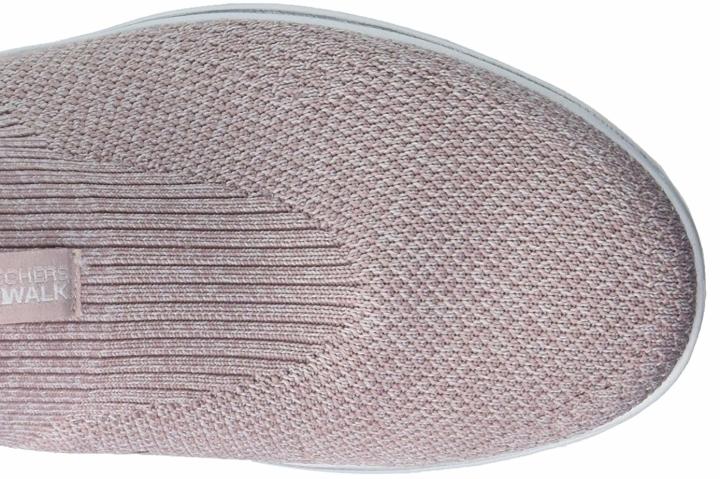 The heel features extra padding. It prevents chafing at the back to keep the wearer comfortable during long periods of wear.
Compare popularity
Interactive
Compare the popularity of another shoe to Skechers GOwalk 5 - Trendy: