Who should buy the Skechers GOwalk 5 - Miracle
The Skechers GOwalk 5 - Miracle might suit you well if:
You are looking for a shoe breathable enough to keep your feet cool and fresh.
You love wearing shoes that take less effort to pair with different outfits.
A walking companion that could prevent slippage is what you are after.
A shoe that saves time to tidy up is what you need.
Who should not buy the Skechers GOwalk 5 - Miracle
Folks especially with foot conditions might not be satisfied with the underfoot support the GOwalk 5 - Miracle provides. Some owners are somewhat disappointed at the lack of arch support of this Skechers pair. Also, it will not appeal to those in search of a shoe that offers a painless experience. A few wearers reported that its fit produces pressure that causes foot pains. They are better off with the Skechers GOwalk Evolution Ultra.
Comfy right away
Many purchasers say that in terms of comfort, this model is on par with their favorite walking shoes from Skechers. Also, the shoe can be enjoyed straight out of the box as it does not require any break-in periods.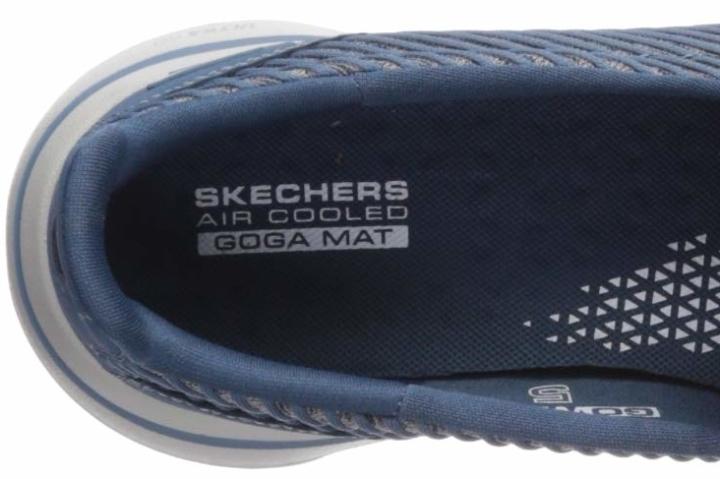 Well-cushioned platform
Walking shoe enthusiasts applauded the GOwalk 5 - Miracle for its plush cushioning that offers a bouncy experience every stride they make. The sole unit of the shoe reduces the chance of getting foot fatigue and tensions.
The breathability of Skechers GOwalk 5 - Miracle
According to most wearers, the shoe offers ample breathability. Its mesh upper allows adequate airflow and provides the wearer with a healthy foot environment.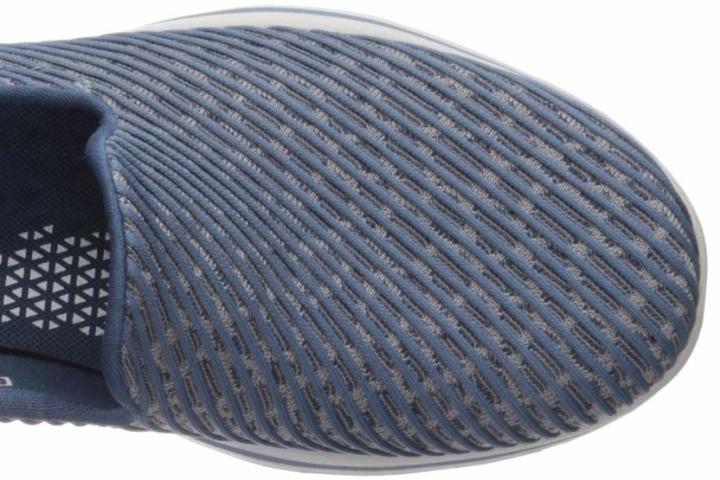 Mix and match champion
The style of this pair can be matched with various casual outfits, as noted by several buyers. Its quiet silhouette and uncluttered upper make the Skechers GOwalk 5 - Miracle a mix and match champion.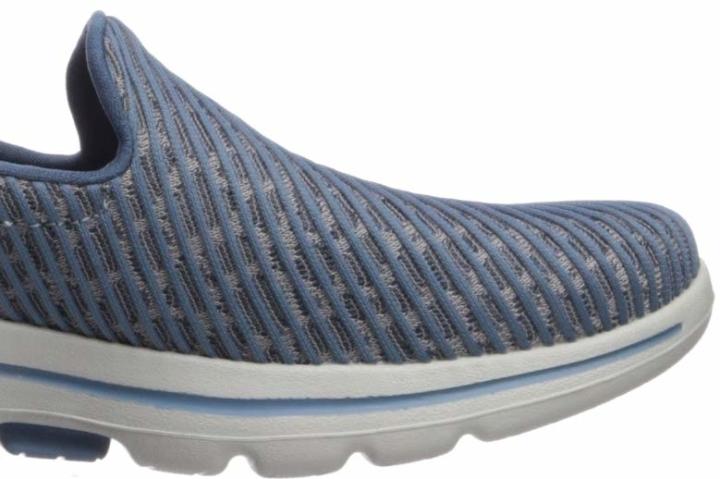 Toss, wash, and dry
This pair is easy to maintain as it can be cleaned in a washing machine without ruining its looks. Its easy upkeep allows owners to conserve time and effort.
Quick to wear and remove
The slip-on construction of the GOwalk 5 - Miracle makes it very easy to put the shoe on and take it off making it an ideal companion for busy people.
Excellent airiness
Thanks to its mesh fabric and rubber sole unit, the Skechers walker feels light on the foot, says a few testers.
Biting the cobblestone well
The Skechers GOwalk 5 - Miracle's received no complaints with the amount of the outsole grip it provides. It holds particularly well on cobblestone surfaces.
Compare popularity
Interactive
No popularity data available for this shoe at the moment.