When it comes to comfort, the Skechers Flex Advantage 3.0 - Stally has been excellent, as many reviewers would testify. Enthusiasts also commended its lightweight nature and durability. While most appreciate its true-to-size fit and width, some pointed out its inconsistencies. But despite the complaints, the comfort and support the shoe offers placed it on the list of recommendable pairs among wearers.
Pros
Comfortable for long periods
Appealing design
True to size and width
Great durability
Lightweight
Cons
Size and width inconsistencies
Lacks arch support
Unaccomodating to orthotics
Who should buy the Skechers Flex Advantage 3.0 - Stally
The Flex Advantage 3.0 - Stally from Skechers is a solid option if:
Your day-to-day activities involve a lot of standing and walking over extended periods.
You are into high-impact exercise.
You prefer lightweight and flexible trainers.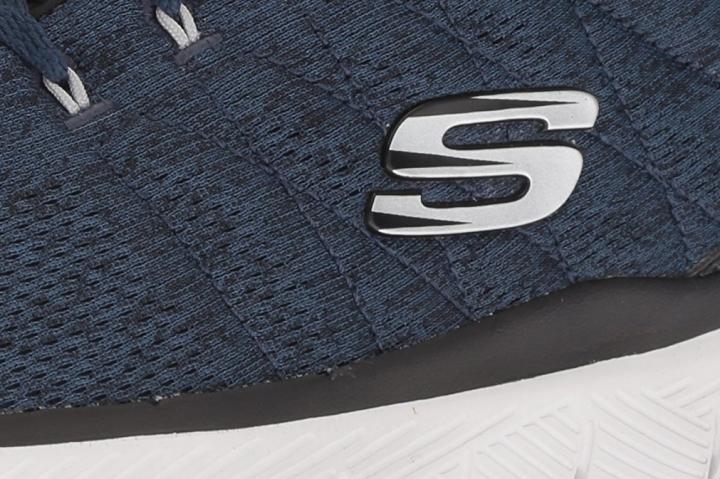 Enhanced outsole flexibility
The central portion of the outsole is an extension of the foam midsole unit. Such a design helps in reducing the weight of the trainer and makes the platform more pliable. The pattern on the foam features multiple knobs and flex grooves that also contribute to the flexibility of the unit.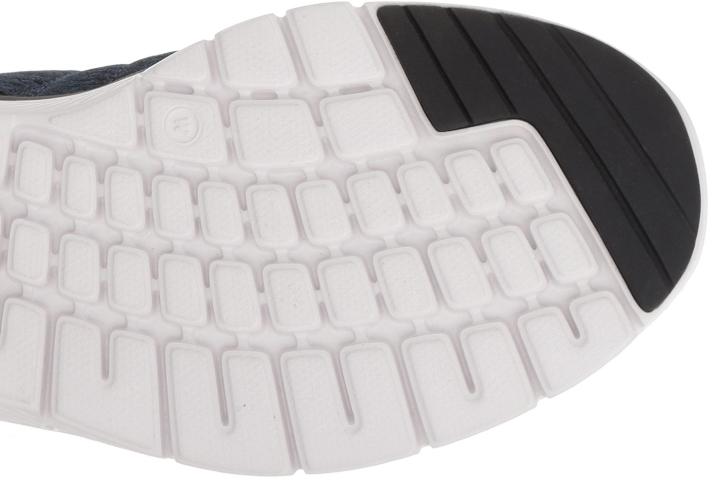 Rubber compounds are added at the heel and the forefoot sections. They enhance protection of these high-wear areas while adding the necessary grip for training activities.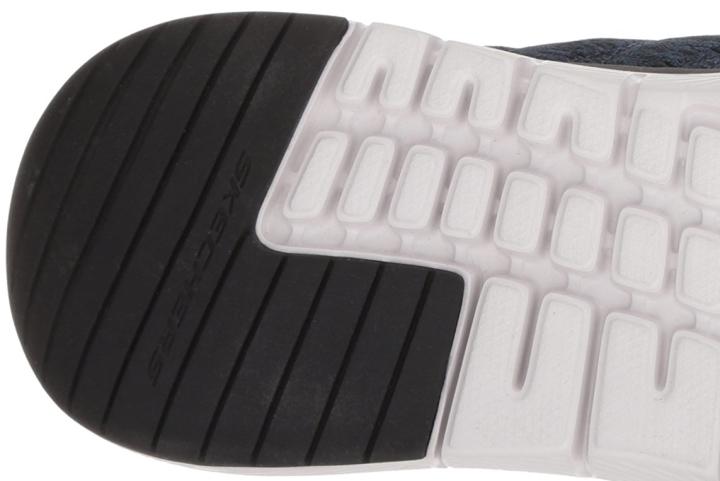 The Skechers Flex Advantage 3.0 - Stally's midsole
The Flex Advantage 3.0 - Stally employs the brand's proprietary foam compound called FlexSole as its core cushioning unit. Lightweight, flexible, and responsive, it accommodates a variety of movements that the foot performs throughout the workout session. It also attenuates shock during high-impact exercises.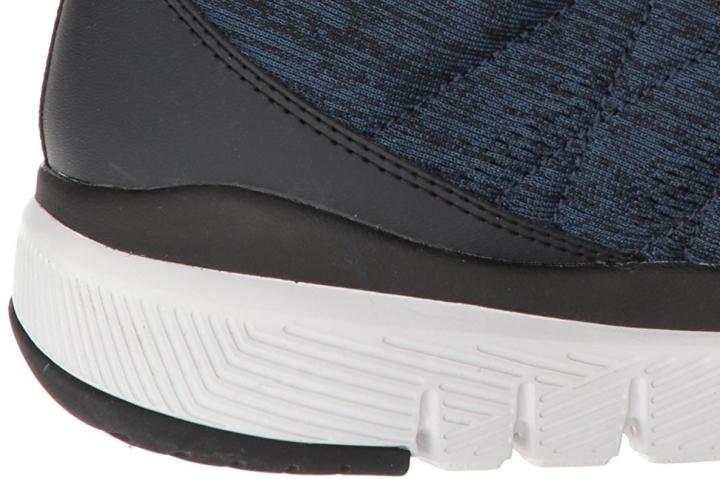 Extra underfoot comfort
The Air Cooled Memory Foam insert complements the FlexSole by giving extra underfoot padding. It also allows air into the foot chamber, preventing the heat and odor from building up.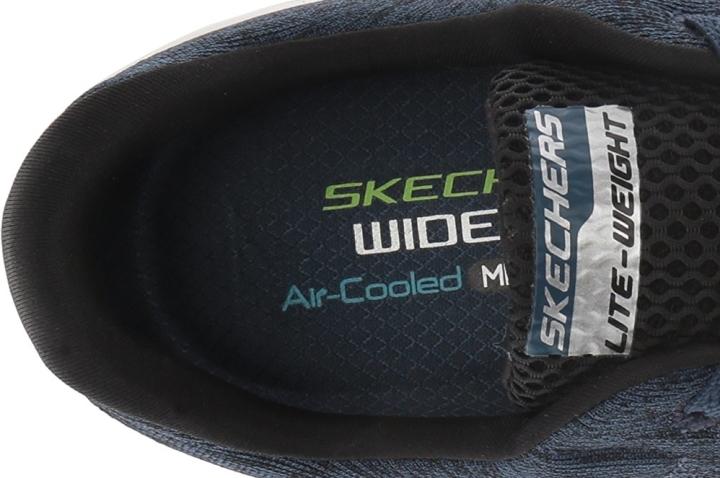 Breathable upper
The pair of Skechers workout shoes employs the Skech Knit Mesh that delivers breathable support in the upper unit. This woven fabric has bigger ventilation pores in the forefoot that keeps the inside aerated. It is more tightly-woven in the midfoot and the rearfoot that holds the foot firmly.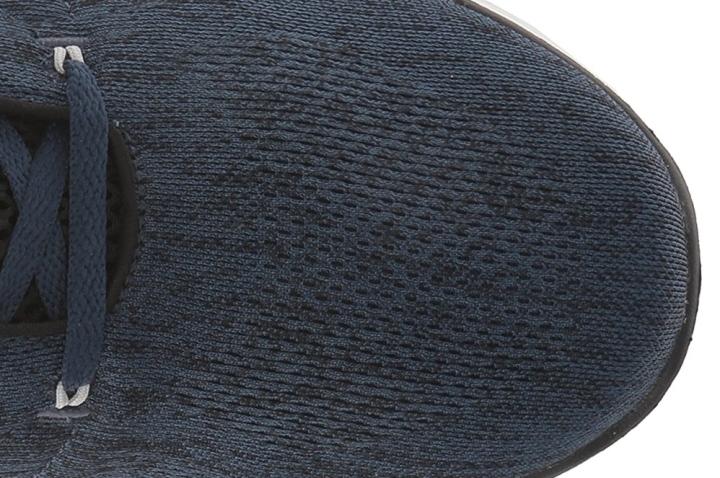 Snug lacing system
Lateral support is ensured by the stretchy cords on both sides of the shoe. They are intertwined with the lacing system by forming extra eyelets. As the laces are tightened, the cords become taut as well and pull the quarters of the trainer closer together.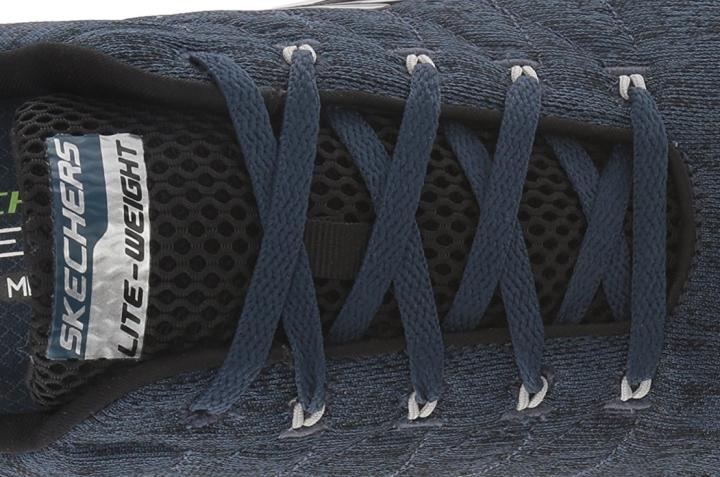 The Skechers Flex Advantage 3.0 - Stally's rearfoot section
The steadiness of the foot is further secured by a synthetic overlay on the heel.
The tongue and collar are padded that keeps the wearer comfortable throughout the ride. The tongue features open mesh which grants added breathability. It also has a fabric loop for the laces to run through and prevent the tongue from sliding.