Who should buy the Skechers Arch Fit - Citi Drive
Definitely try this walking shoe from Skechers if:
you suffer from flat feet, overpronation, plantar fasciitis, or other problems with feet or legs; the podiatrist-designed Arch Fit platform delivers all the necessary support
you need a clean, more formal-looking shoe in pure black or white for work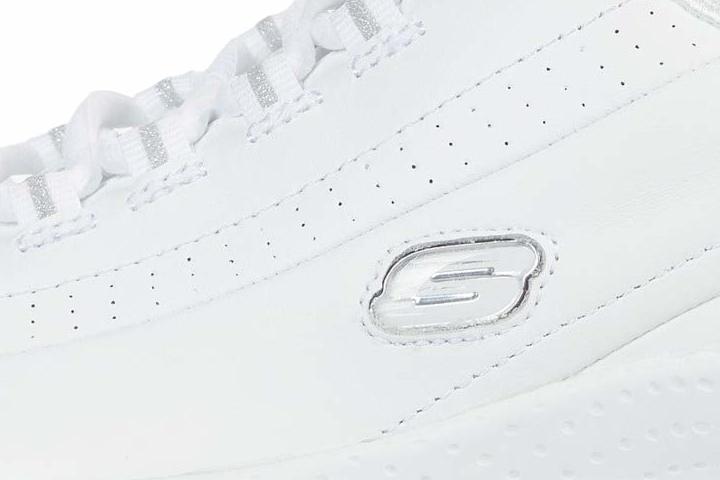 Who should not buy the shoe
If synthetic leather and monochromatic colors aren't very appealing to you, there is plenty of other Skechers Arch Fit iterations available.
For example, the Big Appeal has a mesh upper and is offered in five colorways. The Paradyme features a cozy knit upper and at least five colorways. And if you would like to consider a slip-on, there is the Arch Fit - Iconic.
Support approved by the podiatrists and people with foot conditions
An overwhelming amount of feedback came from the people who struggle with pain and discomfort associated with various foot conditions. Some of them actually found out about Skechers Arch Fit from their podiatrists and chiropractors.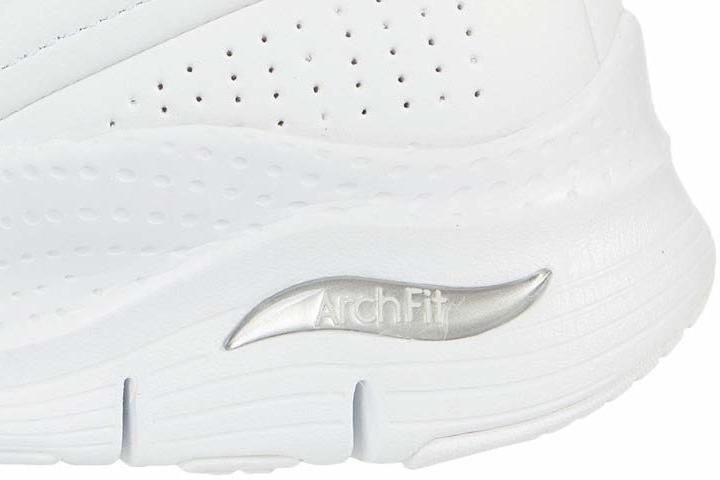 The shoe has been extensively praised and highly recommended by people with the following problems:
flat feet
overpronation
plantar fasciitis
heel spur
tendonitis
rebuilt ankle
neuropathy
post-surgery
arthritis
etc.
Thanks to the shoe's supportive platform, the wearers were able to enjoy a pain-free or at least less painful walking experience. One reviewer says that "the arch support is out of this world," another one reports having "no soreness whatsoever," and one more person "avoided the shot and surgery" by wearing the Citi Drive!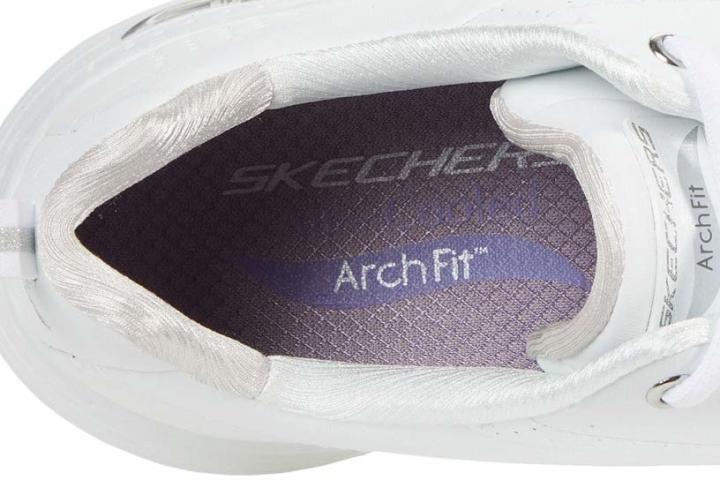 It is also helpful that the shoe's insole is easily removable making it orthotic-friendly. However, a good number of people claim that they could comfortably wear the shoe without their prescribed orthotics, and they say this tells a lot about the ergonomics and research involved in it.
The Arch Fit - Citi Drive keeps you comfortable for miles and hours
"Feels like a dream" and "like they were made for my feet," are some of the comments coming from the shoe's happy wearers. If you've been after a shoe that would remain comfortable for up to 12 hours, based on the general users' feedback, you need to search no more.
A lot of people who spend anywhere from 7 to 16 hours walking or standing, for work or for chores, adore the Arch Fit - Citi Drive. They agree that the best part is that their feet don't feel tired or sore afterward either.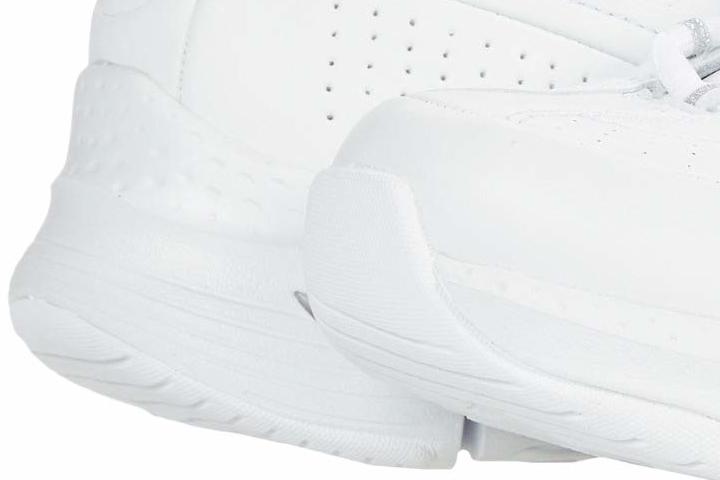 Heavenly comfort after a short break-in
More than a few reviewers reported that they needed a few days to "relax stiffness" and feel fully comfortable in the Arch Fit - Citi Drive. It is quite common for walking shoes with leather uppers. But in return, you get an added touch of support compared to the mesh upper.
When it comes to the fit, a good number of wearers really enjoy the shoe's roomy toebox. Even some of those with wide feet and bunions who normally get Wide in their footwear, felt enough space in the Medium version of the Citi Drive.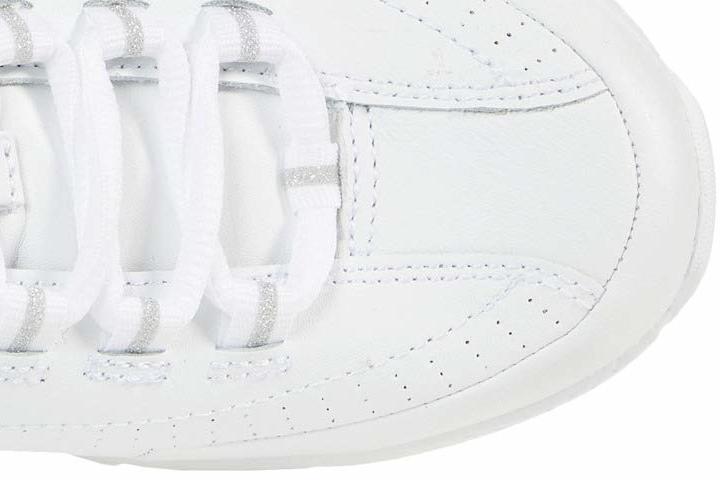 The only discomfort seemed to be caused by the shoe's tongue which is too short for some people. "Just another inch would be ideal," says one of them. Apparently, it isn't long enough to pad the top of the foot.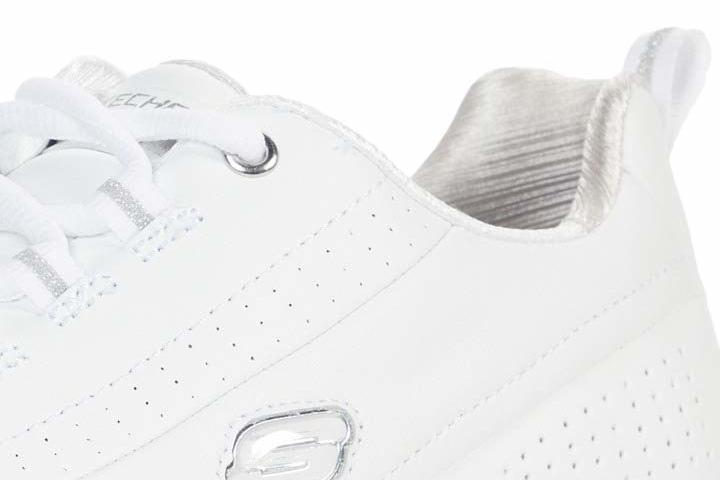 Fairly breathable but also protective
"My feet stay cool," says one of the wearers. As the leather is strategically perforated, the shoe allows a certain amount of air to get inside. Meanwhile, the shoe will help you get through the rainy weather as it won't let the moisture pass that easily.
A clean silhouette of the Skechers Arch Fit - Citi Drive
As one reviewer puts it, "I like the clean, all white, go with anything color." Many people choose the shoe for that reason. The leather upper makes it look a bit more formal and professional and helps it complement many different uniforms.
A few ladies also took note of the silver threading: "Little bit of silver adds a touch of bling."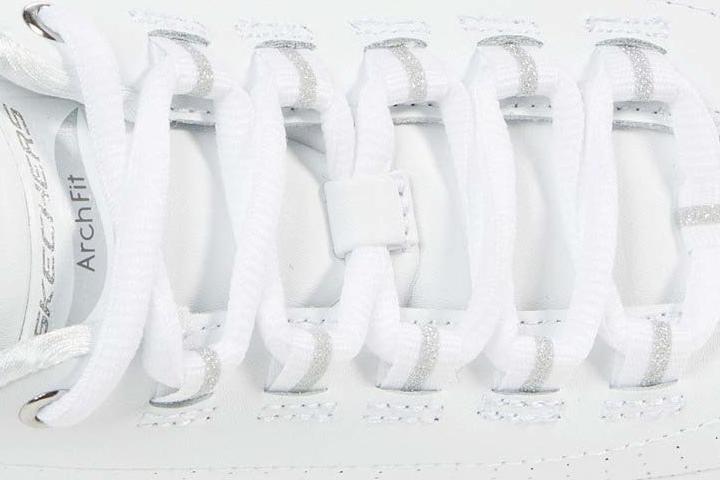 Despite its off-white color, the shoe is actually reported as easy to maintain. Nurses and dentists shared that just a quick wipe is enough.
The only gripe that some buyers had with this Skechers shoe is the fact that it's only available in two colorways: all-white and all-black. But one of them solved the issue by adding a pair of green laces "to brighten them up."
Compare popularity
Interactive
Compare the popularity of another shoe to Skechers Arch Fit - Citi Drive: