The shoe's signature Sidi premium quality, adjustable heel retention, fit customization, comfort, and durability all contribute to its users' satisfaction. The Sidi Tiger remains a go-to choice for riders seeking footgear that ticks most of the essential elements, especially durability, and comfort.
Pros
Extremely comfortable
Adequate power transfer
Well-made build
High-end materials
Lightweight
Protective dial closures
Snug heel fit
Appealing look
Adequately ventilated
Cons
Lack of grip
Lack of rigidity
Who should buy the Sidi Tiger
The Sidi Tiger is recommended for discerning trail riders who seek the following features in their footwear:
Prefer the lightest shoe in the brand's line-up.
Need an adjustable heel retention system.
Look for a center-placed Tecno 3-dial design.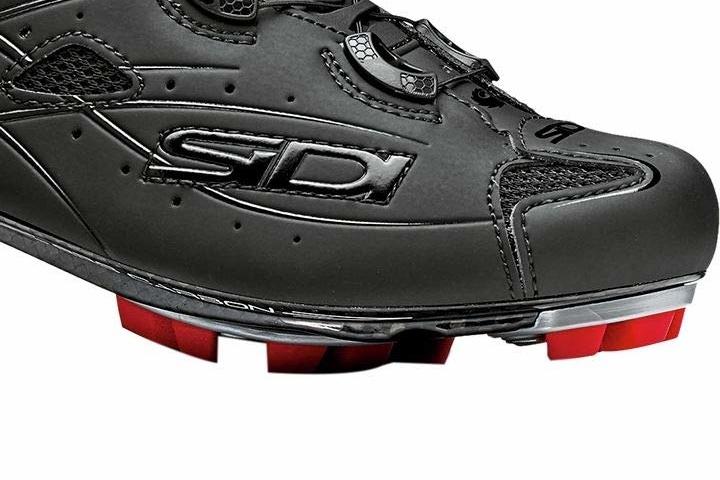 Adequate rigidity for power transfer
The Sidi Tiger employs the brand's MTB SRS Carbon-Ground Sole. It provides adequate rigidity for power transfer. But what sets it apart from the previous version is that it dropped off approximately 100 grams without sacrificing power or durability.
Replaceable rubber pads
The soles also feature replaceable rubber pads, from the toe area to the heel sections. This feature helps lengthen the shoe's lifespan as traction can be refreshed once it gets worn out. On top of the rubber pads provided, toe spike slots are also included. Installing additional toe spikes further enhances the overall grip on slippery surfaces.
Sidi Tiger's cleat system
The Sidi Tiger shoes employ a two-bolt cleat design. Some of the pedals are the Shimano XTR M9020 Trail, Crank Brother Mallet E, and DMR V-Twin Clipless. Markings are provided on the design which aid in precise cleat positioning.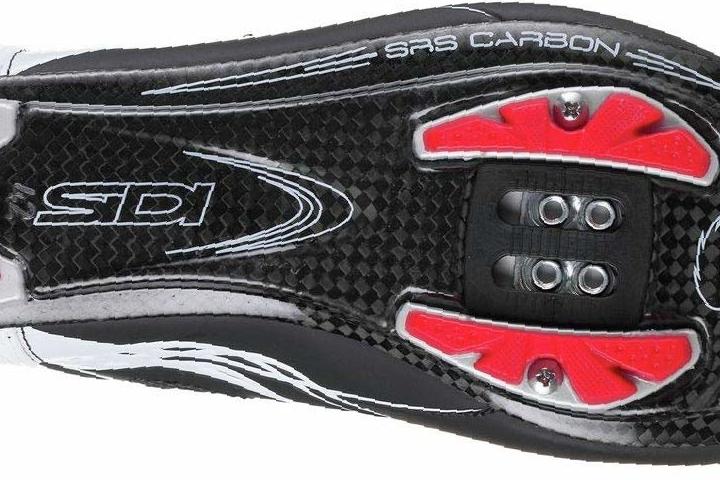 Eco-friendly and durable
This pair upper is crafted from the brand Microfiber Techpro material. It is a microfiber PU made in Italy. It yields resiliency, water-repellency, lightness, and robustness. This material is Oeko-Tex certified, which means it does not contain any harmful substances.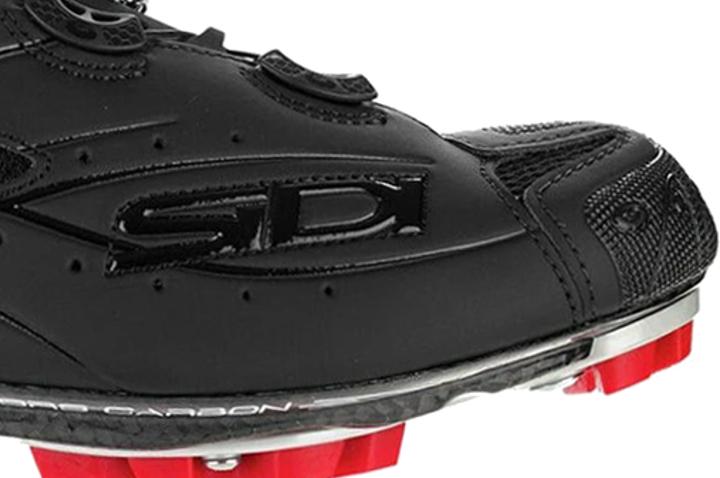 Lockdown without pressure
The shoe's retention system is governed by a double Tecno 3 dial placed in the base of the tongue. This design helps prevent pressure points and keeps the dial away from harm's way in the trail. The dials offer micro-adjustments for a precise fit.
The adjustable heel retention device
The Sidi Tiger features the brand's famous adjustable heel retention device. It helps improve the heel fit by cinching the back of the foot. This prevents the heel from sliding inside the shoe or out of the shoe. Each side of the heel can be tweaked independently to achieve an optimal fit.
Inserts of reflective patches are also provided to enhance visibility in low-light conditions, providing rider safety. Rubber toe pads are applied to provide protection from bumps and impacts.