Who should buy SeaVees Baja Slip On
Lovers of supportive and comfortable vegan sneaker.
Fans of lightweight and easy-to-clean summer slip-ons.
People looking for versatile casual sneakers that offer excellent traction.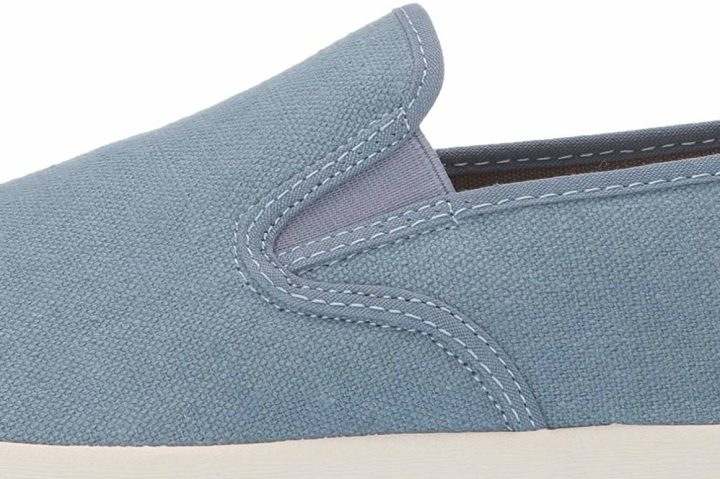 Who should not buy it
Cole Haan Grandpro Rally Canvas Penny Loafer is a wider slip-on alternative that you might want to check out. It is also vegan plus it is easy to break in as well. Native Jefferson Bling, on the other hand, is a roomy vegan slip-on that requires no break-in period.
Baja Slip On offers excellent comfort
The kicks are comfy like no other, said a tester. The inside is well-cushioned and the materials felt expensive, they added. One reviewer reported that they wore the sneaker for more than 12 hours and were happy that they were very comfortable. "Super comfortable to wear all day!" exclaimed one sneaker fan. According to a sneakerhead, the kicks are comfy even without socks! "Comfy with and without socks!" another fan quipped.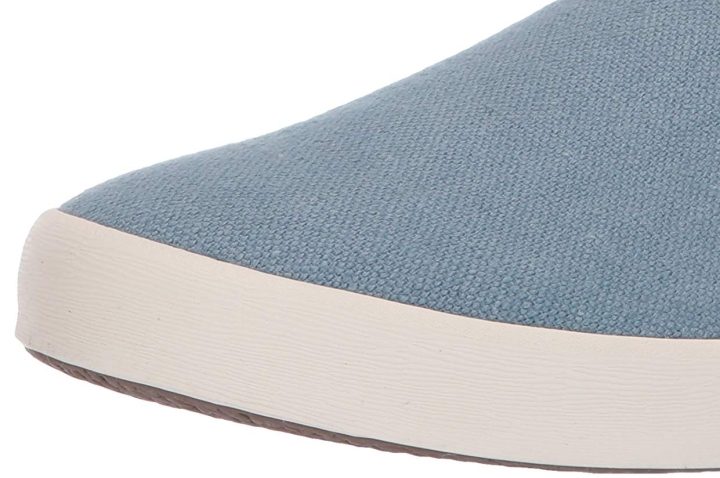 These slip-ons are built to last
Many reviewers attested that the kicks are well-made and durable. The quality is excellent, a sneakerhead retorted. "Well-made and sturdy," another sneakerhead shared. One tester said that they were not easy on their pair of this slip-on but they held up great.
A bit hard to put on
The opening of the kicks is "very tight and a bit of a struggle to get on," reported a sneaker fan. The elastic takes a bit of time to stretch, according to several testers. But reviewers also reported that after breaking them in, the kicks are easier to put on and off. They are "easy to slip on after the first couple of wears," a reviewer retorted.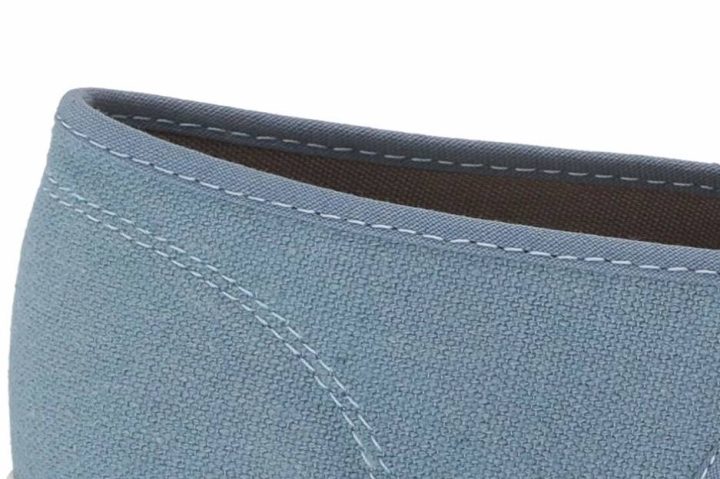 Narrow fit of SeaVees Baja Slip On
The design of the sneaker is a "tight fit across the top of the foot," noted a sneakerhead. "They cut a bit high the instep and a bit narrow," agreed a reviewer. The feeling is a bit constrictive as opposed to open and summery, added another tester. Reviewers suggest going one size up when buying.
Go-to everyday sneaker
SeaVees Baja Slip On is an "excellent everyday shoe," said a tester. They are perfect for around the house and beach, said another reviewer. Another sneakerhead shared that the slip-ons are lightweight, making them ideal for their every trip.
Many sneakerheads also noted that the kicks are excellent for casual occasions. Many have commented that they get compliments every time they wear the kicks. Praises for the slip-ons include:
"They pair really well with brightly colored ankle or no-show socks in the summer, giving them a bit of customizable flair."
"The color is so versatile as it can go with shorts or pants, dressy or casual."
"Love the minimal look. THE sailing shoe I had been looking for!"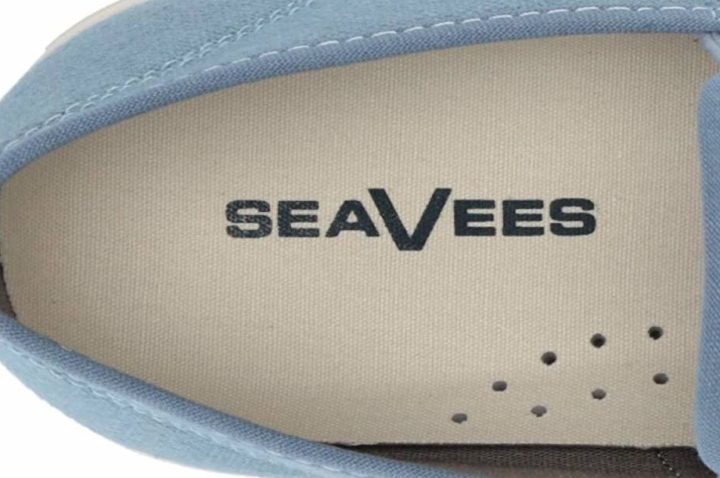 Supportive and grippy, too!
Fans love everything about the soles of these slip-ons. The insole has good cushion and support, said several testers. "Better support than shoes with a similar silhouette," added a sneakerhead.
Additionally, the outsole is grippy as reported by the testers. "The firm grip I get let's me know I can do action activities without hesitation," quipped a reviewer. "There are no protruding sole elements to catch on stuff," noted another reviewer.
Others
Additional notes about SeaVees Baja Slip On:
They are easy to clean according to the reviews.
The upper is made of linen canvas lined with cotton which is certified vegan-friendly.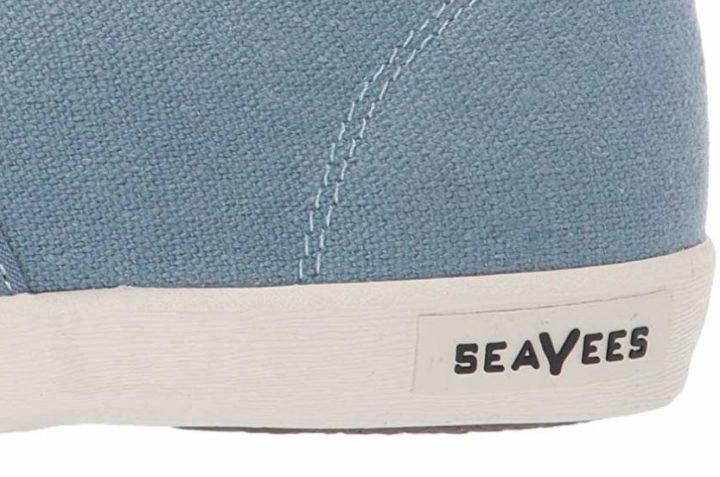 Compare popularity
Interactive
Compare the popularity of another shoe to SeaVees Baja Slip On: