If you're looking for a shoe to smash trail runs of any sort then look no further than the Scott Supertrac 2.0. These things are seriously good on so many levels! But… If you have wide feet and need room, or you prefer more minimal shoes then these aren't going to suit you.
Pros
True to size
Breathable
No lace bite
Mega grip
Comfortable upper
Multiple terrain use
Surprisingly spritely sole
Cons
Small toe box
Heavy
Laces could be better
Scott Supertrac 2.0 review
I'm a tall, medium build (slowly growing into my 'dad' belly), fore-midfoot striker and I train mostly in barefoot/minimal shoes. But I'll try anything once!
On this occasion, the 'anything once' shoes are the Supertrac 2.0 from Scott. Now I know what you're thinking, Scott make running shoes? OK so maybe I'm just a bit behind the times but when I was a bit younger (maybe more than a bit) I'd only heard of Scott for their bicycles. For what it's worth, they make very good bicycles!
Needless to say, I was so intrigued by the prospect of trying out some Scott shoes that I couldn't say no to the opportunity.
Now unfortunately where I live there aren't any mountains, but we've got plenty of rugged hills and rocky trails. So I was excited to put Scott's statement to the test.
Tech Specs
Range of use - Mountain
Upper - Mesh/Thermoplastic Polyurethanes
Lower - Ethylene Vinyl Acetate/Rubber
Heel - 29mm
Forefoot - 21mm
Heel to forefoot drop - 8mm
Features
All-terrain traction
Full rubber outsole
AeroFoam+
eRIDE Midsole
Performance footbed
Thermoplastic polyurethane support cage
Toe guard
Form-fitting Tongue (locking system)
Approx. weight - 310 g
Weighed weight (12 UK, 13 US, 46 EU) - 377 g
Design overview of the Supertrac 2.0
Grabbing the Supertrac 2.0 out of the box I was immediately compelled to flip them over and check out the grip. Now, this isn't to say that there's nothing else to like about these rugged trail shoes but the sole is pretty undeniably the most awesome thing about them.
The Supertrac 2.0 comes in 3 colours schemes. Black/Red, Blue/Dark Blue or Orange/Maroon. Can you guess which pair I got?
The overall design of these is pretty standard on the face of it but we'll dig a little deeper to see what does and doesn't work with them.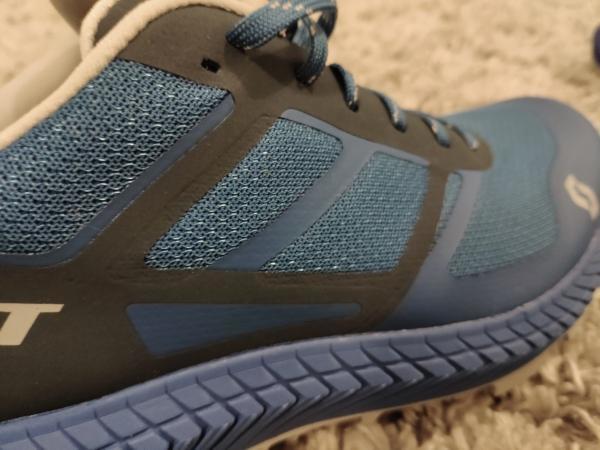 It breathes reasonably
What you have here is what I'd call the industry-standard style upper for a running shoe these days, synthetic upper with overlays and a toe bumper of sorts.
I'd probably go a bit further to say if you were blindfolded you'd struggle to tell the Supertrac 2.0 apart from 80% of the other trail running shoes available today (by the upper alone that is).
I'm not saying the upper is bad, it's just a bit unimaginative from where I'm sitting.
The upper breathes reasonably well considering the thickness of the layers and it's a very warm shoe to wear as well. One side effect of these things is a lack of flexibility.
I found my feet felt quite cramped in these trail shoes quite quickly. I'm not sure how much fun they'd be to run in when warmer weather arrives (which could be never in the UK).
Flat laces
They're flat which is alright but I definitely would have preferred some nice chunky round ones.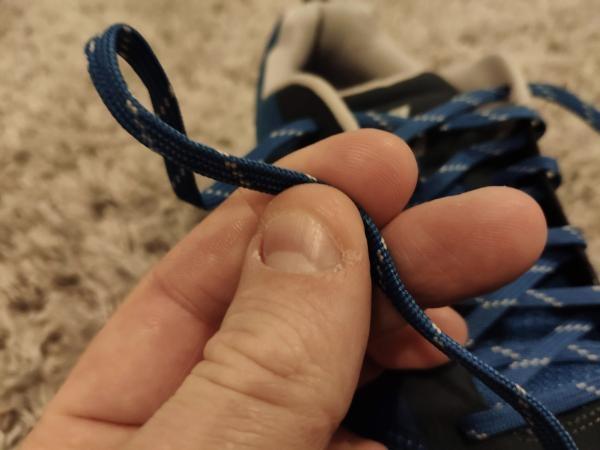 Traditional heel counter
Unfortunately, Scott decided to stick with a traditional heel counter with the Supertrac 2.0. I do and always will hate heel counters in shoes. This shoe would be 100 times better with a nice soft, supple, yet secure heel.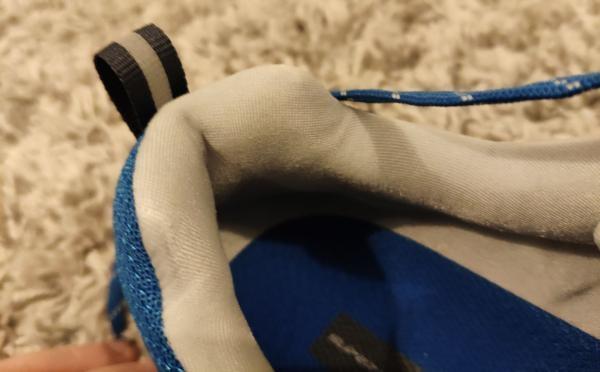 Chunky collar
The collar on these chunky trail shoes is itself chunky. I mean it's also very comfy but my goodness it's very, very chunky!
But! It does a great job of holding my feet in place at the same time as being soft and very comfy (did I say that already?).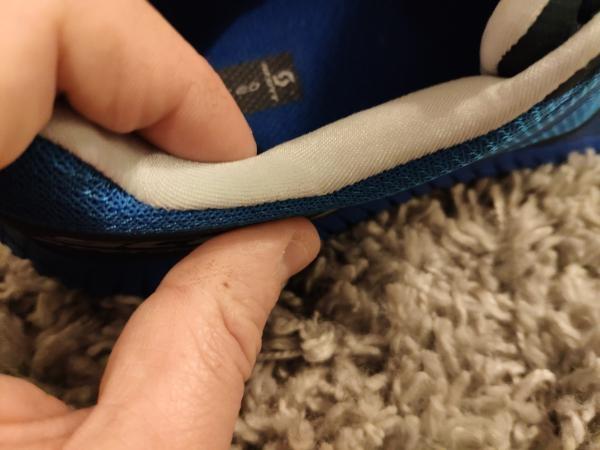 Another thing I really like about the collar is that it's like a mini pillow around my feet. It's a genuinely satisfying feeling.
Thick tongue
The Supertrac 2.0's tongue is reasonably thick but not too much so that it's over the top. It does a good job of stopping any lace 'pinch' on the top of my feet and to be honest I didn't really notice it being there too much either.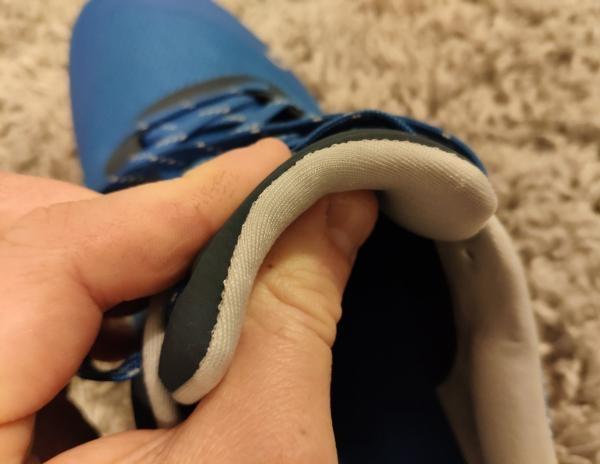 There are no webs or anything on the tongue to stop anything from getting down into the shoes from the outside world which is a bit disappointing.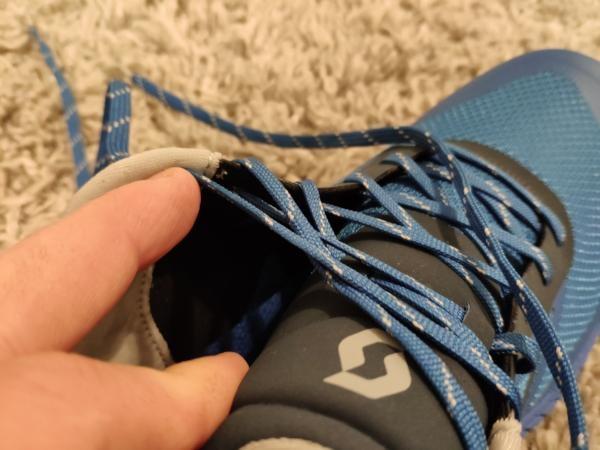 Toe bumper/extra thick toe overlay
I'm not sure if this actually does anything but I'm sure it can't be a bad thing. Luckily I haven't kicked anything hard recently!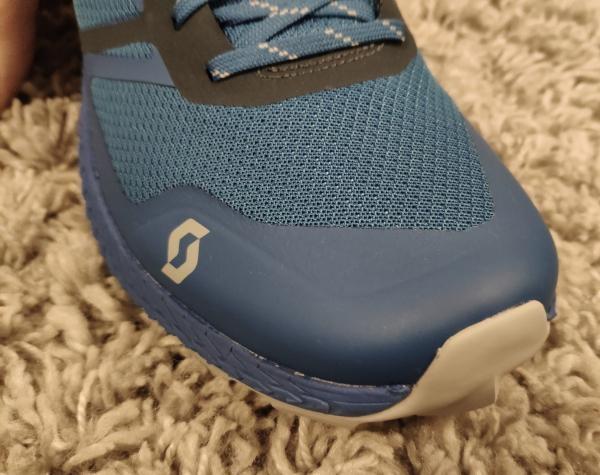 Support
Support is always a bit of a 'sore' point for me with many running shoes. I think most have way too much and not enough companies have realised that less really is more.
Scott hasn't gone over the top in the way of support. I didn't feel the arch of the shoe digging into the bottom of my foot and generally, I felt as though my feet were able to relax inside the Supertrac.
What I would say is that because the sole is too thick there's absolutely no chance of ever gaining any sort of 'feed-back' stability. This is what I'd say you get from more minimal shoes.
Because you're able to feel the ground, your feet are able to adjust and support themselves. The other side effect of this is that they get stronger in the right areas and then they're able to do their job better and better.
These were not flexible
They actually remind me of my younger days as a swimmer.
I was never the most flexible, more of a beat the water into submission kind of lad. I mean it worked quite well but that's not the point.
My coach used to take great joy in telling me that I was about as flexible as a scaffold board. If you're not sure what a scaffold board is or how flexible it might be. It's about as flexible as a reinforced plank of wood can be…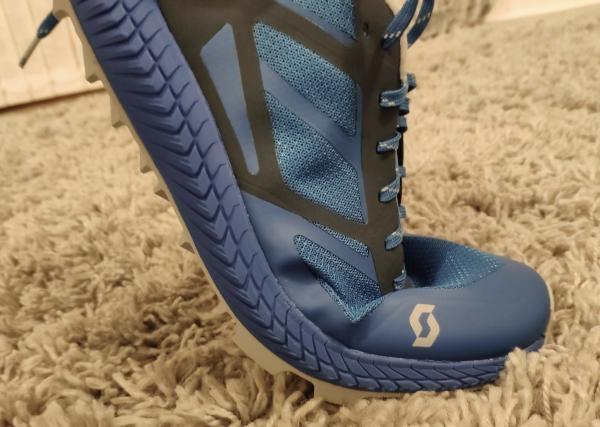 Now I would like to say that although the Supertrac 2.0 is not very flexible in the hand I didn't actually find them overly restrictive when wearing them.
In fact, in some ways, I think their inability to bend may have even been helpful for propulsion reasons.
Tread and grip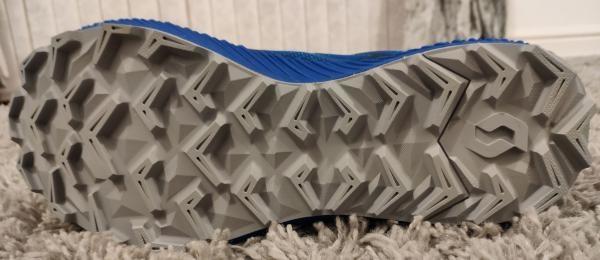 The outsole on the Supertrac 2.0 has an interesting design using a technology called All Terrain Traction. Now although the name is quite uninspiring it pretty much sums the tread up.
Scott says:
All Terrain Traction creates traction in deep mud and technical terrain. Ideal for ultra marathons.
The strategic lug configuration creates superior forward and breaking traction in deep mud as well as dry technical terrain which is the variety of terrains one will encounter in a mountain 100-mile race. Strategically orientated chevrons all around the forefoot provide extra stability when the body needs extra support after long hours of racing.
I've seen plenty of chevron-style treads before but never one like this. So I was very interested to see how it would perform. They weren't wrong when they said 'superior traction'.
Fit and comfort
Not too bad. Definitely 'room' for improvement though. The size 11 UK (46 EU) pair that I had fit true to size and wasn't overly restrictive for my feet. If you've got wide feet you may want to think again, however.
Toebox
This is the one real area that could be improved upon. After a few miles, my feet felt quite cramped in the toe area. Definitely not going to be a good shoe for people with big ol toes!
Heel
Even though there's a darn heel counter that's where the negatives end. It's really comfortable and does a good job of holding my feet in securely. I want to complain more but I actually can't!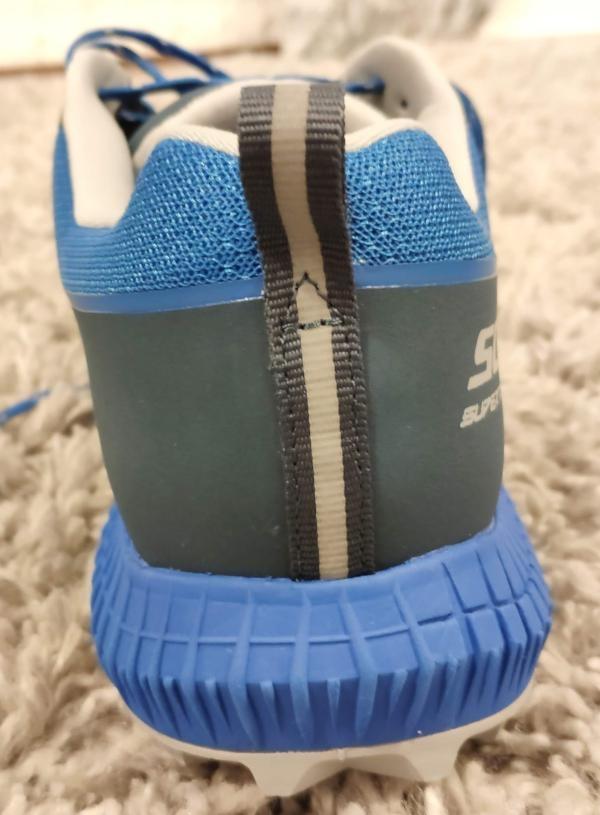 Performance
For a relatively hefty running shoe, the Supertrac 2.0 feels light on and even lighter once you get moving. The extra stiff sole comes to life in a way that doesn't seem possible.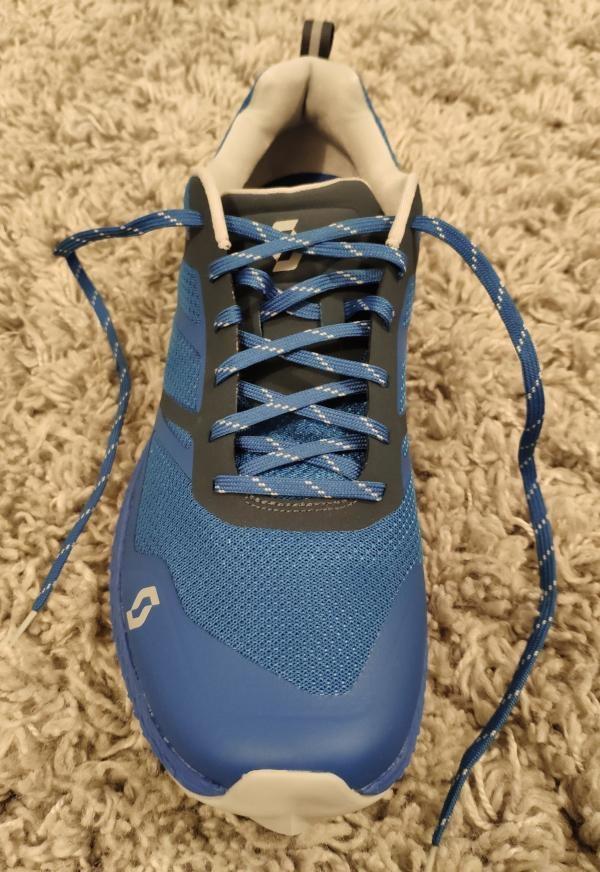 I haven't been killing any big runs for a while now but the ones I have done I have thoroughly enjoyed in these shoes.
I'd say for most people they'll be great for any distance and even faster off-road runs. But if you like a lot of toe space you're going to find them a bit uncomfortable for anything over a few miles. Perhaps even less if you have really wide feet.
On-road
Because of the brilliant outside design running on the road (to the trail) is surprisingly good. Slightly lacking in traction but hey. These weren't really meant for the road so anything is positive eh?
Off-road
Really impressive off the beaten track. They grip admirably on and in wet and dry mud, on rocks, roots, and gravel. They're also pretty fantastic across wet sand. I'd say they're not quite at the grip level of the X-Talon from Inov8 but they're not far off. I also LOVE the versatility of the grip design. Inspired!