The Scott Kinabalu RC 2.0 is a trail running shoe that's meant for those who like to take on speed training sessions or contests. This update to the relatively well-received Kinabalu RC model features a lighter construction and a more open upper unit configuration to allow it to feel as fast as can be.
Pros
Speedy shoe
Excellent traction
Can go up to a marathon
Abrasion-resistant
Protects the foot from impact
Snug fit
Lightweight
Light and speedy platform of the Kinabalu
The midsole unit of the Scott Kinabalu RC 2.0 uses the Kinetic Foam, a full-length cushioning unit that is extremely lightweight and reactive to the natural motion of the foot. It has a generous height which improves springiness and impact protection. Moreover, this technology is 14% lighter than the industry-standard EVA.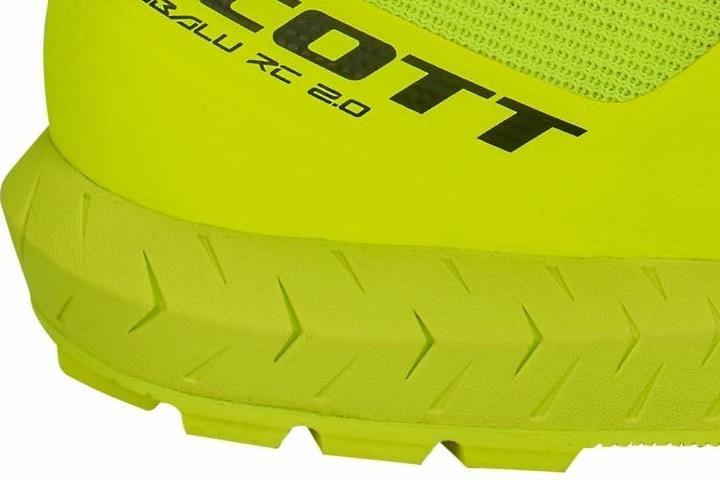 eRide is a rocker shape that makes the midsole of this running shoe more adherent to the natural way the foot transitions through the gait cycle. All sorts of striking techniques can benefit from this design.
Barely-there upper
The upper unit of the Scott Kinabalu RC 2.0 is comprised of a breathable mesh. This material hugs the foot securely while also making sure to allow environmental air into the interior compartment. It has a lightweight structure that shaves off weight from the overall product.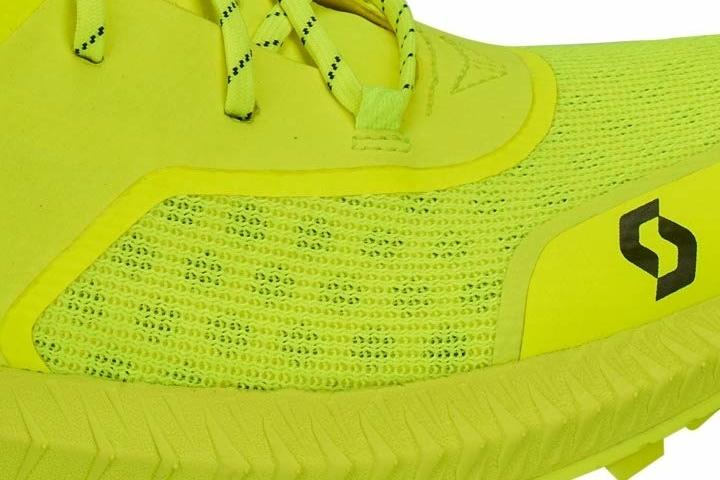 The Internal Fit System is composed of a sleeve that has a smooth and seamless structure. Such an inclusion allows the foot to experience a non-irritating interior. This lining also has hexagonal cutouts to preserve the breathable and lightweight nature of the shoe itself.
The lightly padded collar cushions the ankles and the Achilles heel. This feature also protects the foot from wobbling or exiting the shoe involuntarily.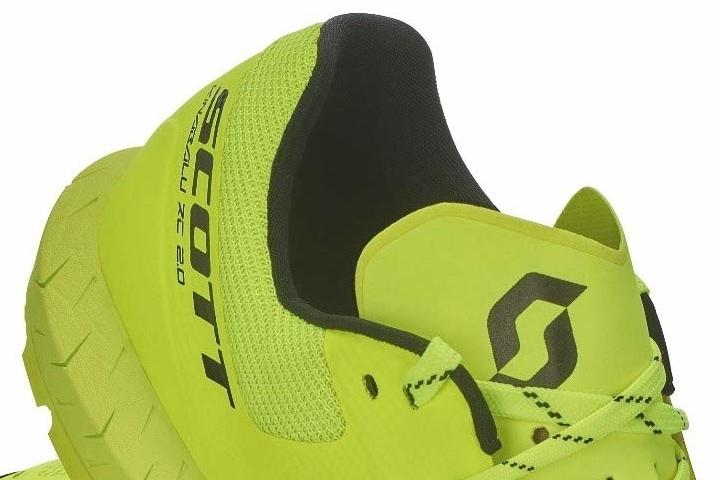 The race-specific tongue unit is a thin piece of covering that contours itself to the curve of the instep. It staves off any pinching that might be caused by the presence of the crisscrossing shoelaces that adjust the fit.
Flat shoelaces snake through discreet eyelets on the bridge of the shoe. These strings are the ones that adjust the tightness or looseness of the fit. They also prevent the tongue from deviating from its centered position via an anchor loop.
Grippy and lasting outsole
The outsole unit of the Scott Kinabalu RC 2.0 is comprised of a rubber layer that protects the entire base of the cushioning system. This protective piece is tasked with the preservation of the structure of the foam that sits on top of it. It also naturally doles out traction.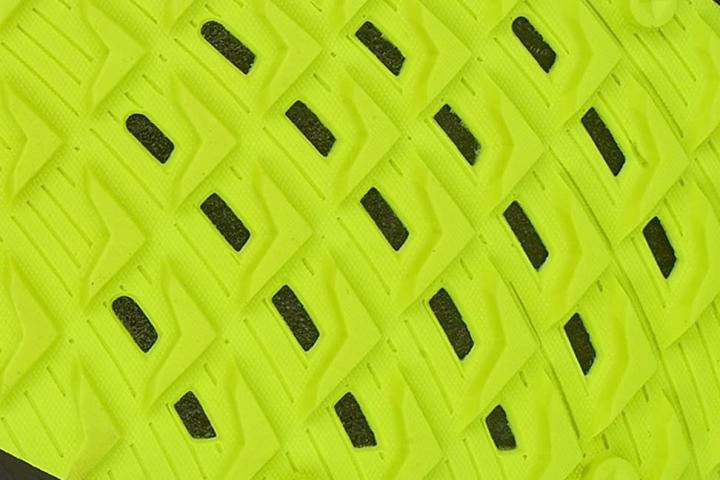 Hybrid Traction is the term that is used for the swath of gripping lugs that pockmark the surface of the rubber outsole. The majority of these protrusions have arrow-like structures which help with accelerative momentum and upward and downward traversals. The perimeter has conical nodes that encourage foot-to-surface steadiness.