The Saucony Kilkenny XC8 is a simple yet reliable spike for entry-level cross-country runners. It performs just right for the price with no bells-and-whistles. Although the shoe fits tight and narrow, especially if it's your very first cross-country spike, it may even be necessary to go a full size up from your regular shoe size. If spikes are prohibited in your area, consider the Kilkenny XC8 Flat version.
Pros
Grippy spikes
Performs well on mud
Comfortable
No break-in period
Budget-friendly spike
Holds up excellently
Feels light
Who should buy the Saucony Kilkenny XC8
The Saucony Kilkenny XC8 is a wallet-friendly cross country running shoe best recommended for:
entry-level cross-country runners for races and training
anyone on budget and needs an affordable XC spike that performs well on mud, grass, and sand courses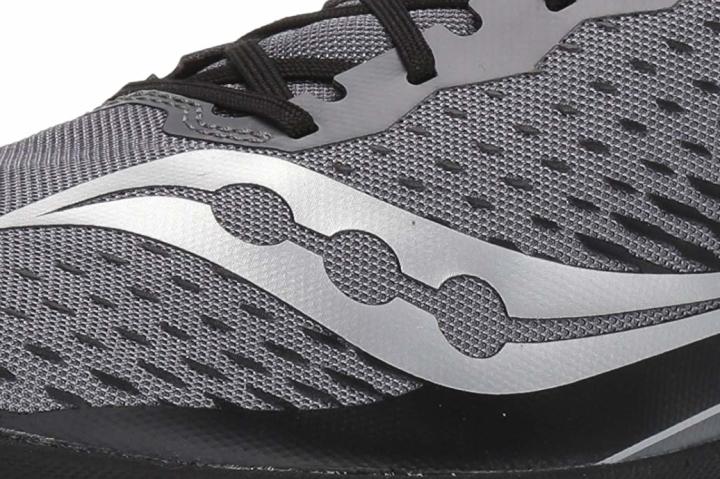 Delivers a more elite feel
The Kilkenny XC8 spike has been a popular choice for both men and women (who are on a tight budget) in the cross country racing world.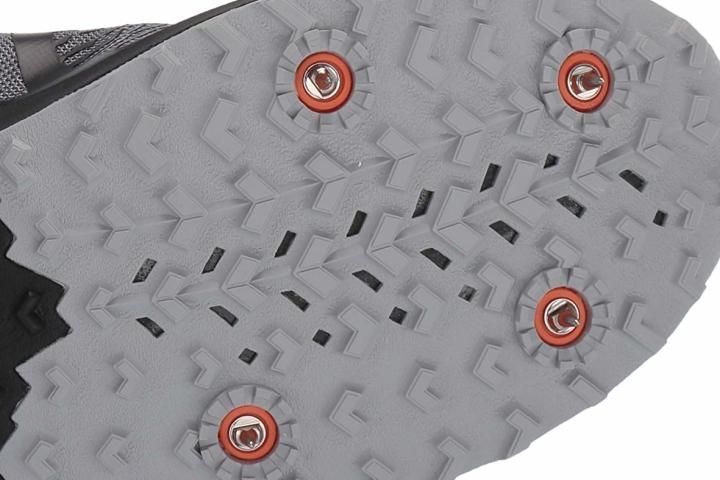 This is Saucony's offering when it comes to the entry-level shoe category. Yet, many professional reviewers gave the racing spike their stamp of approval for its structural features, which deliver a more elite feel.
Kilkenny XC8 performs well on various surfaces
The spikes on the Kilkenny XC8 perform well on mud, sand, grass, roots, leaves, and gravel terrain, according to many cross-country athletes.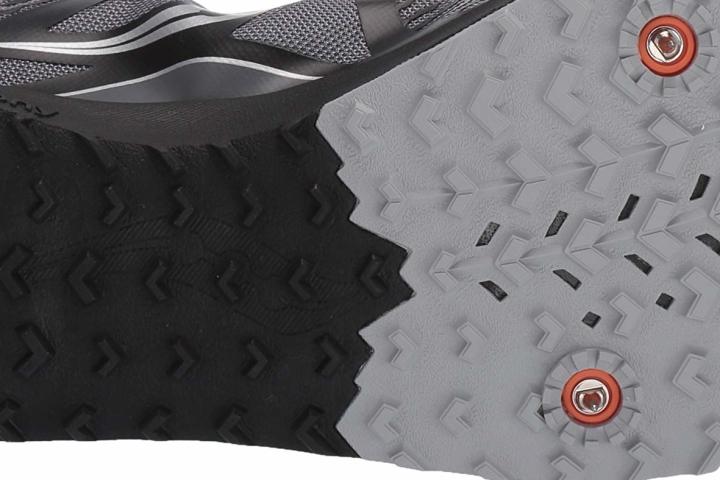 The fit is too tight and narrow
Expect the shoe to fit tight and narrow, says one tester. As with most spikes, when buying this pair it is best to go up a half size.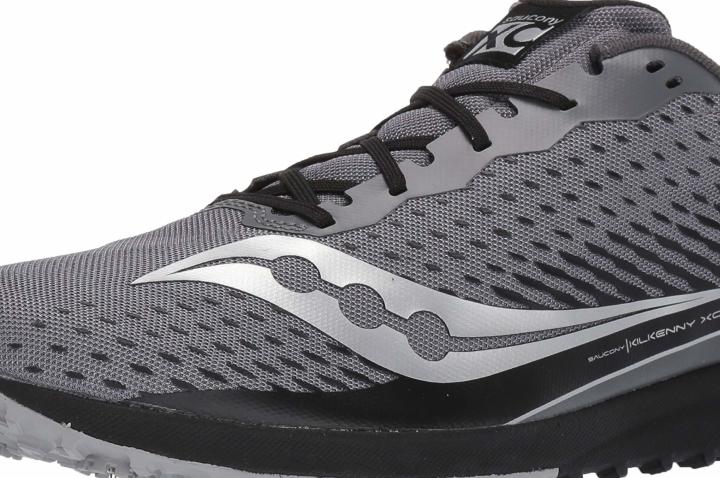 Depending on one's foot shape, for some, it may be best to go a full size up from your regular shoe size.
Ridiculously long laces
One runner griped that the shoe strings are "ridiculously long" for no good reason.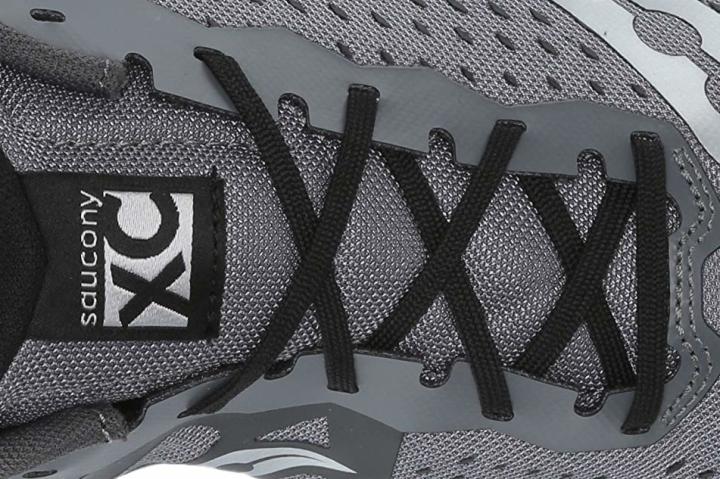 But many reviewers are happy that the shoe feels comfortable right out of the box. For a budget-friendly spike, it holds up excellently. It feels light all throughout the course.
Provides moderate traction
Like many cross country spikes in the affordable price range, the Kilkenny XC8 provides moderate traction with its 4-pin spike plate.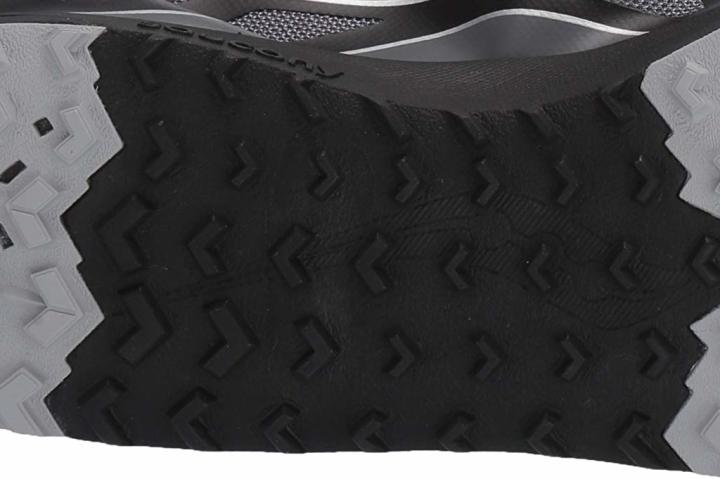 Integrated into the midsole is a lightweight EVA foam that provides comfort. The outsole of the spike comes with a carbon rubber material that enhances traction.
Lightweight and responsive
With a weight between 5.8 and 5.9 ounces, the Saucony Kilkenny XC8 is a lightweight cross-country spike that provides a firm and sufficiently responsive ride.
The upper is designed with a flexible mesh that completes the lightweight equation, and keeps the shoe light and breathable.
Break it in for the right fit
Although a few found the fit perfect, especially for those with wider feet, the irritations will eventually decrease, writes one tester, after some break-in miles.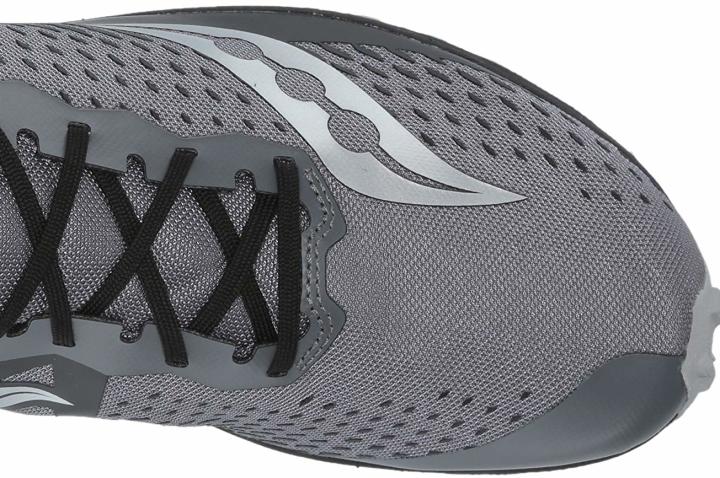 What the shoe lacks in a precise fit, the Kilkenny makes up for it in a well-padded tongue and breathable mesh forefoot.
Saucony Kilkenny XC8 is a workhorse (yet affordable) spike
This Kilkenny version serves as a workhorse spike with an emphasis on affordability, comfort, and overall performance. It is also light and fast.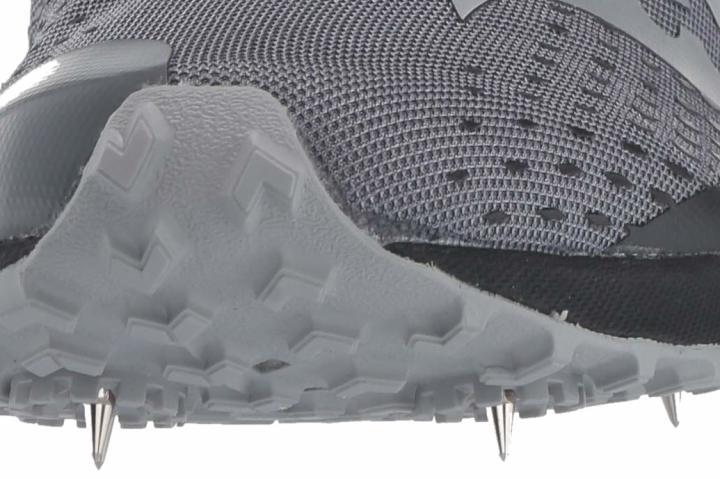 This could be a godsend for those who are in need of a solid cross-country spike for the coming season without breaking the bank.