Dubbed as the "love child" of the Kinvara and the Endorphin, the Freedom 5 from Saucony is an all-rounder that's perfect for anything easy to faster runs. It's perfect for those who want to tackle short to mid-distance efforts on the pavement where a lightweight and snappy ride are delivered. Even more, it has versatility written all over it. If it's a running/gym training shoe you're after, this will make the cut.
Pros
Lighter than ever
Snappy ride
Stable on pebble paths
No slips during fast runs
Protective for long miles
Very breathable
Perfect for walking and gym training
Quite the looker
Cons
Not for wide feet
Lacks cushion for heavy runners
Pricey
Who should buy it
Purchase the Freedom 5 if you're in need of a:
daily trainer that can handle easy days and speedier fartleks (varied paces in the run)
versatile shoe that can handle walking, weightlifting, and Crossfit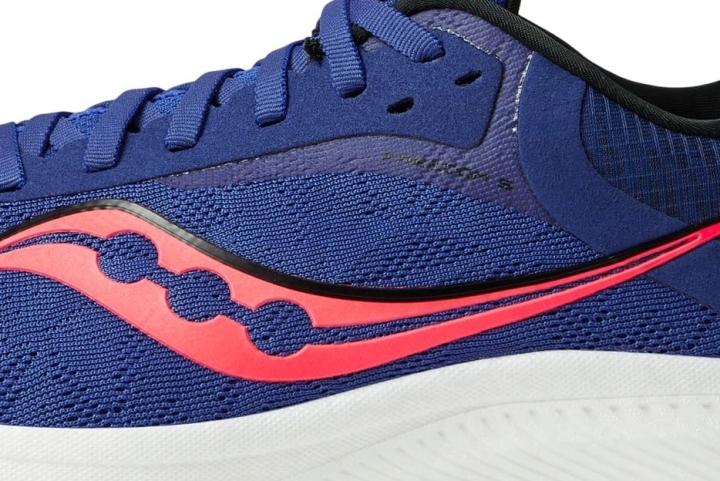 Who should NOT buy it
If you're looking for a wide-feet-friendly shoe from Saucony, get the Ride 15. And if you're a heavy runner who wants a more cushioned ride, there's the Saucony Triumph 19.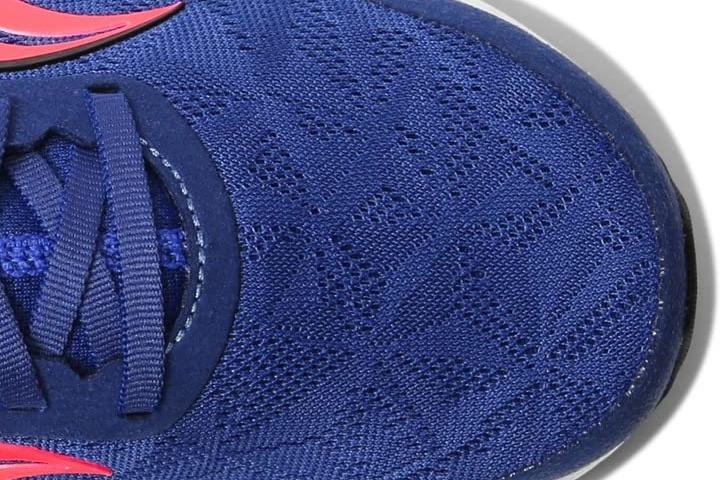 Given the Saucony Freedom 5's hefty price, runners who want a similar ride but cheaper can opt for the Nike Pegasus 38 or the PUMA Velocity Nitro 2 instead.
Saucony Freedom 5 vs. 4
This time around, the Saucony Freedom has lesser bulk. It goes from 269 g/9.5 oz to 238 g/8.4 oz in US M 9. This is owed to the shoe's new midsole compound and exposed outsole.
Weight is only getting better
And by better, we mean lighter. Contrary to its precursor and the rest of the Saucony Freedom line, the fifth edition barely weighs anything. When runners put it on, they say it disappears on foot.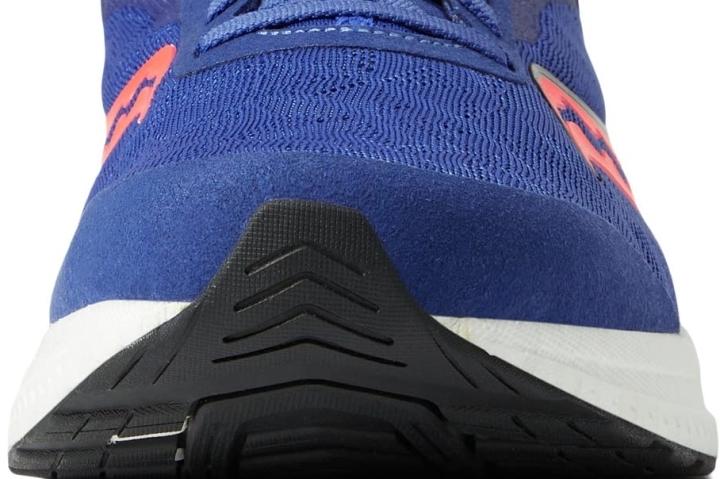 Screams secure foothold
All testers claim that in this shoe, they feel "ultra-secure." So much so, they feel stable in it even when picking up the pace. On top of this, it's their steady and trusty pick when lifting and doing Crossfit.
This is due to the upper's sleek and form-fitting construction. This said, wide-footed runners, on the other hand, suffer from the shoe's secure fit.
The midfoot and the forefoot are a tad too snug; they can feel tight upon step-in and even more so on the run when the foot starts to swell.
The Freedom 5 is firm at first
This is how most reviewers find the Saucony Freedom 5. Before it starts to have some give, you need a few miles to break it in.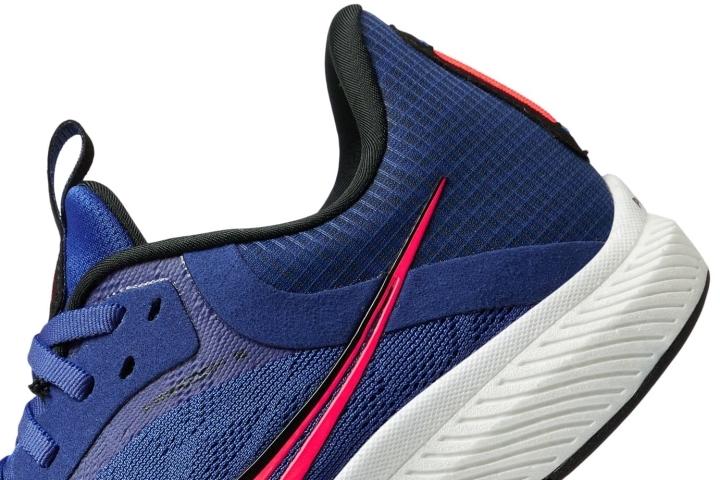 However, the firmness is not all bad. This creates a snappy ride when doing quick tempos. If you're a Saucony fan, think of the Saucony Endorphin Speed but a more toned-down, lower-to-the-ground ride.
Keepin' it steady
Apart from the snappy sensation, the rather firm midsole also generates a stable ride. On rugged surfaces, the Freedom 5 still maintains planted steps by preventing a sink-in sensation.
Traction that works
On hard-packed dirt and pebble paths, the outsole bites.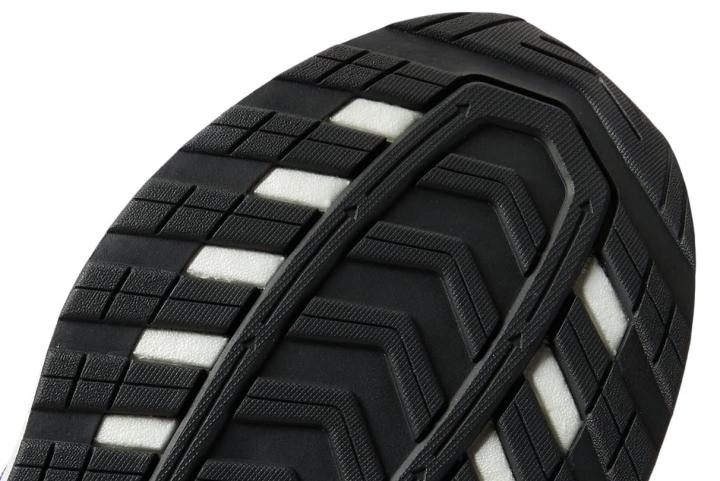 Not so kind to heavy runners
Whether it's a short or mid-distance run, there's enough cushion underfoot to mute out the harshness from the ground. Road runners have NOT reported feeling strained after clocking up miles.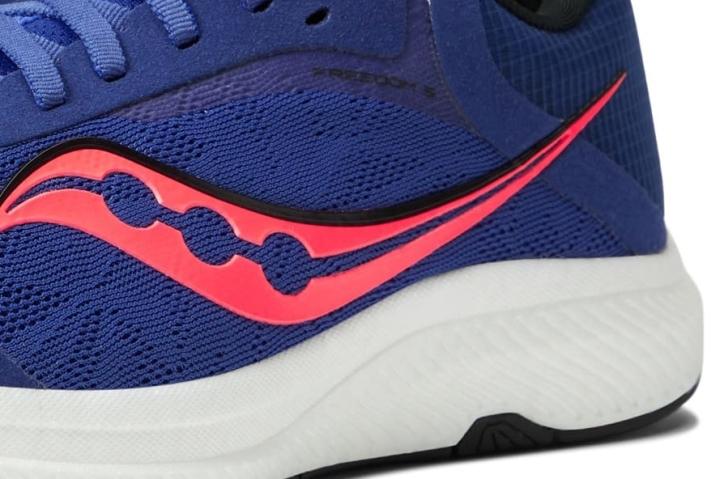 However, the minimal cushion can be a deal-breaker for heavy runners; there may not be enough arch support.
Beat the heat with Saucony Freedom 5
With the shoe's light and airy upper plus sufficiently padded tongue, breathability has not been an issue among experts. Even under warm weather, the shoe still feels breezy.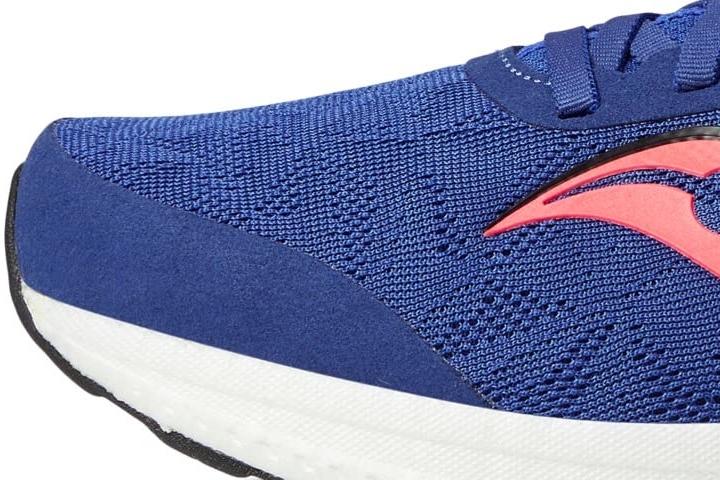 OOTD-ready
Because of the shoe's straightforward yet aesthetically pleasing design and blacked-out color, many say that they're attractive enough for casual wear as it looks good paired with jeans.
Bring the price down
This is what critics have to say about the fifth iteration of the Saucony Freedom. Contrary to running shoes (which retail for $123, on average), the Freedom 5 is "too steep" at $150.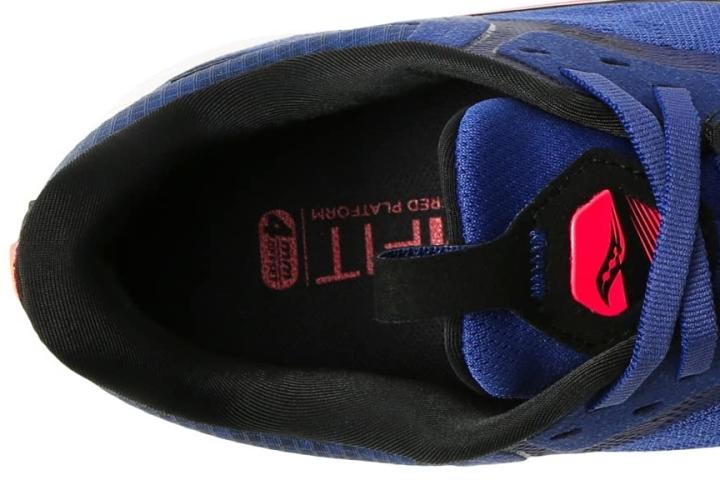 Even more so in the world of daily trainers where the average price of a pair is $118.