Not a lot of shoes can brag about getting as much fanfare as the Endorphin Speed 3. With the release of its warmer and water-resistant RunShield version, fans can enjoy this daily speedster's awesome ride no matter the weather. It's a do-it-all shoe that does even more!
Pros
Great water resistance
Keeps feet warm & toasty
Good breathability for a weatherized shoe
Stiff upper provides good lockdown
Wide base and sidewalls keep you feeling centered
Orthotics-friendly
Wide toebox
Works for all types of runs
Can double as a race-day shoe
Lightweight
Cons
Questionable traction on slick conditions
Heel counter can cause blisters
Pricey
Who should buy the Saucony Endorphin
Speed 3 RunShield
A daily with super-shoe DNA, as one reviewer described it, the ES3 Runshield is for:
those who want to take the ride of their beloved Endorphins to harsher conditions.
runners who need a bad-weather race shoe.
people who only

want

one pair of road-running shoes for all types of training.
Who shouldn't buy it
If you need better traction from your foul-weather trainers, look at the Nike Pegasus 38 Shield instead. And for a cheaper option without reported ankle irritation issues, try the Brooks Ghost 14 GTX.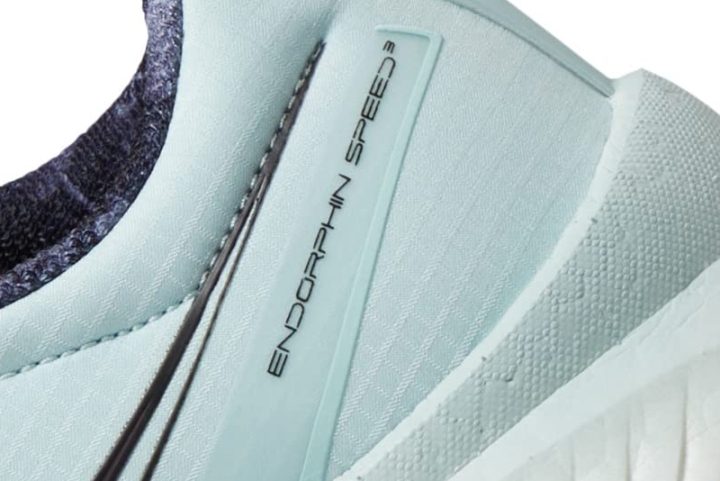 The Speed 3 RS won't let the elements slow you down
As a strong contender for almost every expert's 'daily trainer of the year' award, the Endorphin Speed 3 is clearly one banger of a shoe with a ride that's hard to match. None of these mean a thing, however, if the person using it has wet feet. That run's bound to suck regardless of the shoe.
Enter the ES3 RunShield. With a remade upper that's water-resistant and warmer than the original, this shoe is a godsend for runners whose rainy or winter seasons run long.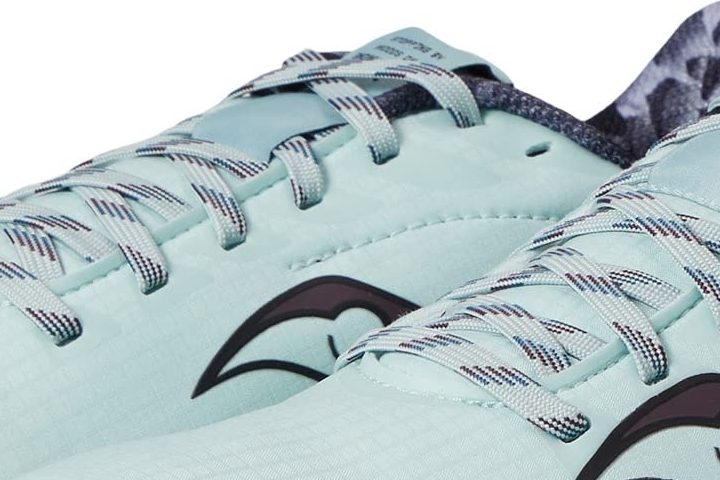 Users attest to how it keeps their toes moisture- and frostbite-free even during freezing early morning runs in the slush.
"Dry and comfortable, even during long workouts with temps in the upper 30s and 20mph winds"
"Most likely the best weather-proof upper I have run in so far"
"The only run in which my feet got wet was in pouring rain where the roads were flooding."
One expert clarified that while the RunShield material is water-resistant, it isn't "going to be totally like a Gore-Tex shoe that would seal out the moisture."
Airy and roomy upper
While weatherized shoes are notoriously stuffy, experts found that the Endorphin Speed 3 RS has enough ventilation while still remaining true to its intended purpose. "The upper runs a little bit warmer but still breathes well enough for most conditions," according to one tester.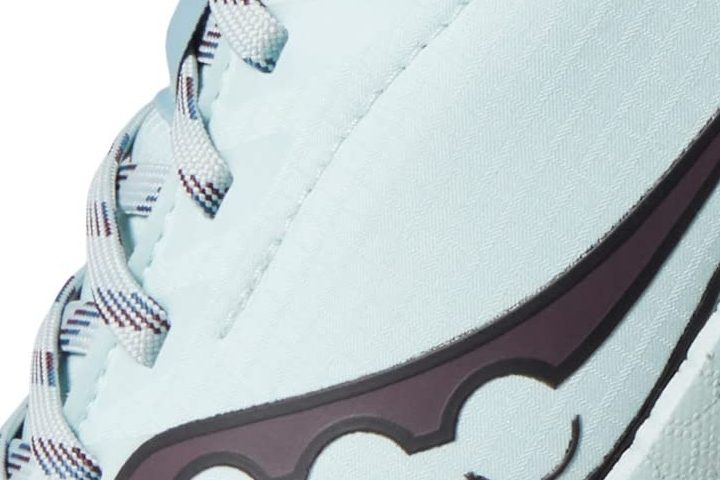 In terms of fit, the shoe runs a bit short and users recommend going up half a size. They maintain, though, that it's definitely a roomier pair compared to previous iterations. On one hand, this makes lockdown a bit tougher for narrow-footed wearers, but on the other, it allows for more toe splay and for custom insoles to fit comfortably.
Keeping you locked in (literally and figuratively)
The changes made to the ES3 RunShield's upper make it more snug and secure than the non-RS version, said one group of experts. They explain that because there is less give to the material, "you really feel connected to the platform," and increases overall foot stability.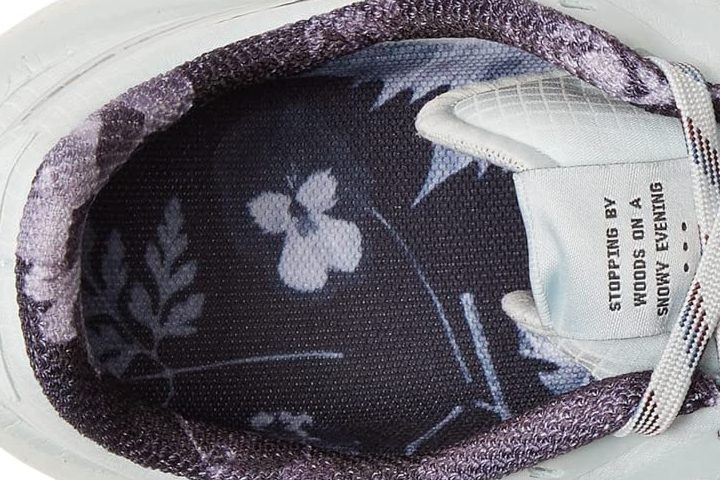 Also contributing to the shoe's solid lockdown is its laces, with one reviewer attesting that there isn't even a need to double knot. However, there were also some who hated the laces for being "way toooooooo stretchy."
Props you up
Users and experts all agree that the Speed 3 RS is pretty stable for a neutral trainer. Despite the inherent instability brought about by a soft midsole, the shoe's wide base, nylon plate, and lateral sidewalls all work together that keeps runners feeling centered.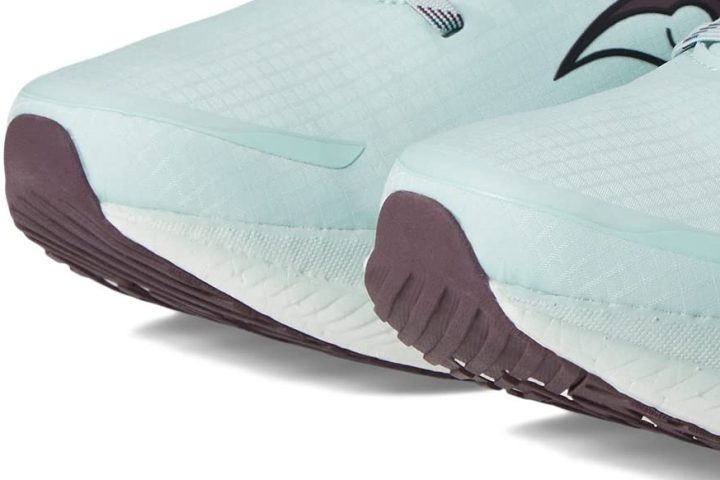 Shoe-of-the-year kind of ride
Another trait distinctive to the ES3's Runshield version is its slightly softer and bouncier midsole, which is particularly noticeable during warmer weather. A pair of experts explained that Saucony "softened up the durometer" on the Speed 3 RS that gives it "the same feel as the regular Speed" during colder temperatures.
While its responsiveness dips a bit in temperate conditions, the shoe comes alive once temperatures drop and its midsole stiffens. This, combined with its rocker geometry and nylon plate, resulted in tons of happy runners who enjoyed its super shoe-like ride.
The ES3 RunShield does everything and does it well
The Speed 3 RS is a daily do-everything shoe. It's comfortable during easy days and recovery runs and can go toe-to-toe with some of the best for speed work and even race days. As one runner said, "If you're only looking to buy 1 shoe to train and race, this is one of the best options out there." We couldn't have said it better ourselves.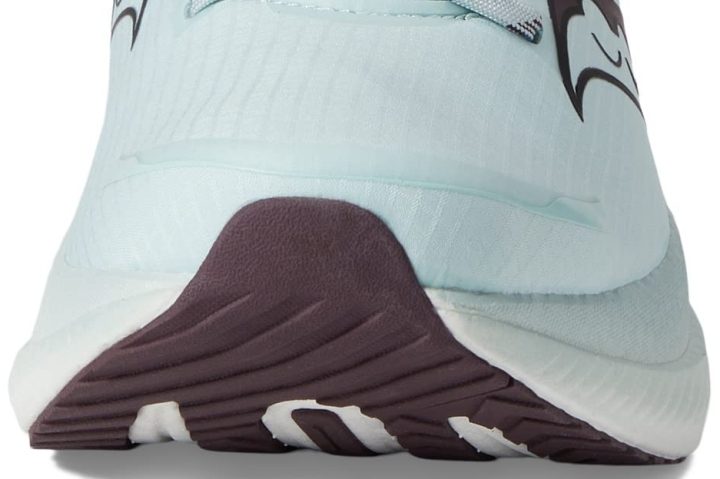 Can't get a grip on its grip
Experts are in disagreement over the Speed 3 RunShield's traction. Some encountered no issues, sharing that it had "excellent traction on wet roads, including at faster paces and with turns."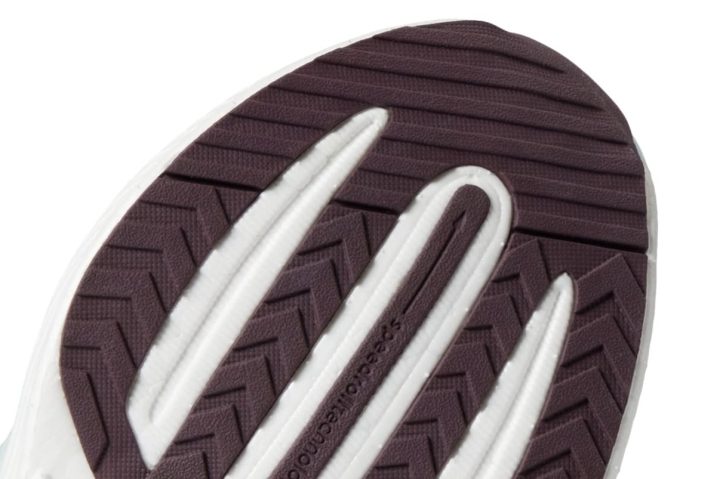 The rest, meanwhile, thought that more emphasis could have been put on its outsole, saying that cornering in wet conditions and navigating snow has been difficult in this shoe.
Can rub you the wrong way
Some reviewers shared that they were bothered by the Speed 3 RS' rigid heel counter, and its tendency to rub up on the Achilles and cause blisters.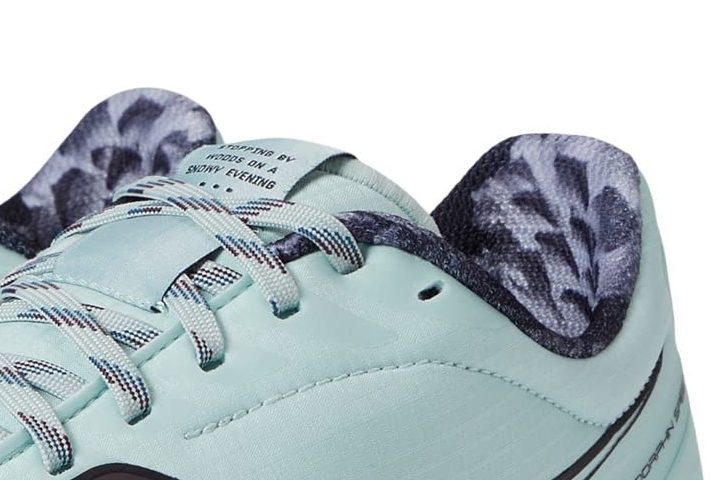 Some more info dump
The Endorphin Speed 3 RunShield is surprisingly light despite its stout upper, weighing in at only 229g.
With a price tag of $180, it is one of the more expensive weatherized shoes. For context, the average price of road running shoes that incorporate water-resistance or waterproofing is $133.