The Saucony Carrera XC4 is an elite racing spike for cross country. Feeling like a second skin for the foot, it accommodates competitive runners who have experience with XC spikes. Here's a caveat though: this shoe may take some getting used to. If it's your first cross-country race shoe, an adjustment period may be needed. This is the lightest XC spike from Saucony.
Pros
Enhances speed
Stiff, race-ready midsole
Achieves personal records
Grippy long spikes
Supportive
Secure and seamless upper
Lightweight
Cons
Needs break-in period
Runs a bit narrow
Who should buy the Saucony Carrera XC4
Get the Carrera XC4 if you want an ultra-lightweight, premium running shoe for cross-country races and training.
This is a solid choice for elite-level cross country athletes wanting to hit peak performance on race day.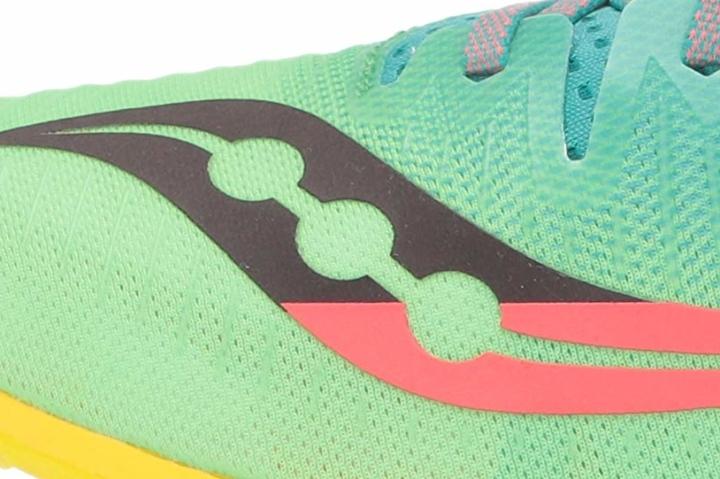 Boosts racing performance
The best offering of the XC spike series of Saucony just gets better. Granting extra rigidity that boosts racing performance, the Carrera XC4 integrated a fully-engineered mesh upper and 6-pin spike.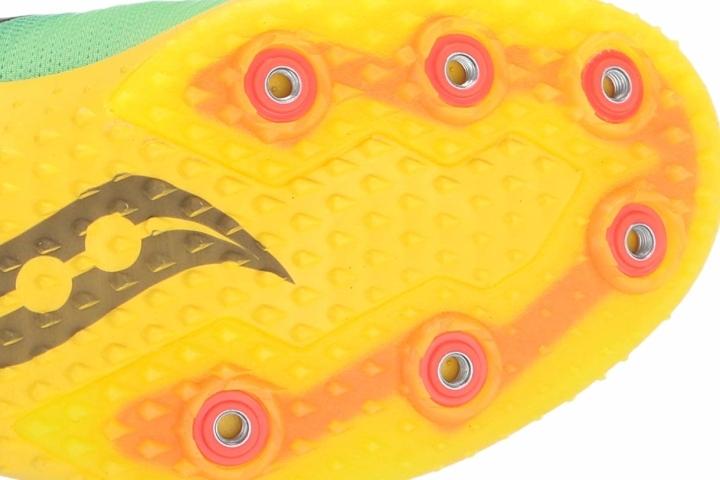 The midsole of this racing shoe comes with the Super Lite EVA for lightweight performance without sacrificing protection.
Carrera XC4 offers flexibility and traction
Ensuring a flexible, natural in-shoe experience, a Carbon Rubber was integrated into the outsole that provides improved flexibility and traction, while reducing the weight in the process.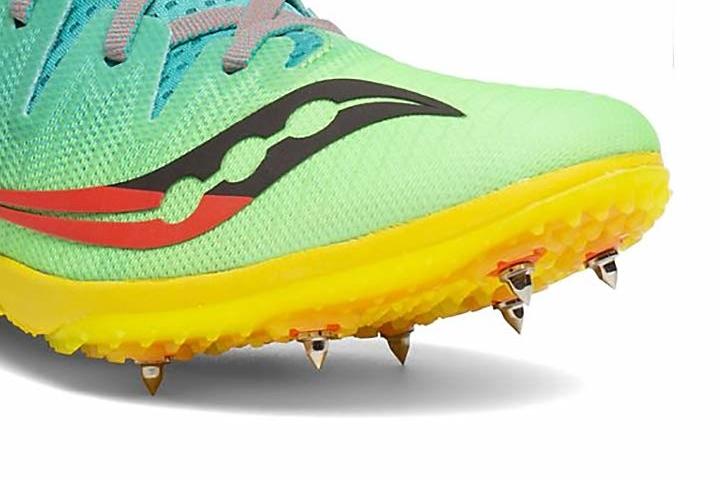 Designed with a 360-degree breathable mesh upper, this allows sufficient airflow that keeps the feet fresh and cool. With its ISOFIT upper construction, the shoe wraps the foot snugly and adapts to its natural movement.
Provides cushioning and stability
The Carrera XC4 is a fine example from Saucony that is a product of creative engineering systems that maximize performance, allowing runners to focus on the race rather than the equipment.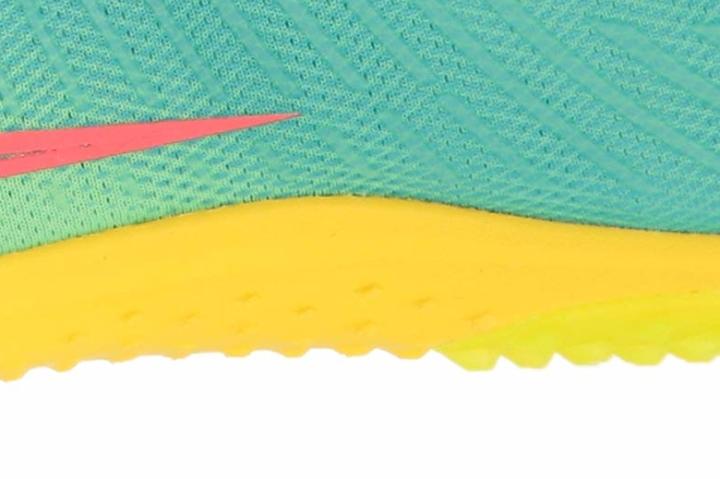 Advanced Saucony racing concepts like the Grid – the first sole-based cushioning system and stability -- provide an advantage to competitive athletes in the field.
Provides a dial-in fit
The Carrera XC4 offers top-notch commercial features found in other premium brands out there. However, this Saucony cross-country racing shoe excels in the lightweight spikes category.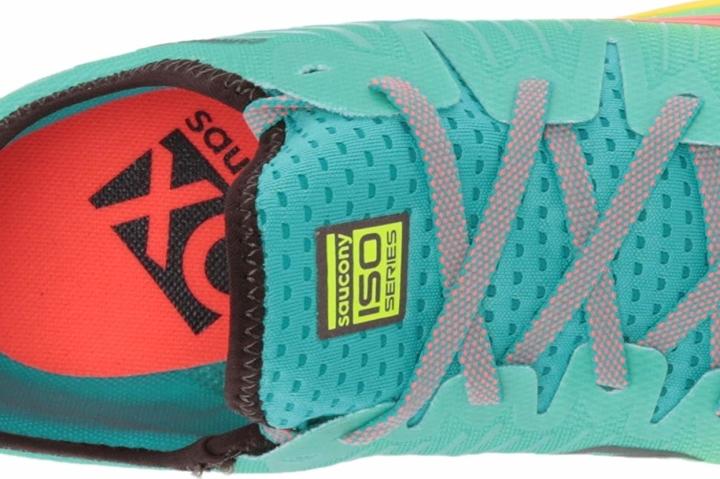 With its ISO fit upper designed with free-floating eyelets, runners can dial in the right fit with each lace. The bootie construction delivers a snug yet comfortable fit.
Enhanced grip and traction
The horseshoe-shaped forefoot is integrated with a patch of crystal rubber around the spike plate. This helps enhance the grip and traction in a variety of ground conditions.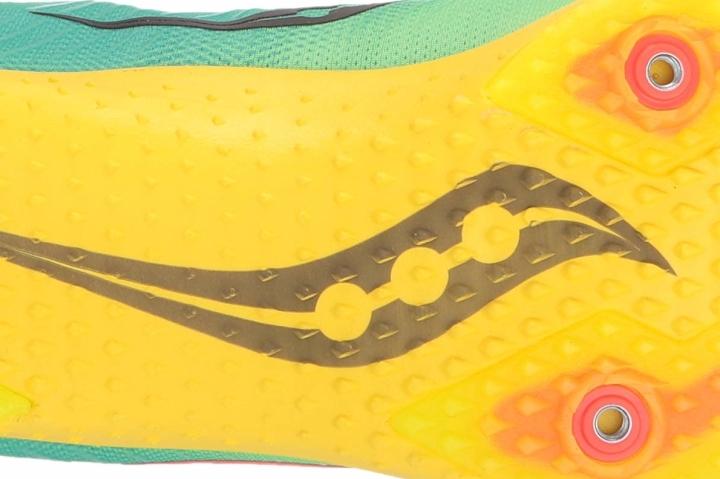 According to testers, this cross-country running spike delivers on courses that go up and down hills on a straight racing path. However, the shoe slipped a little on sharp turns or slanted ground.
Saucony Carrera XC4 brings performance to the next level
This XC racing shoe can take the runner's performance to greater heights. The fully-engineered soles are enhanced which offers stability and a customizable fit that gives the runner an easier ride in the open fields.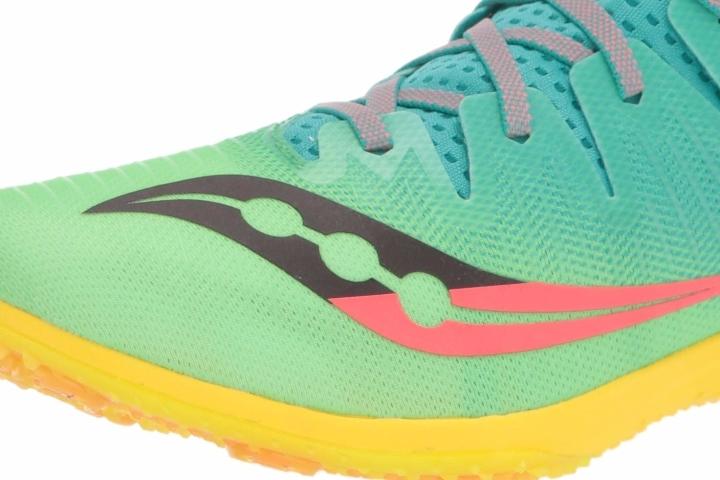 From its appealing design, snug fit without any pinching, and overall performance, the Carrera XC4 is a crowd-pleaser.