Consider traversing rugged off-trail terrain with careful steps a thing of the past in the Quest Element GTX. Indeed, when your feet meet this mighty backpacking boot from Salomon, you get supercharged to decimate whatever's in your path with tank-like confidence minus the drag. And in shifting weather, the boot takes you places without leaving you with soggy feet.
Pros
Rockstar grip
Phenomenal comfort level
Exemplary ankle support
Waterproof
Enchanting lightness
Fits wide-footed hikers too
Not insulated yet cozy
Protective toe bumper
Cons
Frail waterproof membrane
Too much ground feel
Who should buy the Salomon Quest Element GTX
The Quest Element GTX is yet another fantastic trekking boot that expands Salomon's remarkable Quest lineup. Purchase it if:
You want something quite light but with the supportiveness of the Quest 4 GTX.
Your go-to trail is mostly a combination of loose rock and mini boulders.
Backpacking boots that accommodate a wide variety of foot shapes are what you need.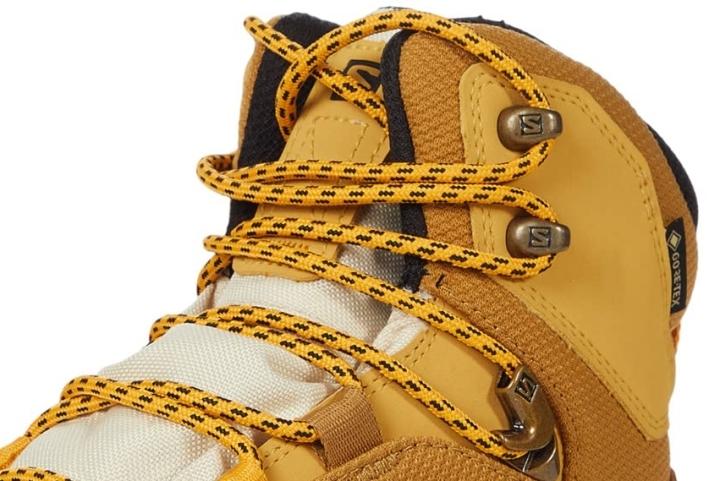 Who should not buy it
With no issues concerning its gusseted tongue and the durability of its waterproofing, the La Sportiva Nucleo High II GTX is a great alternative to the Quest Element GTX. Also, skip the featured boot for the Scarpa Rush TRK GTX if you want something more supple and shock-absorbent underfoot by default.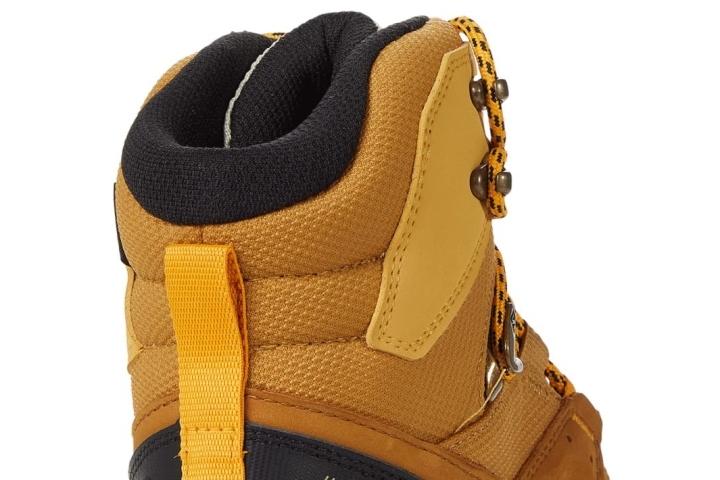 A tenacious Quest every time
Many reviewers are mesmerized by the Quest Element GTX's adhesive prowess. "This outsole is fantastic," says a professional vlogger, referring to its grip performance on surfaces like rocky roads, grass, sand, and even tile and marble. Another one is simply astonished by its overall tenacity, saying that it provides "excellent grip in both wet and dry conditions."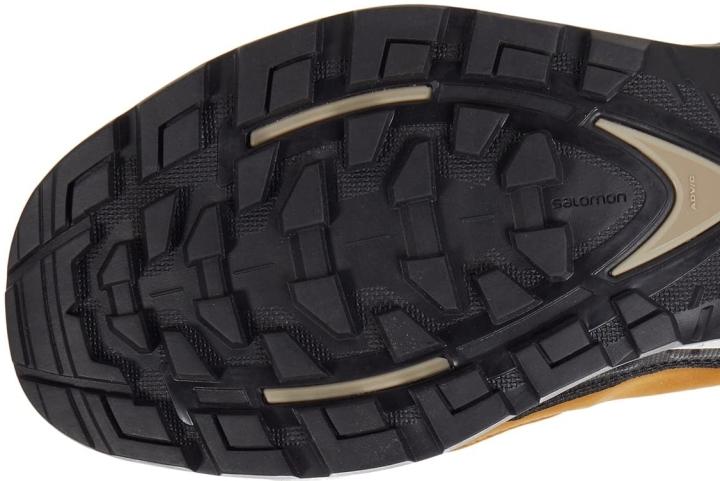 Super-pampered feet in the Salamon Quest Element GTX
"These are really, really comfy" is how an expert finds the Quest Element GTX. Non-professional reviewers also have these to say about the boot's extraordinary comfort level:
"The comfort is too great."
"Very happy with the comfort."
"These guys deliver."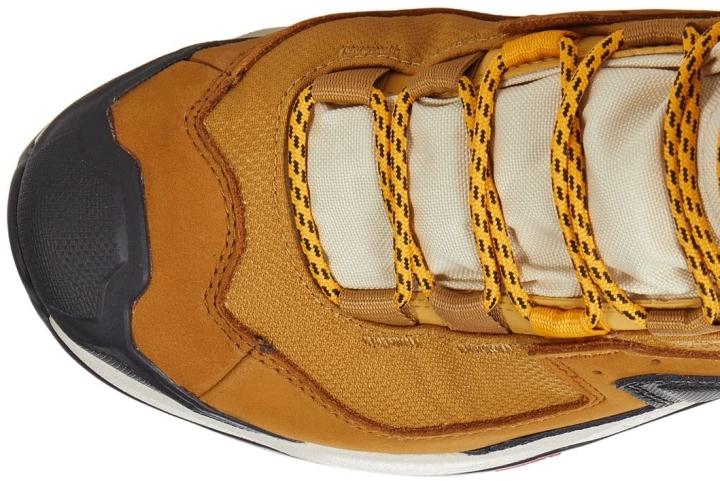 10/10 ankle support
The featured trekking boot has "absolutely great ankle support," says an experienced backpacker. It's "more supportive than I thought," says a footwear critic.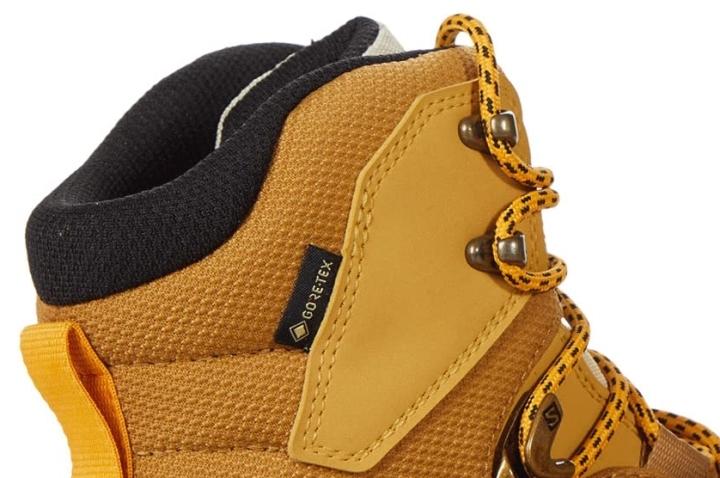 Waterproof as long as it lasts
With remarks such as "the waterproofing is excellent" and "feet always dry," the Salomon Quest Element GTX is quite impermeable. That said, a couple of hikers reported that its Gore-Tex membrane doesn't last that long.
There's also a vlogger who wishes its tongue gusset was at least as high as the heel collar, which is about 6.5 inches from the ground. But this isn't the case, and he fears that this design choice will flood the shoe in waters higher than 5.5 inches.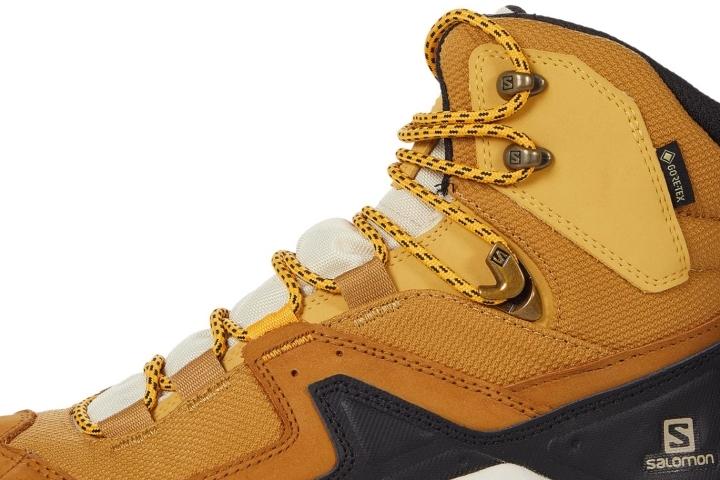 Among the lightest backpacking boots
"Amazingly light for their size"—this is how a seasoned trekker describes the Salomon Quest Element GTX, which weighs 545 g a piece. Another one chimes in with: "the lightest I've owned." FYI: the average weight of backpacking boots is 690 g, making the featured kick 145 g lighter.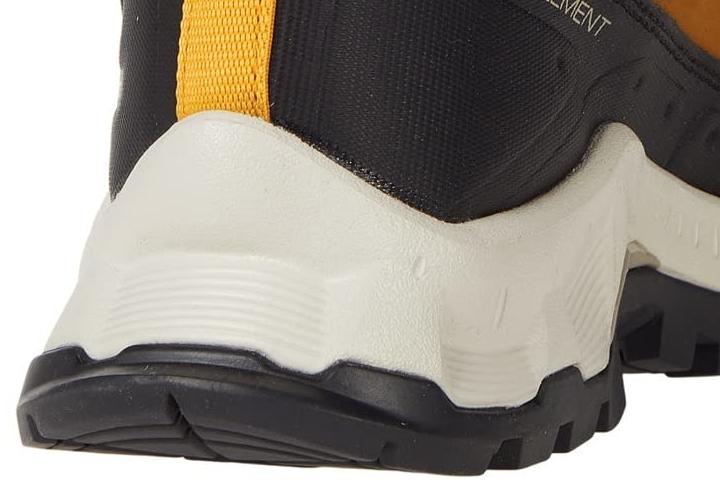 The Quest Element GTX's accommodating fit
A broad-footed adventure recommends the Quest Element GTX to people with wide feet, humorously referring to them as "wide-footed animals." On the other hand, there are those who find the boot well-fitting for slim-footed hikers, too.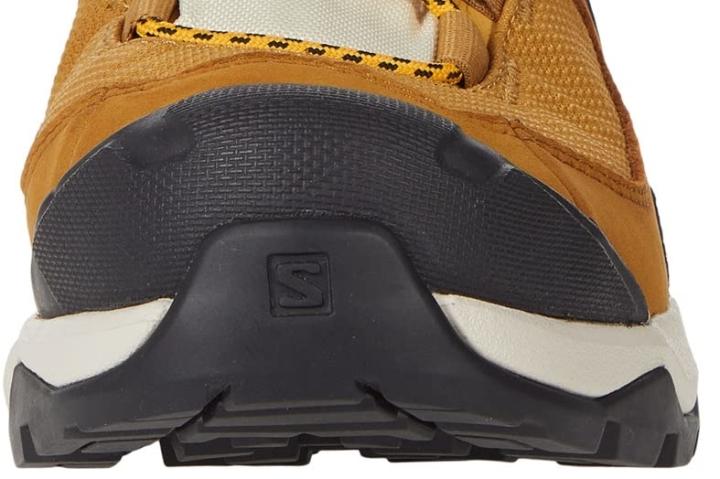 Won't bail on you in the cold
It's "great in the snow," says one impressed adventurer. Another says that the Quest Element GTX has "fantastic insulation without sacrificing breathability." FYI: the boot in question has no insulating components.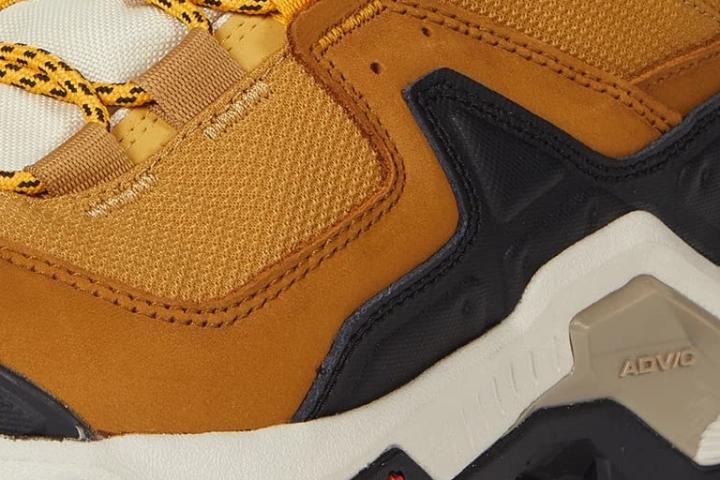 Wanted: A cushier insert
A footwear vlogger is a bit disappointed that the default footbed of the Salomon Quest Element GTX has insufficient cushioning.