If spontaneous explorations define your outdoor life, then the Outbound Prism has got to be on your radar. One of Salomon's highly adaptable shoes, this hiker leaves no room for restrained steps, be it on trails, sidewalks, or fancy floors. But some said that the shoe is a stain magnet, it is a stellar piece, especially if you are one such adventurer that toughs it out wherever you wind up.
Pros
Grippy outsole
Nice and sticky
Anti-stuffiness
High breathability
Featherweight
Supportive
Sturdy enough underfoot
Spacious toe box
Affordable
Cons
A blank canvas to dirt
Shoe runs narrow
Who should buy the Salomon Outbound Prism
The Salomon Outbound Prism is a wallet-friendly and adaptable hiking shoe best for:
outdoor enthusiasts who want a lightweight and comfortable hiking and backpacking shoe
light hiking and urban hiking
hunters of budget-friendly kicks, this shoe is for you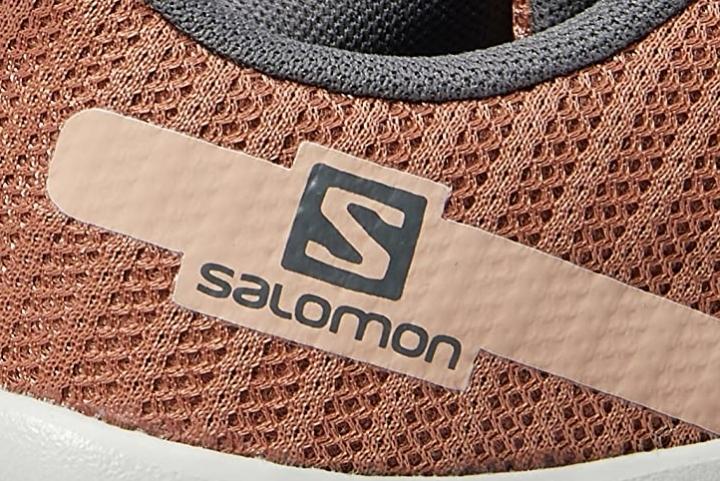 Who should not buy the shoe
This hiking shoe may not be for you if you need something quite resistant to cuts and abrasions. The shoe is not also working well on tracks that lead to steep slopes, particularly damp and muddy ones.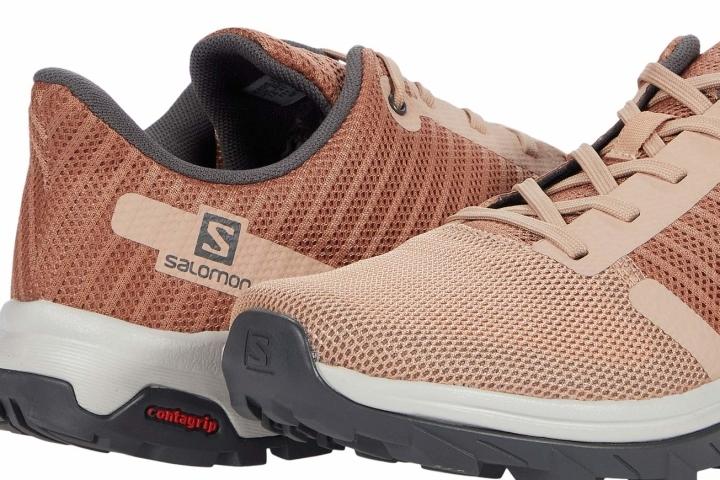 If a more supportive heel zone sits high on your hiking needs list, this shoe will not make the cut.
Outbound Prism can handle regularly maintained trail paths
Moderately rugged underfoot but "ready to hit the pub up top" makes the Salomon Outbound Prism hardly a tough sell.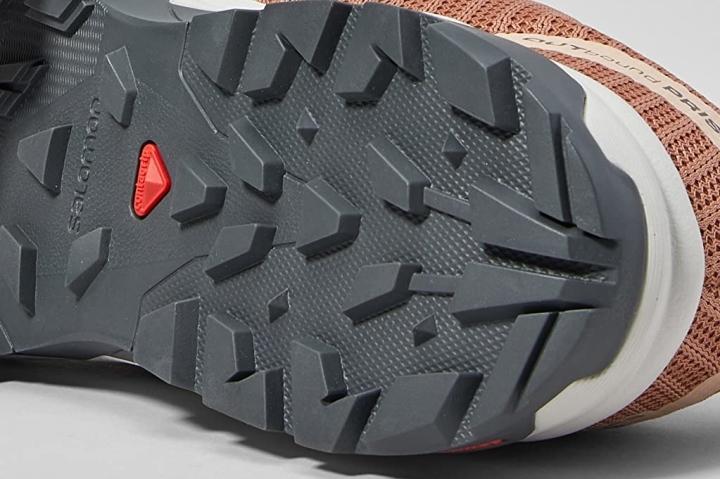 Yes, it is a versatile piece, but if you are still somewhere in the middle—ready to opt in or out with just a slight nudge—then this hiking shoe is for you for taking on regularly maintained trail paths (where sharp rocks have barely any presence).
Offers high breathability
A professional reviewer wrote that the Salomon Outbound Prism comes with high breathability, which is a blessing to all hikers and backpackers.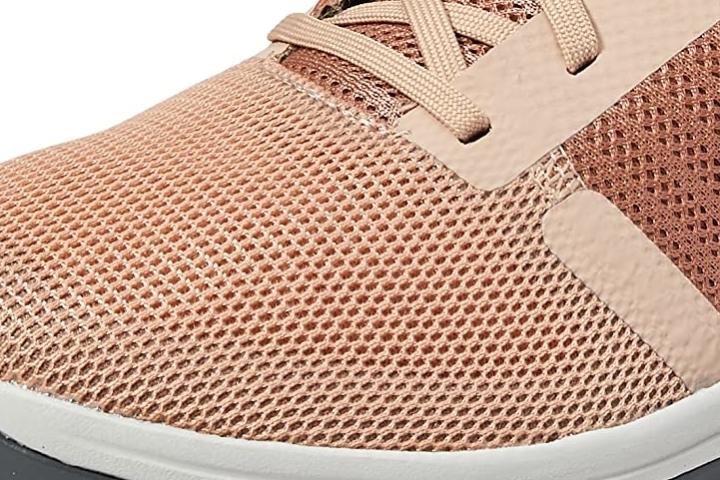 One user hails this anti-stuffiness quality of these kicks as a "big deal in Arizona." This makes it a solid option for hikers whose feet sweat easily and are prone to getting smelly.
Lightweight and sturdy
With a pair weight of no more than 500 grams, the Outbound Prism is a strong entry in our collection of lightweight must-haves.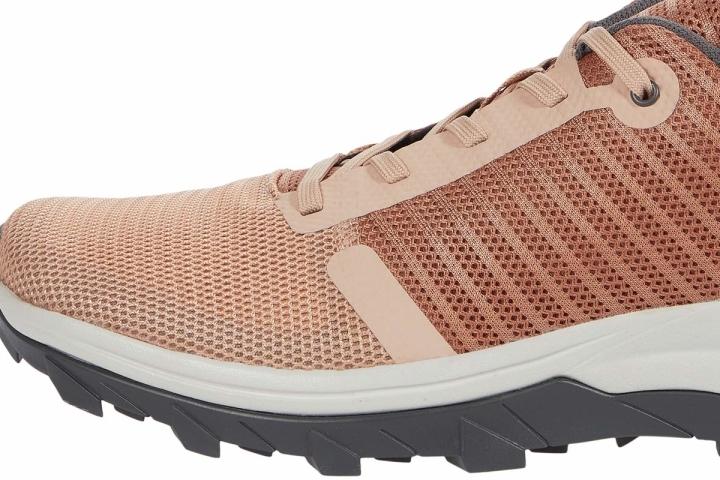 This hiker, despite its lightness, is sturdy enough underfoot—especially around the arch.
Nice and sticky outsole
An expert calls the Salomon Outbound Prism's outsole "nice and sticky." If you are not a fan of bunching or too much pressure around the instep, you will find this shoe an enjoyable hiking companion.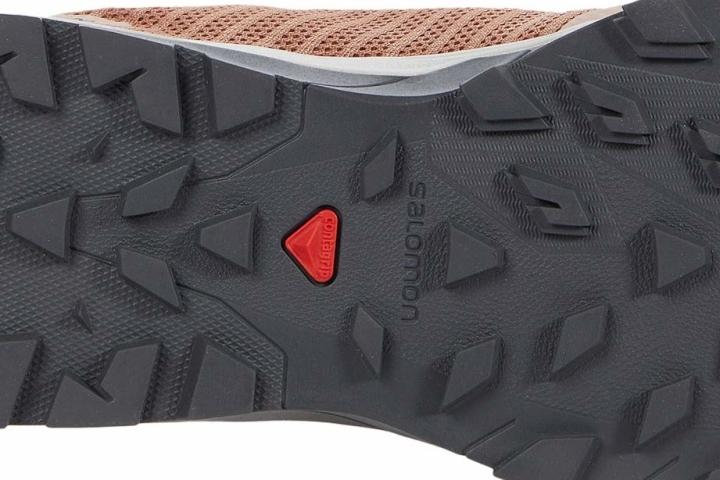 The overall construction of the shoe also allows wearers to have an easy on-and-off fitting. With its spacious toe box, hikers have enough wiggle room at the forefoot for more freedom of movement.
A blank canvas to dirt and the like
Are you a fan of waterproof hikers? Well, you are in luck because the featured shoe also comes in a Gore-Tex variant, called Outbound Prism GTX.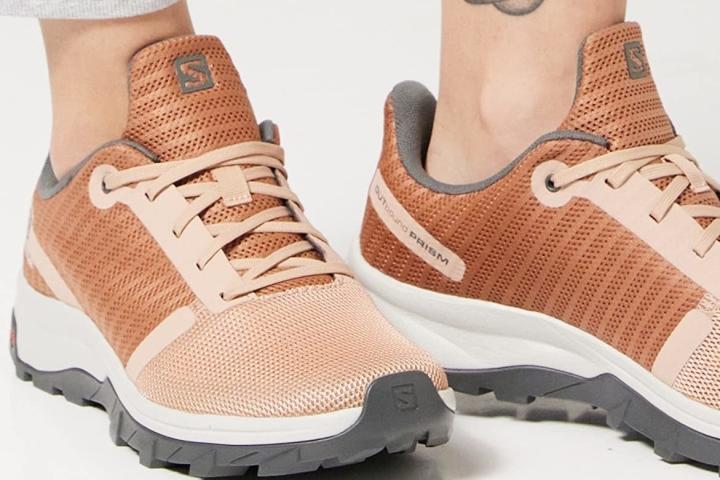 Yet again, to a rising vlogger, the Outbound Prism in Lunar Rock colorway is like a blank canvas to dirt and the like.