A fantastic entry to our selection of lightweight hiking shoes, the Amphib Bold 2—at no more than 450 grams a pair—can make manicured trails much easier. In this pair, boosted and confidence-inspiring steps are at your disposal, whether or not water is involved. Past its workable misfires, this speedy Salomon hiker is satisfyingly emboldening.
Pros
Featherweight
Supreme ventilation
Quick drying
Anti-odor interiors
Out-of-the-box comfort
Quick and easy lacing
Drop-in heel
Keeps debris away
Grippy outsole
Cons
Lacks durability
No lace pocket
Who should buy the Salomon Amphib Bold 2
This hiking shoe from Salomon is likely to meet your needs if you need:
a lightweight and versatile shoe for traveling in a warm climate
a well-ventilated and quick shoe for water sports and activities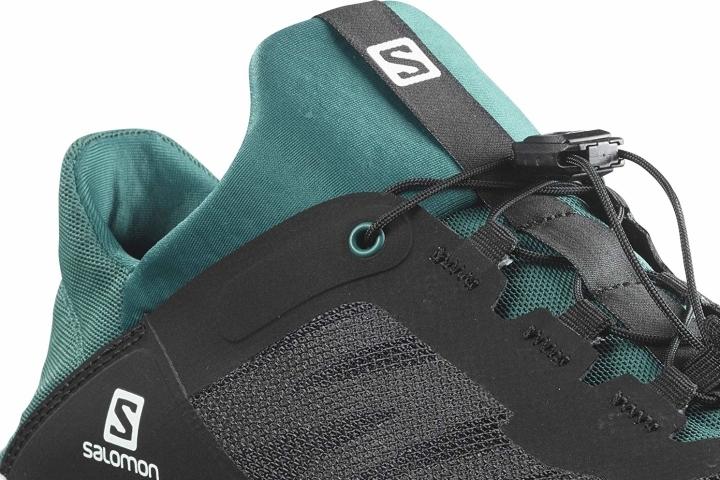 Super lightweight
The Amphib Bold 2 weighs 210 g per shoe while the average in its category of water hiking shoes is hovering at 285 g. According to the reviewers, the shoe is barely noticeable on the foot.
Because of that, this shoe is a very popular choice for traveling. It can seamlessly transition from the plane to the trail to a paddle board or even a coffee shop.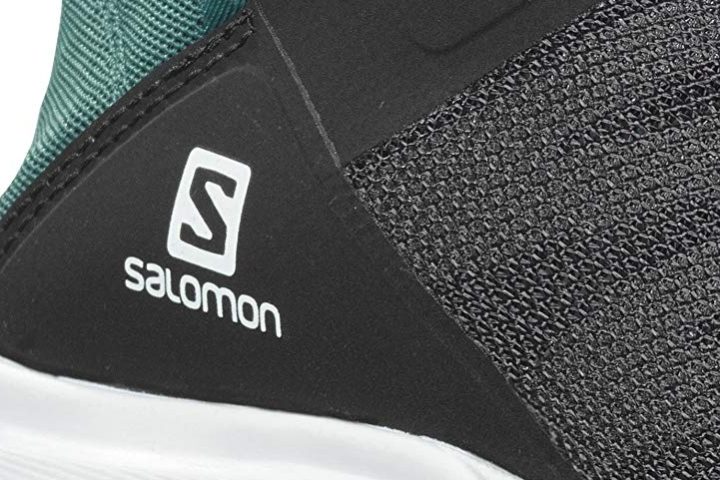 Breathable and water-ready
With the shoe's nearly see-through mesh, the air easily passes through the upper keeping the foot fresh and well-vented. The Amphib Bold 2 lives up to its name based on the praises from the wearers:
"my feet stay cool in FL weather"
"keep my feet so much cooler than most shoes"
Even someone who stepped into mud up to their knees reports that the moisture drained quickly, as expected.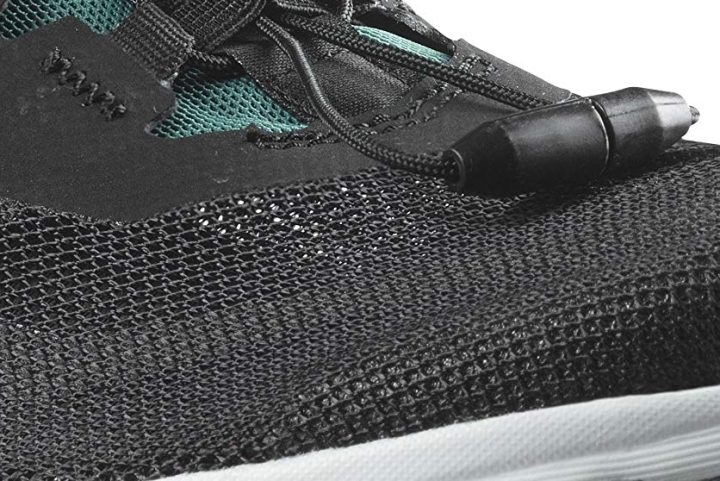 Anti-odor sockliner
The Amphib Bold 2 has a footbed that combats odor. This sockliner also proactively deals with moisture, so your tootsies can stay as fresh as possible, especially after traipsing through the water. According to the reviewers, it is both effective whether you are wearing socks or not.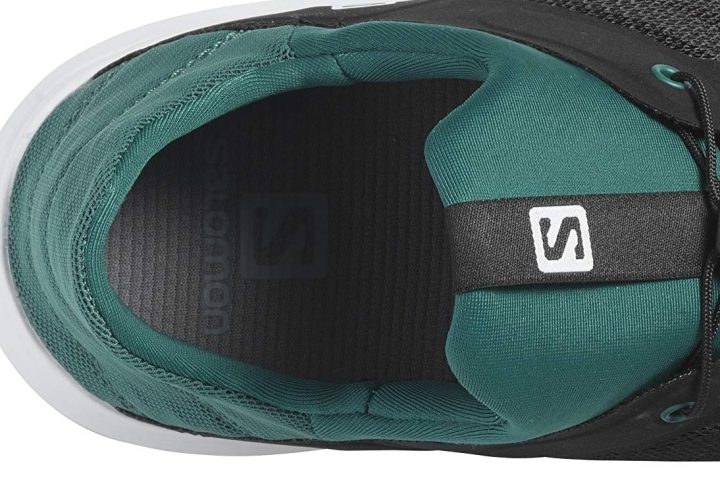 Amphib Bold 2 is grippy when wet
Climbing on wet surfaces is not a problem in this Salomon shoe.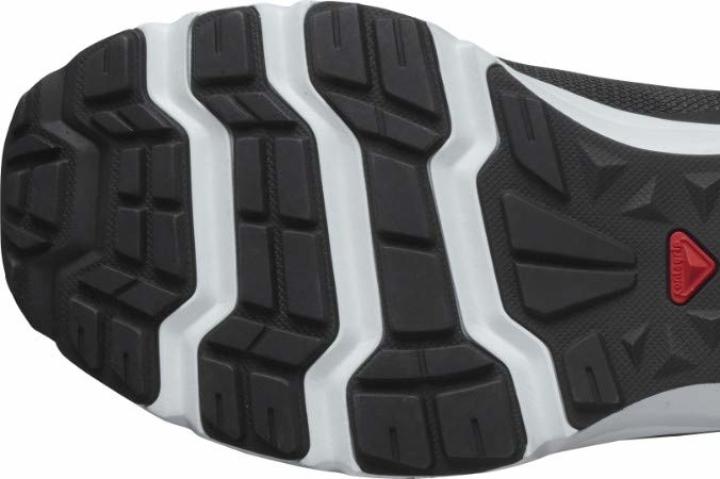 Instant comfort
No break-in needed. The shoe feels comfortable from the get go. Those who wore it for 3 miles straight from the box had no issues.
Salomon's speed lacing system
The shoe's bungee closure is very quick and easy to handle on the go, according to many reviewers.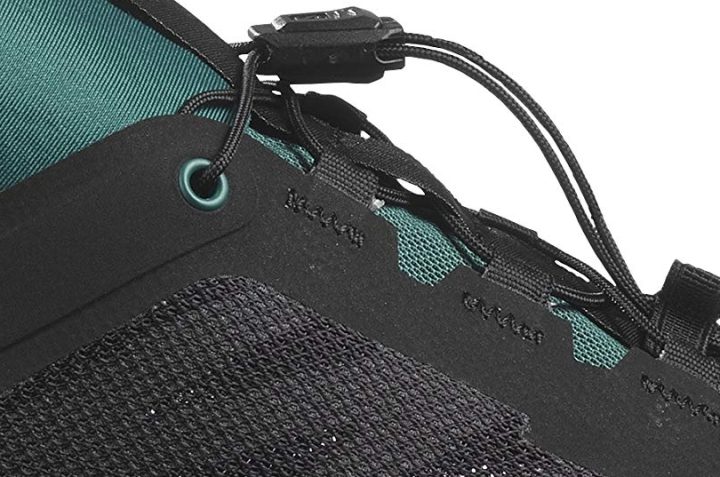 Salomon Amphib Bold 2 has a drop-in heel
This hiking shoe from Salomon has a collapsible heel, transforming said hiker into a slip-on when folded in. It makes it even easier to get on and off.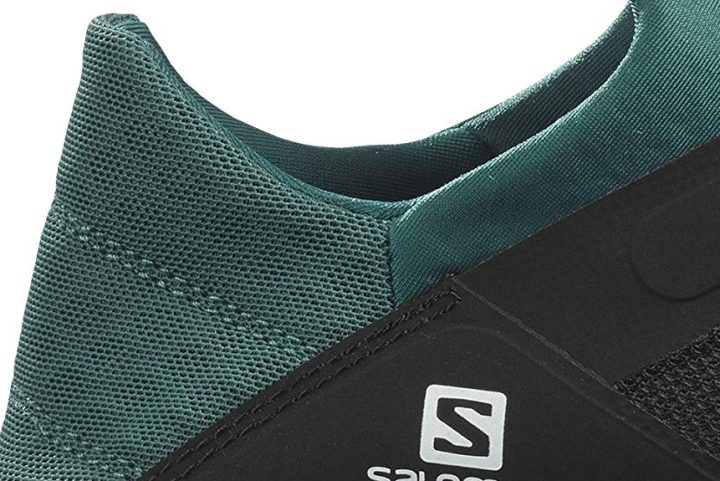 Keeps debris out
There are no seams or gaps on both sides of the shoe's tongue. This kind of construction blocks out debris and other foreign materials.
Could be a tad more hard-wearing
There have been multiple reports of the mesh wearing out prematurely as well as the material delaminating where the drop-in heel fold down. For a few, the shoe only served a few months before developing a hole or getting another major damage.