Who should buy the Ryka Nova
The Ryka Nova is a solid option if:
You are looking for a shoe that does not require any break-in period to be comfortable.
A sneaker cushioned enough to warrant a pleasant walking experience from sunrise to sundown is what you prefer.
A well-ventilated shoe to keep your feet fresh and cool is what you need.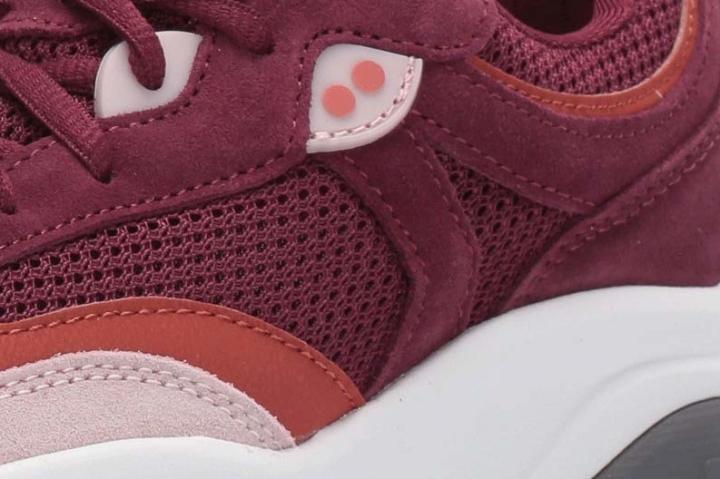 Who should not buy the Ryka Nova
Folks with certain foot conditions might not like the underfoot support that the Ryka Nova offers. A few wearers wish for a more supportive insole from this shoe. According to them, other Ryka walking shoes have better arch support. Also, its long laces might not appeal to people who prefer a sharp and neat-looking walking companion.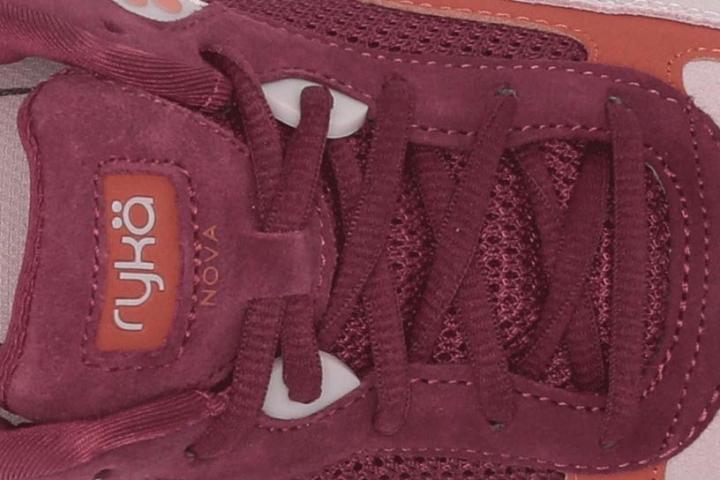 Cozy right away
Most purchasers are happy that the Ryka Nova feels comfortable right out of the box. That said, future owners can wear the shoe without having to break it in and enjoy its comfiness right away.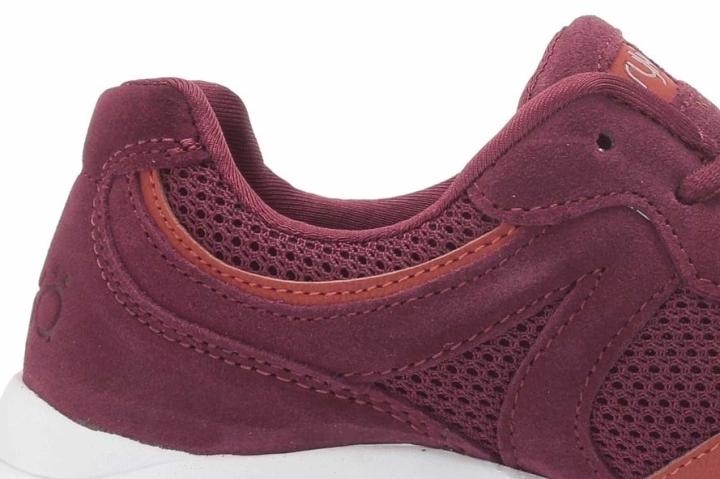 A pleasant day for your feet
The shoe provides ample cushioning for all-day walking and standing, according to multiple reviews. Folks who spend long hours on their feet could expect that wearing this shoe would provide a less stressful experience to their feet.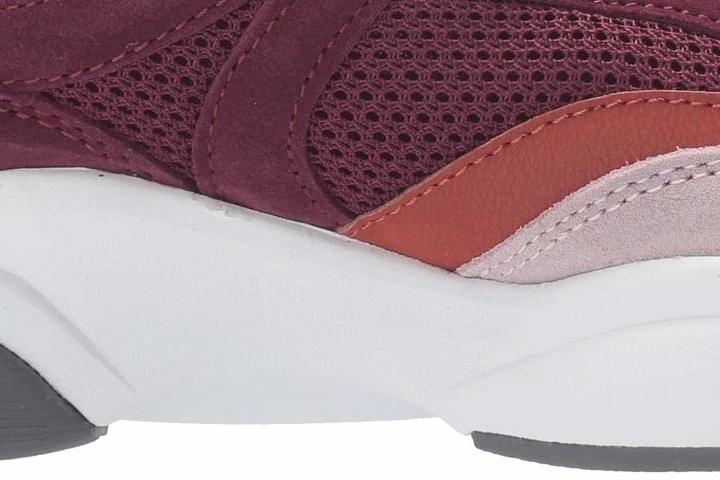 Sure and steady
Several people have appreciated the broad platform as it helps them feel more stable. That said, wearers can be confident that wobbling would be minimized and that a more steady ride would be enjoyed.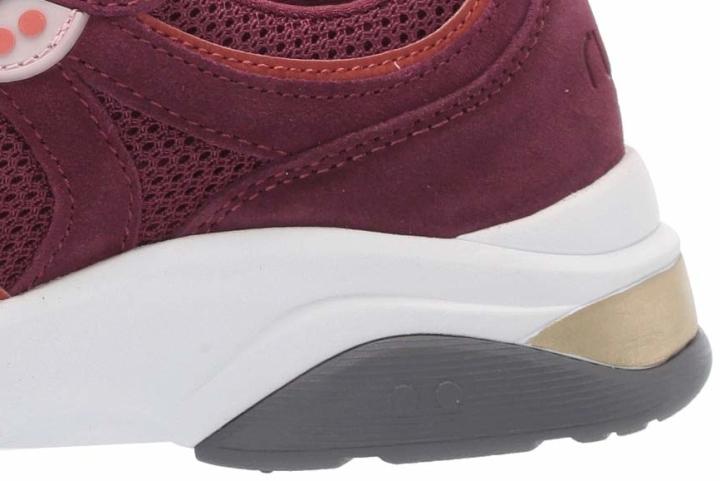 Breathe in breathe out
The model offers a balance of warmth and breathability which makes it perfect for fall and spring. Its ample ventilation would provide owners with a fresher, cooler, and healthier foot environment.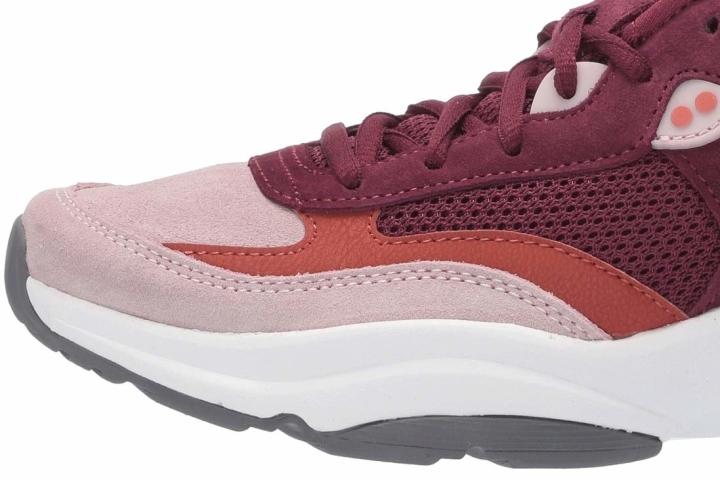 A very accomodating interior
While some wearers lament that the Ryka Nova's arch section is not that supportive, it utilizes a removable insole that allows wearers to use custom orthotics and heel inserts to bring in their preferred level of support and comfort. Having said that, folks especially those with foot conditions could still enjoy the shoe, thanks to its replaceable insoles.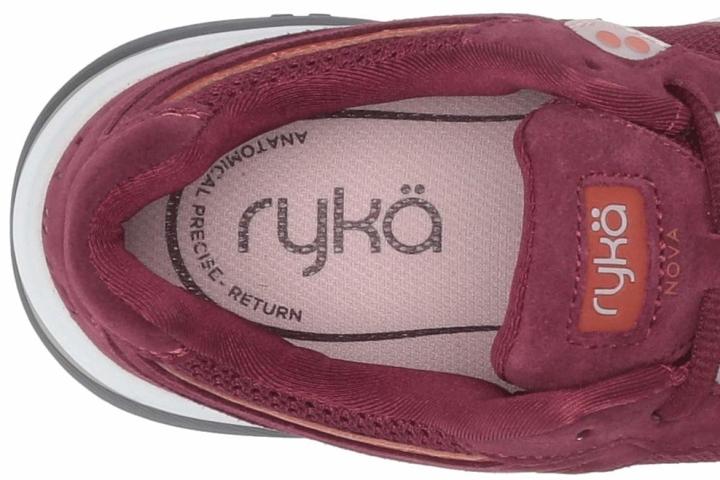 Comfy, roomy, and secured
Several wearers lauded the shoe for its well-fitting design. Its glove-like fit brings comfort to their feet which makes the Ryka Nova their go-to shoe. A wearer claimed that while this walking shoe offers more room to her feet, she did not experience any internal slippage with it. Furthermore, the level of comfort enjoyed from this shoe is "better than other big named brands," declared one owner.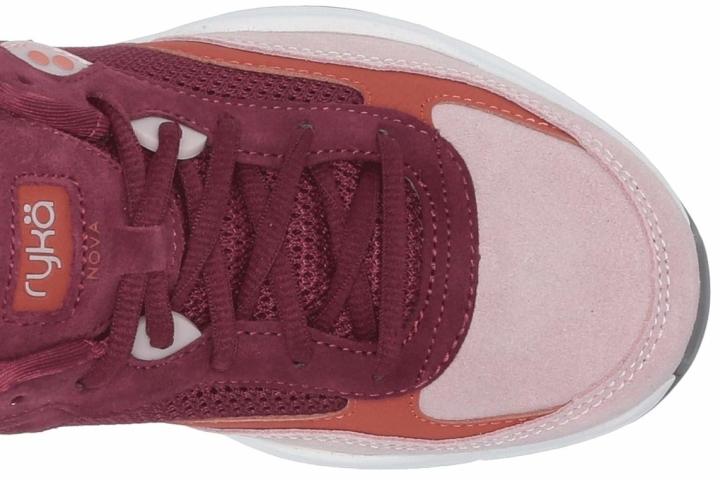 Huge yet stylish
Some people also take note of the trainer's "Dad-shoe" vibe. This old-school look appeals to folks who feel nostalgic for the good old days.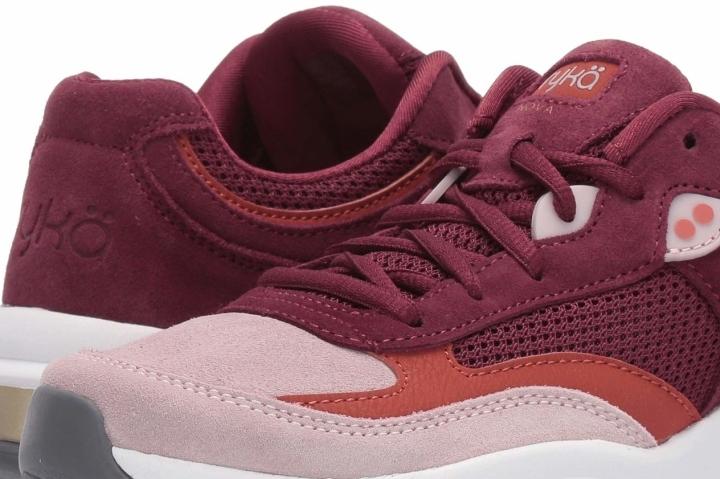 Compare popularity
Interactive
Compare the popularity of another shoe to Ryka Nova: