For aquatic activity enthusiasts, the Ryka Hydra Sport is a remarkable footgear. Its comfort, drainage ports, and quick-dry capabilities were applauded by the community. On the other hand, complaints emerged about the shoelace being weak as it tends to get easily untied. But despite its downside, hydro sports enthusiasts still regard this Ryka pair as their shoe of choice. They are immensely satisfied with its grippy outsole and durability.
Pros
Reliable outsole traction
Efficient drainage ports
Breathable
Quick-dry capable
Comfortable on the lace section
Durable
Great for water exercises
Cons
Gripless on pool bottom
Expands underwater
Inadequate breathability
Who should buy the Ryka Hydro Sport
Ryka Hydro Sport is suitable for water aerobics, satisfying the needs of water activity aficionados.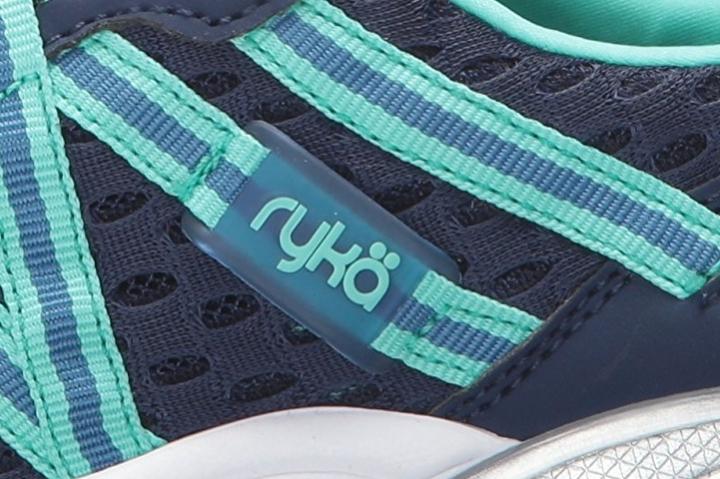 Sticky grip outsole
A sticky rubber makes up the outsole of the Hydro Sport. This type of compound does not lose traction even on wet surfaces. It is also durable, resilient, and flexible, which allows it to adapt to foot movements during activities. The openings of the drainage ports are visible in the outsole. The drainage ports allow water to come out of the shoe, but they also serve as entry points for water and debris.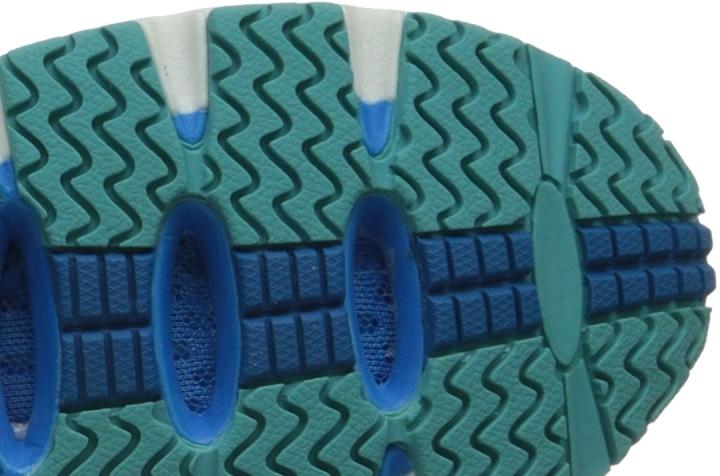 Shock-absorbent midsole
The midsole of the Hydro Sport is made from CMEVA, a type of foam that is lightweight, durable, and provides shock absorption to the underfoot. It funnels water out of the shoe utilizing the drainage ports. These ports connect to the outsole which ensures that no water is left trapped inside.
The Nitracel insole serves as a barrier that prevents debris from getting inside the footwear via the drainage ports. It draws moisture away from the foot to keep it dry and comfortable. It also serves as an additional layer that attenuates the force of impact with each step.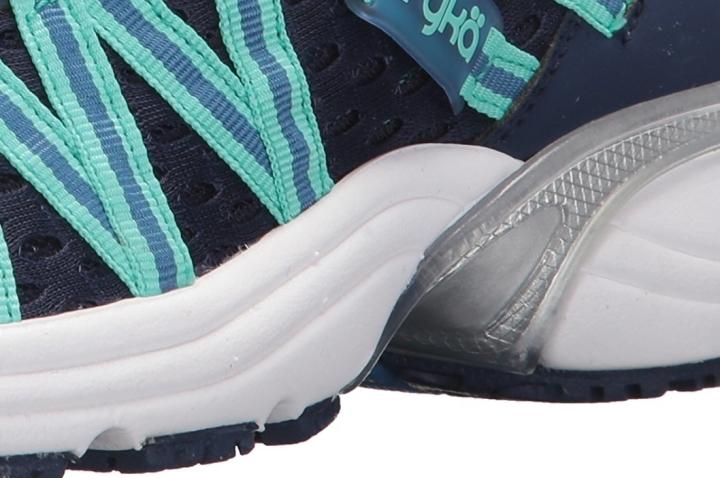 Breathable upper
A mesh material makes up the upper of the Ryka Hydro Sport. It is lightweight, breathable, quick-drying, and not easily damaged by chlorinated water.
Synthetic overlays reinforce the toe box and the heel section, areas that are subject to impact or scuffing during training in or out of the water.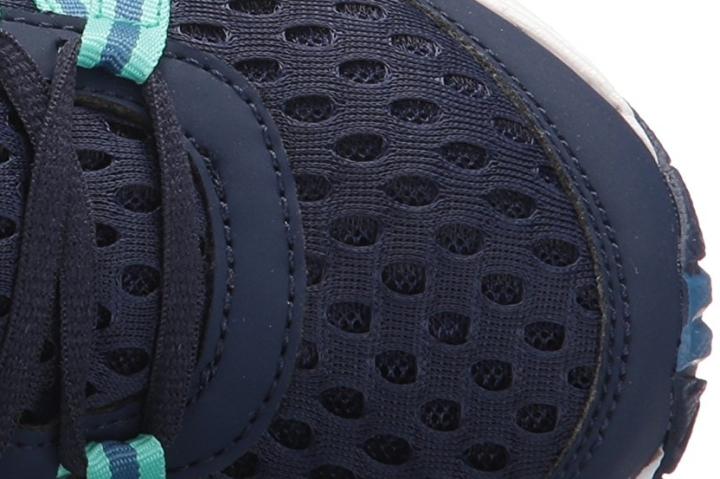 Snug lacing system
The tongue and collar are both padded. These sections not only ensure comfort but also lock the foot down during the activities.
The closure system features rounded laces that are secured with toggles.
The toggles tighten and loosen the laces, and they keep the foot secure if the knotted laces become untied.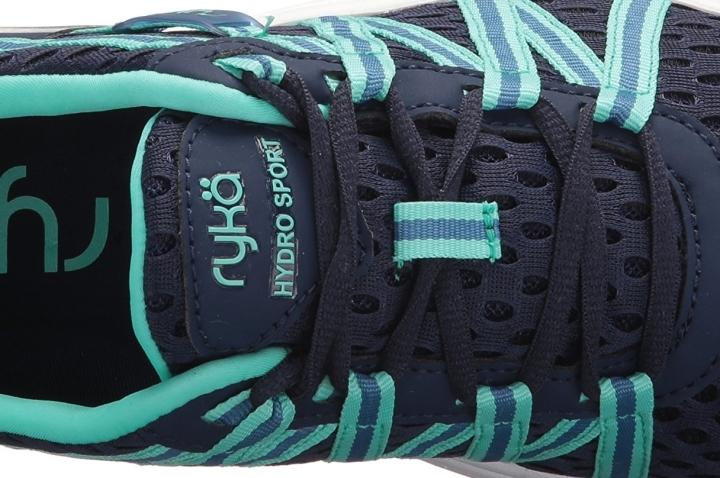 Strips of sturdy fabric adorn the lateral and the medial sides of the midfoot. This cage-like system integrates with the laces so that when they are tightened, the web-like structure becomes taut and pulls the side panels closer to the foot. This design enhances the lateral support of the upper.