A do-it-all workhorse with style — this is quite a fitting description for the Nano X1 Froning by Reebok. Whether your workout involves jumping, lifting, treadmill running, or flinging the barbell around, this model delivers. If you can get along with its bootie upper and bungee lacing, the trainer has the potential to become your reliable go-to.
Pros
Versatile gym use
Stable for lifting and squats
Great for all-day wear
Instant comfort
Easy-to-adjust lacing
Appealing design
Fairly light
Cons
Too long laces
Loose-fitting
Bad for rope climbs
Who should buy the Reebok Nano X1 Froning
Apart from fans of the mighty Froning himself, fitness enthusiasts looking for a versatile workout shoe also enjoy the Reebok Nano X1 Froning. A blend of a cross-trainer and a lifting shoe, it is an excellent choice for individuals who like dipping their toes in every type of workout. It also keeps you great company as a stylish all-day wear kick.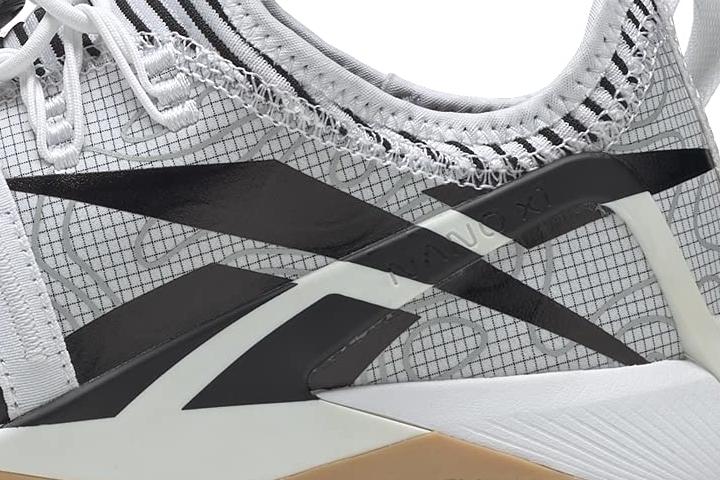 Who should NOT buy the cross-trainer
If you don't want to experiment with the shoe's bootie upper and the questionable bungee lacing, go for the original Nano X1. It has a more conventional upper design with laces and also costs less.
Don't get the Nano Froning if your workout involves lots of rope climbing and heavy weightlifting. A much better option here would be the Nike Metcon 7.
An excellent all-rounder created alongside the Fittest Man on Earth
The Reebok Nano X1 Froning is a special edition of the Nano X1, and it is produced in collaboration with the 4x "Fittest Man on Earth." Bearing the reputation of two revered figures: the Nano series and Rich Froning Jr., the Nano X1 reflects these figures' stature via its performance.
Many avid athletes appreciate this model's adequate performance in various functional fitness workouts, weightlifting, and even daily wear.
They recommend the shoe for any agility, HIIT, or plyometrics-based workout saying that it "makes a difference for jumps." It readily handles box jumps, rope jumps, burpees, push-ups, rowing, and many more exercises "without any hesitation."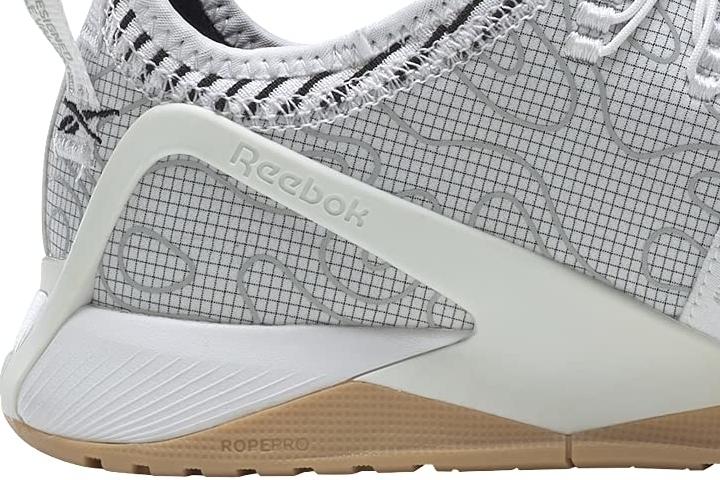 WOD runs (up to 3 miles) are not an issue with this trainer either.
As one expert reviewer puts it, the Nano X1 Froning has "the ability to feel comfortable and responsive for longer sessions".
Reebok Nano X1 Froning vs. Nano X1
The Froning iteration has taken the midsole and outsole designs of the original Nano X1 and concentrated the updates up top:
a bootie construction with bungee lacing for an easier on-and-off
a roomier toe box to accommodate toe splaying and wider feet
softer textile upper for enhanced comfort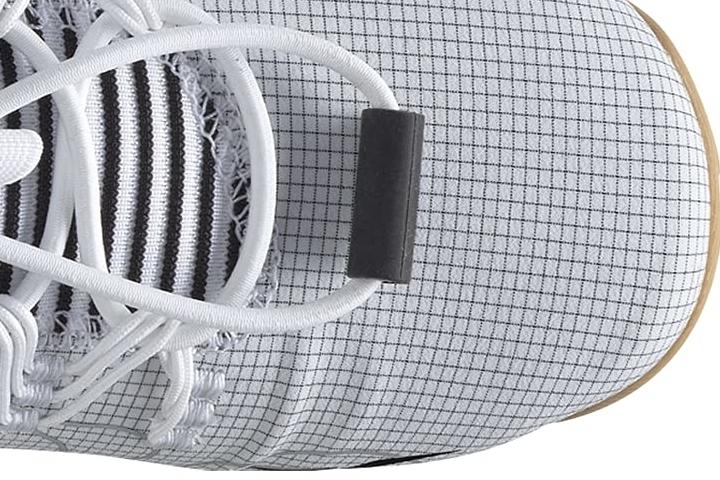 Its stability is worthy of the Nano name
Many people who have used the Nano X1 Froning for weightlifting are happy with its performance, especially for more moderate lifting (below 300 lbs).
They mention it feeling "sturdy," "completely grounded" and being "a great base for the Olympic lifts and squatting."
But if you prefer a more stable Nano, the earlier Reebok Nano X version might be a better choice.
Instant comfort
The reviewers agree that the Reebok Nano X1 Froning feels immensely comfortable from day one. "Pretty dang comfortable," an avid Crossfitter says.
No chafing, rubbing, hot spots, or blisters have been reported, so you can take your pair for a walk or a workout straight from the box.
Bungee lacing is a big miss
Even though some find the bungee lacing convenient for eliminating the need to tie shoes, most are disappointed in the length of the lace.
Many testers complain about the laces being too long. A commenter says that it could easily be 6 inches shorter. They also added that they had to tuck the lace inside the shoe to avoid tripping.
In addition, the elastic strap across the midfoot that's supposed to be holding the laces loosens up over time too, causing them to flop all over.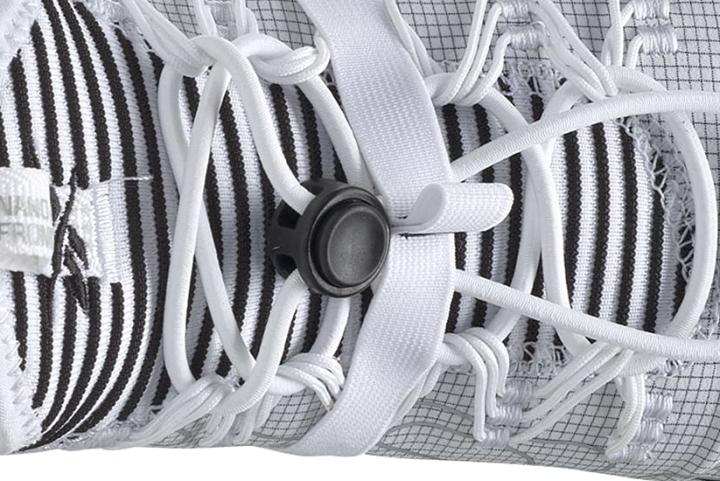 Nano X1 Froning is way too loose-fitting
What was supposed to be the trainer's biggest upgrade, unfortunately, became a deal-breaker for many. While the feedback ranged from the shoe fitting "a little loose" to having an "annoying heel slippage," nearly every user faced this problem.
For a narrow-to-average-sized foot, there is way too much space in the upper, both the heel and the forefoot. However, this same fact makes it an appealing option for wide footers.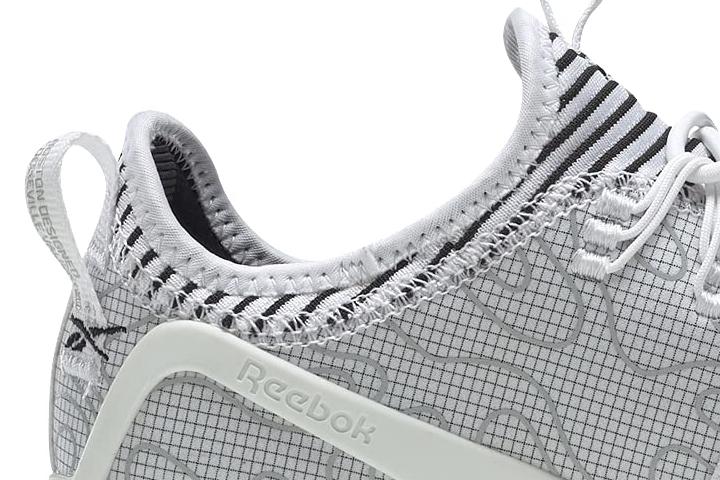 That's why most people recommend trying at least half a size smaller than your normal training shoe size. An expert reviewer even mentions that it's okay if the shoe fits a bit tight at first as it tends to break in with use. In his experience, after 3 weeks of use, he was able to fit two fingers between the back of the shoe and his heel.
If you do lots of rope climbing, stay away from this Nano
The Nano X1 Froning disappoints many users who do rope climbs. There are reports that after just a few workouts (for some only one was enough!), the rubber started to separate from the sole. This became a huge dismay as people expects better quality from a premium-level cross-trainer.
On the bright side, it feels light
This Froning shoe weighs 11.4 oz (324 grams), which is about the average across all Crossfit shoes on the market today. It's also a considerable drop in weight compared to the previous Nano X, which was a bulky one at 14.1 oz (400 grams).
The reviewers also note that the textile upper helps the trainer feel lighter on the foot compared to the rubbery mesh of the previous Nanos.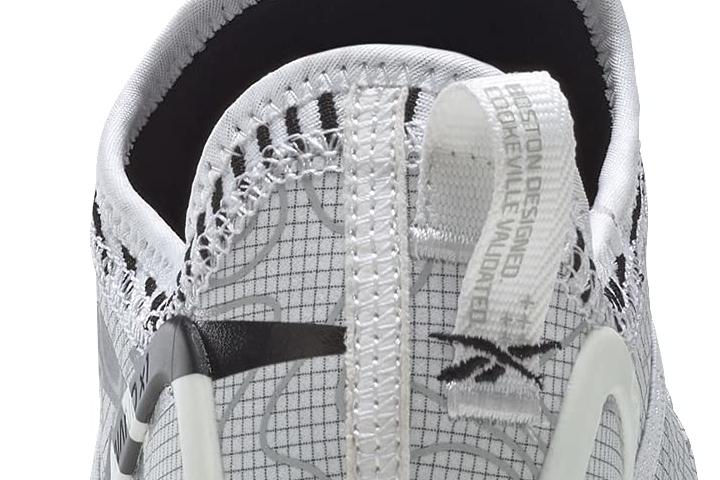 This Froning shoe is an eye-candy
Plenty of individuals find this Nano iteration very appealing, "aesthetically pleasing," and "interesting to look at."
They are also wowed by the number of colorways available. The white one surprises many people with its ability to resist dirt. It is quite easy to keep it clean and crispy, almost the same as it was when they first got it.
You are sure to receive lots of compliments from your gym fellas and passersby when you wear this trainer.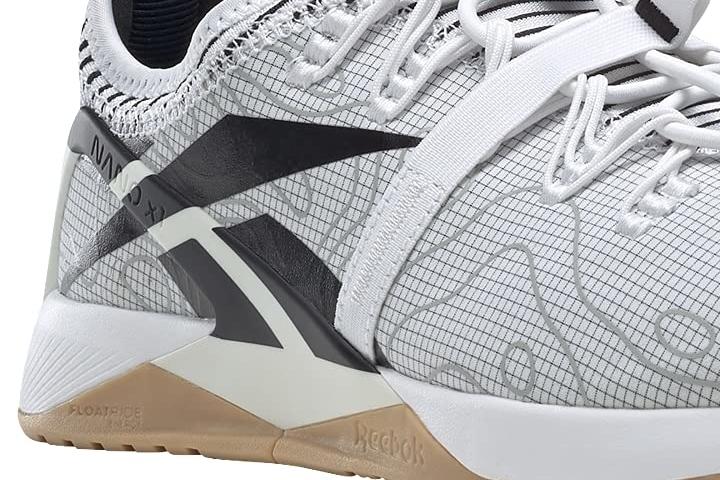 You will have to shell out for the Reebok Nano X1 Froning
Even for a flagship cross-trainer, $150 is a steep asking price. It is $20 more than the original Nano X1 and is also $25 more expensive than Crossfit shoes on average.
Of course, as a signature shoe, it has a lot to offer in terms of its gym performance and eye-catching style. But if you are more of a savvy buyer, this may not be the right shoe for you.