Dubbed as the "plated shoe for the masses," the Floatride Energy X from Reebok sits at a much more modest price than the rest of the carbon-plated running shoes on the market. Not only this, but it's also a springy contender that can offer a protective ride for your marathon races and a hell lot of fun during your speed training runs. And if you want planted steps on the track or the road, the Reebok Energy X delivers.
Pros
Springy and snappy ride
Great for speed training
Stable for a high-stack shoe
Comfy in long distances
Protective cushion
Breathable on hot days
Gusseted tongue
Grippy even

on

wet roads & sandy trails

Cheaper

than other plated shoes
Recycled upper
Cons
Not for setting race PRs
Loose heel for narrow feet
Comes in full sizes only
Who should buy the Reebok Floatride
Energy X
Don't pass up on the Floatride Energy X if you:
are a cash-conscious marathoner who wants a versatile trainer/racer
want a stable and protective running shoe to log miles on the road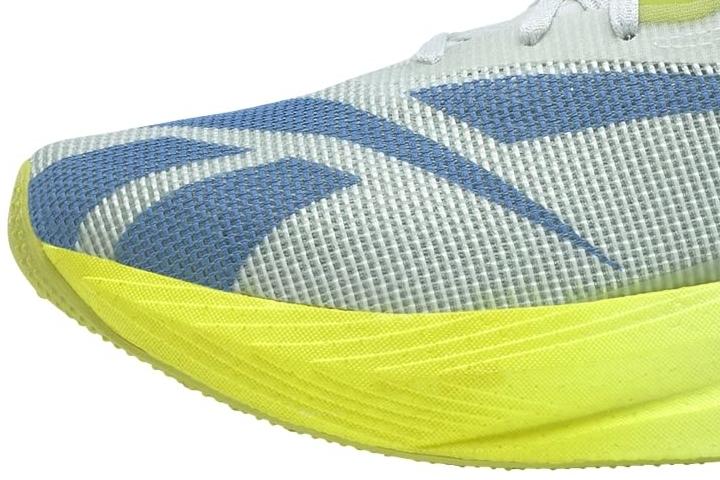 Who should NOT buy it
Considered by many as a step back from other race options when it comes to weight, you can opt for the lighter, PR-setting Saucony Endorphin Pro 2 instead of the Energy X. And if you want a snug fit that's friendly to narrow feet, the Nike ZoomX Vaporfly NEXT% 2 is an excellent choice.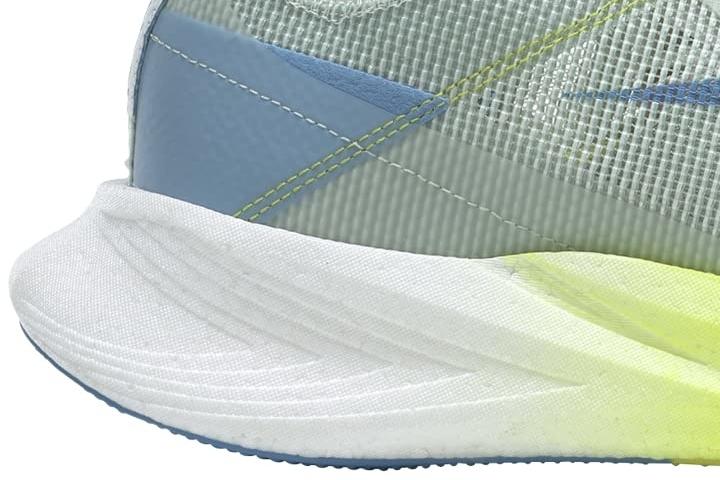 Can go fast...just not THAT fast
To put it more accurately, it's a fun shoe. But if you're expecting an Adios Pro eliminator, you might want to temper down your expectations. With its weight and less peppy ride, it just "doesn't scream race day" as one of the experts said.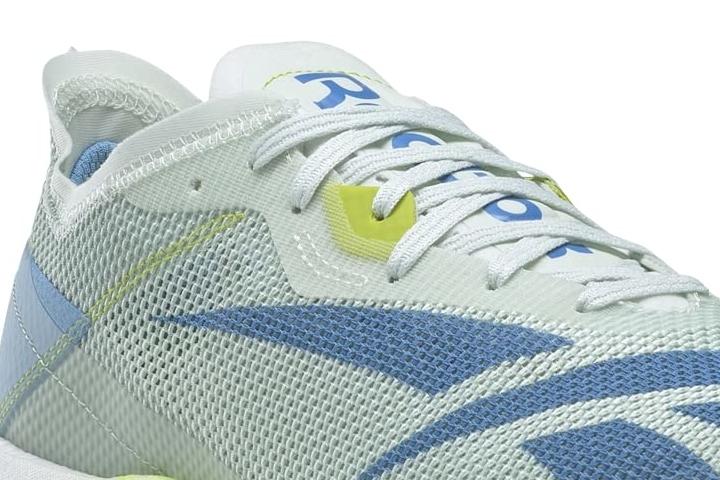 But it's not all bad because, for its price, many find its ride awesome. To quote testers, it's a "massive stack of energy" that offers a "welcome boost" for a bolting performance.
On the heavy side
As mentioned, weight is a caveat that holds the Reebok Floatride Energy X back from becoming a record-breaking racer. At 260 grams/9.2 ounces in US men's 9, it just tips the scales.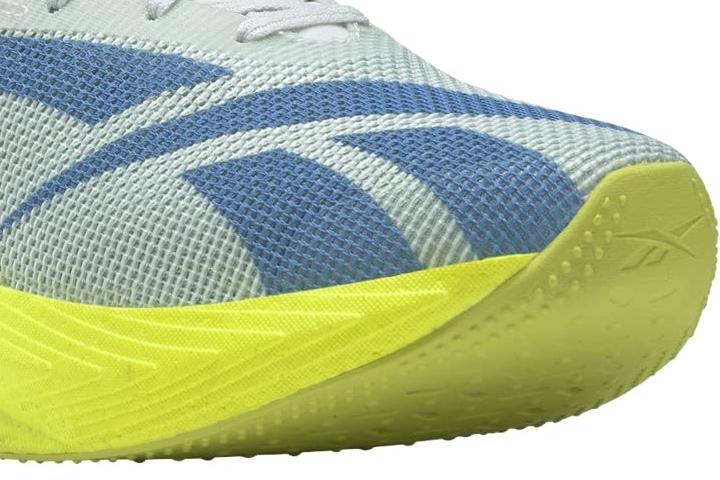 In the world of racing flats (215 grams/7.6 ounces, on average), it's "way too blocky." Just as it is bulky compared to the average carbon-plated running shoes that weigh 228 grams/8 ounces.
Anchored steps from the Reebok Energy X
Among other super shoes, testers consider this shoe as one of the more stable models, saying it's:
"not

mushy

like the Nike ZoomX"
"relatively stable" despite its high stack
"stable during long runs"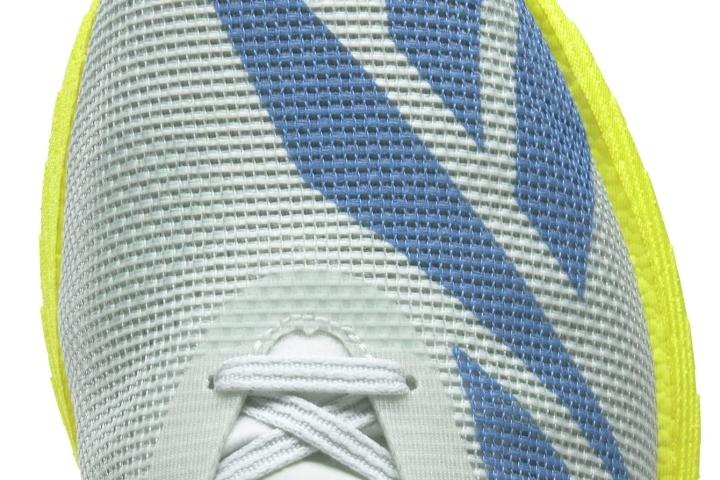 And these are all owed to the shoe's carbon plate that adds a smidge of rigidity for support and the wide platform it sits on.
A comfy miler
For high-mileage efforts, almost everyone agrees that the Energy X's cushion is spot on. It feels bouncy and protective; road runners say there's NO need to break it in.
On top of this, according to a verified buyer, the foam "compresses a great deal." If you want loads of cushion that can carry you through 26.2 miles without any strain, this is it.
Foot wrap that loves the feet
The upper is not only environmentally friendly; it's also soft, and foot-conforming. It's stretchy; reviewers say it "disappears off the feet."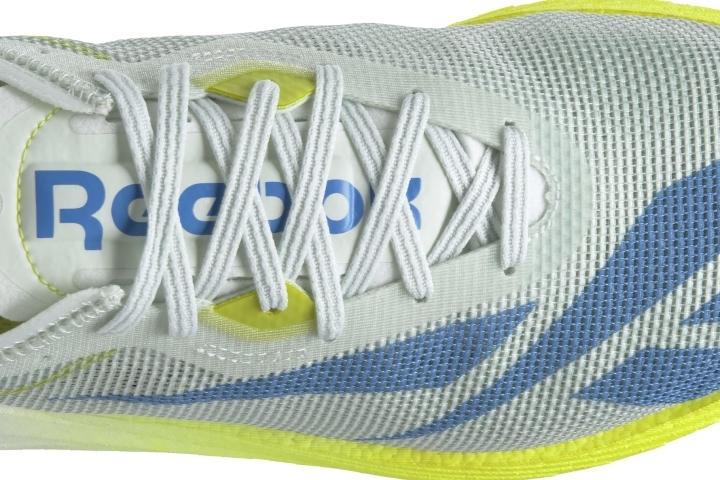 Even better, it's very breathable. A tester perfectly describes the shoe's ventilation saying he doesn't worry "about his feet overheating." What's more is that the upper drains water fairly easily.
Locking it all in
The gusseted tongue, padding in the collar and heel, as well as the laces, work altogether to deliver a secure and comfortable fit. However, for narrow-footed runners, the Reebok Floatride Energy X leaves much to be desired.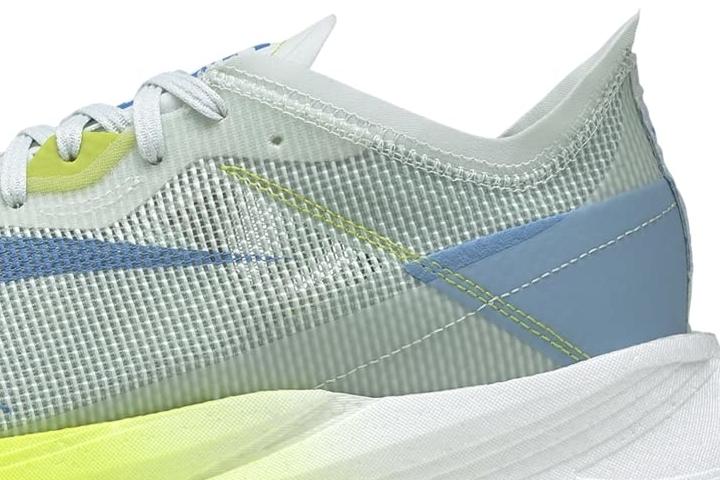 At faster paces, the fit is rather "sloppy;"' it makes the ride "wonky." The heel is also too wide for a dialed-in fit. Lace-locking or wearing thicker socks is highly advised. And a PSA from one of the runners: "Important: Comes in full sizes only."
Latches to the ground
On sandy trails and on inclement weather days, the outsole remains tacky. Despite not having too many lugs, the Floatride Energy X has ample grip.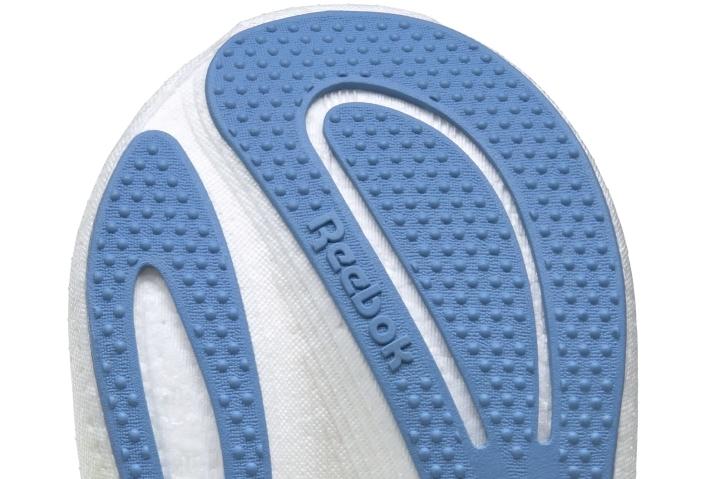 A tough cookie
Traction aside, the outsole can also take a beating. After 35 miles of wear testing, it has remained intact. It's in a pristine condition, critics expect it to go beyond 300 miles, which they consider long for a carbon-plated shoe.
The Floatride Energy X exudes great value
Today, super shoes can cost up to $250 or even more! But the Reebok Floatride Energy X is positioned as a race-day shoe that's accessible to everyone. And to this, runners agree.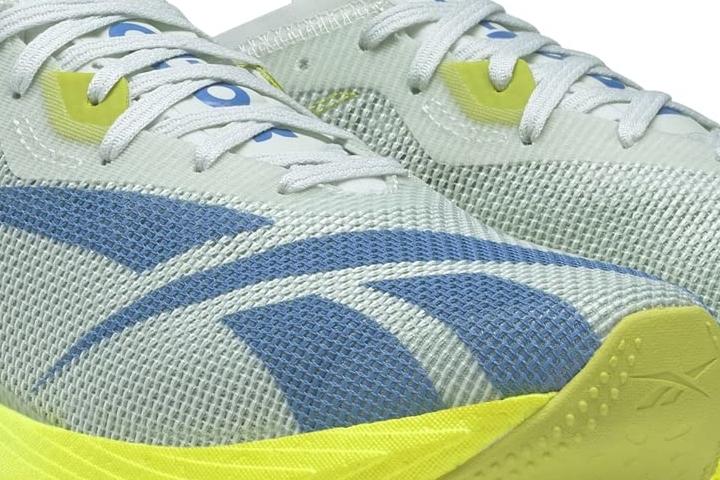 Even better, for a sub-$200 super shoe, the Energy X's performance surpasses its price. Whether you're taking it out for daily runs or race day, the price "justifies it sitting in almost every category." This said, value-wise, it's an easy 10/10.