If you want to take your running shoe on your daily run or just your casual day-to-day activities, the Reebok Flashfilm 3.0 is a great pick. In addition to its supportive cushioning, the trainer flaunts vivid color schemes that make your sporty outfit stand out.
Pros
Soft underfoot sensation
Goes as casual and athletic wear
Appealing style and colors
Snug fit prevents slippage
Lightweight
Sufficient breathability
Good for narrow feet
Cons
Rubs the heel
Fits tight and narrow
Who should buy the Reebok Flashfilm 3.0
The Flashfilm 3.0 is an ideal option from Reebok if you are looking for the following:
an affordable running shoe that is suitable for both daily running and all-day wear
a good-looking shoe that makes for a stylish casual sneaker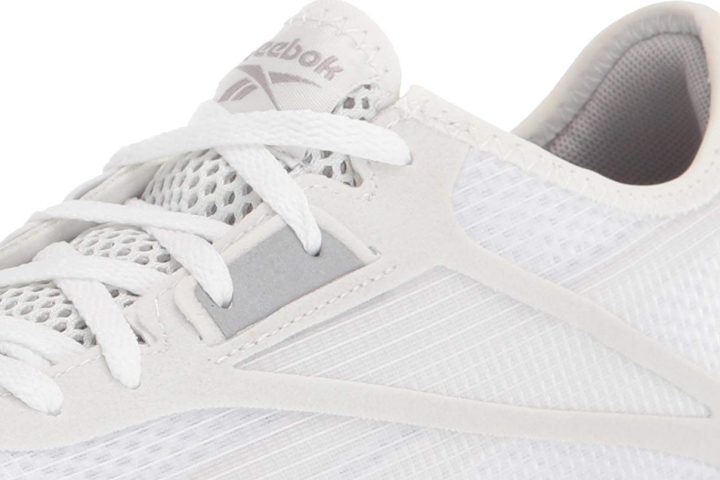 Who should NOT buy the shoe
This Reebok shoe is not a very popular choice for serious runners as it lacks the features of a real performance shoe for longer distances and faster paces. If that's what you are after, try Reebok Floatride Energy 4 or Floatride Run Fast 2 instead.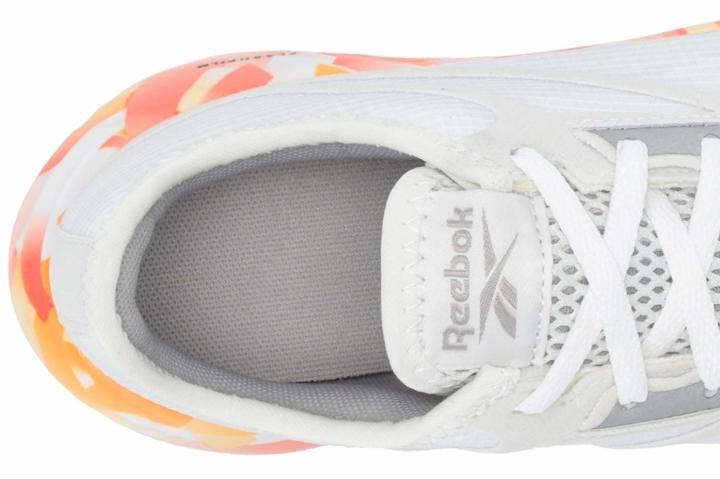 Flashfilm 3.0 is a looker
The primary reason why many people chose this shoe from Reebok is its aesthetics. The brightly colored sole has attracted many style-savvy buyers:
"love the color pop on the sides"
"wanted some pop of color...these are fun"
Ladies have also referred to the shoe as sleek and feminine. Some of them mentioned receiving tons of compliments when wearing the Flashfilm 3.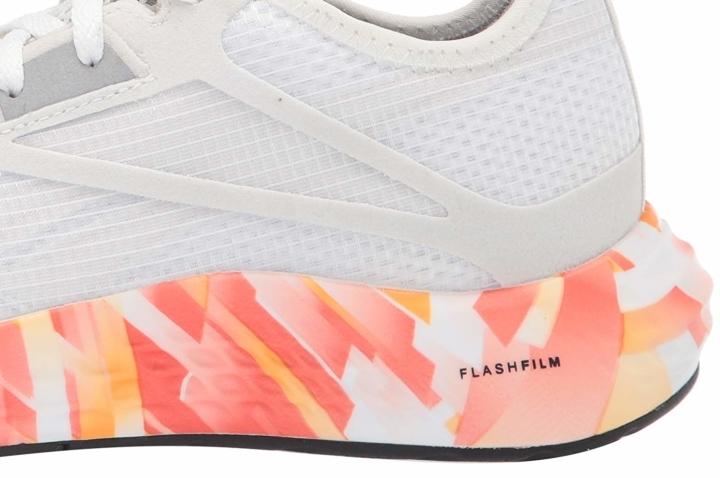 Major blister warning!
An overwhelming majority of reviewers complained about receiving bad rubs and blisters on the back of the Achilles. These came from the shoe's non-padded heel collar which extends high up the back. Wearing taller socks at least the first few times is a must in the Reebok Flashfilm 3.
"The back of the shoe digs really bad," "caused wounds in the back of my heels," and "ripped open a huge sore," - these are just a few of the comments coming from the wearers.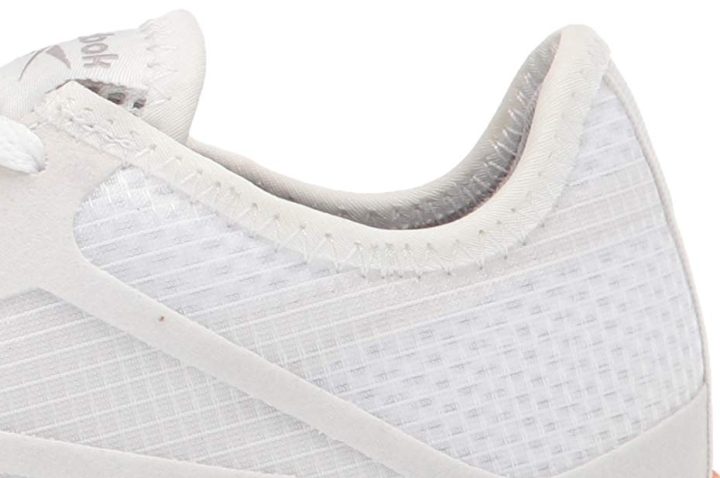 Cushioned for your daily walks and runs
As suggested by the name, the Reebok Flashfilm 3.0 is a road running shoe that is infused with the series' staple — Flashfilm polyurethane midsole. The foam heightens energy return in each step that provides a propulsive running experience.
Featuring an ultra-light construction, the energy expended when running is kept at an absolute minimum for endurance. A lot of wearers have taken note of how lightweight this Reebok shoe feels.
Fits very narrow - sizing up is necessary
The Flashfilm 3.0 is described as a tight-fitting shoe by many people:
"slightly more narrow than some of my other athletic shoes"
"run very slim and tight"
"feels like it's cutting off circulation to my feet"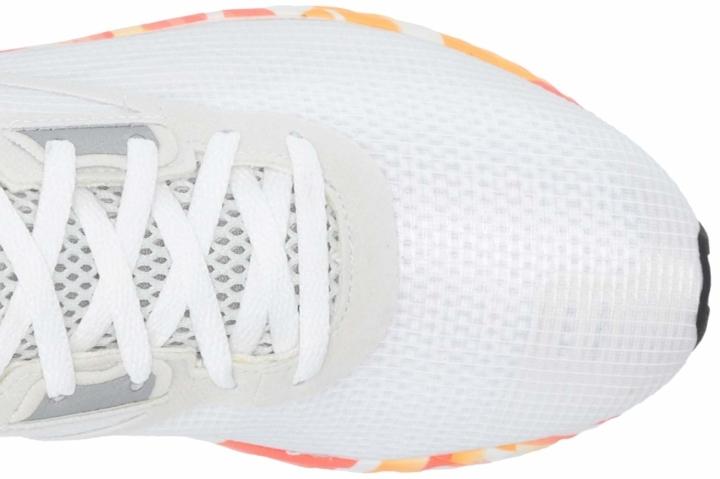 Reebok Flashfilm 3.0 vs 2.0
There are only a few updates implemented on the third iteration of the Flashfilm series from Reebok. Here are some of the featured enhancements made to the shoe:
Flexweave woven textile upper molds around the foot that provides targeted support and breathability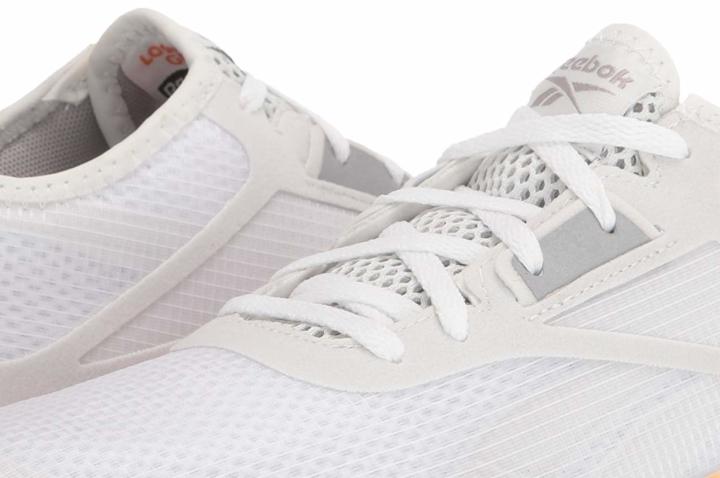 Performance-centric pattern on the rubber outsole that ensures a sticky grip