When it comes to recreated old-school sneakers, the Reebok Classic Leather 1983 Vintage is as close to the OG experience as it gets. It oozes coolness with how unapologetically faithful it is to the original, featuring all the little details that take you back in time. It brings the Reebok Classic Leather line back to its roots, highlighting the quality and practicality that characterized its history.
Pros
Retro looks with gorgeous details
Old-school on-foot experience
Soft pliable leather upper
Traction helps prevent slipping
Easy-on, easy-off
Great durability
Boosts height
Great value for money
Cons
Not as cushioned
Creases easily
Who should buy the Reebok Classic Leather 1983 Vintage
The Reebok Classic Leather 1983 Vintage is perfect for those who:
Are looking for retro sneakers with an authentic on-foot experience
Want a sporty sneaker that would elevate the looks of your casual wear
Love classic sneakers made of quality leather.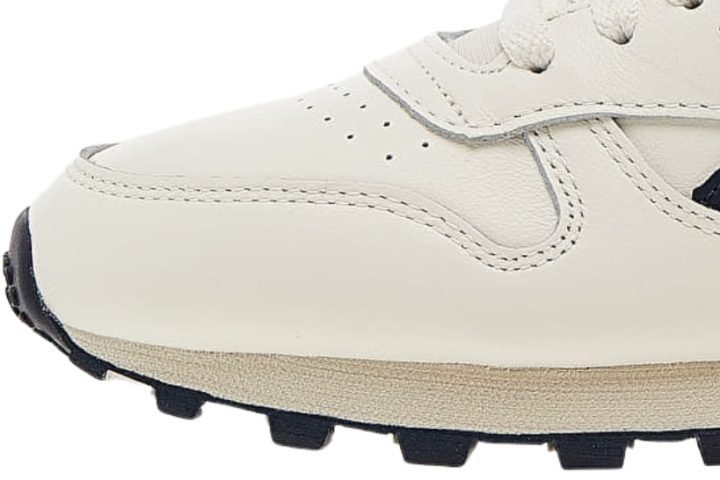 Who should not buy it
The Reebok Classic Leather has a timeless look with a mighty plush insole while seemingly having less of a problem with creasing. The Reebok LX2200 is another sneaker from the line that seems to do well on those two fronts, with a more modern vibe to it.
The Reebok Classic Leather 1983 Vintage has sweet old-school vibes
Those who have bought and worn them were drawn to by the sneaker's vintage looks, described by a sneakerhead as a "fantastic take on the old-school sneakers from '83." Aside from the nostalgia-inspiring look, it was seen to be extremely stylish, especially by one fan who said that it was "pretty classy in a sporty way."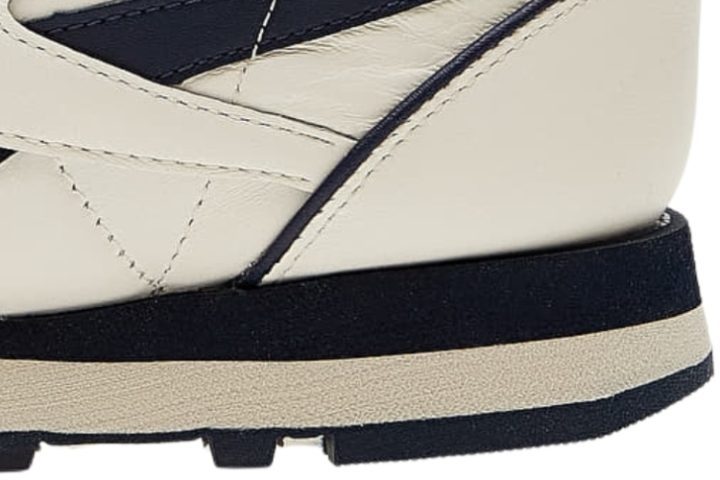 Several wearers found the off-white color of some colorways of the sneaker to be immensely satisfying, characterizing one wearer's impression of their "sweet vintage vanilla Reeboks."
The Reebok Classic Leather 1983 Vintage has iconic aesthetics
Among Reebok's silhouettes, that of Reebok Classic definitely stands out, being described by a fan as one of their favorites of all time. It inspires good memories even from onlookers, with another wearer getting compliments because "people remember the style."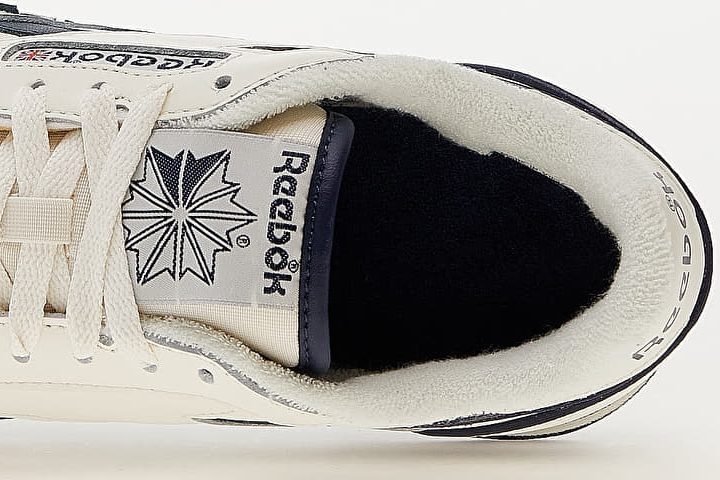 It fits a good range of looks including casual, athletic, and streetwear, according to a person who has worn it to many of their events. In addition, its clean and timeless appeal fits people from all backgrounds, even becoming the centerpiece of somebody's "hot mom summer."
The Reebok Classic Leather 1983 Vintage feels like going back in time
The retro vibe of the shoe doesn't stop in its looks. People who grew up wearing similar sneakers loved the feeling of having these on. One of them was overcome by a "burst of nostalgia" when they put them on, while another "was over the moon" after finding a sneaker similar to what they wore back in 1988.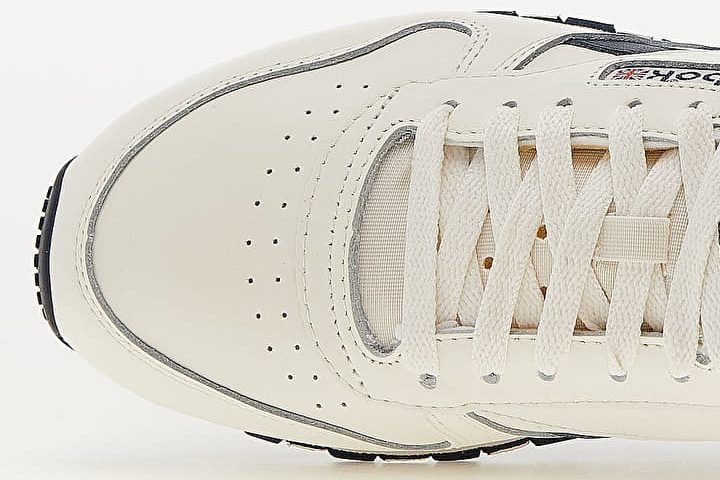 While a tester didn't find them "super comfortable," they attributed that to the sneaker's "strict adherence to the original design" when the concept of sneaker comfort wasn't the same as it is now. They further added that they enjoyed the shoe, saying that "if you want retro throwbacks, these are exactly right."
Reebok Classic Leather 1983 Vintage: Timeless reliability
Although a sneakerhead thinks that they aren't conventionally soft, they found the sneakers comfortable because of how the upper and midsole fit their feet exceptionally well, especially when compared to newer shoes. Several fans praised the perfect width of the sneaker, but the soft and pliable upper was cited by others as to why they enjoyed the sneaker.
The leather came off as both premium and authentic-feeling to wearers of the sneaker. It also felt durable to several, with one long-time Reebok fan comparing it to a pair they wore for 15 years. While a tester also mentioned that their pair was holding up well so far, a few others disliked the fact that theirs had already accumulated creases.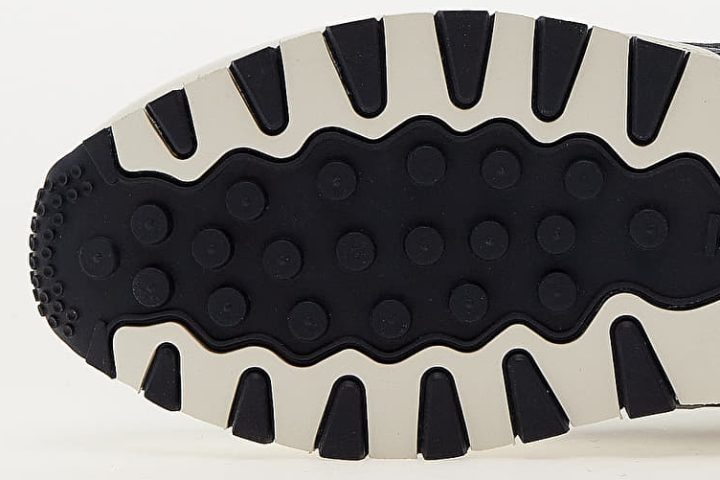 The icing on top was the use of terry cloth material in both the sneaker's collar and its insole. This feature stood out to some reviewers who found it both cozy and cool.
The Reebok Classic Leather 1983 Vintage is always up for the task
Those who have worn the sneaker extensively enjoyed several of its features including:
Its ribbed sole that prevents slipping
Being easy-on, easy-off
Giving a little lift with extra height
Breathability for warmer days.
The Reebok Classic Leather 1983 Vintage gives great value
The Reebok Classic Leather 1983 Vintage retails at $90 matching the average Reebok sneaker at $90. Several were very contented with this, saying that it was "totally worth the money," and a good "bang for its buck."