Who should buy the Reebok Advanced Trainer
With high-intensity interval training and boot camps in mind, Rebook designed and gave birth to the Advanced Trainer to provide HIIT aficionados a shoe that offers foot protection through responsive and plush cushioning. You might like this pair of Reebok training shoes if:
You want the convenience of having a multipurpose shoe that offers comfort during workouts and can go well with both casual and gym clothing.

You are looking for a trainer that is stable enough for lunges and squats and sufficiently protected for jump and run workouts.

You want to perform twists with less trouble.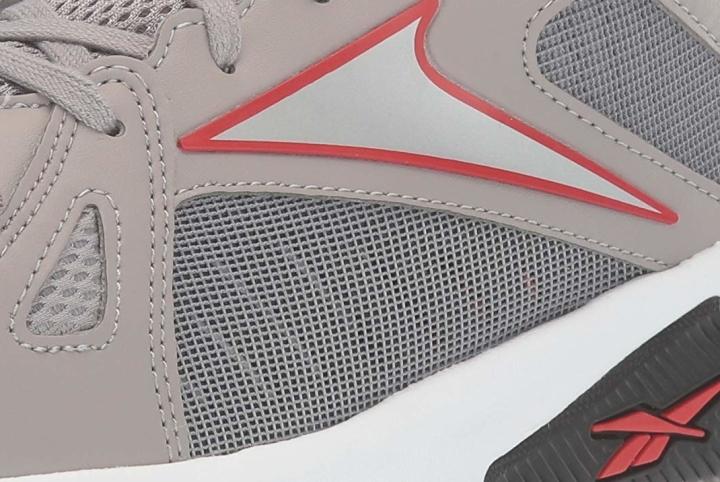 Reliable outsole traction
A full-length rubber covers the bottom of the Reebok Advanced Trainer. Rubber can withstand abrasion from both indoor and outdoor surfaces.
The underside uses a combination of ribbed and square treads. The lugs are located in the middle section of the outsole. The flat part reduces grip when the person needs to twist, like when performing woodchoppers.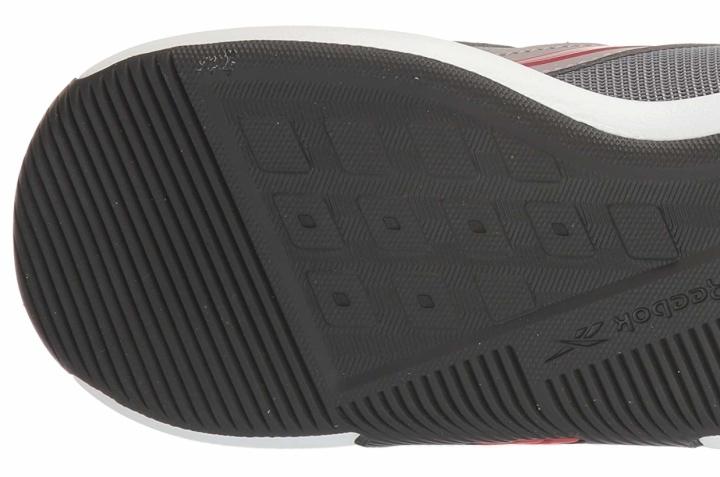 As for the ribbed rubber, they are placed on the heel, the lateral side, and the forefoot zones. At the toe section, they help grip the floor during sled pushes and burpees so your foot won't slide out from under you. The side treads support lateral cuts. Meanwhile, the heel is flat, which firmly pants the foot during battle ropes, rowers, and squats.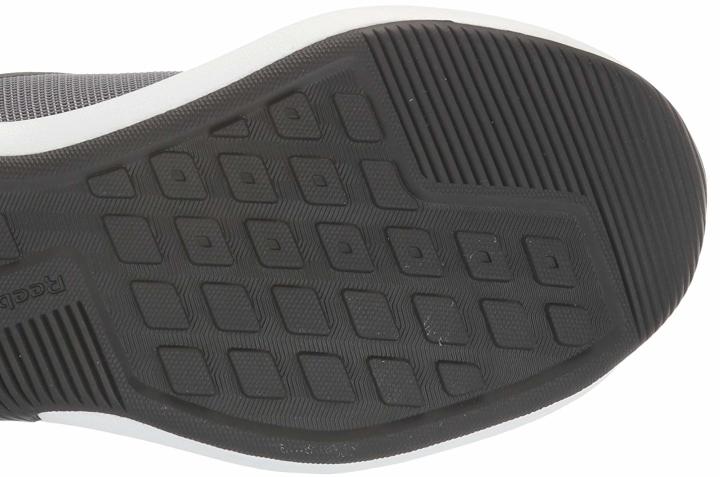 Cushioning and rebound
The Reebok Advanced Trainer is equipped with the FuelFoam cushioning unit. This foam midsole is engineered to soften landings as it absorbs shock, making jumps and runs easy on the joints.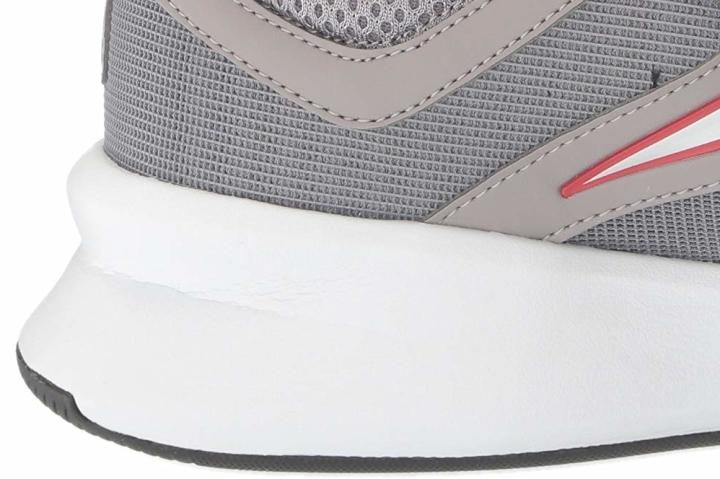 It is also responsive, as it uses the force of impact into energy for takeoffs, keeping you moving to achieve your personal goals.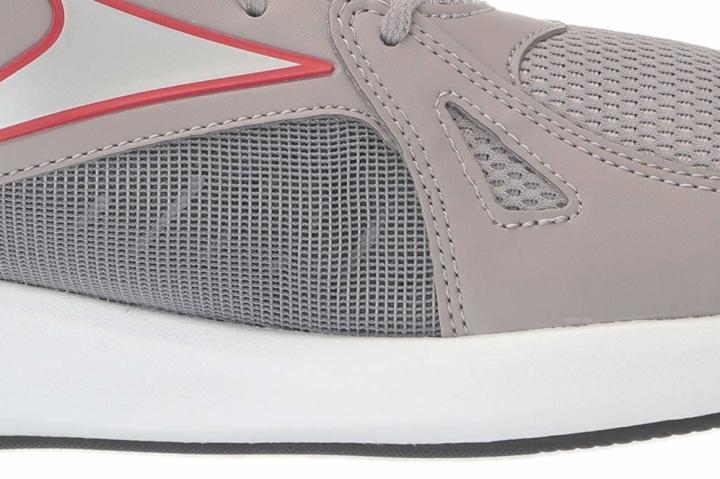 Breathable upper
Keeping the foot fresh while wearing the Reebok Advanced Trainer is the open-cell mesh. This fabric is soft, and the large pores allow heat to dissipate and cool air to go through.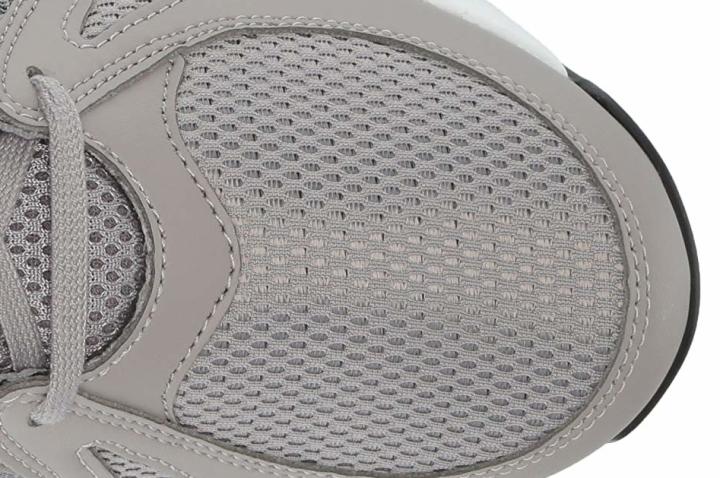 The interior is lined with a soft cloth. It helps with moisture and temperature control, so you can train in comfort.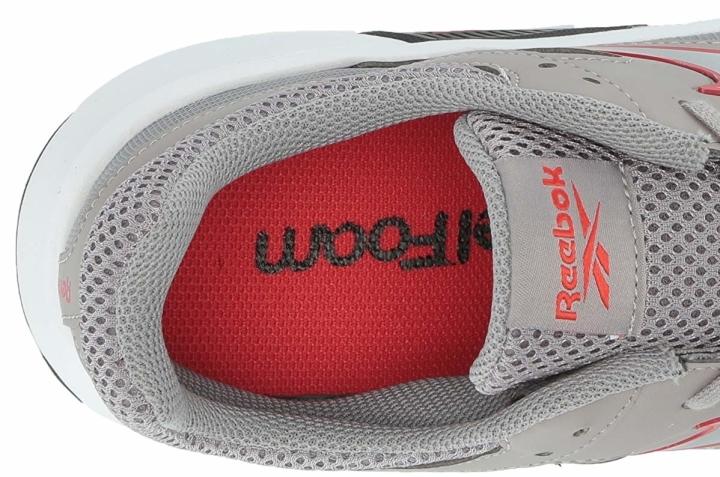 Supportive overlays
This training shoe features synthetic overlays that wrap key areas of the top. They are placed on the front to protect the toes, the medial section for lateral support, and the collar to secure the fit.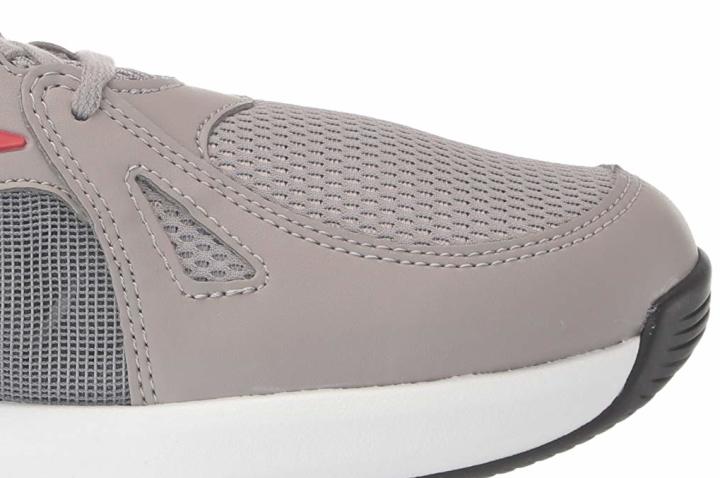 The Reebok Advance Trainer's lace-up closure
A lace-up closure makes fit adjustment possible.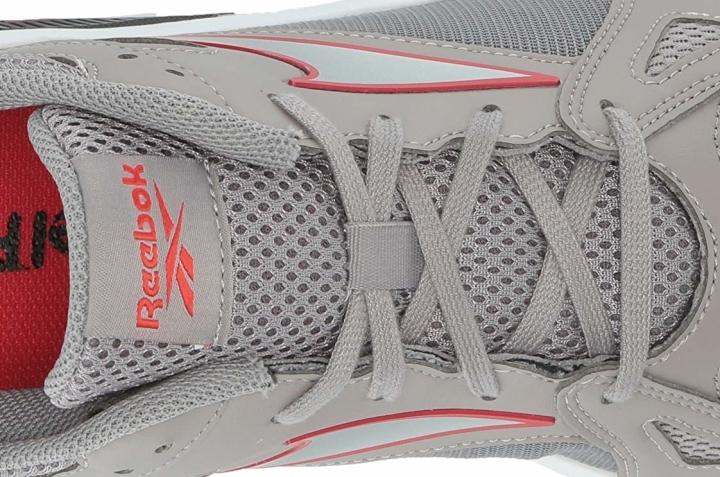 The collar and the tongue are both lined with plush foam. They add an element of comfort and also keeps the foot inside the shoe.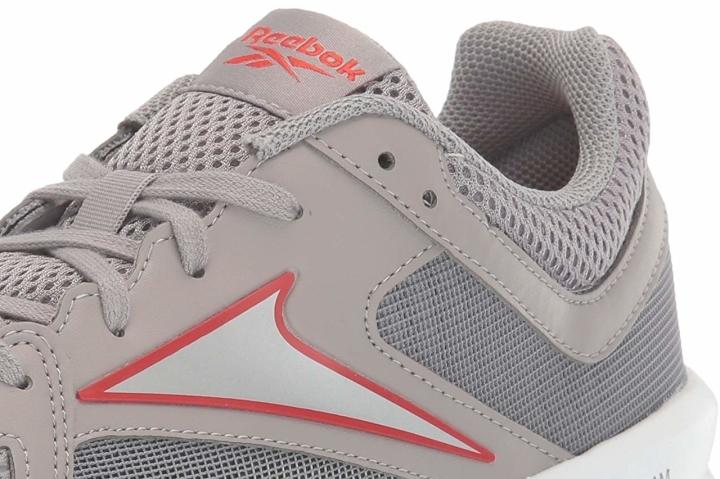 Compare popularity
Interactive
Compare the popularity of another shoe to Reebok Advanced Trainer: