Thrilled with its stylish design, color options, comfort, and support the PUMA Phenom provides, a significant number of wearers expressed their admiration for the shoe. However, the meager stretchability that the opening offers and fit adjustment issues of the laces and strap has been a concern among consumers. Despite the flaws, it is regarded as a shoe of choice for its many positive attributes.
Pros
Trendy design
Versatile
Snug fit
Sufficient midfoot and ankle support
Good benefit-cost ratio
Cons
Tight opening
Lacks arch support
Insufficient lacing system functionality
Who should buy the PUMA Phenom
Meeting the needs of enthusiasts in the high-intensity workout community, the PUMA Phenom is a solid choice if:
Aesthetics is also important to you apart from the shoe's overall functionality.
You are looking for a shoe that offers enough comfort as an everyday running and training companion.
Your fitness routine includes explosive movements.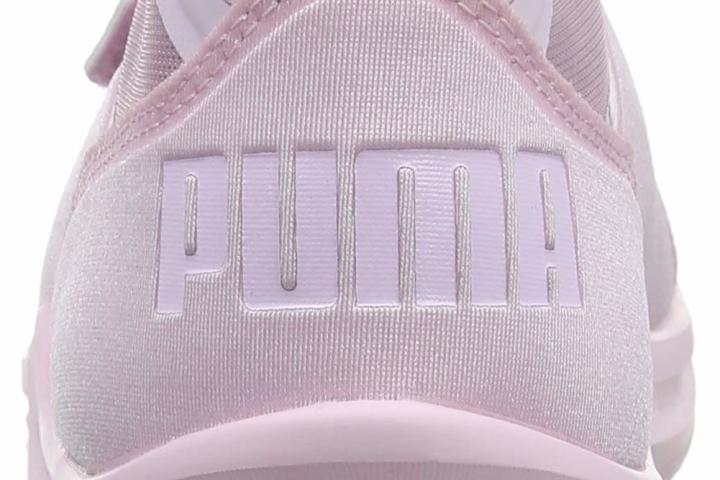 Slip-resistant outsole
Lining the underside of the PUMA Phenom is a full-length rubber. This compound is durable, flexible, and slip-resistant.
The cut-outs on the forefoot section create zones that facilitate freedom of movement. It also has a vertical flex groove that runs in the center that delivers side-to-side flexibility. For traction, it utilizes a herringbone tread pattern that allows for full-ground contact.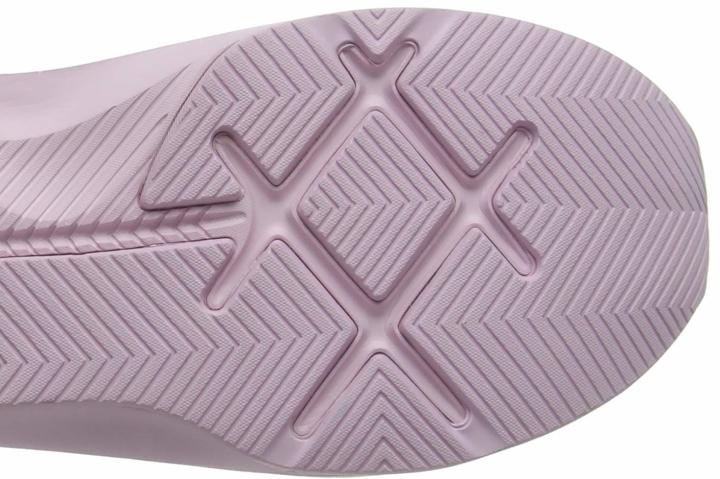 Enhanced platform stability
The PUMA Phenom employs the IMEVA foam. This platform is lightweight, durable, and flexible. It extends upwards in the lateral and medial sides of the midfoot and the heel area. This build offers support during explosive routines.
Lining the inside bottom of the footwear is the IGNITE drop-in insole. Aside from providing an extra layer of comfort, it is responsive and maximizes energy return. It also sustains both hot and cold conditions, so it remains solid delivering a stable platform.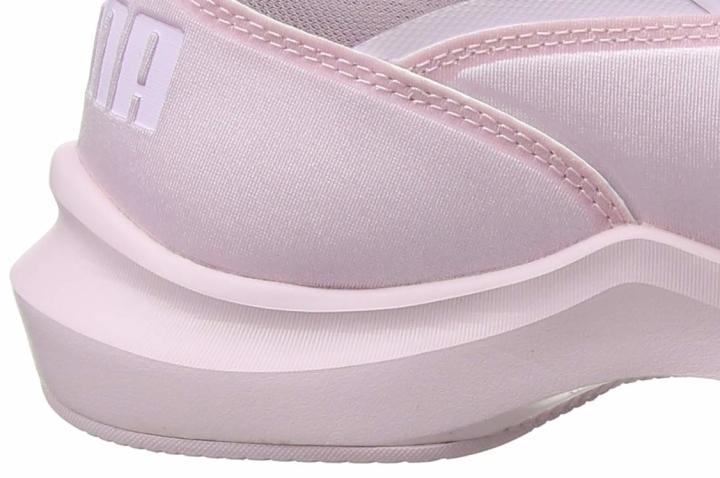 Ventilated upper
A combination of mesh, neoprene, and synthetic materials make up the upper of the PUMA Phenom. Two types of mesh are used in this model which keeps it well ventilated: a tight mesh at the forefoot and a sheer one at the collar. The synthetic component is used in most of the upper and gives structure to the trainer. The neoprene is found at the topmost part which provides users with the feeling that they are wearing a sock.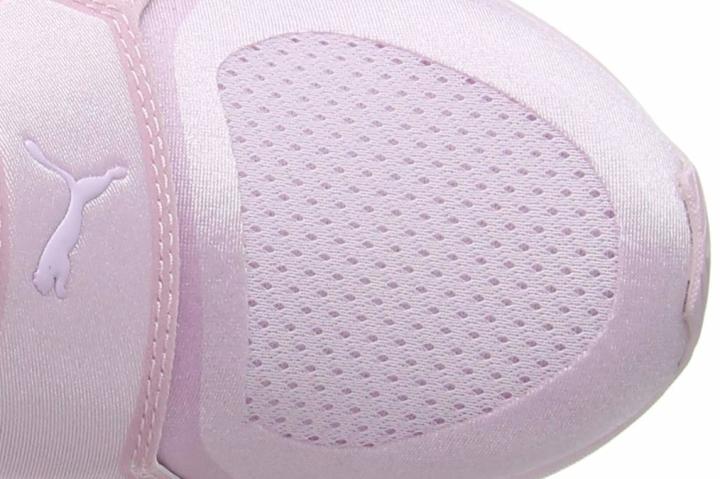 Enhanced lateral support
It features lace-up and hook-and-loop mechanisms at the midfoot section. The lacing system may not offer much in terms of fit adjustment, but the strap allows users to make the middle area feel tighter which enhances lateral support.
PUMA offers several more models of high-top workout shoes in its Fierce line. One of the highly-rated ones is the PUMA Fierce Strap.