Who should buy the PUMA LQDCELL Hydra
People who might enjoy wearing the LQDCELL Hydra from PUMA include those:
who are looking for training shoes that can double as a stylish sneaker for everyday use
that dabble in various forms of exercises such as HIIT or just doing ellipticals at the gym
who are just starting in their fitness journey and not sure if they'll actually stick to it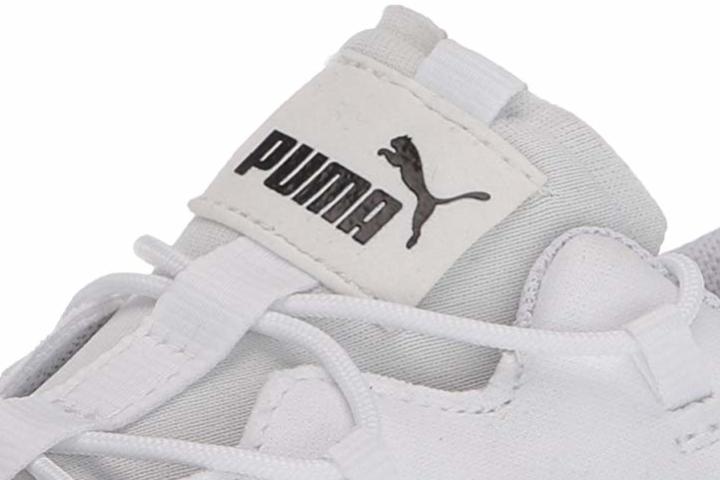 Grippy
A full-length rubber covers the underside of the PUMA LQDCELL Hydra. Hexagonal treads are used on various zones of the outsole to deliver multi-directional traction.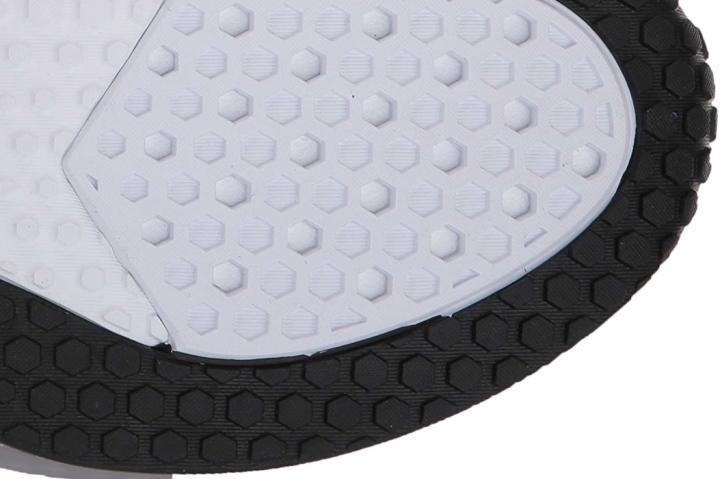 Meanwhile, there are visible holes under the forefoot and heel sections of this training shoe. They serve as suction cups that grip the floor when doing squats or deadlifts. The construction makes the wearer feel planted to the surface.
PUMA LQDCELL Hydra: Stable and cushioned
As the name suggests, this pair of PUMA workout shoes is equipped with the LQDCELL cushioning technology. It is made of blow-molded PU elastomer engineered to look like interlocked hexagonal cells.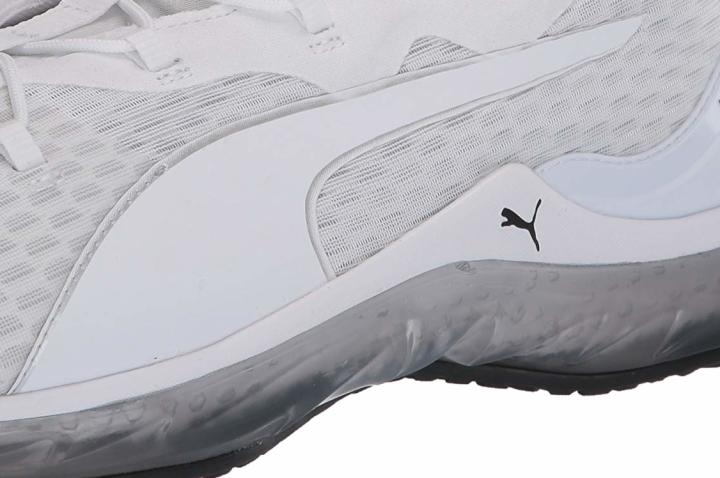 The resulting unit delivers better cushioning and steadiness compared to the traditional foam midsole. The hexagonal pattern also makes it lighter than the usual cushioning unit used on trainers.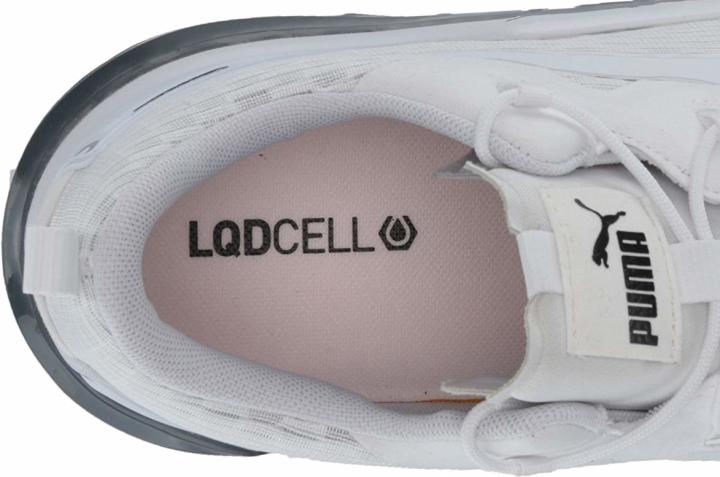 Supportive
The medial sides of the midsole wrap up the upper. The raised structures help with foot containment and keeping the foot supported during side-to-side movements.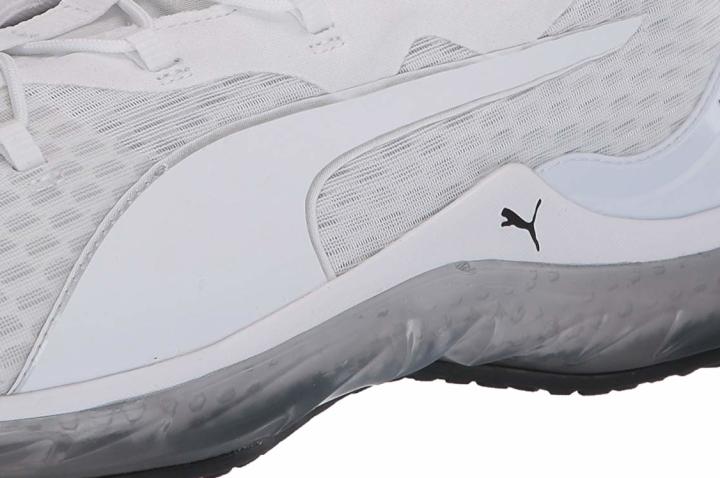 The design of the LQDCELL Hydra
This pair of workout shoes features a low-top silhouette. The low collar promotes a full range of ankle mobility.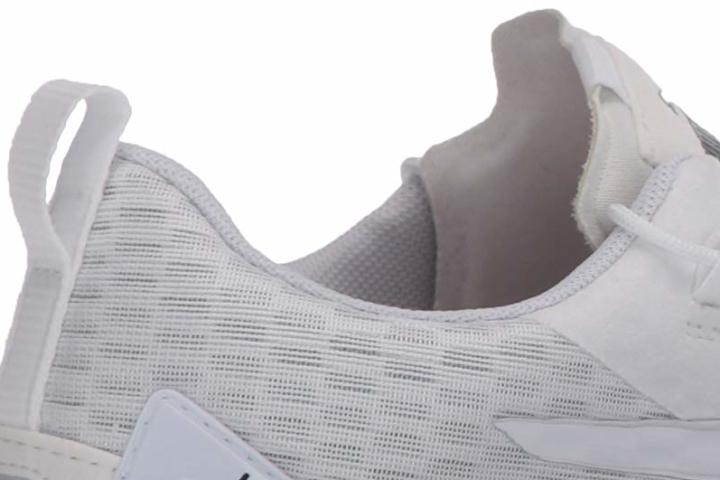 Meanwhile, a fabric loop is attached at the back. It helps wearers quickly pull the shoe up as their foot slides in.
Protective yet breathable
Keeping the foot fresh inside the PUMA LQDCELL Hydra is the breathable top. The interior is covered in soft fabric, which amplifies in-shoe comfort and ventilation.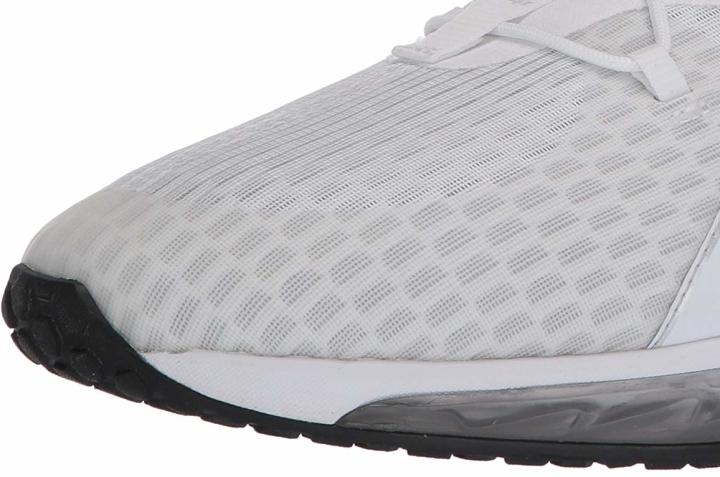 The upper is designed to securely wrap the foot to prevent blisters or hot spots.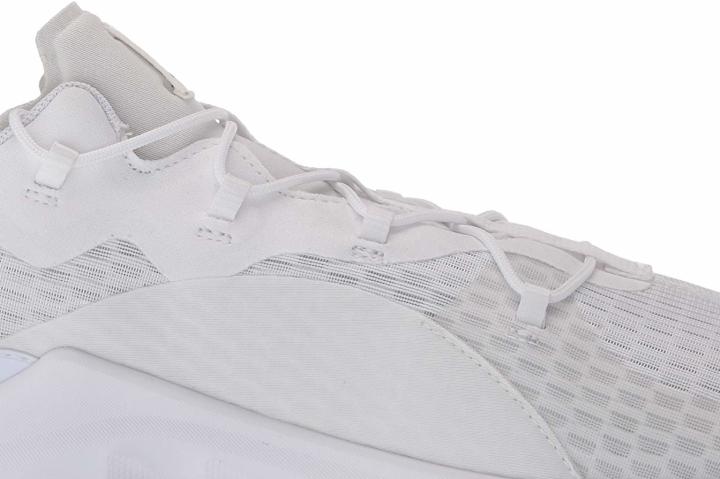 Synthetic overlays are present in high-wear areas of the upper. They also help retain the shape of the top.
PUMA LQDCELL Hydra: Offering a solid lockdown.
This PUMA trainer uses webbed eyelets to deliver a snug fit. The loops integrate with the synthetic overlays, which helps with the lateral hold.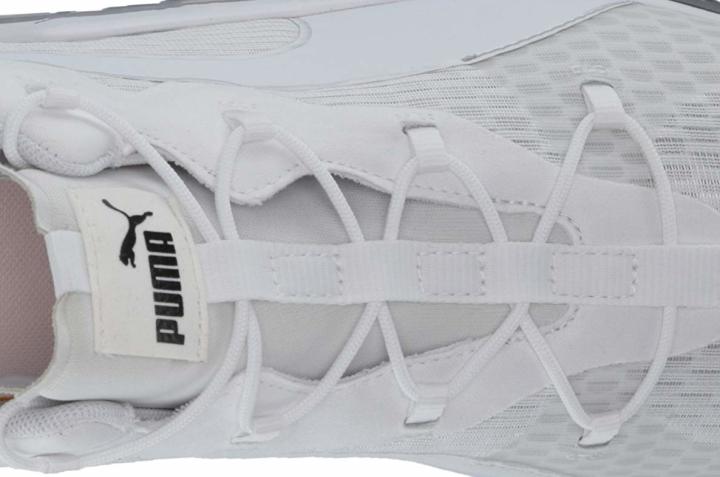 At the back, an external heel counter can be seen. This rigid plastic prevents it from folding down when the foot is sliding in. It also prevents excessive movement of the hindfoot during intense routines.
Compare popularity
Interactive
Compare the popularity of another shoe to PUMA LQDCELL Hydra: