The Cloudridge from On is a day hiking boot that makes extended hikes seem short. This is thanks in large part to the hiker's enduring comfort and propelling design. Its tenacity is also one for the books, eliciting the elusive "worth every penny" badge from a couple of reviewers. And to cap it all off, it has eye-catching aesthetics.
Pros
Comfortable even on long hikes
10/10 grip
Featherweight
Durable outsole
Supportive
Remarkable in warm conditions
Head-turner
Cons
Quite costly
Narrow toe box
Who should buy the On Cloudridge
The On Cloudridge treads the line between rugged hiking boots and posh mid-top sneakers. Add it to your shopping list if:
You're a big fan of On trail running shoes but want something appropriate for more serious hikes.
Kicks that can keep your arches happy for longer are what you prefer.
You need a pair that can keep up with your city life and trail wanderings.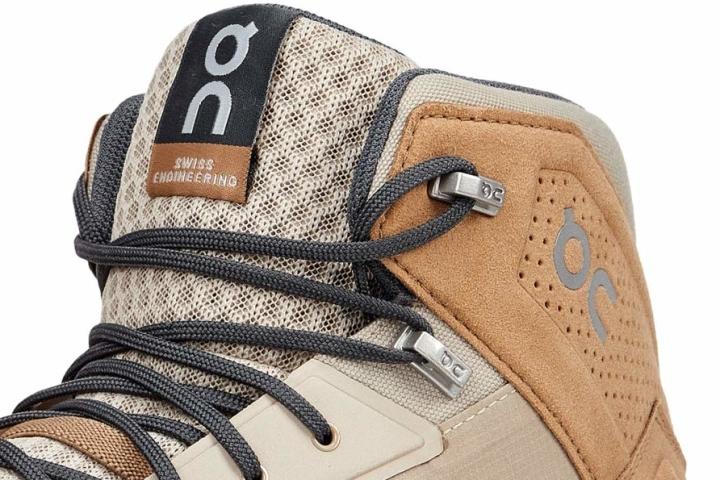 Who should not buy it
If you get turned off easily by expensive kicks, the Cloudridge might not be for you. In its place, check out the significantly cheaper Merrell Moab 3 Mid. Also, don't hesitate to opt for the Topo Athletic Trailventure if a spacious toe box is high on your hiking musts list.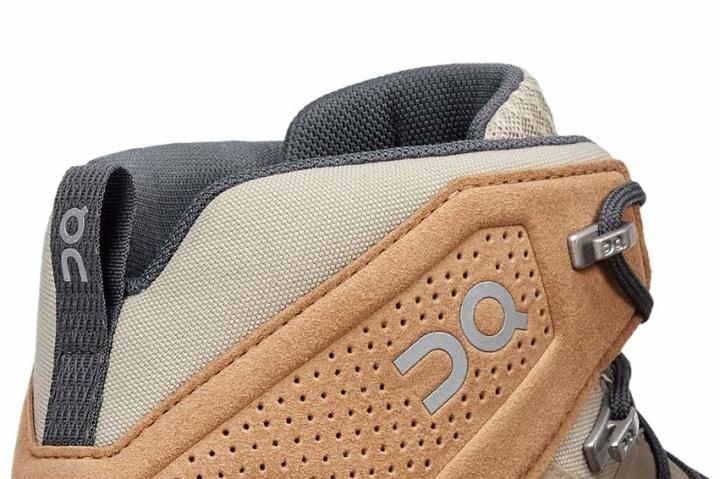 The On Cloudridge's enduring comfort
Reviewers are simply amazed by the comfort level of the On Cloudridge. "I'm really happy with what I got," a vlogger among them says, referring to the plushness of the boot's padded interior. "Everything hurt except our feet," says the tester who hiked for at least 500 miles within a span of 30 days.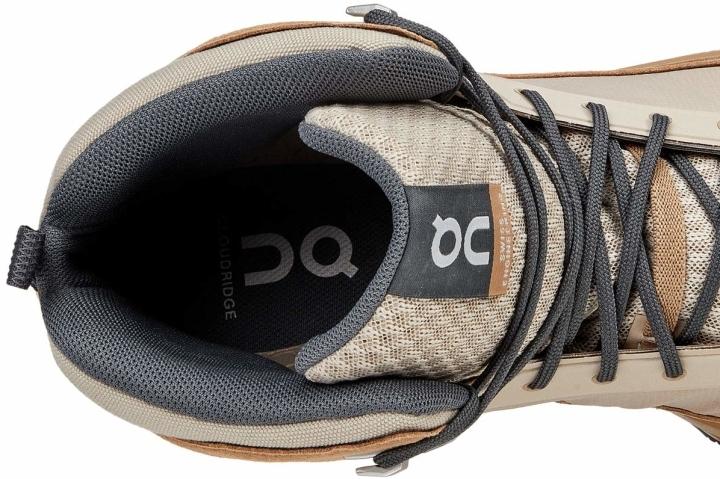 A pair of magnets underfoot
According to experienced hikers, the On Cloudridge's heavy-duty outsole delivers fantastic surface traction on various terrain (think dirt, sand, and shale). Someone who used the boot in Yosemite on slippery rocks next to a huge waterfall never slipped once.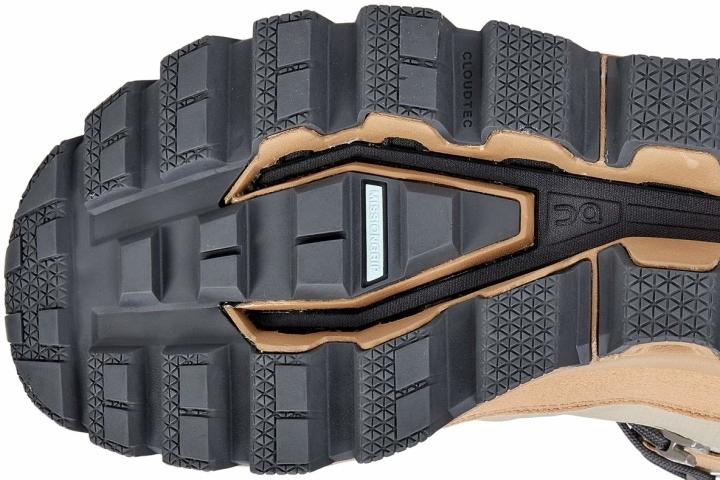 Boots so light
"I forgot I was wearing boots" is, perhaps, the best comment out there about the Cloudridge's lightness. Such a remark is warranted by the kick's 410-gram weight, which is 160 g lighter than the average. It also rivals most waterproof hiking shoes in the lightness category, as they, on average, weigh 576 g.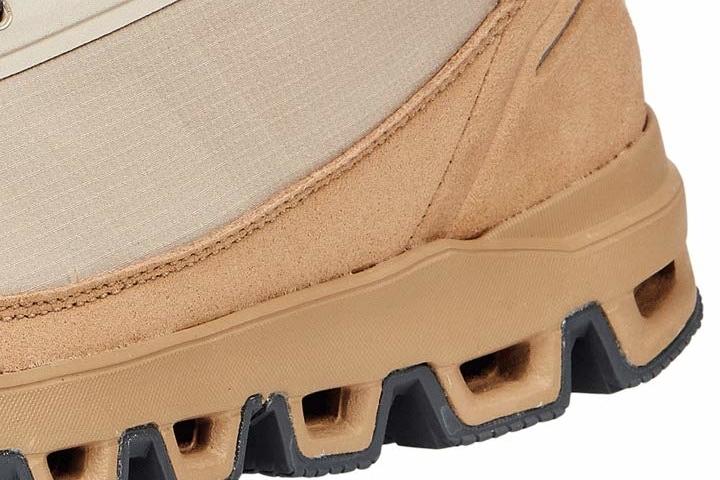 On Cloudridge vs. Your wallet
You won't be faulted if you look past the Cloudridge for its 210-dollar suggested retail price. After all, anything beyond $200 in the world of mid-top hikers is considered very expensive. If you want more of what we recommend above (the Merrell Moab 3 Mid), visit our budget-friendly corner.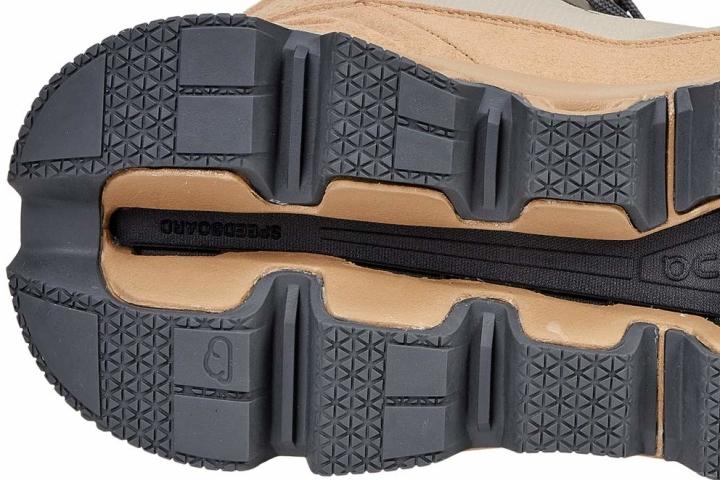 Keeps you hiking upright
Adventurers are impressed with the Cloudridge supportiveness. These are their comments:
"The support is perfect."
"My feet and knees felt great."
"It never missed a beat."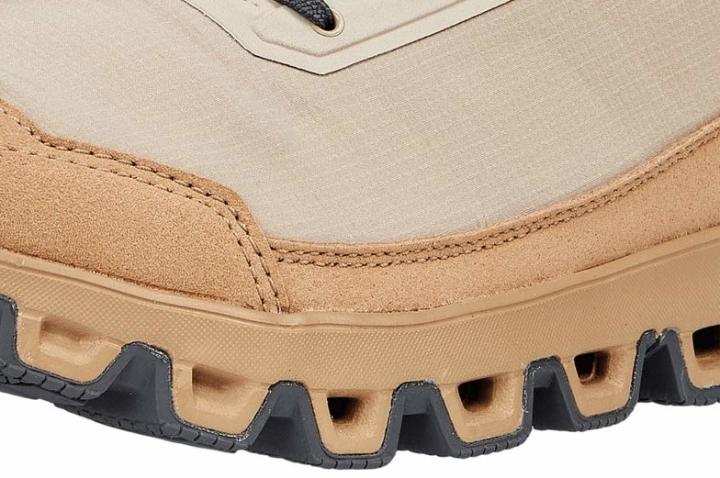 A doozy in the summer
"The perfect hiking shoes for warm weather"—this is how a nature lover finds the Cloudridge in the breathability department. Another adventurer who calls his one summer experience "brutal" temperature-wise ended up with dry feet.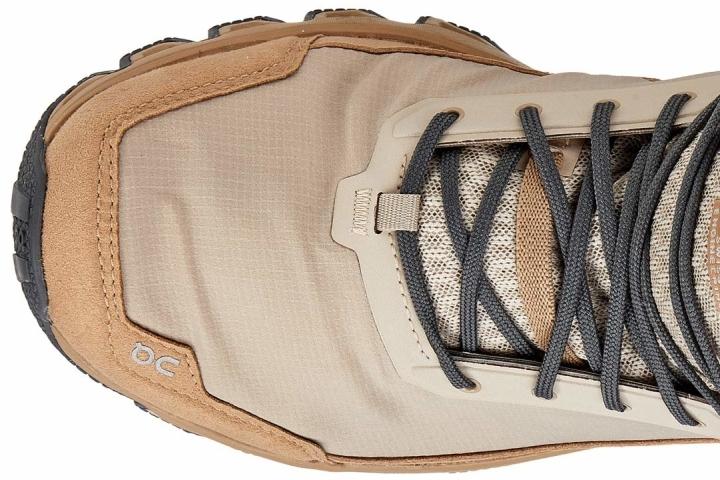 Turn heads in the On Cloudridge
A vlogger virtually has the best take on the Cloudridge's beauty with this statement: "not just a generic kind of hiking boot; it actually looks cool!"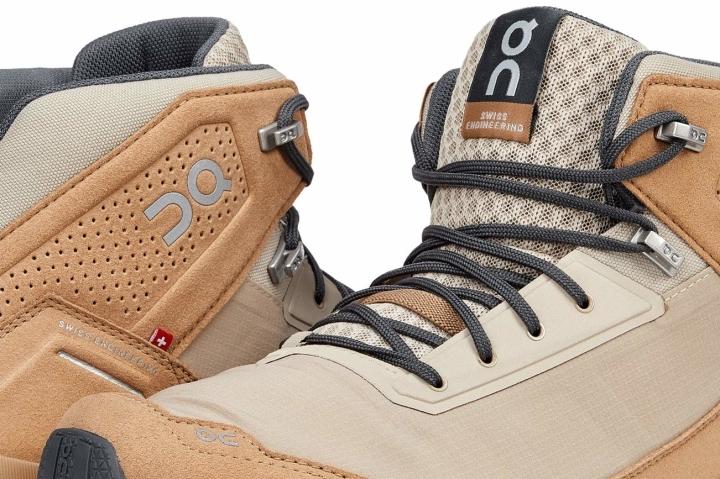 A restrictive toe box
There are those who are unflattered by the On Cloudridge's tight toe box. "They would be just perfect if it wasn't for the narrow toe box," says one of them.