Who should buy the OluKai Nohea Pae
Some of the shoe's wearers have described it as a "daytime slacker" and a "good poolside alternative to Crocs." These give a perfect understanding of what the OluKai Nohea Pae is all about:
a slip-on with a quick on-off
light and breathable, barely noticeable on the foot
laid-back and comfy but can go with business casual if needed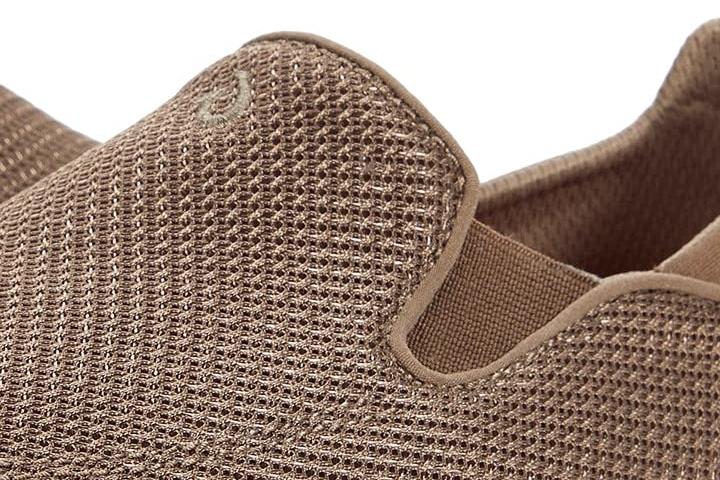 Who should not buy the shoe
If you anticipate getting your footwear wet a lot on the boat, beach, or elsewhere, you may want to consider the more quick-drying options from OluKai: the Lae Ahi or the Moku Pae.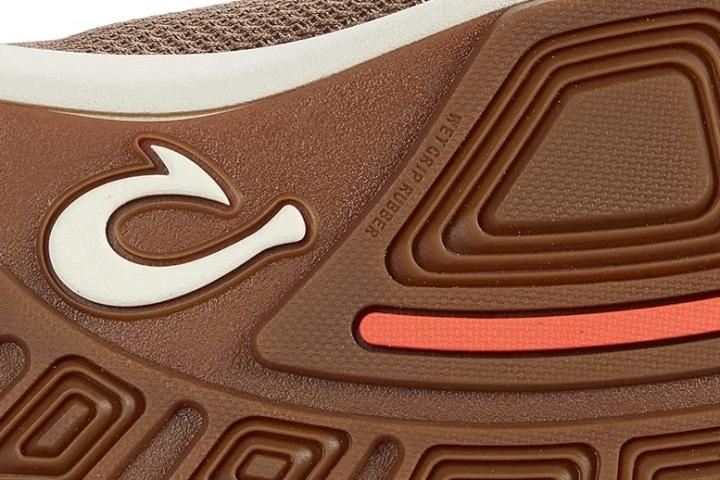 Nohea Pae is a paradise for wide feet
People with wide feet rejoice at the generous forefoot space of this OluKai shoe. They describe the fit as perfect and causing no pinched toes. Also, someone with swollen feet says that "it's a big deal to [them]." If you've had an OluKai walking shoe before, you will most likely notice that the toe space is wider.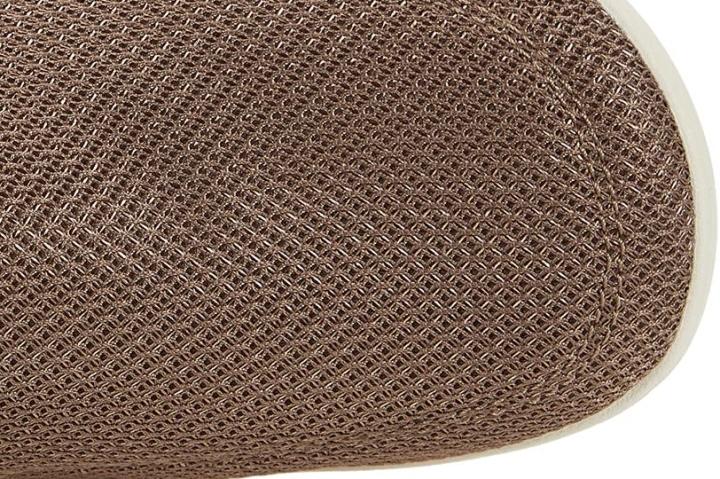 Slip in and out in a second
As a slip-on walking shoe, the Nohea Pae is a breeze to put on. But the collapsible heel makes it much easier! Those who have difficulties bending over especially appreciate this feature.
The drop-in heel also helped some guys turn this shoe into a house slipper to run errands at home.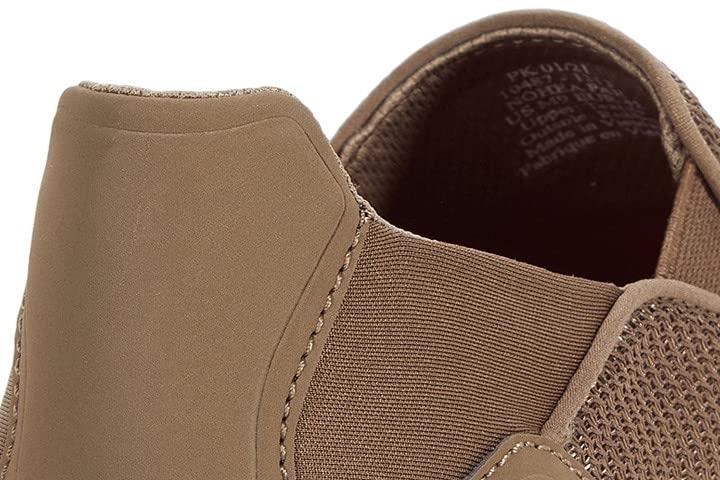 This OluKai shoe is AH-mazingly comfortable
"Makes my feet feel loved," shares one of the wearers. The Nohea Pae actually gained plenty of positive feedback from the reviewers. They agree that the shoe lives up to its branding as well as the pricing point. Some people compare it to supportive slippers, some claim to forget about wearing shoes in the first place. and some simply refuse to take them off until they go to bed.
Multiple comments say "tremendously comfortable." There are also cases where people with lower back pain or neuropathy report feeling significantly better while wearing this OluKai shoe.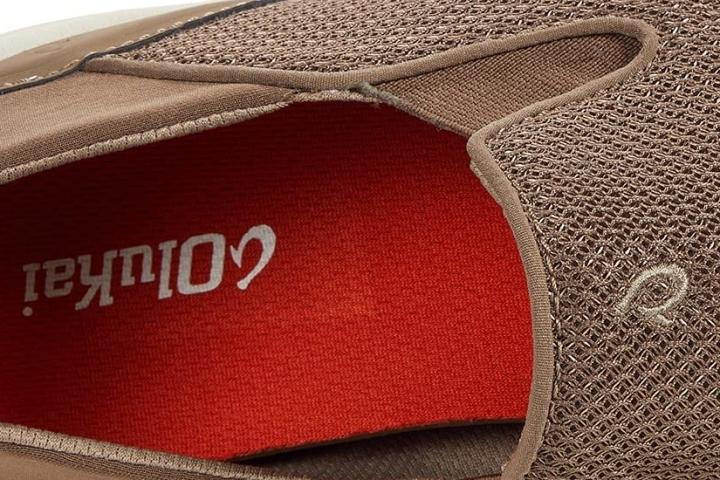 Keeps your feet airy even on a hot summer day
Those who have worn the OluKai Nohea Pae in hot and humid climates (like Florida) are more than happy with the breathability it provides. That includes people who generally suffer from sweaty feet. A reviewer promises that it "will be your go-to during warmer seasons."
The only downside that a couple of wearers noticed is that the shoe does not dry very quickly. So, you better not get soaked in it.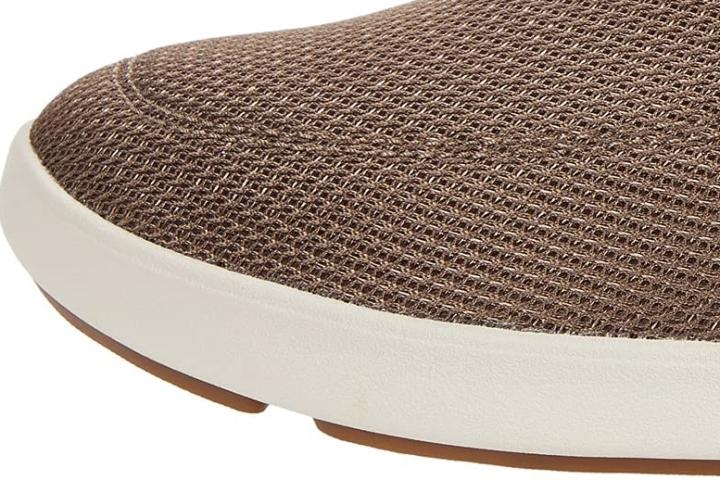 So light you can't feel it
A great number of reviewers describe the OluKai Nohea Pae as really lightweight.
OluKai Nohea Pae is a beach shoe that can do business
As one gentleman puts it, the shoe has a "classic style for any occasion even business casual." Whether it's for a totally casual situation or a more dressy one, it's only a matter of folding the heel part of the shoe down or up. Very convenient and saves you money on multiple pairs.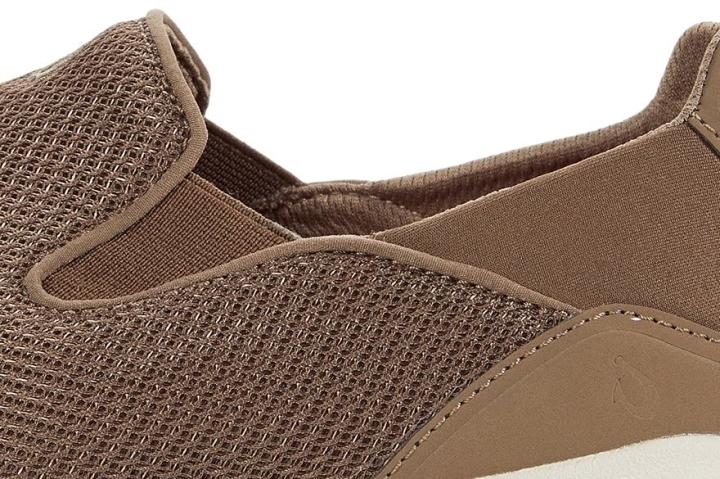 Compare popularity
Interactive
Compare the popularity of another shoe to OluKai Nohea Pae: