{section_summary}
{section_positive}
{section_negative}
Oboz Sawtooth II Mid review
The Oboz Sawtooth II Mid is an incredibly well-built hiking/backpacking boot that offers superb support and keeps water out without issue. 
These are more of a traditional boot offering, meaning that they are made from leather and take some time to break in. Once broken in, they offer outstanding comfort in most conditions.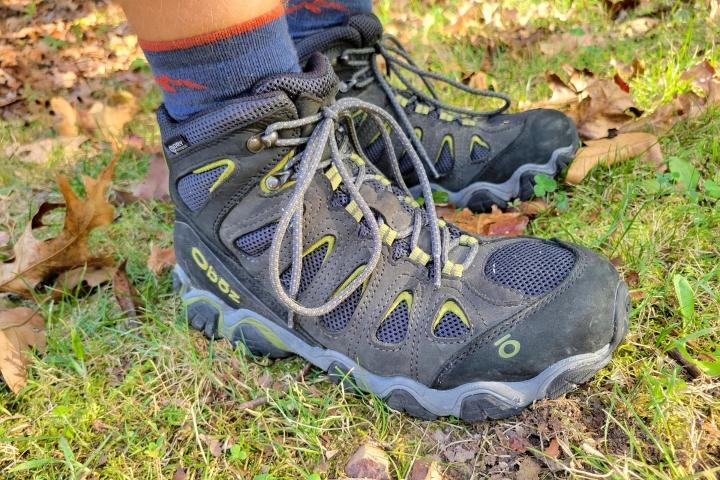 Who should buy it
You should consider buying the Oboz Sawtooth II Mid boot if you like stiffer hiking footwear that offers excellent arch support. 
Who should NOT buy it
Look away if you need a hiking boot that:
Supportive and hard-wearing boots made for heavy-duty trail use
Sawtooth is a staple in Oboz's heavy-duty and long-lasting trail footwear lineup. They are the OG footwear that Oboz started with and they continue to be a top seller for the brand. The Sawtooth boots last multiple seasons.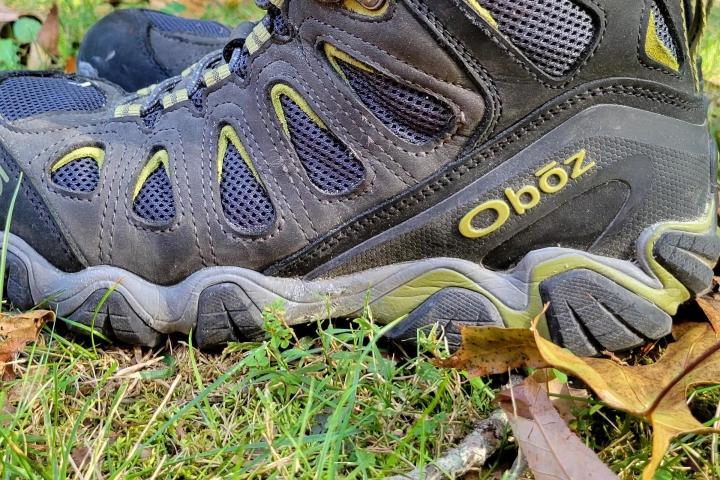 Take it easy before the long hike
Be aware that there is a long break-in for these boots! The stiff sole paired with leather uppers means you should take it easy for a bit before long treks.
The outsole of the Sawtooth II Mid is ALMOST perfect
The outsole on the Sawtooth II Mid is great in all areas except one - its wet surface traction is less than stellar and as a matter of fact, it's downright dangerous. Wet, mossy rocks will likely send you to your butt, so be careful!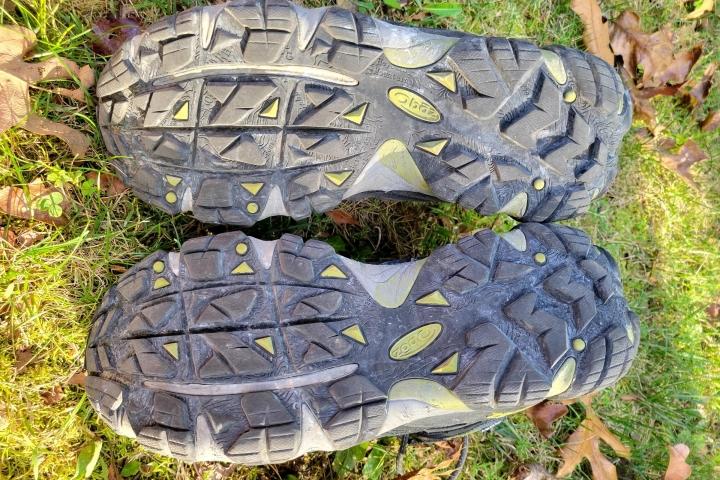 Lacing is simple but effective
The boot lacing is simple but effective. It provides a snug and secure fit throughout the entire boot.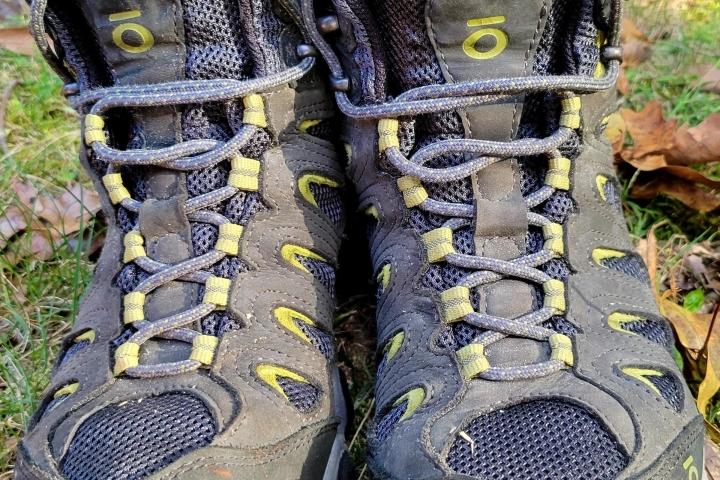 Comfort is top-notch
Each shoe has an O-fit insole which is more like a pair of super feet insoles. They mould to your feet and offer excellent support and cushion.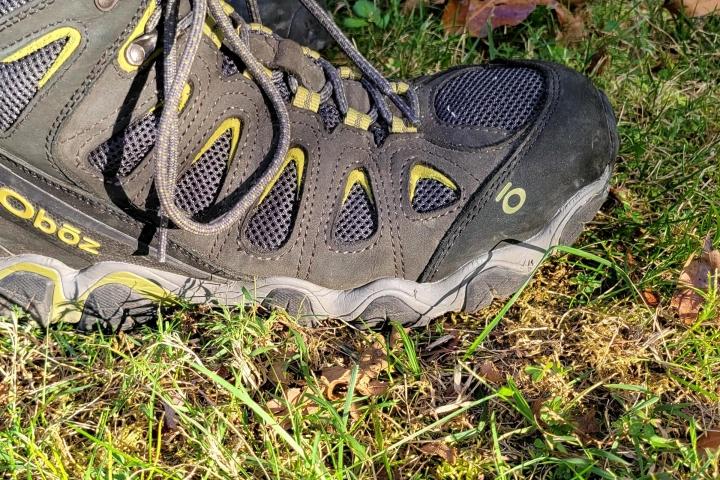 They also have a narrower heel cup to help lock your foot in and prevent sliding around.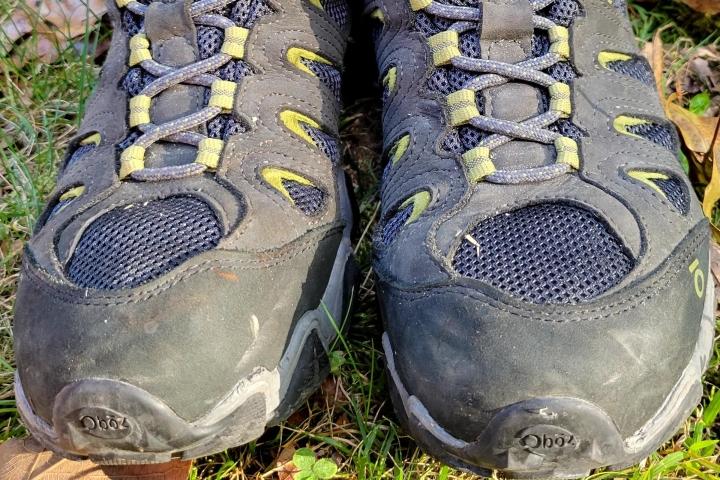 The Sawtooth II Mid is a real workhorse
While these boots are durable, that comes at a weight penalty. You won't feel fast in these. They are just a sluggish type of boot, and for some people, that is perfectly fine! Just know what you're getting and hike your own hike!