Who should buy the Northwave Core Plus
The Northwave Core Plus is an all-rounder cycling shoe with a 3-hole cleat design best recommended for:
both the novice and experienced cyclists who are looking for a solid quality shoe with good venting and comfort
cyclists who want an all-round, performance cycling shoe that is also compatible with SPD cleats
Delivers on performance and comfort
The Northwave Core Plus road shoe delivers on performance and user-friendly features but at a KEEN price range.
This Italian-style offering by Northwave comes with a seamless upper, Carbon reinforced sole, and a quick-dial adjustment for ease of use and comfort.
Core Plus is compatible with 2-point SPD cleat
The Core Plus road shoe is compatible with the 2-point SPD cleat attachment option (cleat plate not included), with ubiquitous three-point, making this pair ideal for both leisure and performance riding.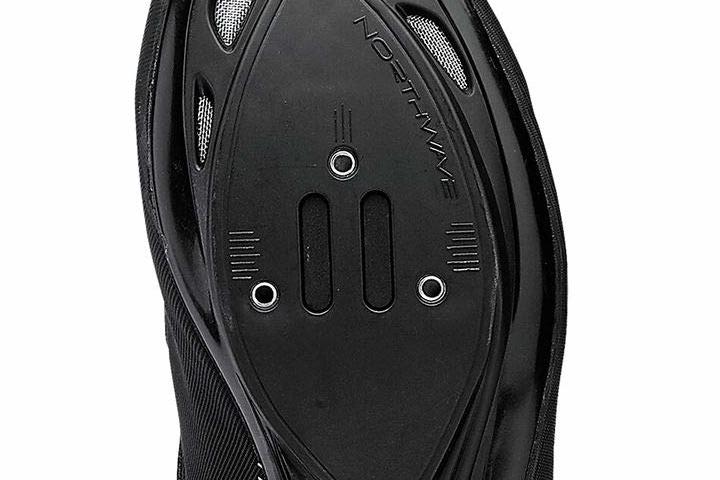 The Northwave brand does not use leather on the Core Plus. The material used on the upper section is hard-wearing and does a good job shrugging off scratches.
Not as stiff as higher-end cycling shoes
Some reviewers claim that this model's soles aren't as stiff as higher-end cycling shoes.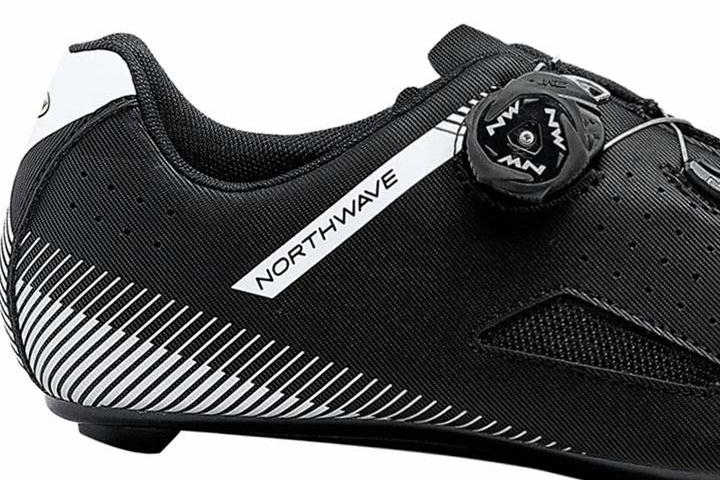 Moreover, a few wish that the insoles offer more support.
Smooth pedaling performance
However, when it comes to pedaling performance, the shoe is pretty smooth, thanks to its NRG Air carbon-reinforced sole offering a good balance of sufficient stiffness and comfort.
When you put some power down, you will immediately notice a rapid efficiency but at the same time, some degree of flex, which makes it performs better when navigating on rougher roads or racking up longer miles.
High-quality materials
Plenty of buyers commends the shoe's high-quality construction and materials. All in all, the Northwave Core Plus is a very comfortable road cycling shoe, according to almost all of the reviewers.
It's a very "wash-and-wear" shoe, especially the black colorway option, which is a great choice for unconcerned with cyclists with clumsy feet.
Keeps your feet cool
As a side benefit, ventilation is quite good too. This is due to the perorations on the upper with 5 sole vents that keep air circulating in the shoe's interior, keeping your feet fresh and cool during a long ride.
The Core Plus shoe's many benefits have led some consumers to claim that it has good value for money.
Northwave Core Plus is lightweight and stylish
A couple of shoppers think that this pair looks stylish and lightweight. Its closure system is effective and easy to use, based on a number of users' opinions.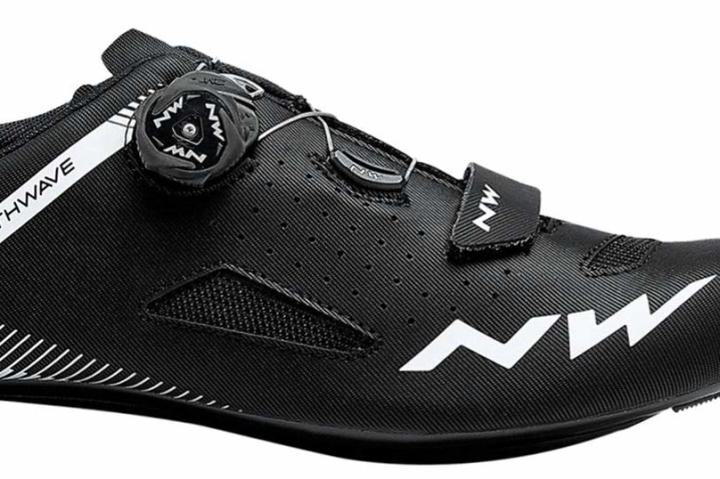 This Northwave road shoe is compatible with road bike pedal systems that utilize cleats with 3-bolt standards
Compare popularity
Interactive
Compare the popularity of another shoe to Northwave Core Plus: