The Nike Zoom Superfly Elite has proved itself to be a high-quality track spike with a current and sleek design. It has been deemed a favorite for many sprinters and short-distance runners for its comfort, lightness, support, and grip. The newest tech that delivered non-removable spikes for much-improved traction turned out to be THE thing that gets sprinters to buy these spikes.
Pros
Comfortable and snug
Perfect for short distances
Aggressive, race fit
Incredibly lightweight
Durable
Very breathable
High-end quality
Quick break-in
Cons
Spikes not removable/replaceable
Expensive
Who should buy Nike Zoom Superfly Elite
Get these spikes if you are:
running short distances - anything 100-400m
a racer and love that aggressive fit the spikes give you
into high-end gorgeous-looking spikes.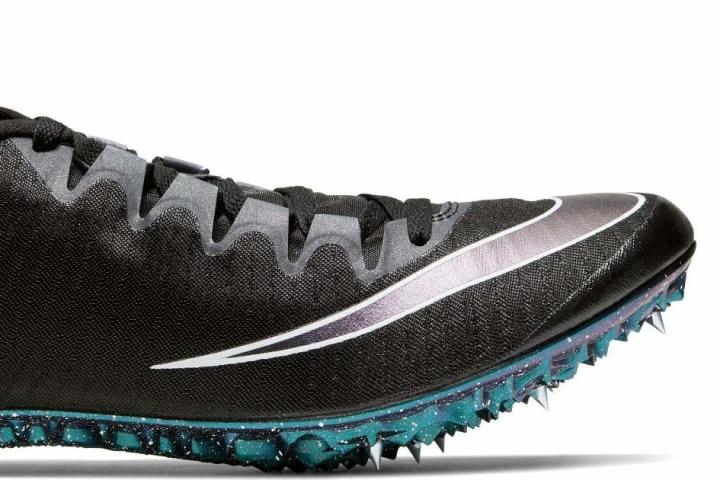 Who should not buy these spikes
Look away you want to be able to remove or replace the spikes. Then check out the Nike Zoom 400. And if you're looking for something cheaper, with spikes that can be replaced, consider Nike Zoom Rival S 9.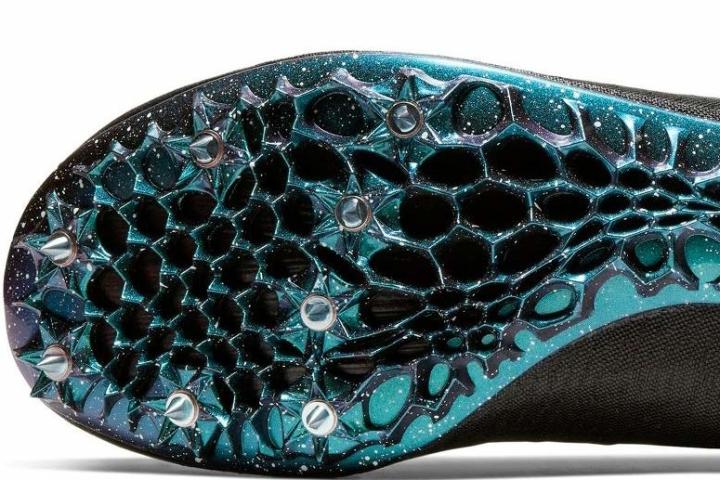 Very lightweight, very snug
The upper is out of this world, delivering a snug yet comfortable fit and, what's best, the spikes are very lightweight. Lighter than Nike Zoom JA Fly. Because the upper is so good, the break-in does not last long as many sprinters have confirmed.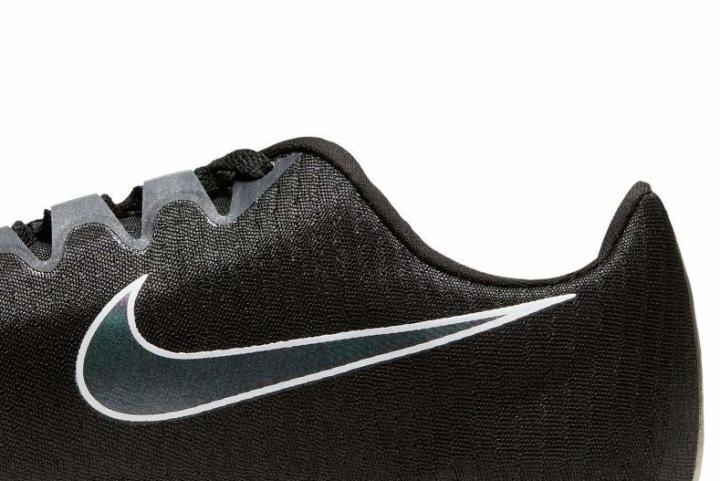 Superfly Elite wants to RACE
These are race spikes and it's all there to prove it: the snug, aggressive fit, the non-removable spikes that bring traction and ground feel to a new level, and all the reviews that praise them for delivering great performance at short distances. They are best for 100, 200 and 400m. As a runner has commented, the Superfly Elite spikes are "a must-have for all sprinters."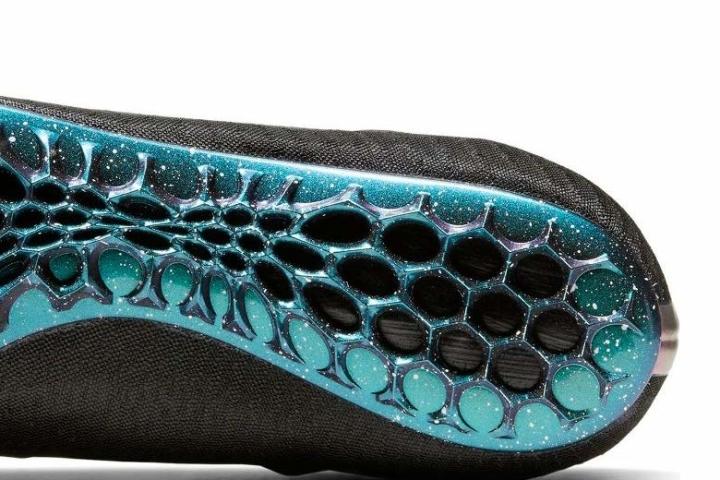 Spikes are fixed, not screw-ins
Runners are split on this topic - some love it, others not so much. This is one of those things that make it or break it - those looking for the newest technologies and high-end materials and traction - bought these spikes. On the other hand, those who are used to changing their spikes and maybe using different spikes for different purposes - tend to look away.
Explanation: Rapid prototyping is used with its 3D technology, which creates multiple versions of the shoe for Fraser-Pryce to test run on the track. This resulted in the use of fixed spikes instead of screw-ins, making the shoe feel as close to the track as possible. This converted to increased traction which helped propel Fraser-Pryce forward, faster.
Get the right size
The Nike Zoom Superfly Elite is a unisex shoe that is listed in men's sizes. For women's sizes, it is recommended to get one size higher than the usual shoe size they would go for to get the correct fit for them. This shoe also has a narrow fit, so even for men, it is suggested to consider buying half-size higher. The Zoom Superfly Elite runs narrow for the important reason that this ensures the shoe's construction is secure and stable during short sprints or distant races.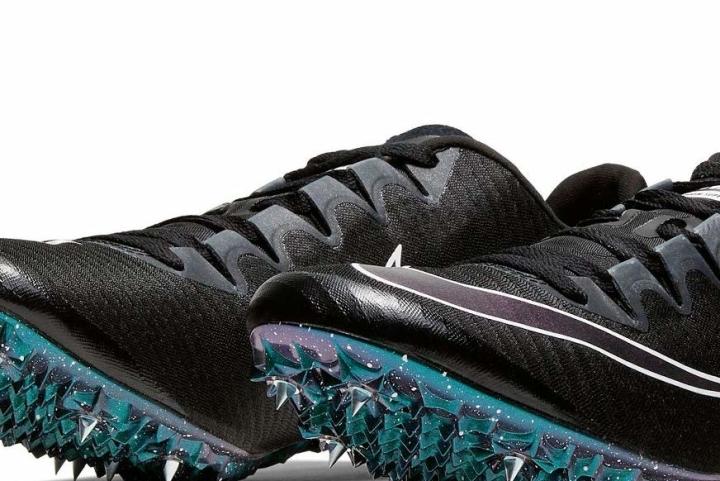 Inspired by the tropical wildlife
The innovative track running shoe features a tightly woven upper and base plate, both of which are lightweight and stiff. These technologies were inspired by the geometric structures of various ocean organisms. The shoe also comes in color combinations that reference Brazil's tropical wildlife. Colors like bright pinks mixed with Nike's signature volt green were applied across the athletics footwear range.
Spikes: what to expect
Spike Type - The shoe employs Pyramid spikes which are used for dirt or grass surfaces as well as muddy cross country. It has eight fixed stainless steel pins that deliver optimal grip during runs on the track. Usually, 1/4 inch should be enough for any surface except grass javelin runways. These types of track spikes are incredible for specific events and distances in track and field ranging from sprints up to long-distance events. Another track shoe with a similar spike type would be the Nike Zoom Rival S 9.
Spike Plate - The spike plate found on the Zoom Superfly Elite is the Injected Pebax® with a generative design. It uses an algorithm to identify where zones of stiffness and flexibility are needed. The full-length injected Pebax spike plate also delivers a stiff yet flexible design.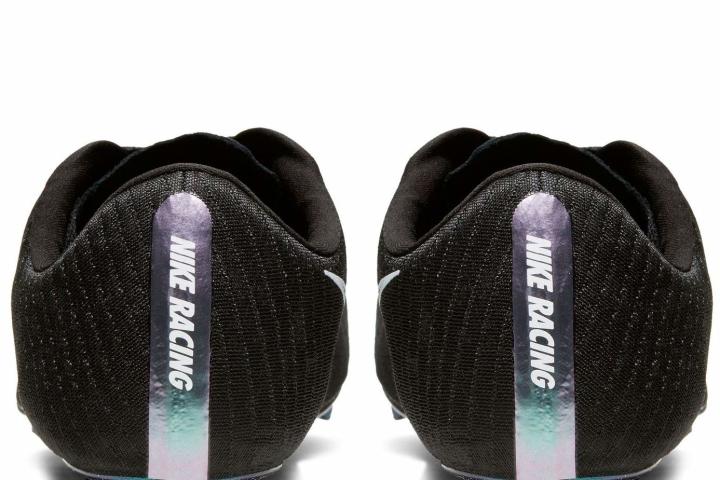 Spikes for the Olympics
The Nike Zoom Superfly Elite was explicitly developed for the Jamaican athlete Shelly-Ann Fraser-Pryce in 2016. She has won gold medals in the 100 meters track event at the Beijing 2008 and London 2012. Fraser-Pryce competed at the Olympics Games 2016 in Rio de Janeiro wearing the Zoom Superfly Elite.