Pictures don't lie; the Nike Waffle Racer Crater is a head-turning sneaker. Even as the major updates on this racer are built from post-industrial manufacturing scraps, it's far from looking rubbish. On the contrary, this retro-ed version of the Waffle Racer appears to be extraordinarily stylish, comfy, and surprisingly light. That's why many sneakerheads get it in different colorways!
Pros
Lightweight
Soft-cushioning
Beautiful colorways

Offbeat design

Reasonably priced
Huge compliment magnet
Attracts repeat buyers
Great for all-day use
Cons
Low-cut socks get pulled down
Lacks arch support
Who should buy the Nike Waffle
Racer Crater
The Nike Waffle Racer Crater is a solid option if:
You are after a shoe that would not tire your feet with its weight.
A low-top sneaker that offers a plush underfoot feel is what you prefer.
You love wearing shoes with an unconventional yet appealing design.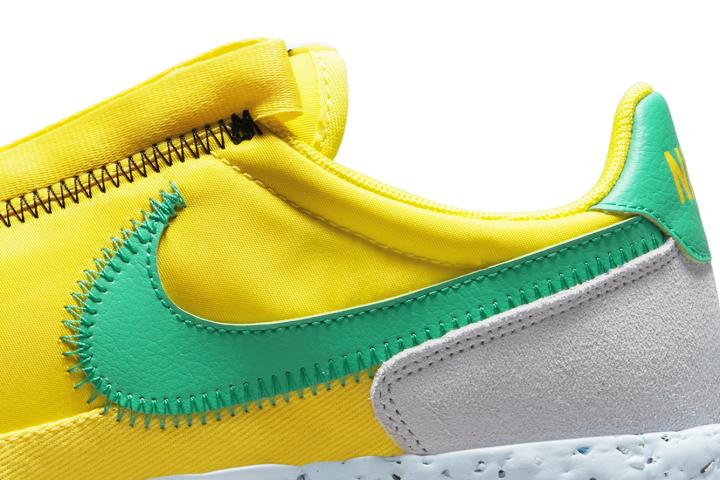 Who should not buy the Nike Waffle Racer Crater
Sneaker fans may also want to consider something else if what they need is a shoe that offers adequate arch support. The Nike Daybreak is a good alternative. Nike Challenger OG has no reports of "eating" the socks in case that matters to you.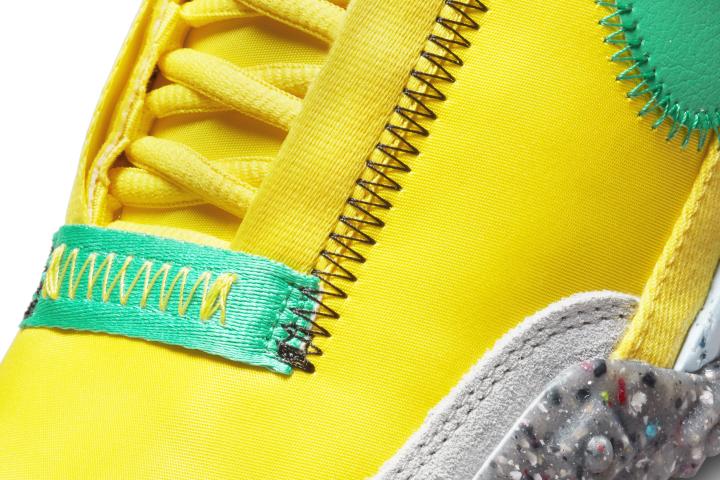 It's comfort, comfort
90% of reviews commented on comfort and fit saying it is perfect. Sneakerheads are very satisfied with these to the point where they went on to buy more of Waffle Racer Craters only in different colorways. Half of them even mentioned they use these as work shoes and are able to go through the whole work shifts ache-free.
The embodiment of the Crater style
"They nail the "Crater" aesthetic" is how one person described the style of this sneaker. Definitely so, just look at that profile and outsole! The design is offbeat and an insane compliment magnet. You've been warned!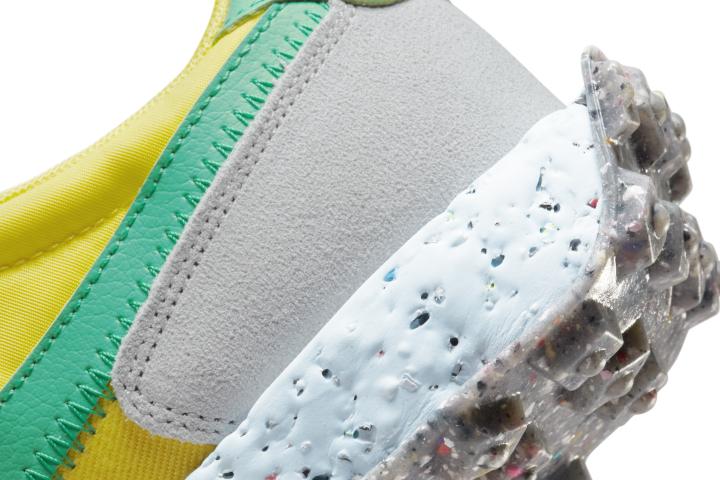 Bulky yet light
The use of recycled polyester on the tongue and forefoot sections with hints of suede and twill keep the total weight of the shoe down. Also, despite having a bulky-looking sole, the Nike Waffle Racer Crater gets loads of praise for its lightness.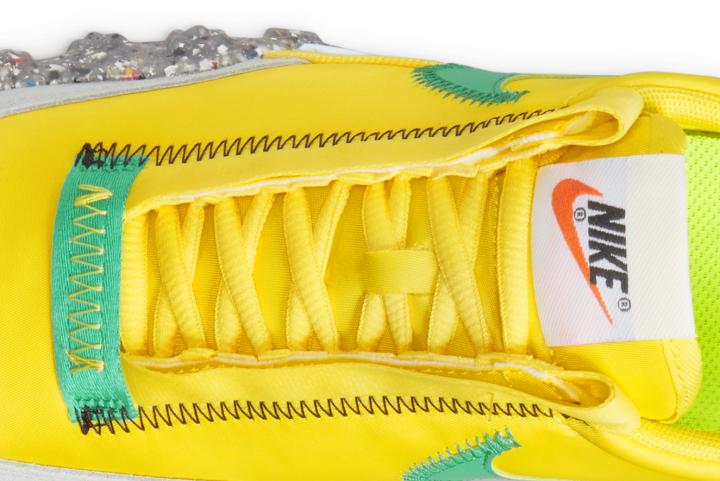 The pillowy foot cradle of the Waffle Racer Crater
Like the Nike Space Hippies, this kick's midsole is made of upcycled surplus components. It offers a soft ride, making it as comfortable as the full foam-based ones. That said, sneaker fans are in awe of the softness of its Nike Grind cushioning considering it's made of crushed rubber, foam, and plastic.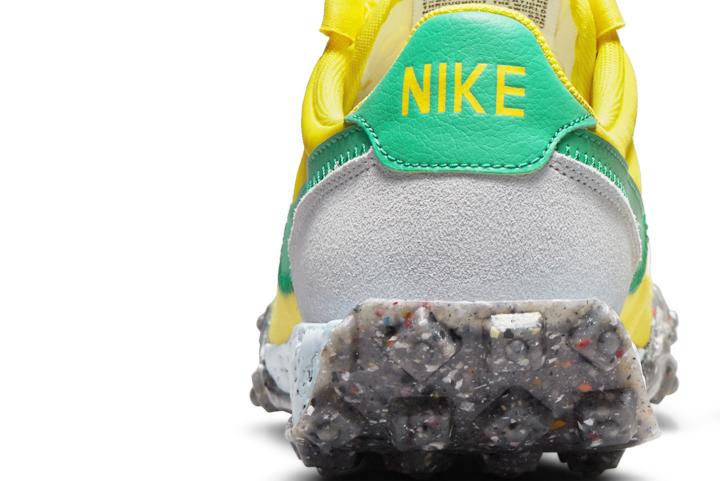 A style for the bizarre fashionistas
No two Nike Waffle Racer Craters are the same. Its speckled, crater-like sole consists of repurposed rubber, fiber, leather, textile, and foam that are ground altogether, becoming one unit. That said, the recycled detailing on the waffle sole is a carrot for those who want a sneaker with a unique taste. Moreover, several owners even mentioned that they get plenty of compliments wearing this Nike pair.
Gorgeous colorways
Out of hundreds of reviews, there was only 1 report saying that the colorway could have been better. Everyone else praised the colorways and that's one of the most common things people have commented on.
Excellent quality-price ratio
Sneaker enthusiasts consider the Waffle Racer Crater ($100) reasonably priced given its aesthetics and overall function. In fact, this kick is more affordable than other Nike low-top sneakers like the Nike Go FlyEase ($120).
A call for more support
An owner wished that the Nike Waffle Racer Crater offers adequate support on its arch section.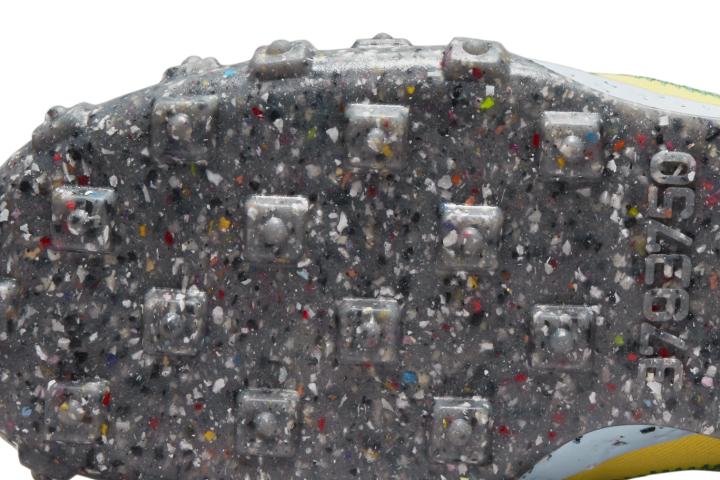 Watch out for those socks
These sneakers might pull your socks down a bit as a few reports have said. Don't use the loose socks this time.
Nike Waffle Racer Crater: Built from junk
Nike's design lab turns into a commissary of a sort where creative minds concoct new blends out of manufacturing scraps, unused materials, and worn-out shoes. By whipping up these ingredients, tasteful sustainable sneakers are created. One that benefits from such a process is the Nike Waffle Racer Crater, pieced together using 20% recycled material. Furthermore, The base of this sneaker resembles that of the Waffle Racer 2X's but is modified using 15% Nike Grind rubber. It doesn't have the same components as the traditional durable waffle tread seen on the Air Tailwind 79, but it minimizes slippage on multi-surfaces.