Nike React Phantom Run Flyknit 2 Review
The Nike React Phantom Run Flyknit 2 shoes do not perform well on long-distance and quick-paced runs. However, because the shoe looks nice and stylish, it works well as an everyday sneaker. The shoe is also very convenient to put on and take off.
Who should buy it
Buy this if you want a good-looking running shoe for short, slow-paced runs.
Who should NOT buy it
Don't buy this if:
comfort and durability are a priority for you (Nike Pegasus 38 is praised for these things)
you need a road shoe for high-mileage runs (Nike ZoomX Invincible Run is recommended for long-distance running)
The Phantom Run Flyknit 2 is NOT comfortable at all
I completed a 12-mile run with the shoe at around a comfortable 8 minute per mile pace, but it was not without some pain. I wore socks on the run, but I could still feel the back of my heel rubbing against the rough back of the shoe. The pain started to get worse the longer I ran. By the time I finished, both backs of my heels were bloody.
Not for sockless wear
The Phantom Run Flyknit 2 has no tongue and shoelaces. You may think it will work without a sock, but I would strongly recommend wearing socks with the shoe. Without socks, even when walking, you can feel the back of your heel rub against the rough back of the shoe.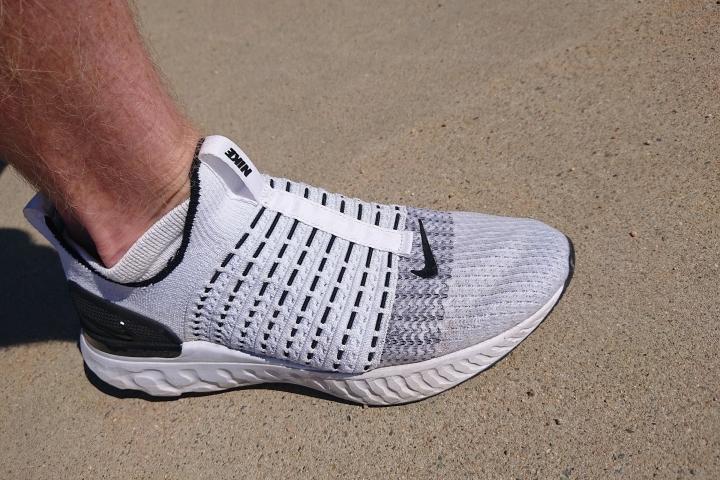 Can give blisters
I generally do not get blisters in my shoes when I run. I have run with many different running shoes from brands like ASICS, Adidas, Brooks, and Saucony. I have not had blisters in years. The shoe is, however, the first running shoes I have tried without shoelaces. Anyway, I would not recommend these shoes for long-distance runs.
Lacks foothold
I ran about 1000 vertical feet up in few miles to see how the shoes are running uphill. I never felt the shoe was going to come off. You won't just walk out of the shoes.
I ran a course with 90 degree turns to see how they hold up. At the turn, my feet seemed to slide, and my outside ankle turned outward. You could really roll an ankle because of the slippage. My feet slid in the shoe to the outside, and it felt like the bottom of my feet were touching the side of the shoe and not the bottom.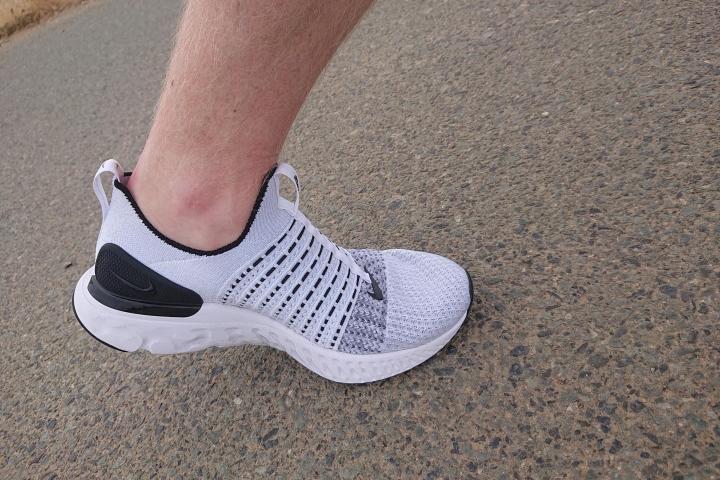 Looks good and stylish
The Nike React Phantom Run Flyknit 2 looks great and pretty stylish. The first thing you notice is the laceless design. You will never have to worry about your shoes coming untied during a run.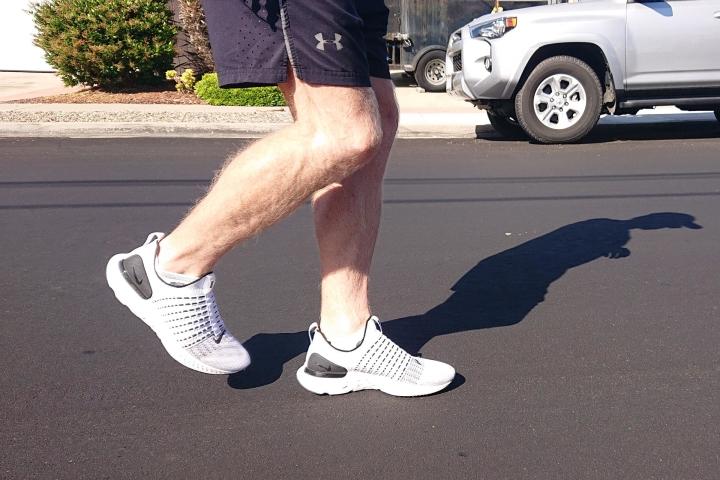 Good traction on dry, hard surfaces
The shoe grips well and feels really good running straight on roads, especially on hard, dry surfaces. There is a nice ride, and you can feel like you could run a long distance at a fast pace until something else prevents you.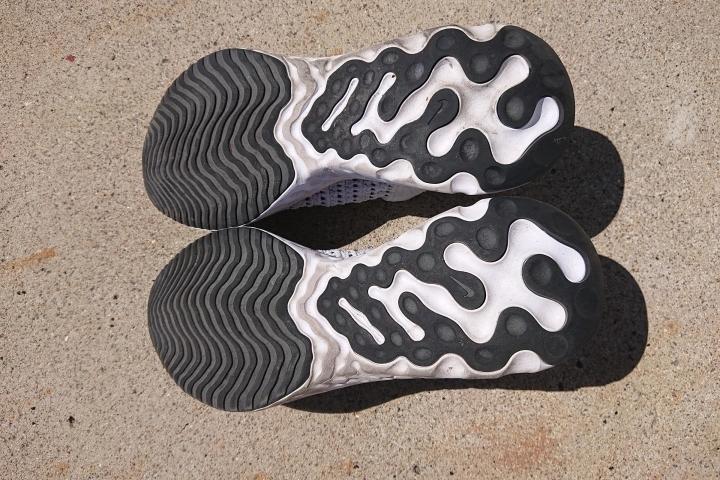 The Phantom Run Flyknit 2 is not durable
The shoes do not seem very durable as opposed to other road running shoes out there. I already see signs of wear on the bottom after just two weeks and about 30 miles.
I am not sure how long the tightness will last to keep the shoes on. It is just like rubber bands keeping the shoes on while you run because there are no laces. I feel like I am already stretching them out by having my feet slide within the shoes.
The Nike Phantom Run Flyknit 2 is breathable
The upper of the shoe is very comfortable and breathable. Depending on the socks you wear, your feet should never get too hot in the shoe.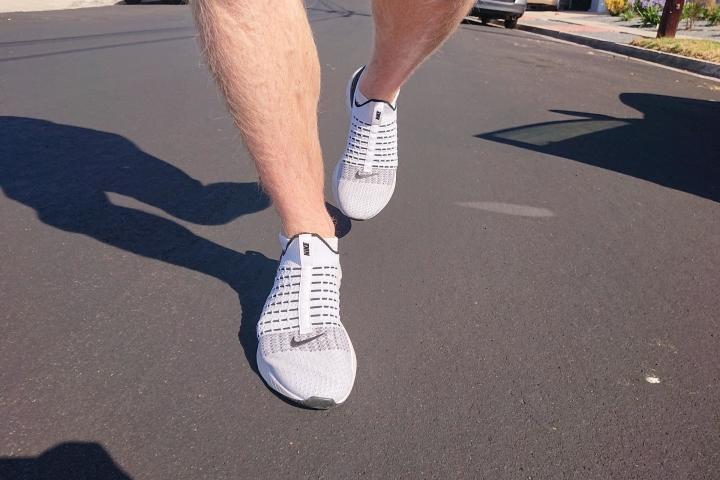 Easy to put on and take off
It is an advantage not having to deal with laces. There is a loop where the tongue would be to help pull the shoes on, which does work great. Taking off the shoes is a breeze not dealing with a double-knotted tie.
The bottom of the inside of the shoe is smooth. This helps with putting on the shoe, but it allows for your feet to slide when running.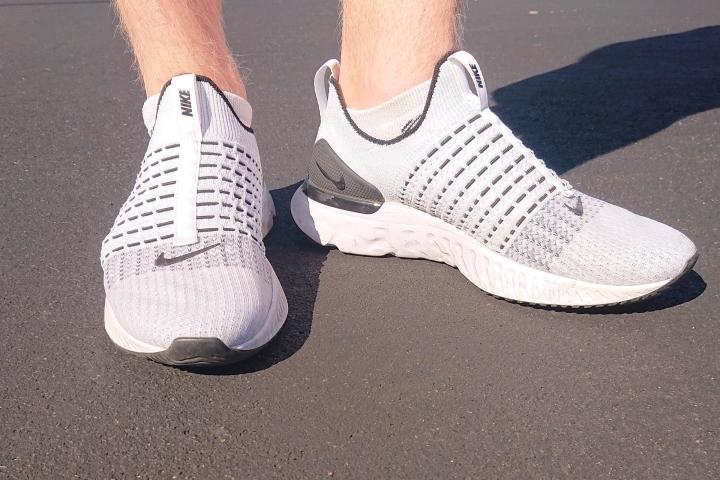 Conclusion
Overall, I am not sure I would recommend these shoes for long-distance, quick-paced runs and anything with sharp turns. About all I plan to run wearing them is to run a short distance to something like a brewery to go out. The shoes are stylish and could pass for casual shoes for going out.