Who should buy the Nike Phantom GT2 Dynamic Fit Elite FG
The following are the target of this soccer cleat from Nike:
Players with narrow to normal-sized feet
Soccer athletes who like mid-tops for more support
Those who enjoyed the performance of the OG Phantom GT, these are doppelgangers performance-wise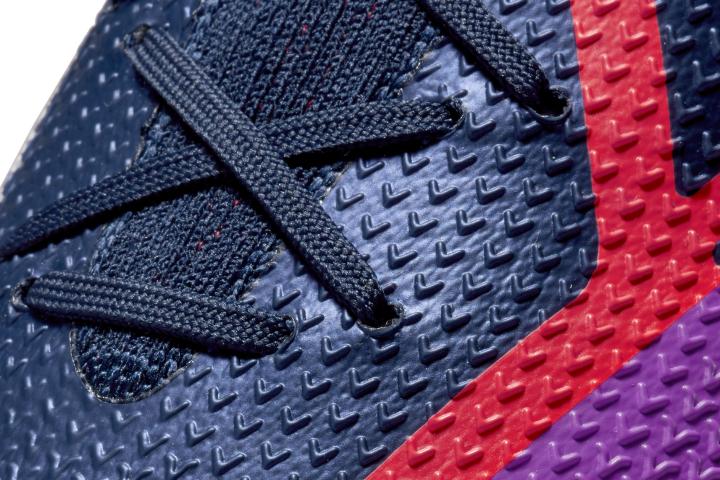 Who should NOT buy this soccer cleat from Nike
The Nike Phantom GT2 Dynamic Fit Elite FG is not for those who want low-top soccer cleats. They should go for the Nike Phantom GT2 Elite FG. Also, those who already own a pair of the previous version can pass on this one. They are too similar to each other.
Players with wide feet are also encouraged to look for something else. The Nike Vapor Edge Pro 360 is a good alternative.
Excellent bite on the firm ground!
The Nike Phantom GT2 Dynamic Fit Elite FG gets the following compliments:
"Great traction"
"Love the grip"
"Nice bite"
With all these, it's safe to say that this soccer cleat digs into the firm ground so well. A player goes as far as saying that this works on both turf and natural grass.
Support is NOT to be questioned
The Dynamic Fit collar is a good addition. It "adds a bit of support" and "keeps the cleats snug" on the feet. This feature also ensures comfort during quick direction changes. Specifically, it protects the ankle from rubbing against the top edges of the cleat.
Experts also point out that the sturdy materials and the laces also provide incredible support for quick direction changes and other movements. It has to be mentioned here that the fit is too close to the skin, so this shoe might be too tight for those who have wide feet unless they make the appropriate adjustments.
All day, every day; regardless of the weather!
The Phantom GT2 Dynamic Fit Elite FG from Nike is equipped with the ACC (All Conditions Control) technology, which means that this shoe is durable enough to withstand both dry and wet conditions. Players attest to this, reporting that this shoe is indeed "well-made to last a long time."
The Phantom GT2 Dynamic Fit Elite FG delivers a truly improved touch
The upper has tiny embossed chevrons all over, and soccer players have the following to say about this shoe's upper texturing:
"Has a nice grip"
"Helps improve control of the ball"
"Very grippy"
"Perfect amount of sticky"
Provided that the shoe is properly broken in, the textured upper is effective in making ball maneuvers a lot easier to do.
Too similar to the previous version
In terms of looks and function, the Nike Phantom GT2 Dynamic Fit Elite FG is considered too similar to the one that came before it. GT1 fans who choose not to upgrade to this one do not miss out a lot.
This shoe is light, we mean it
At only around 7.7 oz (218 g), this soccer cleat is guaranteed not to weigh its wearer down. Many attest that having this on foot feels like they are not wearing anything at all.
Compare popularity
Interactive
Compare the popularity of another shoe to Nike Phantom GT2 Dynamic Fit Elite FG: