Though its name is suggestive of it, the Nike LeBron 19 Low is not just the LeBron 19 with its high collar cut off. It feels like a different shoe altogether, and a better one at that! The Low brings significant improvements like the most supportive sock liner and a significantly reduced weight. This basketball shoe also has an accommodating fit, making it palatable to a bigger audience.
Pros
Great traction
Amazing slip-in comfort
Effective bounciness
Nice impact protection
Dependable support
Durable upper
Good for wide-footers
Stylish
Cons
Heavy
So-so court feel
Not durable for

outdoors
Who should buy the Nike LeBron 19 Low
This signature LeBron shoe from Nike is suitable for the following:
basketball players with wide feet
athletes who want basketball shoes that they can also wear casually
hoopers who play mostly indoors
bigger players who need a lot of impact protection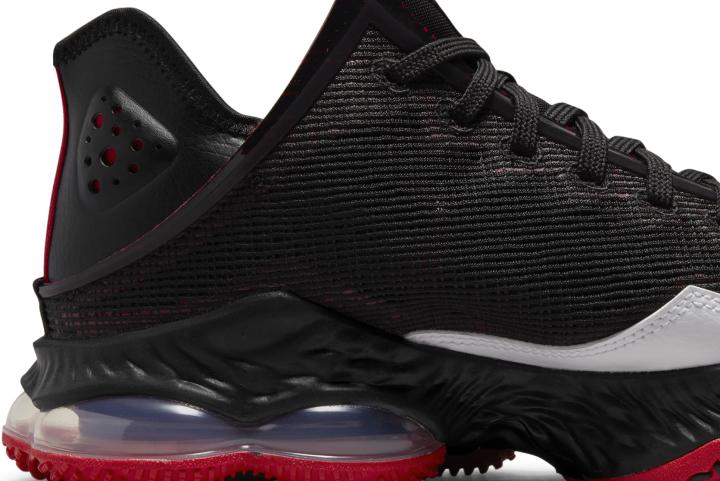 Who should NOT buy this basketball shoe from Nike
The low version of the Nike LeBron 19 is not for those who usually play outdoors. The outsole is soft, so it does not hold up on rough surfaces for long. Outdoor players are better off with the Nike Cosmic Unity or the Nike Air Zoom G.T. Cut. These two Nike basketball shoes also deliver a better court feel.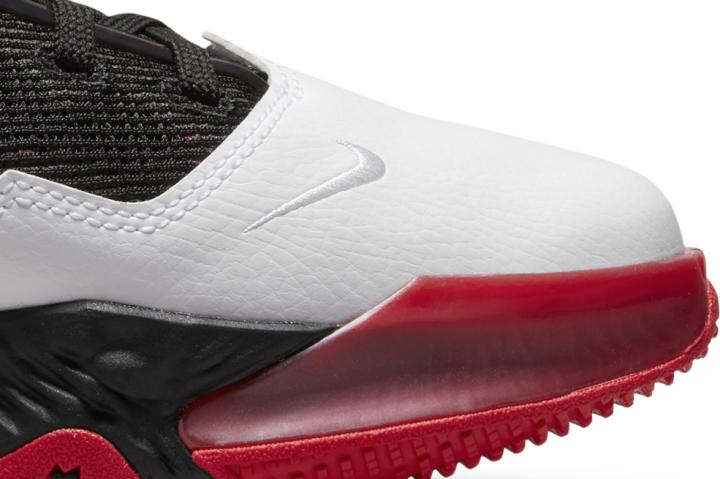 Those who want lighter basketball shoe options may go for the Nike KD 14, which many consider one of the most effective shoes for lighter and more nimble players.
The Nike LeBron 19 Low bites different surfaces well
An expert is ecstatic that this Nike shoe's traction "outperformed [his] expectations", especially on indoor courts. Other players chime in, saying that this basketball shoe doesn't pick up a lot of dust, can work great on outdoor surfaces, and just generally played great for them. However, it must be pointed out that the outsole is not the most durable.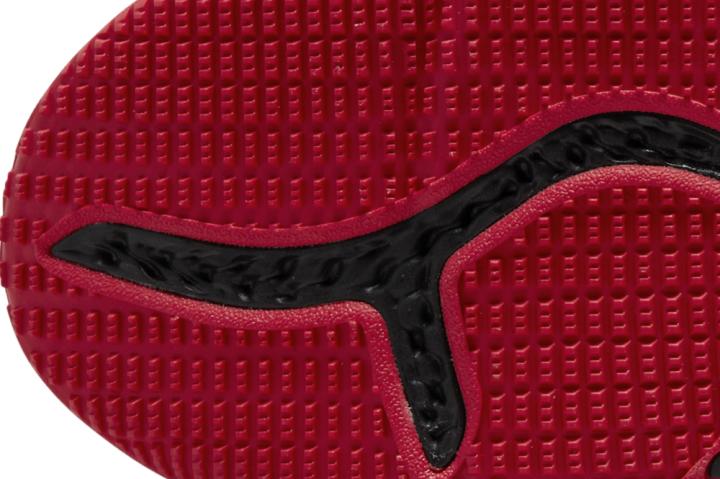 The upper is amazingly comfortable
The upper is made of mesh with a padded sock liner that cradles the foot and adds a lot of much-needed support to it. An expert also says that the upper materials are "crazy breathable", and many other players leave comments that agree with him. Because of this, the expert's experience is "absolutely phenomenal"; so much so that he claims that this shoe might be the "most comfortable shoe of the year."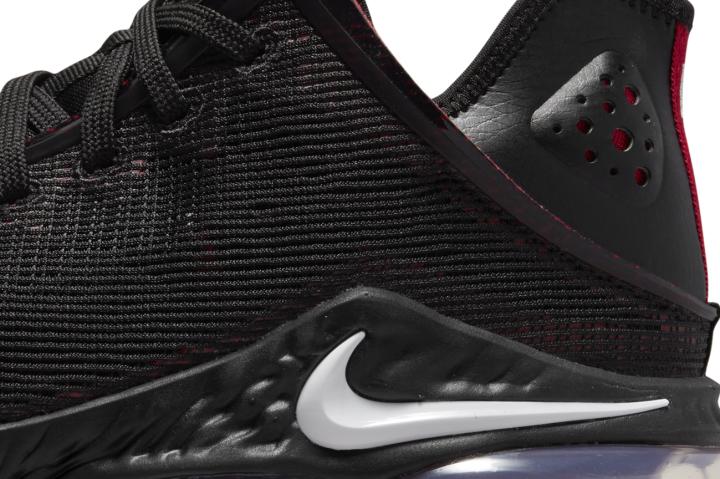 Not the lightest, but lighter than the OG LeBron 19
Even with all the comfort that it delivers, it must be noted that the Nike LeBron 19 Low is still quite on the heavy side at 14 oz (397g). This is still an improvement, considering that the OG Nike LeBron 19 registers a whopping 18 oz (510g) on the scales and is reported by players and experts alike to "feel like a brick" on foot.
Well-balanced cushioning system
The React foam and the Air setup blend in perfectly with the midsole. An expert says that this unique combination results in a cushioning system that offers an "explosive first step" and "solid impact protection."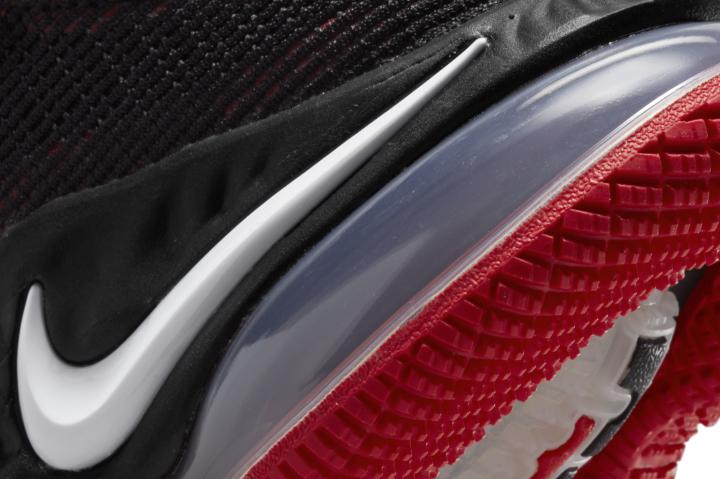 Court feel? Only the heavy fully appreciates it
It must be noted here, however, that experts think that this shoe isn't really for speed. One of them even pointed out that it is "not the most nimble" option out there. The shoe sits a little high off the ground, so there is not a lot of court feel that fast runners want. To be fair, this ceases to be an issue if the wearer is a big guy on the heavier side. Because of his weight, the thick midsole naturally compresses and the foot is brought closer to the ground. This effectively improves court feel.
Containment? Not a problem for the LeBron 19 Low
This shoe has a wide base and a comfortable sock liner that hugs the foot quite securely. Players say that these features contribute to the shoe's overall stability, which is needed for more confident sprints and strides to the basket.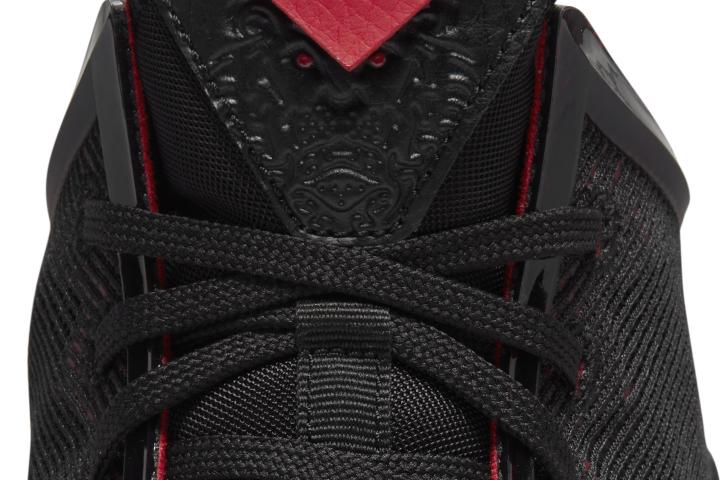 The lateral side of the shoe does not stretch that much. Wearers report that this keeps the foot in place even during the most intense side-to-side footwork. The laces, which are very easy to maneuver, also ensure that the shoe is securely mounted. An expert reviewer concludes that this shoe does an "excellent job" of keeping the foot well-contained.
Nike LeBron 19 Low: Sturdy upper; weak outsole
The Nike LeBron 19 Low's upper shows signs of abrasion resistance. According to players, the shoe's ability to deliver support depends so much on this sturdiness.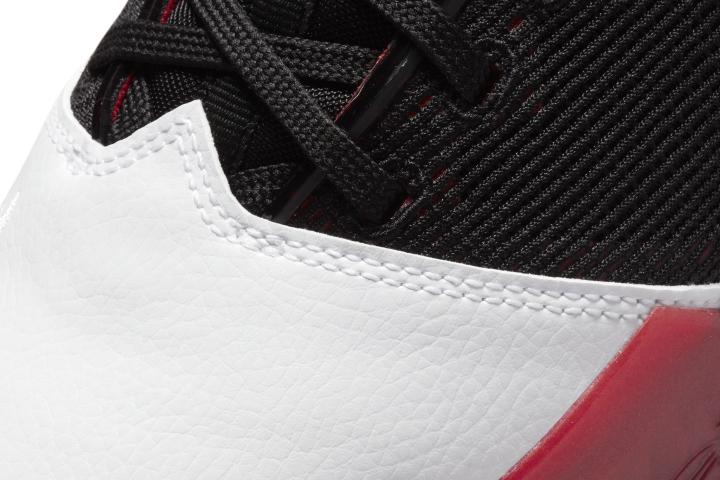 However, the outsole is not as durable. Just by touching it, you notice that the outsole is soft and easily frays. Hence, while this shoe sure can perform satisfactorily outdoors, experts do not recommend it. Outdoor use can significantly diminish the longevity of this shoe.
The LeBron 19 Low suits wide-footers well
Players say that the Nike LeBron 19 Low has a pretty roomy forefoot, and this results in a fit that is actually very accommodating. Because of this, even those with wide feet get to enjoy the goodness that this shoe offers.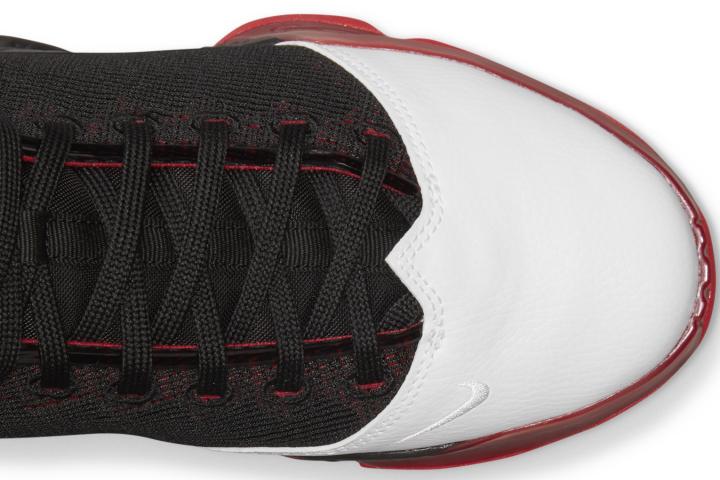 Play in style both on- and off-court
Like many Nike LeBron models, the 19 Low comes in many eye-catching colorways. One of them is the "Fruity Peebles" colorway, which draws inspiration from the hit cartoon show called the Flintstones. This, which a player describes as "beautiful and absolutely amazing", and the other colorways will surely turn heads on and off the courts.