The Nike Kyrie Low 5 successfully ensures confidence in shoe aspects that matter. This low-top basketball shoe just has a truly commendable grip even on courts that are not so well-kept. In addition to this, the shoe makes sure that lockdown, comfort, fit, and even style are up to par. Indeed, this shoe surely does not give the player any reason to worry when on the court.
Pros
Amazing traction
Great court feel
Reliable energy return
Comfortably minimal upper
Dependably supportive
True to size
Smooth heel-to-toe transitions
Feels featherlight
Stylish
Cons
Not for outdoors
Not for wide-footers
Who should buy the Nike Kyrie Low 5
The Kyrie Low 5 is suitable for the following:
athletes who play mostly indoors
lighter players who prefer a lot of court feel
wearers who are particular with having smooth heel-to-toe transitions
ballers who do not have wide feet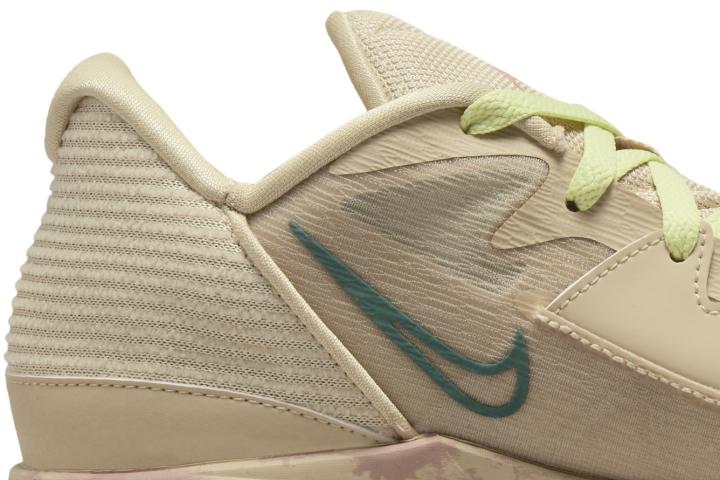 Who should NOT buy this low-top shoe from Nike
As is the case with many Nike hoop shoes, the Nike Kyrie Low 5 is not suitable for outdoor use. While the tread pattern can bite both indoor and outdoor courts well, the outsole rubber is not sturdy. One expert even says that it is "super soft." Hence, outdoor hoopers who play on rough asphalt and/or concrete courts are better off with the Nike Cosmic Unity.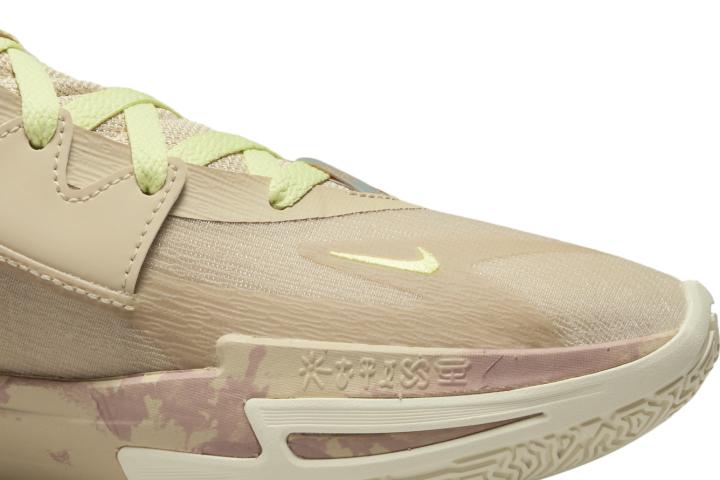 Wide-footers are also going to benefit a lot from the Nike Cosmic Unity. They might also want to check out the Nike LeBron 19 and other shoes from The King LeBron James's signature shoe lines.
The Nike Kyrie Low 5 is also not for those who are bigger and heavier; they will just bottom out the midsole quickly. LeBron's shoes are also the ones that suit them better.
The Nike Kyrie Low 5 delivers a good overall performance
Generally, hoopers say that this basketball shoe from Nike is really good. Two of them go as far as declaring that the shoe is "really outstanding" and "absolutely insane." Still, it's clear that this shoe performs better indoors than outdoors.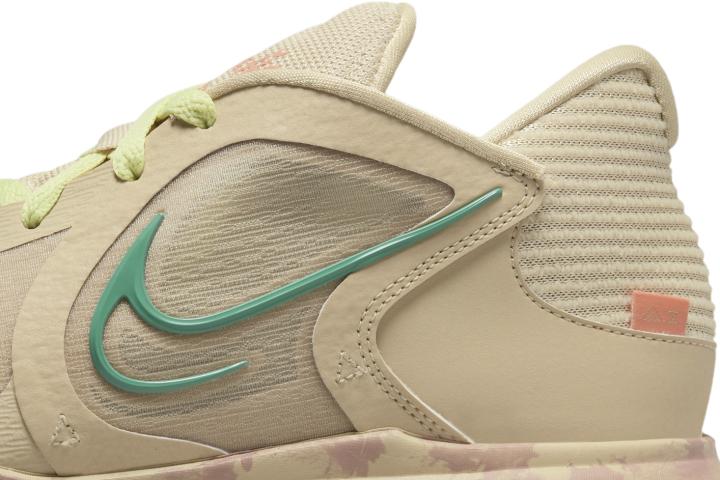 A truly commendable grip, anyone?
Expert reviewers happily share that the Nike Kyrie Low 5 has a nice bite on the floor. According to one, the shoe already has a "top-tier bite" straight out of the box. Another even shares that on different surfaces, the outsole rubber was just "sinking into the court", giving him the confidence to be more aggressive with his cuts and sprints toward the basket.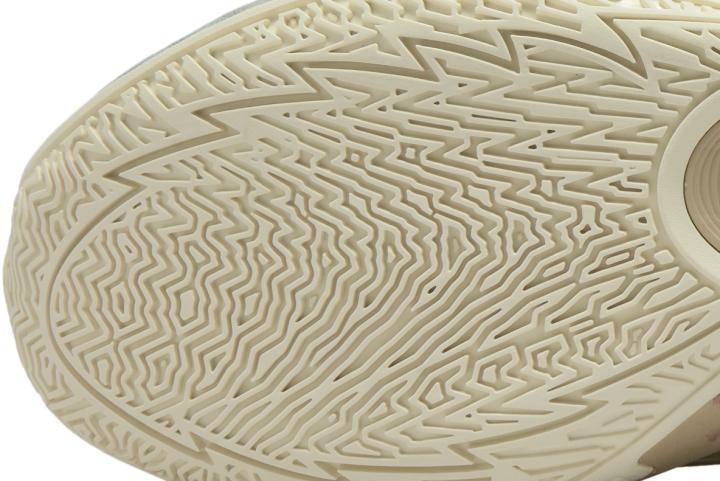 What makes this traction package even more appealing is the fact that it still works extremely well even on courts that aren't so clean.
Just don't take the Nike Kyrie Low 5 outdoors
To be fair, the traction pattern grips outdoor courts well, though not as much as it does indoor surfaces. However, players can't recommend this for outdoor use because the rubber used in the outsole is soft to the touch. It is susceptible to fraying even when used only for a few hours outdoors.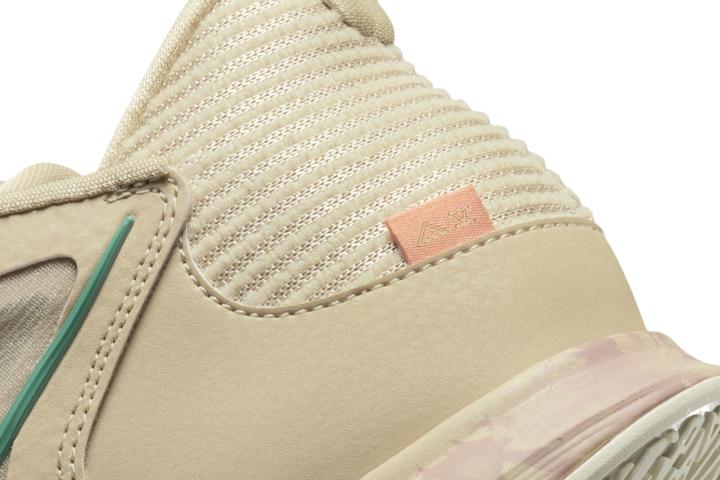 Pretty smooth heel-to-toe transition
According to an avid player and reviewer, the Nike Kyrie Low 5 is not clunky at all; in fact, every step is "super smooth" because of how rounded the shoe's rear and front ends are.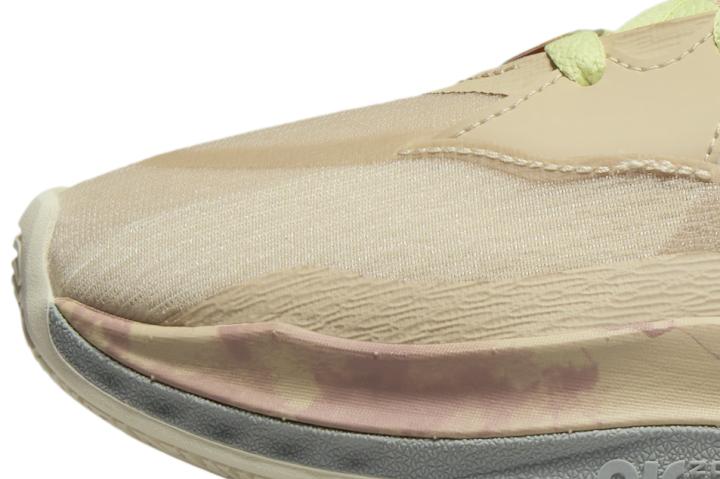 Court feel? Get a lot of it with the Kyrie Low 5!
Lighter and nimble players enjoy this Nike low-top shoe because it is low to the ground. The court feel that it delivers is "pretty damn good" according to one expert reviewer. With this, they can control their movements well and it is a lot easier to pivot and do a lot of other footwork.
There's not much compression, though
While it's true that there is impact protection, expert reviewers say that it is "just OK" and that it "definitely is not the best." Furthermore, a player says that heavier players are just going to bottom out the midsole much faster. Reinforcement is needed, so they recommend adding drop-in insoles.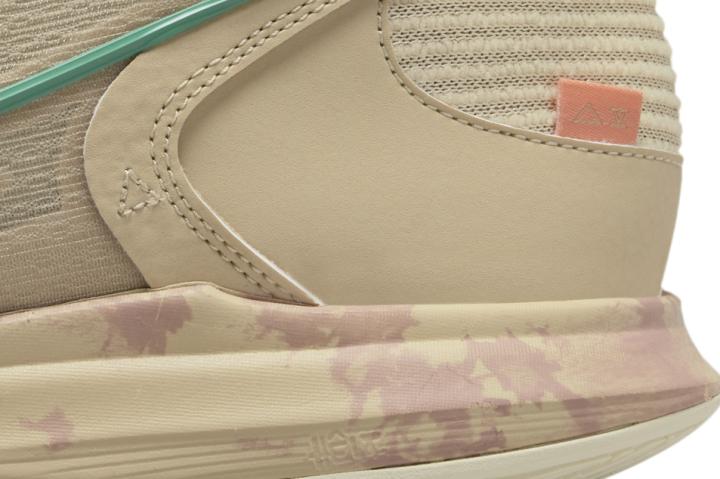 The

Kyrie Low 5 has a peculiar fit

It's good news that the Nike Kyrie Low 5, according to many players, is true to size. However, it is narrow so wide-footers are advised to make the necessary size adjustments or just look for another shoe altogether.

According to experts, the toe box is also "pretty roomy" and has "quite a bit of dead space". This may or may not be good; it all depends on how snug the forefoot should be for you.
This Nike shoe has comfortable upper materials
Athletes are happy with how minimal and comfortable the upper materials feel on their feet. They report that the upper as a whole feels "great on foot" and it "gets the job done just fine."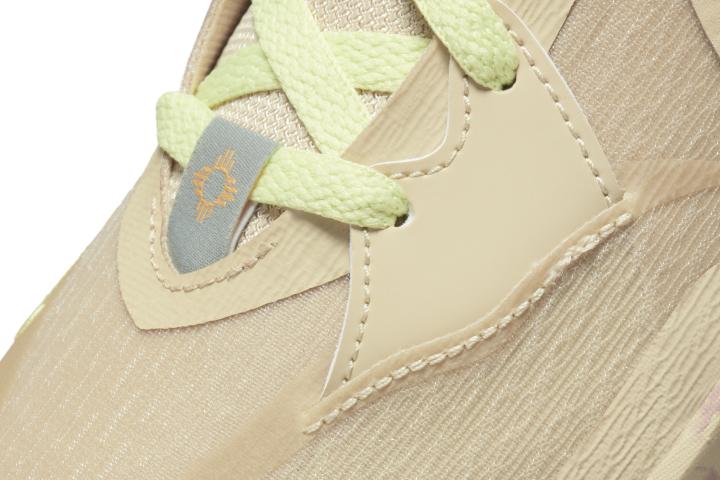 Special shoutout for the protective tongue!
An expert says that the tongue is "super bulky", which practically means that it has a lot of nice and plush padding to keep the top of the foot protected and secure.
Support is not a problem
The following are what basketball enthusiasts and reviewers say about the lockdown that the Nike Kyrie Low 5 provides:
"zero issues with

support

"
"laces provide tremendous lockdown"
"materials offer a lot of containment"
With all these, there is absolutely no reason to be anxious about the foot containment provided by this Nike shoe.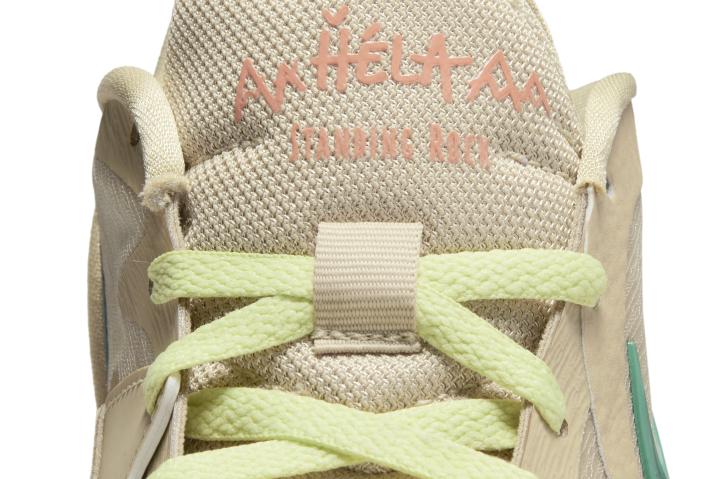 The Kyrie Low 5 is light and feels really light
At 11 oz (312 g), this shoe is way lighter than the basketball shoes' 13.5 oz (383 g) average. This translates extremely well on the court. In fact, an athlete says that this shoe "feels extremely light" so he is much more agile in his games.